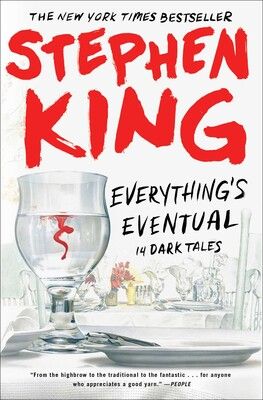 Details
Includes the story "The Man in the Black Suit"—set in the fictional town of Castle Rock, Maine A collection of fourteen dark tales, Everything's Eventual includes one O. Henry Prize winner, two other award winners, four stories published by The New Yorker, and "Riding the Bullet," King's original eb
More details
Author Stephen King
Pages 459
Publisher Simon and Schuster
Published Date 2007-05
ISBN 1416549854 9781416549857
Ratings
Tips
JustSierra shared a tip "It was a staple on my bookshelf as a teenager, I loved Stephen King."
erik_merrill shared a tip "A few of the stories in this were good. Most were forgettable."
abigail_hadding shared a tip "I love, L-O-V-E, Stephen King's short stories. My favorite in this collection? Autopsy Room Four."
As an Amazon Associate Likewise earns from qualifying purchases.