The Paradox of Choice
Barry Schwartz
Also Recommended By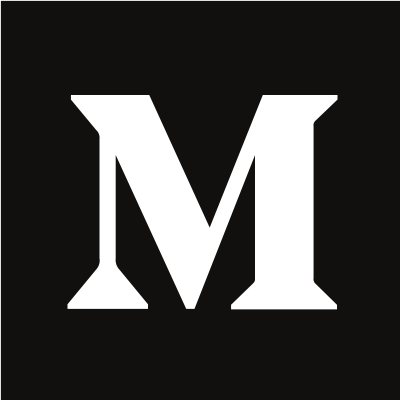 Whether we're buying a pair of jeans, ordering a cup of coffee, selecting a long-distance carrier, applying to college, choosing a doctor, or setting up a 401(k), everyday decisions—both big and small—have become increasingly complex due to the overwhelming abundance of choice with which we are presented. As Americans, we assume that more choice means better options and greater satisfaction. But beware of excessive choice: choice overload can make you question the decisions you make before you even make them, it can set you up for unrealistically high expectations, and it can make you blame yourself for any and all failures. In the long run, this can lead to decision-making paralysis, anxiety, and perpetual stress. And, in a culture that tells us that there is no excuse for falling short of perfection when your options are limitless, too much choice can lead to clinical depression. In The Paradox of Choice, Barry Schwartz explains at what point choice—the hallmark of individual freedom and self-determination that we so cherish—becomes detrimental to our psychological and emotional well-being. In accessible, engaging, and anecdotal prose, Schwartz shows how the dramatic explosion in choice—from the mundane to the profound challenges of balancing career, family, and individual needs—has paradoxically become a problem instead of a solution. Schwartz also shows how our obsession with choice encourages us to seek that which makes us feel worse. By synthesizing current research in the social sciences, Schwartz makes the counter intuitive case that eliminating choices can greatly reduce the stress, anxiety, and busyness of our lives. He offers eleven practical steps on how to limit choices to a manageable number, have the discipline to focus on those that are important and ignore the rest, and ultimately derive greater satisfaction from the choices you have to make.
Switch
Chip Heath, Dan Heath
Why is it so hard to make lasting changes in our companies, in our communities, and in our own lives? The primary obstacle is a conflict that's built into our brains, say Chip and Dan Heath, authors of the critically acclaimed bestseller Made to Stick. Psychologists have discovered that our minds are ruled by two different systems - the rational mind and the emotional mind - that compete for control. The rational mind wants a great beach body; the emotional mind wants that Oreo cookie. The rational mind wants to change something at work; the emotional mind loves the comfort of the existing routine. This tension can doom a change effort - but if it is overcome, change can come quickly. In Switch, the Heaths show how everyday people - employees and managers, parents and nurses - have united both minds and, as a result, achieved dramatic results: - The lowly medical interns who managed to defeat an entrenched, decades-old medical practice that was endangering patients - The home-organizing guru who developed a simple technique for overcoming the dread of housekeeping - The manager who transformed a lackadaisical customer-support team into service zealots by removing a standard tool of customer service In a compelling, story-driven narrative, the Heaths bring together decades of counterintuitive research in psychology, sociology, and other fields to shed new light on how we can effect transformative change. Switch shows that successful changes follow a pattern, a pattern you can use to make the changes that matter to you, whether your interest is in changing the world or changing your waistline.
The Medium Is the Massage
Marshall McLuhan, Quentin Fiore
The Medium is the Massage remains Marshall McLuhan's most popular book, perhaps as influential as Understanding Media. With every technological and social advance, McLuhan's theories reveal how prescient his insights actually proved to be. McLuhan's proclamation that 'the media work us over completely' becomes more evident every day. In his words, 'so pervasive are they in their personal, political, economic, aesthetic, psychological, moral, ethical and social consequences that they leave no part of us untouched, unaffected, or unaltered.'
The Shallows: What the Internet Is Doing to Our Brains
Nicholas Carr
Finalist for the 2011 Pulitzer Prize in General Nonfiction: "Nicholas Carr has written a Silent Spring for the literary mind."—Michael Agger, Slate "Is Google making us stupid?" When Nicholas Carr posed that question, in a celebrated Atlantic Monthly cover story, he tapped into a well of anxiety about how the Internet is changing us. He also crystallized one of the most important debates of our time: As we enjoy the Net's bounties, are we sacrificing our ability to read and think deeply? Now, Carr expands his argument into the most compelling exploration of the Internet's intellectual and cultural consequences yet published. As he describes how human thought has been shaped through the centuries by "tools of the mind"—from the alphabet to maps, to the printing press, the clock, and the computer—Carr interweaves a fascinating account of recent discoveries in neuroscience by such pioneers as Michael Merzenich and Eric Kandel. Our brains, the historical and scientific evidence reveals, change in response to our experiences. The technologies we use to find, store, and share information can literally reroute our neural pathways. Building on the insights of thinkers from Plato to McLuhan, Carr makes a convincing case that every information technology carries an intellectual ethic—a set of assumptions about the nature of knowledge and intelligence. He explains how the printed book served to focus our attention, promoting deep and creative thought. In stark contrast, the Internet encourages the rapid, distracted sampling of small bits of information from many sources. Its ethic is that of the industrialist, an ethic of speed and efficiency, of optimized production and consumption—and now the Net is remaking us in its own image. We are becoming ever more adept at scanning and skimming, but what we are losing is our capacity for concentration, contemplation, and reflection. Part intellectual history, part popular science, and part cultural criticism, The Shallows sparkles with memorable vignettes—Friedrich Nietzsche wrestling with a typewriter, Sigmund Freud dissecting the brains of sea creatures, Nathaniel Hawthorne contemplating the thunderous approach of a steam locomotive—even as it plumbs profound questions about the state of our modern psyche. This is a book that will forever alter the way we think about media and our minds.
The Purity Myth
Jessica Valenti
The United States is obsessed with virginity - from the media to schools to government agencies. This panic is ensuring that young women's ability to be moral agents is absolutely dependent on their sexuality. Jessica Valenti, executive editor of Feministing.com and author of Full Frontal Feminism and Yes Means Yes, addresses this poignant issue in her latest book, The Purity Myth. Valenti argues that the country's intense focus on chastity is extremely damaging to young women. Through in depth analysis of cultural stereotypes and media messages, Valenti reveals that powerful messages - ranging from abstinence curriculum to ''Girls Gone Wild'' commercials - place a young woman's worth entirely on her sexuality. Morals are therefore linked purely to sexual behavior, as opposed to values like honesty, kindness, and altruism. Valenti approaches the topic head-on, shedding light on chastity in a historical context, abstinence-only education, pornography, and public punishments for those who dare to have sex, among other critical issues. She also offers solutions that pave the way for a future without a damaging emphasis on virginity, including a call to rethink male sexuality and reframing the idea of ''losing it.'' With Valenti's usual balance of intelligence and wit, The Purity Myth presents a powerful and revolutionary argument that girls and women, even in this day and age, are overly valued for their sexuality, and that this needs to stop.
Days of Destruction, Days of Revolt
Chris Hedges, Joe Sacco
Named a Best Book of the Year by Amazon.com and the Washington Post Three years ago, Pulitzer Prize–winner Chris Hedges and award-winning cartoonist and journalist Joe Sacco set out to take a look at the sacrifice zones, those areas in America that have been offered up for exploitation in the name of profit, progress, and technological advancement. They wanted to show in words and drawings what life looks like in places where the marketplace rules without constraints, where human beings and the natural world are used and then discarded to maximize profit. Days of Destruction, Days of Revolt is the searing account of their travels.
Positioning: The Battle for Your Mind
Al Ries, Jack Trout
Chasing the Scream
Johann Hari
The New York Times Bestseller The Book Behind the Viral TED Talk For the first time, the startling full story of the disastrous war on drugs--propelled by moving human stories, revolutionary insight into addiction, and fearless international reporting. What if everything you think you know about addiction is wrong? One of Johann Hari's earliest memories is of trying to wake up one of his relatives and not be able to. As he grew older, he realized he had addiction in his family. Confused, unable to know what to do, he set out on a three-year, 30,000-mile journey to discover what really causes addiction--and what really solves it. He uncovered a range of remarkable human stories--of how the war on drugs began with Billie Holiday, the great jazz singer, being stalked and killed by a racist policeman; of the scientist who discovered the surprising key to addiction; and of the countries that ended their war on drugs--with extraordinary results. His discoveries led him to give a TED talk and animation which have now been viewed more than 25 million times. This is the story of a life-changing journey that showed the world the opposite of addiction is connection.
American Savage
Dan Savage
The sex-advice columnist for "Savage Love" draws on his experience with the It Gets Better campaign to share pithy insights into a range of topics including health care, gun control, and marriage equality.
Debt
David Graeber
A revised and updated edition of the international bestseller. Graeber, one of the early organisers of Occupy Wall Street and a well regarded academic, presents a stunning reversal of conventional wisdom; he shows that before there was money, there was debt. For more than 5000 years, since the beginnings of the first agrarian empires, humans have used elaborate credit systems to buy and sell goods, long before the invention of cash. It is in this era, Graeber argues, that we first see a society divided between debtors and creditors.
Revolution
Russell Brand
NATIONAL BESTSELLER We all know the system isn't working. Our governments are corrupt and the opposing parties pointlessly similar. Our culture is filled with vacuity and pap, and we are told there's nothing we can do: "It's just the way things are." In this book, Russell Brand hilariously lacerates the straw men and paper tigers of our conformist times and presents, with the help of experts as diverse as Thomas Piketty and George Orwell, a vision for a fairer, sexier society that's fun and inclusive. You have been lied to, told there's no alternative, no choice, and that you don't deserve any better. Brand destroys this illusory facade as amusingly and deftly as he annihilates Morning Joe anchors, Fox News fascists, and BBC stalwarts. This book makes revolution not only possible but inevitable and fun.
Just Mercy
Bryan Stevenson
#1 New York Times Bestseller | Named one of the Best Books of the Year by The New York Times • The Washington Post • The Boston Globe • The Seattle Times • Esquire • Time Winner of the Carnegie Medal for Nonfiction | Winner of the NAACP Image Award for Nonfiction | Winner of a Books for a Better Life Award | Finalist for the Los Angeles Book Prize | Finalist for the Kirkus Reviews Prize | An American Library Association Notable Book A powerful true story about the potential for mercy to redeem us, and a clarion call to fix our broken system of justice—from one of the most brilliant and influential lawyers of our time Bryan Stevenson was a young lawyer when he founded the Equal Justice Initiative, a legal practice dedicated to defending those most desperate and in need: the poor, the wrongly condemned, and women and children trapped in the farthest reaches of our criminal justice system. One of his first cases was that of Walter McMillian, a young man who was sentenced to die for a notorious murder he insisted he didn't commit. The case drew Bryan into a tangle of conspiracy, political machination, and legal brinksmanship—and transformed his understanding of mercy and justice forever. Just Mercy is at once an unforgettable account of an idealistic, gifted young lawyer's coming of age, a moving window into the lives of those he has defended, and an inspiring argument for compassion in the pursuit of true justice. Praise for Just Mercy "Every bit as moving as To Kill a Mockingbird, and in some ways more so . . . a searing indictment of American criminal justice and a stirring testament to the salvation that fighting for the vulnerable sometimes yields."—David Cole, The New York Review of Books "Searing, moving . . . Bryan Stevenson may, indeed, be America's Mandela."—Nicholas Kristof, The New York Times "You don't have to read too long to start cheering for this man. . . . The message of this book . . . is that evil can be overcome, a difference can be made. Just Mercy will make you upset and it will make you hopeful."—Ted Conover, The New York Times Book Review "Inspiring . . . a work of style, substance and clarity . . . Stevenson is not only a great lawyer, he's also a gifted writer and storyteller."—The Washington Post "As deeply moving, poignant and powerful a book as has been, and maybe ever can be, written about the death penalty."—The Financial Times "Brilliant."—The Philadelphia Inquirer "Not since Atticus Finch has a fearless and committed lawyer made such a difference in the American South. Though larger than life, Atticus exists only in fiction. Bryan Stevenson, however, is very much alive and doing God's work fighting for the poor, the oppressed, the voiceless, the vulnerable, the outcast, and those with no hope. Just Mercy is his inspiring and powerful story."—John Grisham "Bryan Stevenson is one of my personal heroes, perhaps the most inspiring and influential crusader for justice alive today, and Just Mercy is extraordinary. The stories told within these pages hold the potential to transform what we think we mean when we talk about justice."—Michelle Alexander, author of The New Jim Crow
How We Got to Now
Steven Johnson
From the New York Times–bestselling author of Where Good Ideas Come From and Farsighted, a new look at the power and legacy of great ideas. In this illustrated history, Steven Johnson explores the history of innovation over centuries, tracing facets of modern life (refrigeration, clocks, and eyeglass lenses, to name a few) from their creation by hobbyists, amateurs, and entrepreneurs to their unintended historical consequences. Filled with surprising stories of accidental genius and brilliant mistakes—from the French publisher who invented the phonograph before Edison but forgot to include playback, to the Hollywood movie star who helped invent the technology behind Wi-Fi and Bluetooth—How We Got to Now investigates the secret history behind the everyday objects of contemporary life. In his trademark style, Johnson examines unexpected connections between seemingly unrelated fields: how the invention of air-conditioning enabled the largest migration of human beings in the history of the species—to cities such as Dubai or Phoenix, which would otherwise be virtually uninhabitable; how pendulum clocks helped trigger the industrial revolution; and how clean water made it possible to manufacture computer chips. Accompanied by a major six-part television series on PBS, How We Got to Now is the story of collaborative networks building the modern world, written in the provocative, informative, and engaging style that has earned Johnson fans around the globe.
Executing Grace
Shane Claiborne
In this reasoned exploration of justice, retribution, and redemption, the champion of the new monastic movement, popular speaker, and author of the bestselling The Irresistible Revolution offers a powerful and persuasive appeal for the abolition of the death penalty. The Bible says an eye for an eye. But is the state's taking of a life true—or even practical—punishment for convicted prisoners? In this thought-provoking work, Shane Claiborne explores the issue of the death penalty and the contrast between punitive justice and restorative justice, questioning our notions of fairness, revenge, and absolution. Using an historical lens to frame his argument, Claiborne draws on testimonials and examples from Scripture to show how the death penalty is not the ideal of justice that many believe. Not only is a life lost, so too, is the possibility of mercy and grace. In Executing Grace, he reminds us of the divine power of forgiveness, and evokes the fundamental truth of the Gospel—that no one, even a criminal, is beyond redemption.
Irresistible
Adam Alter
"An urgent and expert investigation into behavioral addiction, the dark flipside of today's unavoidable digital technologies, and how we can turn the tide to regain control. Behavioral addiction may prove to be one of the most important fields of social, medical, and psychological research in our lifetime. The idea that behaviors can be being addictive is new, but the threat is near universal. Experts are just beginning to acknowledge that we are all potential addicts. Adam Alter, a professor of psychology and marketing at NYU, is at the cutting edge of research into what makes these products so compulsive, and he documents the hefty price we're likely to pay if we continue blindly down our current path. People have been addicted to substances for thousands of years, but for the past two decades, we've also been hooked on technologies, such as Instagram, Netflix, and Facebook--inventions that we've adopted because we assume they'll make our lives better. These inventions have profound upsides, but their extraordinary appeal isn't an accident. Technology companies and marketers have teams of engineers and researchers devoted to keeping us engaged. They know how to push our buttons, and how to coax us into using their products for hours, days, and weeks on end. Tracing the very notion of addiction through history right up until the present day, Alter shows that we're only just beginning to understand the epidemic of behavioral addiction gripping society. He takes us inside the human brain at the very moment we score points on a smartphone game, or see that someone has liked a photo we've posted on Instagram. But more than that, Alter heads the problem off at the pass, letting us know what we can do to step away from the screen. He lays out the options we have address this problem before it truly consumes us. After all, who among us has struggled to ignore the ding of a new email, the next episode in a TV series, or the desire to play a game just one more time? Adam Alter's previous book, Drunk Tank Pink:And Other Unexpected Forces that Shape How We Think, Feel, and Behaveis available in paperback from Penguin"--
Never Split the Difference
Chris Voss, Tahl Raz
A former international hostage negotiator for the FBI offers a new, field-tested approach to high-stakes negotiations—whether in the boardroom or at home. After a stint policing the rough streets of Kansas City, Missouri, Chris Voss joined the FBI, where his career as a hostage negotiator brought him face-to-face with a range of criminals, including bank robbers and terrorists. Reaching the pinnacle of his profession, he became the FBI's lead international kidnapping negotiator. Never Split the Difference takes you inside the world of high-stakes negotiations and into Voss's head, revealing the skills that helped him and his colleagues succeed where it mattered most: saving lives. In this practical guide, he shares the nine effective principles—counterintuitive tactics and strategies—you too can use to become more persuasive in both your professional and personal life. Life is a series of negotiations you should be prepared for: buying a car, negotiating a salary, buying a home, renegotiating rent, deliberating with your partner. Taking emotional intelligence and intuition to the next level, Never Split the Difference gives you the competitive edge in any discussion.
You are Not So Smart
David McRaney
Explains how self-delusion is part of a person's psychological defense system, identifying common misconceptions people have on topics such as caffeine withdrawal, hindsight, and brand loyalty.
Win Bigly
Scott Adams
Scott Adams-a trained hypnotist and a lifelong student of persuasion-was one of the earliest public figures to predict Trump's win, doing so a week after Nate Silver put Trump's odds at 2 percent in his FiveThirtyEight.com blog. The mainstream media regarded Trump as a novelty and a sideshow. But Adams recognized in Trump a level of persuasion you only see once in a generation. Trump triggered massive cognitive dissonance and confirmation bias on both the left and the right. We're hardwired to respond to emotion, not reason. We might listen to 10 percent of a speech-a hand gesture here, a phrase there-and if the right buttons are pushed, we irrationally agree with the speaker and invent reasons to justify that decision after the fact. The point isn't whether Trump was right or wrong, good or bad. Win Bigly goes beyond politics to look at persuasion tools that can work in any setting-the same ones Adams saw in Steve Jobs when he invested in Apple decades ago. For instance- If you need to convince people that something is important, make a claim that's directionally accurate but has a big exaggeration in it. Everyone will spend endless hours talking about how wrong it is while accidentally persuading themselves the issue is a high priority. Stop wasting time on elaborate presentations. Inside, you'll learn which components of your messaging matter, and where you can wing it. Creating olinguistic kill shotso with persuasion engineering (such as oLow-energy Jebo) can be more powerful than facts and policies. Adams offers nothing less than oaccess to the admin passwords to human beings.o This is a must-read if you care about persuading others in any field-or if you just want to resist persuasion from others.
The Language of Food: A Linguist Reads the Menu
Dan Jurafsky
A 2015 James Beard Award Finalist: "Eye-opening, insightful, and huge fun to read." —Bee Wilson, author of Consider the Fork Why do we eat toast for breakfast, and then toast to good health at dinner? What does the turkey we eat on Thanksgiving have to do with the country on the eastern Mediterranean? Can you figure out how much your dinner will cost by counting the words on the menu? In The Language of Food, Stanford University professor and MacArthur Fellow Dan Jurafsky peels away the mysteries from the foods we think we know. Thirteen chapters evoke the joy and discovery of reading a menu dotted with the sharp-eyed annotations of a linguist. Jurafsky points out the subtle meanings hidden in filler words like "rich" and "crispy," zeroes in on the metaphors and storytelling tropes we rely on in restaurant reviews, and charts a microuniverse of marketing language on the back of a bag of potato chips. The fascinating journey through The Language of Food uncovers a global atlas of culinary influences. With Jurafsky's insight, words like ketchup, macaron, and even salad become living fossils that contain the patterns of early global exploration that predate our modern fusion-filled world. From ancient recipes preserved in Sumerian song lyrics to colonial shipping routes that first connected East and West, Jurafsky paints a vibrant portrait of how our foods developed. A surprising history of culinary exchange—a sharing of ideas and culture as much as ingredients and flavors—lies just beneath the surface of our daily snacks, soups, and suppers. Engaging and informed, Jurafsky's unique study illuminates an extraordinary network of language, history, and food. The menu is yours to enjoy.
When
Daniel H. Pink
Timing is everything . . . How can we use the hidden patterns of the day to build the ideal schedule? Why do certain breaks dramatically improve student test results? When should you have your first coffee of the day?Why is singing in time with other people as good for us as exercise? And what is the ideal time to quit a job, switch careers or get married?In When, Daniel H. Pink distills cutting edge research and data on timing and synthesises them into a fascinating, readable narrative. Packed with irresistible stories and practical takeaways, it provides compelling insights into how we can live richer, more engaged lives.
Why Liberalism Failed
Patrick J. Deneen
Has liberalism failed because it has succeeded? Of the three dominant ideologies of the twentieth century—fascism, communism, and liberalism—only the last remains. This has created a peculiar situation in which liberalism's proponents tend to forget that it is an ideology and not the natural end-state of human political evolution. As Patrick Deneen argues in this provocative book, liberalism is built on a foundation of contradictions: it trumpets equal rights while fostering incomparable material inequality; its legitimacy rests on consent, yet it discourages civic commitments in favor of privatism; and in its pursuit of individual autonomy, it has given rise to the most far-reaching, comprehensive state system in human history.Here, Deneen offers an astringent warning that the centripetal forces now at work on our political culture are not superficial flaws but inherent features of a system whose success is generating its own failure.
Fantasyland
Kurt Andersen
Also Recommended By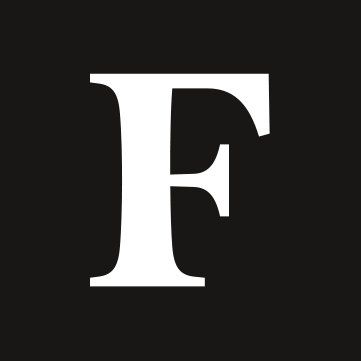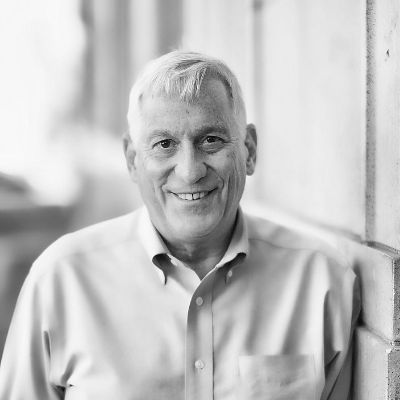 NEW YORK TIMES BESTSELLER • "The single most important explanation, and the fullest explanation, of how Donald Trump became president of the United States . . . nothing less than the most important book that I have read this year."—Lawrence O'Donnell How did we get here? In this sweeping, eloquent history of America, Kurt Andersen shows that what's happening in our country today—this post-factual, "fake news" moment we're all living through—is not something new, but rather the ultimate expression of our national character. America was founded by wishful dreamers, magical thinkers, and true believers, by hucksters and their suckers. Fantasy is deeply embedded in our DNA. Over the course of five centuries—from the Salem witch trials to Scientology to the Satanic Panic of the 1980s, from P. T. Barnum to Hollywood and the anything-goes, wild-and-crazy sixties, from conspiracy theories to our fetish for guns and obsession with extraterrestrials—our love of the fantastic has made America exceptional in a way that we've never fully acknowledged. From the start, our ultra-individualism was attached to epic dreams and epic fantasies—every citizen was free to believe absolutely anything, or to pretend to be absolutely anybody. With the gleeful erudition and tell-it-like-it-is ferocity of a Christopher Hitchens, Andersen explores whether the great American experiment in liberty has gone off the rails. Fantasyland could not appear at a more perfect moment. If you want to understand Donald Trump and the culture of twenty-first-century America, if you want to know how the lines between reality and illusion have become dangerously blurred, you must read this book. Praise for Fantasyland "With this rousing book, [Kurt] Andersen proves to be the kind of clear-eyed critic an anxious country needs in the midst of a national crisis."—San Francisco Chronicle "This is a blockbuster of a book. Kurt Andersen is a dazzling writer and a perceptive student of the many layers of American life. Take a deep breath and dive in."—Tom Brokaw "This is an important book—the indispensable book—for understanding America in the age of Trump. It's an eye-opening history filled with brilliant insights, a saga of how we were always susceptible to fantasy, from the Puritan fanatics to the talk-radio and Internet wackos who mix show business, hucksterism, and conspiracy theories."—Walter Isaacson
On Color
David Kastan, Stephen Farthing
Our lives are saturated by color. We live in a world of vivid colors, and color marks our psychological and social existence. But for all color's inescapability, we don't know much about it. Now authors David Scott Kastan and Stephen Farthing offer a fresh and imaginative exploration of one of the most intriguing and least understood aspects of everyday experience. Kastan and Farthing, a scholar and a painter, respectively, investigate color from numerous perspectives: literary, historical, cultural, anthropological, philosophical, art historical, political, and scientific. In ten lively and wide-ranging chapters, each devoted to a different color, they examine the various ways colors have shaped and continue to shape our social and moral imaginations. Each individual color becomes the focal point for a consideration of one of the extraordinary ways in which color appears and matters in our lives. Beautifully produced in full color, this book is a remarkably smart, entertaining, and fascinating guide to this elusive topic.
The Broken Ladder
Keith Payne
Sapiens
Yuval Noah Harari
Also Recommended By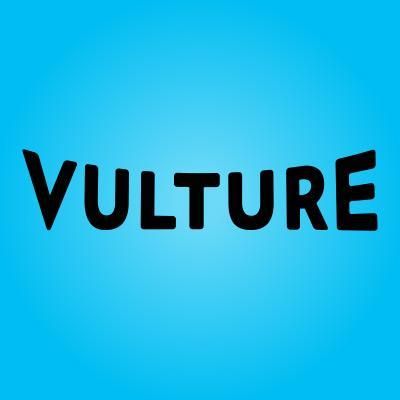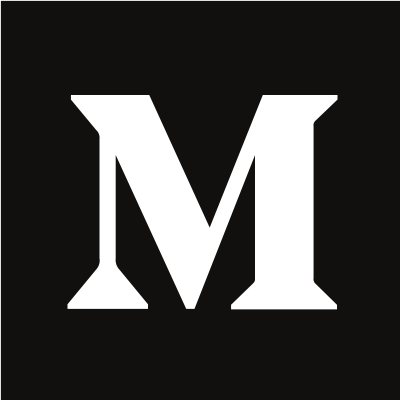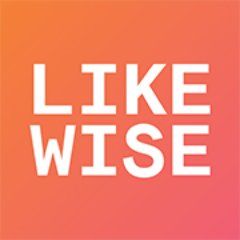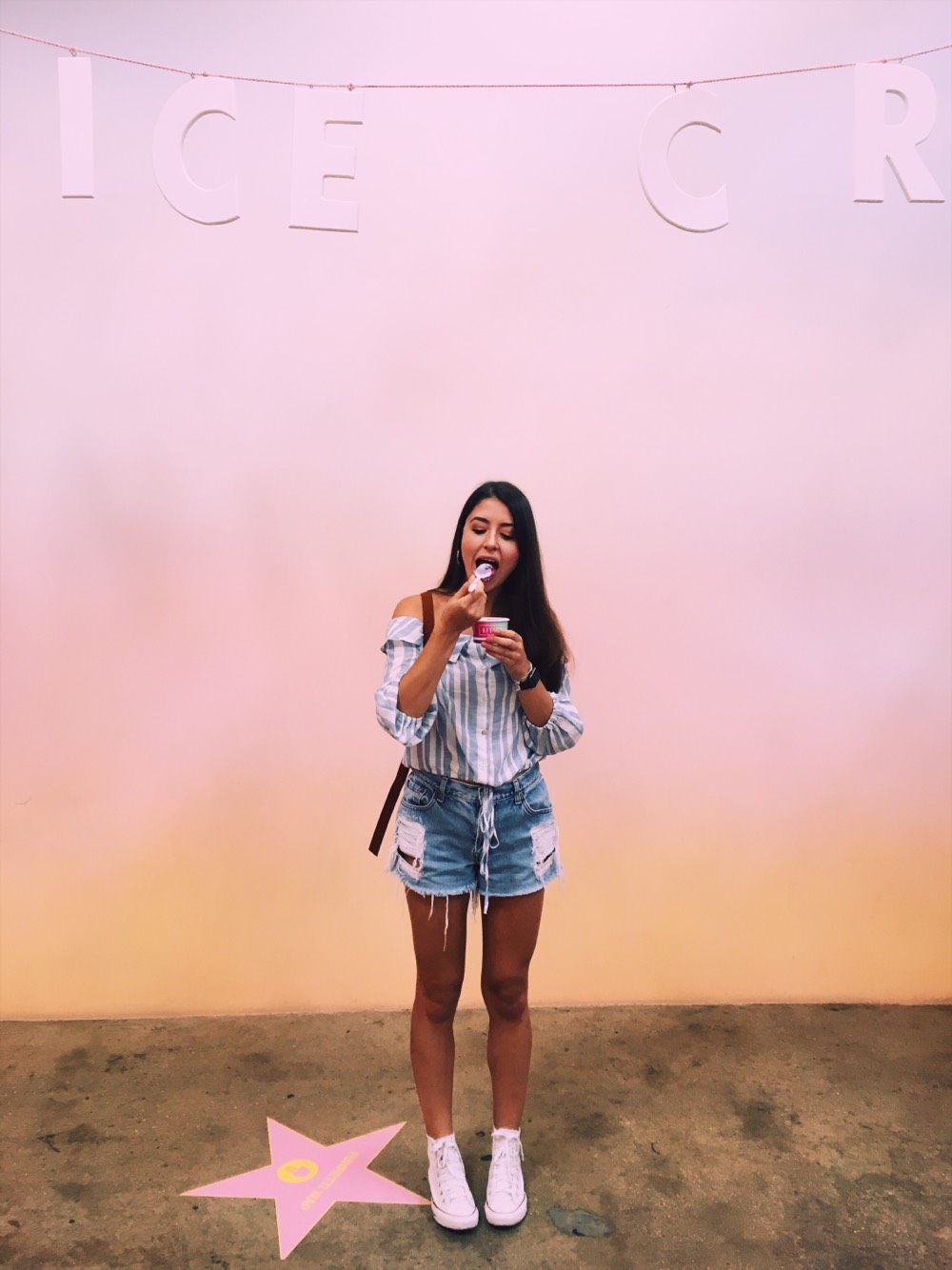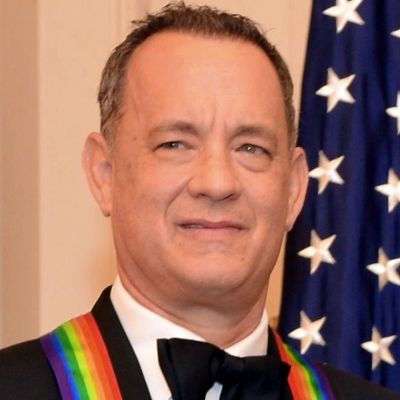 New York Times Bestseller From a renowned historian comes a groundbreaking narrative of humanity's creation and evolution—a #1 international bestseller—that explores the ways in which biology and history have defined us and enhanced our understanding of what it means to be "human." One hundred thousand years ago, at least six different species of humans inhabited Earth. Yet today there is only one—homo sapiens. What happened to the others? And what may happen to us? Most books about the history of humanity pursue either a historical or a biological approach, but Dr. Yuval Noah Harari breaks the mold with this highly original book that begins about 70,000 years ago with the appearance of modern cognition. From examining the role evolving humans have played in the global ecosystem to charting the rise of empires, Sapiens integrates history and science to reconsider accepted narratives, connect past developments with contemporary concerns, and examine specific events within the context of larger ideas. Dr. Harari also compels us to look ahead, because over the last few decades humans have begun to bend laws of natural selection that have governed life for the past four billion years. We are acquiring the ability to design not only the world around us, but also ourselves. Where is this leading us, and what do we want to become? Featuring 27 photographs, 6 maps, and 25 illustrations/diagrams, this provocative and insightful work is sure to spark debate and is essential reading for aficionados of Jared Diamond, James Gleick, Matt Ridley, Robert Wright, and Sharon Moalem.
Hit Makers
Derek Thompson
NATIONAL BESTSELLER A Book of the Year Selection for Inc. and Library Journal "This book picks up where The Tipping Point left off." -- Adam Grant, Wharton professor and New York Times bestselling author of ORIGINALS and GIVE AND TAKE Nothing "goes viral." If you think a popular movie, song, or app came out of nowhere to become a word-of-mouth success in today's crowded media environment, you're missing the real story. Each blockbuster has a secret history—of power, influence, dark broadcasters, and passionate cults that turn some new products into cultural phenomena. Even the most brilliant ideas wither in obscurity if they fail to connect with the right network, and the consumers that matter most aren't the early adopters, but rather their friends, followers, and imitators -- the audience of your audience. In his groundbreaking investigation, Atlantic senior editor Derek Thompson uncovers the hidden psychology of why we like what we like and reveals the economics of cultural markets that invisibly shape our lives. Shattering the sentimental myths of hit-making that dominate pop culture and business, Thompson shows quality is insufficient for success, nobody has "good taste," and some of the most popular products in history were one bad break away from utter failure. It may be a new world, but there are some enduring truths to what audiences and consumers want. People love a familiar surprise: a product that is bold, yet sneakily recognizable. Every business, every artist, every person looking to promote themselves and their work wants to know what makes some works so successful while others disappear. Hit Makers is a magical mystery tour through the last century of pop culture blockbusters and the most valuable currency of the twenty-first century—people's attention. From the dawn of impressionist art to the future of Facebook, from small Etsy designers to the origin of Star Wars, Derek Thompson leaves no pet rock unturned to tell the fascinating story of how culture happens and why things become popular. In Hit Makers, Derek Thompson investigates: · The secret link between ESPN's sticky programming and the The Weeknd's catchy choruses · Why Facebook is today's most important newspaper · How advertising critics predicted Donald Trump · The 5th grader who accidentally launched "Rock Around the Clock," the biggest hit in rock and roll history · How Barack Obama and his speechwriters think of themselves as songwriters · How Disney conquered the world—but the future of hits belongs to savvy amateurs and individuals · The French collector who accidentally created the Impressionist canon · Quantitative evidence that the biggest music hits aren't always the best · Why almost all Hollywood blockbusters are sequels, reboots, and adaptations · Why one year--1991--is responsible for the way pop music sounds today · Why another year --1932--created the business model of film · How data scientists proved that "going viral" is a myth · How 19th century immigration patterns explain the most heard song in the Western Hemisphere
Influence
Robert B. Cialdini, PhD
Influence, the classic book on persuasion, explains the psychology of why people say "yes"—and how to apply these understandings. Dr. Robert Cialdini is the seminal expert in the rapidly expanding field of influence and persuasion. His thirty-five years of rigorous, evidence-based research along with a three-year program of study on what moves people to change behavior has resulted in this highly acclaimed book. You'll learn the six universal principles, how to use them to become a skilled persuader—and how to defend yourself against them. Perfect for people in all walks of life, the principles of Influence will move you toward profound personal change and act as a driving force for your success. Some images that appeared in the print edition of this book are unavailable in the electronic edition due to rights reasons.
The Age Curve
Kenneth W. GRONBACH
For years, marketers have held on to unwavering beliefs that have dictated how they market to their consumers. But the hard truth is that the changes we see in marketing and business are based on one undeniable factor—the size of the generations we are selling to. As each generation ages, what they buy and how much they buy will change. Each product and service has a "best customer" that sustains a business. As these customers grow up, the smartest marketers will stay ahead of them—and their money. In The Age Curve, marketing guru Kenneth Gronbach shows executives and entrepreneurs how to anticipate this wave of predictable demand and ride it to success. Gronbach reveals how our largest generations, the Baby Boomers and Generation Y, are redefining how we market and how businesses can anticipate their needs more effectively. Complete with entertaining examples of companies like Apple who have perfected their strategies for building a loyal customer base, as well as those who haven't (Levi Strauss and Honda Motorcycle), this book will show readers: • how to determine their best customers • how successful companies are earning the loyalty of Generation Y and cultivating allegiance to their products for years to come • why Generation X is a much less valuable market than any of us have been led to believe • and much more Both shocking and compelling, The Age Curve will change the way companies look at their customers and how they market to them.
The Spirit Level
Richard Wilkinson, Kate Pickett
This groundbreaking book, based on thirty years' research, demonstrates that more unequal societies are bad for almost everyone within them-the well-off and the poor. The remarkable data the book lays out and the measures it uses are like a spirit level which we can hold up to compare different societies. The differences revealed, even between rich market democracies, are striking. Almost every modern social and environmental problem-ill health, lack of community life, violence, drugs, obesity, mental illness, long working hours, big prison populations-is more likely to occur in a less equal society. The book goes to the heart of the apparent contrast between material success and social failure in many modern national societies. The Spirit Level does not simply provide a diagnosis of our ills, but provides invaluable instruction in shifting the balance from self-interested consumerism to a friendlier, more collaborative society. It shows a way out of the social and environmental problems which beset us, and opens up a major new approach to improving the real quality of life, not just for the poor but for everyone. It is, in its conclusion, an optimistic book, which should revitalize politics and provide a new way of thinking about how we organize human communities.
The Science of Fear
Daniel Gardner
"An invaluable resource for anyone who aspires to think clearly" (The Guardian) from the New York Times bestselling author of Superforecasting and Future Babble From terror attacks to collapsing economies, from painkiller epidemics to mass gun violence and poisonous toys from China, our list of fears seems to be exploding. Yet we are the safest and healthiest humans in history. Why are we so worried? The Science of Fear is an introduction to the new brain science of risk, dissecting the fears that misguide and manipulate us every day. Award-winning journalist Dan Gardner demonstrates how irrational fear springs from the ways humans miscalculate risks based on our hunter-gatherer brains. With the exclusive cooperation of risk-science pioneer Paul Slovic and other leading experts, Gardner reveals how our "gut" reactions lead us astray. Understanding our irrational fears frees us from political and corporate manipulation, and makes our choices better. Ultimately, The Science of Fear will make you brave. "Excellent... Analyzes everything from the media's predilection for irrational scare stories to the cynical use of fear by politicians… [A] cheery corrective to modern paranoia."—The Economist "An entertaining, often jolting account of why trivial risks terrify us, even as we engage in wildly dangerous activities with hardly a qualm."—Kirkus (starred review) "Elegantly weaves academic research and everyday experience, exposing the secrets of emotion and reason, and the essential roles they play on our lives. An excellent book."—Dan Ariely, New York Times bestselling author of Predictably Irrational From the Trade Paperback edition.
That's Disgusting: Unraveling the Mysteries of Repulsion
Rachel Herz
"A lively look at all things revolting." —New York Times Book Review Why do we watch horror movies? What is the best way to persuade someone to quit smoking? And what on earth is the appeal of competitive eating? In this lively, colorful book, Rachel Herz answers these questions and more, shedding light on an incredible range of human traits—from food preferences and sexual attraction to moral codes and political ideology—by examining them through the lens of a fascinating subject: disgust. Combining lucid scientific explanations and fascinating research with a healthy dose of humor, That's Disgusting illuminates issues that are central to our lives: love, hate, fear, empathy, prejudice, humor, and happiness.
Contagious
Jonah Berger
Also Recommended By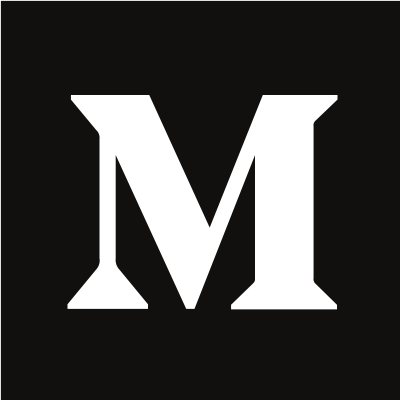 Dynamic young Wharton professor Berger draws on his research to explain the six steps that make products or ideas contagious. Why do some products get more word of mouth than others? Why does some online content go viral?
Brilliant Blunders
Mario Livio
We all make mistakes. Nobody is perfect. And that includes five of the greatest scientists in history -- Charles Darwin, William Thomson (Lord Kelvin), Linus Pauling, Fred Hoyle, Albert Einstein. But the mistakes that these great scientists made helped science to advance. Indeed, as Mario Livio explains in this fascinating book, science thrives on error; it advances when erroneous ideas are disproven. All five scientists were great geniuses and fascinating human beings. Their blunders were part of their genius and part of the scientific process. Livio brilliantly analyses their errors to show where they were wrong and right, but what makes his book so enjoyable to read is Livio's analysis of the psychology of these towering figures. Along the way the reader learns an enormous amount about the evolution of life on earth and in the universe, but from an unusual vantage point -- the mistakes of great scientists rather than the achievements that made them famous.
Pale Blue Dot
Carl Sagan, Ann Druyan
"FASCINATING . . . MEMORABLE . . . REVEALING . . . PERHAPS THE BEST OF CARL SAGAN'S BOOKS." --The Washington Post Book World (front page review) In Cosmos, the late astronomer Carl Sagan cast his gaze over the magnificent mystery of the Universe and made it accessible to millions of people around the world. Now in this stunning sequel, Carl Sagan completes his revolutionary journey through space and time. Future generations will look back on our epoch as the time when the human race finally broke into a radically new frontier--space. In Pale Blue Dot Sagan traces the spellbinding history of our launch into the cosmos and assesses the future that looms before us as we move out into our own solar system and on to distant galaxies beyond. The exploration and eventual settlement of other worlds is neither a fantasy nor luxury, insists Sagan, but rather a necessary condition for the survival of the human race. "TAKES READERS FAR BEYOND Cosmos . . . Sagan sees humanity's future in the stars." --Chicago Tribune
The Gifts of the Jews
Thomas Cahill
The author of the runaway bestseller How the Irish Saved Civilization has done it again. In The Gifts of the Jews Thomas Cahill takes us on another enchanting journey into history, once again recreating a time when the actions of a small band of people had repercussions that are still felt today. The Gifts of the Jews reveals the critical change that made western civilization possible. Within the matrix of ancient religions and philosophies, life was seen as part of an endless cycle of birth and death; time was like a wheel, spinning ceaselessly. Yet somehow, the ancient Jews began to see time differently. For them, time had a beginning and an end; it was a narrative, whose triumphant conclusion would come in the future. From this insight came a new conception of men and women as individuals with unique destinies--a conception that would inform the Declaration of Independence--and our hopeful belief in progress and the sense that tomorrow can be better than today. As Thomas Cahill narrates this momentous shift, he also explains the real significance of such Biblical figures as Abraham and Sarah, Moses and the Pharaoh, Joshua, Isaiah, and Jeremiah. Full of compelling stories, insights and humor, The Gifts of the Jews is an irresistible exploration of history as fascinating and fun as How the Irish Saved Civilization. BONUS MATERIAL: This ebook edition includes an excerpt from Thomas Cahill's Heretics and Heroes.
Pathways to Bliss
Joseph Campbell
Joseph Campbell famously defined myth as ''other people's religion.'' But he also said that one of the basic functions of myth is to help each individual through the journey of life, providing a sort of travel guide or map to reach fulfillment - or, as he called it, bliss. For Campbell, many of the world's most powerful myths support the individual's heroic path toward bliss. In Pathways to Bliss, Campbell examines this personal, psychological side of myth. Like his classic bestselling books Myths to Live By and The Power of Myth, Pathways to Bliss draws from Campbell's popular lectures and dialogues, which highlight his remarkable storytelling and ability to apply the larger themes of world mythology to personal growth and the quest for transformation. Here he anchors mythology's symbolic wisdom to the individual, applying the most poetic mythical metaphors to the challenges of our daily lives. Campbell dwells on life's important questions. Combining cross-cultural stories with the teachings of modern psychology, he examines the ways in which our myths shape and enrich our lives. He explores the many insights of Carl Jung; the notion of self as the hero; and how East and West differ in their approaches to the ego. The book also includes an extensive question-and-answer session that ranges from mythological readings of the Bible to how the Hero's Journey unfolds for women. With his usual wit and insight, Campbell draws connections between ancient symbols and modern art, schizophrenia and the Hero's Journey. Along the way, he shows how myth can help each of us truly identify and follow our bliss.
Think Like A Freak
Steven D. Levitt, Stephen J. Dubner
Steven Levitt and Stephen Dubner single-handedly showed the world that applying counter-intuitive approaches to everyday problems can bear surprising results. Think Like a Freak will take readers further inside this special thought process, revealing a new way of approaching the decisions we make, the plans we create and the morals we choose. It answers the question on the lips of everyone who's read the previous books: How can I apply these ideas to my life? How do I make smarter, harder and better decisions? How can I truly think like a freak? With short, highly entertaining insights running the gamut from "The Upside of Quitting" to "How to Succeed with No Talent," Think Like a Freak is poised to radically alter the way we think about all aspects of life on this planet.
Seven Brief Lessons on Physics
Carlo Rovelli
Also Recommended By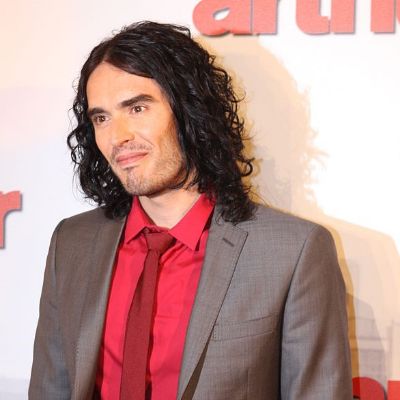 Look out for Carlo Rovelli's next book, Reality Is Not What It Seems. Instant New York Times Bestseller "One of the year's most entrancing books about science."—The Wall Street Journal "Clear, elegant...a whirlwind tour of some of the biggest ideas in physics."—The New York Times Book Review This playful, entertaining, and mind-bending introduction to modern physics briskly explains Einstein's general relativity, quantum mechanics, elementary particles, gravity, black holes, the complex architecture of the universe, and the role humans play in this weird and wonderful world. Carlo Rovelli, a renowned theoretical physicist, is a delightfully poetic and philosophical scientific guide. He takes us to the frontiers of our knowledge: to the most minute reaches of the fabric of space, back to the origins of the cosmos, and into the workings of our minds. The book celebrates the joy of discovery. "Here, on the edge of what we know, in contact with the ocean of the unknown, shines the mystery and the beauty of the world," Rovelli writes. "And it's breathtaking."