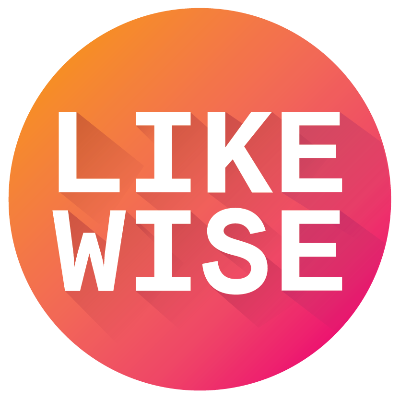 📚 Series You'll Want to Know About
5 Books | by Likewise
A collection of Likewiser favorite book series!
Sleeping Giants
Books
A page-turning debut in the tradition of Michael Crichton, World War Z, and The Martian, Sleeping Giants is a thriller fueled by an earthshaking mystery--and a fight to control a gargantuan power. A girl named Rose is riding her new bike near her home in Deadwood, South Dakota, when she falls through the earth. She wakes up at the bottom of a square hole, its walls glowing with intricate carvings. But the firemen who come to save her peer down upon something even stranger: a little girl in the palm of a giant metal hand. Seventeen years later, the mystery of the bizarre artifact remains unsolved--its origins, architects, and purpose unknown. Its carbon dating defies belief; military reports are redacted; theories are floated, then rejected. But some can never stop searching for answers. Rose Franklin is now a highly trained physicist leading a top secret team to crack the hand's code. And along with her colleagues, she is being interviewed by a nameless interrogator whose power and purview are as enigmatic as the provenance of the relic. What's clear is that Rose and her compatriots are on the edge of unraveling history's most perplexing discovery--and figuring out what it portends for humanity. But once the pieces of the puzzle are in place, will the result prove to be an instrument of lasting peace or a weapon of mass destruction? Praise for Sleeping Giants "As high-concept as it is, Sleeping Giants is a thriller through and through. . . . One of the most promising series kickoffs in recent memory, [and] a smart demonstration of how science fiction can honor its traditions and reverse-engineer them at the same time."--NPR "Neuvel weaves a complex tapestry with ancient machinery buried in the Earth, shadow governments, and geopolitical conflicts. But the most surprising thing about the book may just be how compelling the central characters are in the midst of these larger-than-life concepts. . . . I can't stop thinking about it."--Chicago Review of Books "A remarkable debut . . . Reminiscent of Max Brooks's World War Z, the story's format effectively builds suspense."--Library Journal (debut of the month) "This stellar debut novel . . . masterfully blends together elements of sci-fi, political thriller and apocalyptic fiction. . . . A page-turner of the highest order."--Kirkus Reviews (starred review) Don't miss any of The Themis Files by Sylvain Neuvel: SLEEPING GIANTS | WAKING GODS | ONLY HUMAN
Only Human
Books
Pacific Rim meets The Martian in the explosive follow-up to Sleeping Giants ("One of the most promising series kickoffs in recent memory."—NPR) and Waking Gods ("Pure, unadulterated literary escapism."—Kirkus Reviews). Brilliant scientist Rose Franklin has devoted her adult life to solving the mystery she accidentally stumbled upon as a child: a huge metal hand buried beneath the ground outside Deadwood, South Dakota. The discovery set in motion a cataclysmic chain of events with geopolitical ramifications. Rose and the Earth Defense Corps raced to master the enigmatic technology, as giant robots suddenly descended on Earth's most populous cities, killing one hundred million people in the process. Though Rose and her team were able to fend off the attack, their victory was short-lived. The mysterious invaders retreated, disappearing from the shattered planet . . . but they took the scientist and her crew with them. Now, after nearly ten years on another world, Rose returns to find a devastating new war—this time between humans. America and Russia are locked in combat, fighting to fill the power vacuum left behind after the invasion. Families are torn apart, friends become bitter enemies, and countries collapse in the wake of the battling superpowers. It appears the aliens left behind their titanic death machines so humankind will obliterate itself. Rose is determined to find a solution, whatever it takes. But will she become a pawn in a doomsday game no one can win?Praise for Only Human "Packing a surprisingly powerful thematic punch, this novel is an addictive blend of science fiction, apocalyptic thriller, and chillingly timely cautionary tale. Two (giant, robotic) thumbs up!"—Kirkus Reviews"Boasting a winning combination of briskly paced action and futuristic dystopia tempered by cautious optimism, Only Human brings a fitting, satisfying end to the Themis Files series."—RT Book Reviews"This action-packed tale with apocalyptic stakes is a fitting finale to this wonderfully cinematic series."—Publishers Weekly "Series fans will be eager for Neuvel's ever-so-satisfying conclusion to his rip-roaring science-fiction adventure tale."—BooklistDon't miss any of The Themis Files by Sylvain Neuvel:SLEEPING GIANTS | WAKING GODS | ONLY HUMAN
Finders Keepers
Books
The second book in Stephen King's Bill Hodges trilogy (Mr. Mercedes, Finders Keepers, End of Watch), an AT&T Audience Original Series, now in its second season! "Stephen King's superb new stay-up-all-night thriller is a sly tale of literary obsession that recalls the themes of his classic 1987 novel Misery" (The Washington Post)—the #1 New York Times bestseller about the power of storytelling, starring the same trio of unlikely and winning heroes Stephen King introduced in Mr. Mercedes."Wake up, genius." So announces deranged fan Morris Bellamy to iconic author John Rothstein, who once created the famous character Jimmy Gold and hasn't released anything since. Morris is livid, not just because his favorite writer has stopped publishing, but because Jimmy Gold ended up as a sellout. Morris kills his idol and empties his safe of cash, but the real haul is a collection of notebooks containing John Rothstein's unpublished work...including at least one more Jimmy Gold novel. Morris hides everything away—the money and the manuscripts no one but Gold ever saw—before being locked up for another horrific crime. But upon Morris's release thirty-five years later, he's about to discover that teenager Pete Saubers has already found the stolen treasure—and no one but former police detective Bill Hodges, along with his trusted associates Holly Gibney and Jerome Robinson, stands in the way of his vengeance... Not since Misery has Stephen King played with the notion of a reader and murderous obsession, filled with "nail biting suspense that's the hallmark of [his] best work" (Publishers Weekly).
Waking Gods
Books
In the gripping sequel to Sleeping Giants, Sylvain Neuvel's innovative series about human-alien contact takes another giant step forward. "Sleeping Giants may have debuted his thrilling saga, but Waking Gods proves that Neuvel's scope is more daring than readers could have imagined."—Paste As a child, Rose Franklin made an astonishing discovery: a giant metallic hand, buried deep within the earth. As an adult, she's dedicated her brilliant scientific career to solving the mystery that began that fateful day: Why was a titanic robot of unknown origin buried in pieces around the world? Years of investigation have produced intriguing answers—and even more perplexing questions. But the truth is closer than ever before when a second robot, more massive than the first, materializes and lashes out with deadly force. Now humankind faces a nightmare invasion scenario made real, as more colossal machines touch down across the globe. But Rose and her team at the Earth Defense Corps refuse to surrender. They can turn the tide if they can unlock the last secrets of an advanced alien technology. The greatest weapon humanity wields is knowledge in a do-or-die battle to inherit the Earth . . . and maybe even the stars.Praise for Waking Gods"Kick-ass, one-on-one robot action combines with mind-bending scientific and philosophical speculation. Series science-fiction fans will enjoy this follow-up filled with unexpected revelations and a surprise finale."—Booklist "Pure, unadulterated literary escapism featuring giant killer robots and the looming end of mankind. In a word: unputdownable."—Kirkus Reviews (starred review) "Sheer escapist fun."—Shelf AwarenessDon't miss any of The Themis Files by Sylvain Neuvel:SLEEPING GIANTS | WAKING GODS | ONLY HUMAN
Mr. Mercedes
Books
Now an AT&T Audience Original Series WINNER OF THE EDGAR AWARD FOR BEST NOVEL #1 New York Times bestseller! In a high-suspense race against time, three of the most unlikely heroes Stephen King has ever created try to stop a lone killer from blowing up thousands. "Mr. Mercedes is a rich, resonant, exceptionally readable accomplishment by a man who can write in whatever genre he chooses" (The Washington Post).The stolen Mercedes emerges from the pre-dawn fog and plows through a crowd of men and women on line for a job fair in a distressed American city. Then the lone driver backs up, charges again, and speeds off, leaving eight dead and more wounded. The case goes unsolved and ex-cop Bill Hodges is out of hope when he gets a letter from a man who loved the feel of death under the Mercedes's wheels… Brady Hartsfield wants that rush again, but this time he's going big, with an attack that would take down thousands—unless Hodges and two new unusual allies he picks up along the way can throw a wrench in Hartsfield's diabolical plans. Stephen King takes off on a "nerve-shredding, pulse-pounding race against time" (Fort Worth Star-Telegram) with this acclaimed #1 bestselling thriller.