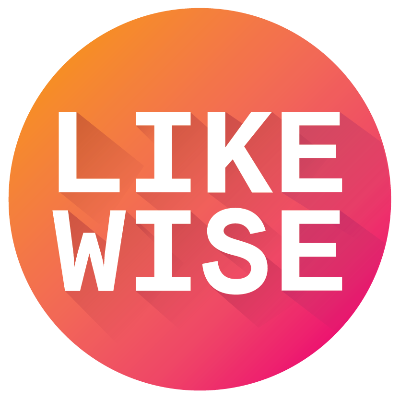 30 Books With Shocking Twists You Won't See Coming
5 Books | by Likewise
Books with major plot twists! You won't be able to put these down.
Shutter Island
Books
The basis for the blockbuster motion picture directed by Martin Scorsese and starring Leonardo DiCaprio, Shutter Island by New York Times bestselling author Dennis Lehane is a gripping and atmospheric psychological thriller where nothing is quite what it seems. The New York Times calls Shutter Island, "Startlingly original." The Washington Post raves, "Brilliantly conceived and executed." A masterwork of suspense and surprise from the author of Mystic River and Gone, Baby, Gone, Shutter Island carries the reader into a nightmare world of madness, mind control, and CIA Cold War paranoia and is unlike anything you've ever read before.
Truly Madly Guilty
Books
Nine Perfect Strangers now on sale"Here's the best news you've heard all year: Not a single page disappoints....The only difficulty withTruly Madly Guilty? Putting it down." —Miami Herald"Captivating, suspenseful...tantalizing." —People MagazineThe new novel from Liane Moriarty, the #1 New York Times bestselling author of The Husband's Secret, Big Little Lies, and What Alice Forgot, about how sometimes we don't appreciate how extraordinary our ordinary lives are until it's too late. Six responsible adults. Three cute kids. One small dog. It's just a normal weekend. What could possibly go wrong?In Truly Madly Guilty, Liane Moriarty turns her unique, razor-sharp eye towards three seemingly happy families.Sam and Clementine have a wonderful, albeit, busy life: they have two little girls, Sam has just started a new dream job, and Clementine, a cellist, is busy preparing for the audition of a lifetime. If there's anything they can count on, it's each other.Clementine and Erika are each other's oldest friends. A single look between them can convey an entire conversation. But theirs is a complicated relationship, so when Erika mentions a last minute invitation to a barbecue with her neighbors, Tiffany and Vid, Clementine and Sam don't hesitate. Having Tiffany and Vid's larger than life personalities there will be a welcome respite.Two months later, it won't stop raining, and Clementine and Sam can't stop asking themselves the question:What if we hadn't gone? In Truly Madly Guilty, Liane Moriarty takes on the foundations of our lives: marriage, sex, parenthood, and friendship. She shows how guilt can expose the fault lines in the most seemingly strong relationships, how what we don't say can be more powerful than what we do, and how sometimes it is the most innocent of moments that can do the greatest harm.
The Wife Between Us
Books
The instant New York Times Bestseller (January 2018)! "A fiendishly smart cat-and-mouse thriller" —New York Times Book Review"Buckle up, because you won't be able to put this one down." —Glamour "Jaw dropping. Unforgettable. Shocking." —Publishers Weekly (starred review)"The best domestic suspense novel since Gone Girl." —In Touch WeeklyWhen you read this book, you will make many assumptions.You will assume you are reading about a jealous ex-wife.You will assume she is obsessed with her replacement – a beautiful, younger woman who is about to marry the man they both love. You will assume you know the anatomy of this tangled love triangle.Assume nothing. Twisted and deliciously chilling, Greer Hendricks and Sarah Pekkanen's The Wife Between Us exposes the secret complexities of an enviable marriage - and the dangerous truths we ignore in the name of love.Read between the lies.A 2018 Indie Next Pick | One of Glamour Magazine's Best Books of 2018 | One of Hello Giggles' 19 Books We Can't Wait to Read in 2018Praise for The Wife Between Us:"Fiendishly clever...in the vein of Gone Girl and The Girl on the Train. This one will keep you guessing." —Anita Shreve, New York Times bestselling author of The Stars are Fire"A clever thriller with masterful twists." – Karin Slaughter, New York Times bestselling author of The Kept Woman "The Wife Between Us delivers a whip smart, twisty plot in a taut, pacy narrative. It's terrific and troubling. This is one scary love triangle where you won't know who to trust. I loved it." –Gilly Macmillan, New York Times bestselling author of What She Knew"A twisty, mind-bending novel about marriage and betrayal. A gripping plot and fascinating characters; this book will keep you turning the pages and guessing until the very end. A must-read!" –Lauren Weisberger, New York Times bestselling author of The Devil Wears Prada"This amazing story gallops along at breakneck speed, with an ending that smacks you between the eyes and takes your breath away. These authors are destined to become trail blazers in the field of psychological suspense books that explode in your hands!" —Nancy Simpson-Brice, Book Vault"Like a house of mirrors, The Wife Between Us kept me guessing around every corner, delving into the complexities of marriage, friendship, and obsession." —Javier Ramirez, The Book Table
The Couple Next Door
Books
AN INSTANT NEW YORK TIMES BESTSELLERShari Lapena's new thriller, AN UNWANTED GUEST, is available now!"The twists come as fast [as] you can turn the pages." —People"Provocative and shocking." —Lisa Gardner, New York Times bestselling author of Find Her"I read this novel at one sitting, absolutely riveted by the storyline. The suspense was beautifully rendered and unrelenting!" —Sue Grafton, New York Times bestselling author of XIt all started at a dinner party. . .A domestic suspense debut about a young couple and their apparently friendly neighbors—a twisty, rollercoaster ride of lies, betrayal, and the secrets between husbands and wives. . .Anne and Marco Conti seem to have it all—a loving relationship, a wonderful home, and their beautiful baby, Cora. But one night, when they are at a dinner party next door, a terrible crime is committed. Suspicion immediately lands on the parents. But the truth is a much more complicated story.Inside the curtained house, an unsettling account of what actually happened unfolds. Detective Rasbach knows that the panicked couple is hiding something. Both Anne and Marco soon discover that the other is keeping secrets, secrets they've kept for years. What follows is the nerve-racking unraveling of a family—a chilling tale of deception, duplicity, and unfaithfulness that will keep you breathless until the final shocking twist.
Sign up to see the full list!
Sign up with Likewise to see the rest of this list + get more personalized content recommendations tailored to your interests.
Already have an account? Log in