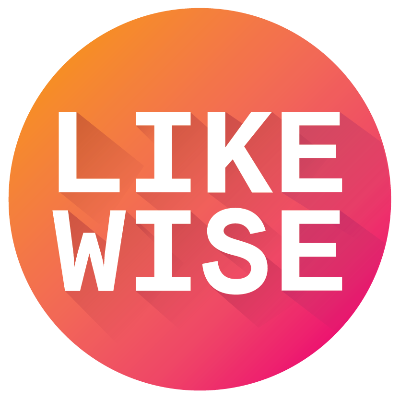 40 Books You Don't Want to Read 🎧
5 Books | by Likewise
Because you should be listening to them! The best audiobooks chosen by the Likewise community.
Born a Crime
Books
"One of the comedy world's fastest-rising stars tells his wild coming of age story during the twilight of apartheid in South Africa and the tumultuous days of freedom that followed. Noah provides something deeper than traditional memorists: powerfully funny observations about how farcical political and social systems play out in our lives. Trevor Noah is the host of The Daily Show with Trevor Noah, where he gleefully provides America with its nightly dose of serrated satire. He is a light-footed but cutting observer of the relentless absurdities of politics, nationalism and race--and in particular the craziness of his own young life, which he's lived at the intersections of culture and history. In his first book, Noah tells his coming of age story with his larger-than-life mother during the last gasps of apartheid-era South Africa and the turbulent years that followed. Noah was born illegal--the son of a white, Dutch father and a black Xhosa mother, who had to pretend to be his nanny or his father's servant in the brief moments when the family came together. His brilliantly eccentric mother loomed over his life--a comically zealous Christian (they went to church six days a week and three times on Sunday), a savvy hustler who kept food on their table during rough times, and an aggressively involved, if often seriously misguided, parent who set Noah on his bumpy path to stardom. The stories Noah tells are sometimes dark, occasionally bizarre, frequently tender, and always hilarious--whether he's subsisting on caterpillars during months of extreme poverty or making comically pitiful attempts at teenage romance in a color-obsessed world; whether's he's being thrown into jail as the hapless fall guy for a crime he didn't commit or being thrown by his mother from a speeding car driven by murderous gangsters."--
The Martian
Books
Six days ago, astronaut Mark Watney became one of the first people to walk on Mars. Now, he's sure he'll be the first person to die there. After a dust storm nearly kills him and forces his crew to evacuate while thinking him dead, Mark finds himself stranded and completely alone with no way to even signal Earth that he's alive—and even if he could get word out, his supplies would be gone long before a rescue could arrive. Chances are, though, he won't have time to starve to death. The damaged machinery, unforgiving environment, or plain-old "human error" are much more likely to kill him first. But Mark isn't ready to give up yet. Drawing on his ingenuity, his engineering skills—and a relentless, dogged refusal to quit—he steadfastly confronts one seemingly insurmountable obstacle after the next. Will his resourcefulness be enough to overcome the impossible odds against him?
Daisy Jones & The Six
Books
A gripping novel about the whirlwind rise of a world-famous 1970s rock group and their beautiful lead singer--and the secret reasons behind their dramatic break up. Daisy Jones is a beautiful, broken girl growing up in L.A. with rich parents who barely know she exists. . . . But when she sings in a crowded, smoky club, you can hear a pin drop. All she wants is to write her own songs, but the record studio has its own ideas. It's the early 1970s and free love and drugs are everywhere, and Daisy wants to experience it all. Billy Dunne and his brother have a band called The Six that won't be playing weddings for long. They are ambitious, hard-rocking, hard-partying. When they land a record deal, Billy's girlfriend follows them to the west coast and life begins. But she finds out she's pregnant on the eve of their first tour, and the pressure of fatherhood and incipient fame make Billy go a little crazy on the road. Daisy and Billy's paths cross when a manager realizes that the key to skyrocketing success is to put them together. But oil and water don't even begin to describe how they mix. . . . And what happens next will become the stuff of legend. Written in the style of an "as-told-to" rock autobiography, Daisy Jones & The Six is an unforgettable ride.
Sign up to the see the full list!
Check out the rest of the list with a free account
Already have an account? Sign in