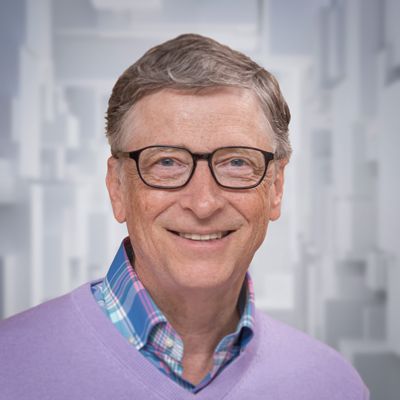 Books recommended by my friend Warren
4 Books | by Bill Gates
I'm constantly learning things from Warren. These are some of the best books he's recommended to me.
The Intelligent Investor, Rev. Ed
Books
The greatest investment advisor of the twentieth century, Benjamin Graham taught and inspired people worldwide. Graham's philosophy of "value investing"—which shields investors from substantial error and teaches them to develop long-term strategies—has made The Intelligent Investor the stock market bible ever since its original publication in 1949. Over the years, market developments have proven the wisdom of Graham's strategies. While preserving the integrity of Graham's original text, this revised edition includes updated commentary by noted financial journalist Jason Zweig, whose perspective incorporates the realities of today's market, draws parallels between Graham's examples and today's financial headlines, and gives readers a more thorough understanding of how to apply Graham's principles. Vital and indispensable, The Intelligent Investor is the most important book you will ever read on how to reach your financial goals.
My Years with General Motors
Books
My Years with General Motors became an instant bestseller when it was first published in 1963. It has since been used as a manual for managers, offering personal glimpses into the practice of the "discipline of management" by the man who perfected it. This is the story no other businessman could tell--a distillation of half a century of intimate leadership experience with a giant industry and an inside look at dramatic events and creative business management. Only a handful of business books have reached the status of a classic, having withstood the test of over fifty years' time. Even today, Bill Gates praises My Years with General Motors as the best book to read on business, and Business Week has named it the number one choice for its "bookshelf of indispensable reading."
The Smartest Guys in the Room
Books
An account of the rise and fall of Enron, written by award-winning Fortune investigative reporters, draws on a wide range of sources while revealing the contributions of lesser-known participants in the scandal. Reprint.
Business Adventures
Books
"Business Adventures remains the best business book I've ever read." —Bill Gates, The Wall Street Journal What do the $350 million Ford Motor Company disaster known as the Edsel, the fast and incredible rise of Xerox, and the unbelievable scandals at General Electric and Texas Gulf Sulphur have in common? Each is an example of how an iconic company was defined by a particular moment of fame or notoriety; these notable and fascinating accounts are as relevant today to understanding the intricacies of corporate life as they were when the events happened. Stories about Wall Street are infused with drama and adventure and reveal the machinations and volatile nature of the world of finance. Longtime New Yorker contributor John Brooks's insightful reportage is so full of personality and critical detail that whether he is looking at the astounding market crash of 1962, the collapse of a well-known brokerage firm, or the bold attempt by American bankers to save the British pound, one gets the sense that history repeats itself. Five additional stories on equally fascinating subjects round out this wonderful collection that will both entertain and inform readers . . . Business Adventures is truly financial journalism at its liveliest and best.