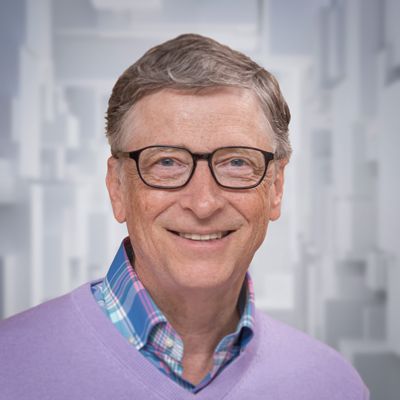 10 books that have shaped how I think about technology
5 Books | by Bill Gates
Whenever I want to understand something better, I pick up a book. Reading is my favorite way to learn about a new subject—whether it's global health, quantum computing, or world history. Here are 10 books that helped inform my choices for this year's list of 10 breakthrough technologies.
Life 3.0
Books
How will Artificial Intelligence affect crime, war, justice, jobs, society and our very sense of being human? The rise of AI has the potential to transform our future more than any other technology—and there's nobody better qualified or situated to explore that future than Max Tegmark, an MIT professor who's helped mainstream research on how to keep AI beneficial. How can we grow our prosperity through automation without leaving people lacking income or purpose? What career advice should we give today's kids? How can we make future AI systems more robust, so that they do what we want without crashing, malfunctioning or getting hacked? Should we fear an arms race in lethal autonomous weapons? Will machines eventually outsmart us at all tasks, replacing humans on the job market and perhaps altogether? Will AI help life flourish like never before or give us more power than we can handle? What sort of future do you want? This book empowers you to join what may be the most important conversation of our time. It doesn't shy away from the full range of viewpoints or from the most controversial issues—from superintelligence to meaning, consciousness and the ultimate physical limits on life in the cosmos.
I Contain Multitudes
Books
Joining the ranks of popular science classics like The Botany of Desire and The Selfish Gene, a groundbreaking, wondrously informative, and vastly entertaining examination of the most significant revolution in biology since Darwin—a "microbe's-eye view" of the world that reveals a marvelous, radically reconceived picture of life on earth. Every animal, whether human, squid, or wasp, is home to millions of bacteria and other microbes. Ed Yong, whose humor is as evident as his erudition, prompts us to look at ourselves and our animal companions in a new light—less as individuals and more as the interconnected, interdependent multitudes we assuredly are. The microbes in our bodies are part of our immune systems and protect us from disease. In the deep oceans, mysterious creatures without mouths or guts depend on microbes for all their energy. Bacteria provide squid with invisibility cloaks, help beetles to bring down forests, and allow worms to cause diseases that afflict millions of people. Many people think of microbes as germs to be eradicated, but those that live with us—the microbiome—build our bodies, protect our health, shape our identities, and grant us incredible abilities. In this astonishing book, Ed Yong takes us on a grand tour through our microbial partners, and introduces us to the scientists on the front lines of discovery. It will change both our view of nature and our sense of where we belong in it.
Should We Eat Meat?
Books
Meat eating is often a contentious subject, whether consideringthe technical, ethical, environmental, political, or health-relatedaspects of production and consumption. This book is a wide-ranging and interdisciplinary examinationand critique of meat consumption by humans, throughout theirevolution and around the world. Setting the scene with a chapter onmeat's role in human evolution and its growing influenceduring the development of agricultural practices, the book goes onto examine modern production systems, their efficiencies, outputs,and impacts. The major global trends of meat consumption aredescribed in order to find out what part its consumption plays inchanging modern diets in countries around the world. The heart ofthe book addresses the consequences of the "massive carnivory" ofwestern diets, looking at the inefficiencies of production and atthe huge impacts on land, water, and the atmosphere. Health impactsare also covered, both positive and negative. In conclusion, theauthor looks forward at his vision of "rational meateating", where environmental and health impacts are reduced,animals are treated more humanely, and alternative sources ofprotein make a higher contribution. Should We Eat Meat? is not an ideological tract for oragainst carnivorousness but rather a careful evaluation of meat'sroles in human diets and the environmental and health consequencesof its production and consumption. It will be of interest to a widereadership including professionals and academics in food andagricultural production, human health and nutrition, environmentalscience, and regulatory and policy making bodies around theworld.
The Emperor of All Maladies
Books
An assessment of cancer addresses both the courageous battles against the disease and the misperceptions and hubris that have compromised modern understandings, providing coverage of such topics as ancient-world surgeries and the development of present-day treatments. Reprint. Best-selling winner of the Pulitzer Prize. Includes reading-group guide.
Sign up to the see the full list!
Check out the rest of the list with a free account
Already have an account? Sign in