Action/crime/kungfuuuuuuu
The One
Movies
A sheriff's deputy fights an alternate universe version of himself who grows stronger with each alternate self he kills.
Unleashed
Movies
Raised as a slave, Danny is used to fighting for his survival. In fact, his "master," Bart, thinks of him as a pet and goes as far as leashing him with a collar so they can make money in fight clubs, where Danny is the main contender. When Bart's crew is in a car accident, Danny escapes and meets a blind, kindhearted piano tuner who takes him in and uses music to free the fighter's long-buried heart.
Drunken Master
Movies
A mischievous young man is sent to hone his martial arts skills with an older, alcoholic kung fu master.
Crouching Tiger, Hidden Dragon
Movies
Two warriors in pursuit of a stolen sword and a notorious fugitive are led to an impetuous, physically-skilled, teenage nobleman's daughter, who is at a crossroads in her life.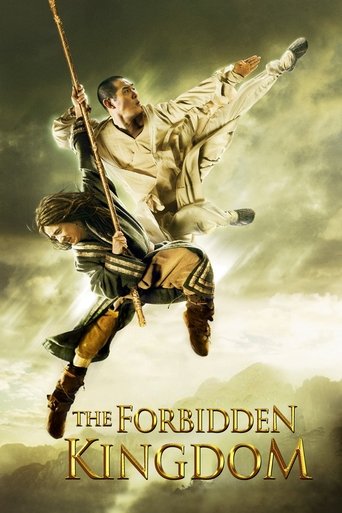 The Forbidden Kingdom
Movies
An American teenager who is obsessed with Hong Kong cinema and kung-fu classics makes an extraordinary discovery in a Chinatown pawnshop: the legendary stick weapon of the Chinese sage and warrior, the Monkey King. With the lost relic in hand, the teenager unexpectedly finds himself travelling back to ancient China to join a crew of warriors from martial arts lore on a dangerous quest to free the imprisoned Monkey King.