Crazy Rich Asians
Movies
An American-born Chinese economics professor accompanies her boyfriend to Singapore for his best friend's wedding, only to get thrust into the lives of Asia's rich and famous.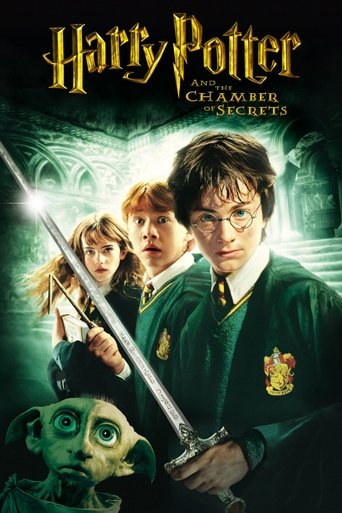 Harry Potter and the Chamber of Secrets
Movies
Cars fly, trees fight back, and a mysterious house-elf comes to warn Harry Potter at the start of his second year at Hogwarts. Adventure and danger await when bloody writing on a wall announces: The Chamber Of Secrets Has Been Opened. To save Hogwarts will require all of Harry, Ron and Hermione's magical abilities and courage.
Harry Potter and the Philosopher's Stone
Movies
Harry Potter has lived under the stairs at his aunt and uncle's house his whole life. But on his 11th birthday, he learns he's a powerful wizard -- with a place waiting for him at the Hogwarts School of Witchcraft and Wizardry. As he learns to harness his newfound powers with the help of the school's kindly headmaster, Harry uncovers the truth about his parents' deaths -- and about the villain who's to blame.
Harry Potter and the Goblet of Fire
Movies
Harry starts his fourth year at Hogwarts, competes in the treacherous Triwizard Tournament and faces the evil Lord Voldemort. Ron and Hermione help Harry manage the pressure – but Voldemort lurks, awaiting his chance to destroy Harry and all that he stands for.
Sign up to see the full list!
Sign up with Likewise to see the rest of this list + get more personalized content recommendations tailored to your interests.
Already have an account? Log in