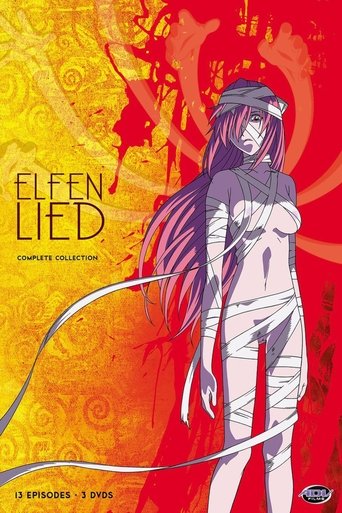 Elfen Lied
Animation, Sci-Fi & Fantasy
The Diclonius, a mutated homo sapien that is said to be selected by God and will eventually become the destruction of mankind, possesses two horns in their heads, and has a "sixth sense" which gives it telekinetic abilities. Due to this dangerous power, they have been captured and isolated in laboratories by the government. Lucy, a young and psychotic Diclonius, manages to break free of her confines and brutally murder most of the guards in the laboratory, only to get shot in the head as she makes her escape. She survives and manages to drift along to a beach, where two teenagers named Kouta and Yuka discovers her. Having lost her memories, she was named after the only thing that she can now say, "Nyuu," and the two allow her to stay at Kouta's home. However, it appears that the evil "Lucy" is not dead just yet...
頭文字D First Stage
Animation
Attack on Titan
Animation, Drama
Several hundred years ago, humans were nearly exterminated by Titans. Titans are typically several stories tall, seem to have no intelligence, devour human beings and, worst of all, seem to do it for the pleasure rather than as a food source. A small percentage of humanity survived by walling themselves in a city protected by extremely high walls, even taller than the biggest Titans. Flash forward to the present and the city has not seen a Titan in over 100 years. Teenage boy Eren and his foster sister Mikasa witness something horrific as the city walls are destroyed by a Colossal Titan that appears out of thin air. As the smaller Titans flood the city, the two kids watch in horror as their mother is eaten alive. Eren vows that he will murder every single Titan and take revenge for all of mankind.
Ergo Proxy
Animation, Action & Adventure
Ergo Proxy is a science fiction suspense anime television series, produced by Manglobe, which premiered across Japan on 25 February 2006 on the WOWOW satellite network. It is directed by Shukō Murase, with screenplay by Dai Satō et al.. Ergo Proxy has been described as a dark sciencefiction mystery with philosophical underpinnings. It features a combination of 2D digital cel animation, 3D computer modeling, and digital special effects.
Ghost in the Shell: Stand Alone Complex
Animation, Sci-Fi & Fantasy
In the future when technological enhancements and robotics are a way of life, Major Motoko Kusanagi and Section 9 take care of the jobs that are too difficult for the police. Section 9 employs hackers, sharpshooters, detectives and cyborgs all in an effort to thwart cyber criminals and their plans to attack the innocent.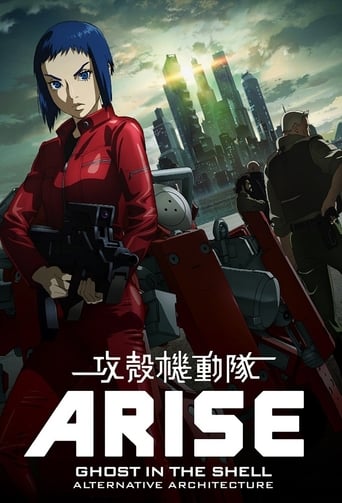 Ghost in the Shell: Arise - Alternative Architecture
Animation, Crime
The story follows Motoko Kusanagi, a highly skilled member of the military, whom upon meeting Daisuke Aramaki, a current chief of the Public Security Section 9, in less than desirable conditions struggles to clear her name whilst forming her own independent team with the highest priority under the sponsorship and guidance of the chief Aramaki himself. Ghost in the Shell: Arise is a re-imagining of Masamune Shirow's Ghost in the Shell.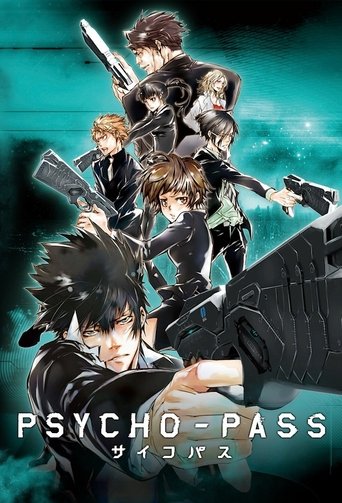 Psycho-Pass
Sci-Fi & Fantasy, Animation
Psycho-Pass is a Japanese anime television series that takes place in the future where it is possible to instantaneously measure a person's mental state, personality, and the probability that a person will commit crimes with a device installed on each citizen's body called the Psycho-Pass. It follows members of Unit One of the Public Safety Bureau's Criminal Investigation Division and the crimes they investigate.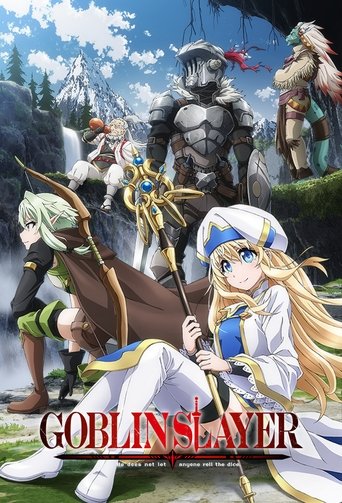 Goblin Slayer
Animation, Action & Adventure
A young priestess has formed her first adventuring party, but almost immediately they find themselves in distress. It's the Goblin Slayer who comes to their rescue—a man who's dedicated his life to the extermination of all goblins, by any means necessary. And when rumors of his feats begin to circulate, there's no telling who might come calling next...
Cowboy Bebop
Action & Adventure, Animation
Cowboy Bebop is a 1998 Japanese anime series developed by Sunrise. It featured a production team led by director Shinichirō Watanabe, screenwriter Keiko Nobumoto, character designer Toshihiro Kawamoto, mechanical designer Kimitoshi Yamane, and composer Yoko Kanno. The twenty-six episodes of the series are set in the year 2071. It follows the adventures, misadventures and tragedies of a bounty hunter crew travelling on the Bebop, their starship. Cowboy Bebop explores philosophical concepts including existentialism, existential ennui, loneliness, and the past's influence. The series premiered in Japan on TV Tokyo from April 3 until June 26, 1998, broadcasting only twelve episodes and a special due to its controversial adult-themed content. The entire twenty-six episodes of the series were later broadcast on WOWOW from October 24 until April 24, 1999. The anime was adapted into two manga series which were serialized in Kadokawa Shoten's Asuka Fantasy DX. A film was later released to theaters worldwide. Cowboy Bebop became a critical and commercial success both in Japanese and international markets (most notably in the United States), garnered several major anime and science fiction awards upon its release, and received universal praise for its style, characters, story, voice acting, animation, and soundtrack. In the years since its release, critics and reviewers, from the United States in particular, have hailed Cowboy Bebop as a masterpiece and frequently cite it as one of the greatest anime titles of all time. Credited with helping to introduce anime to a new wave of Western viewers in the early 2000s, Cowboy Bebop has also been labelled a gateway series for the medium as a whole.
Samurai Champloo
Action & Adventure, Animation
Mugen is a ferocious, animalistic warrior with a fighting style inspired by break-dancing. Jin is a ronin samurai who wanders the countryside alone. They may not be friends, but their paths continually cross. And when ditzy waitress Fuu gets them out of hot water with the local magistrate, they agree to join her search for the "samurai who smells of sunflowers."
Outlaw Star
Sci-Fi & Fantasy, Animation
Outlaw Star follows the outlaw Gene Starwind and his eleven year-old business associate, Jim Hawking. Together they run a small jack-of-all-trades business on the backwater planet Sentinel III. After the two take a job as bodyguards for a mysterious outlaw, they find themselves the owners of the XGP15A-II, a highly advanced prototype spacecraft, and the caretakers of a bio-android named Melfina, The series follows the exploits of the slowly growing ragtag crew.
BTOOOM!
Action & Adventure, Animation
Btooom!, stylized as BTOOOM!, is a Japanese manga series written by Jun'ya Inoue and serialized in Weekly Comic Bunch and later in Monthly Comic Bunch. An anime adaptation by Madhouse aired in Japan on Tokyo MX and was streamed with English subtitles by Crunchyroll from October 4 to December 20, 2012. It has been licensed in North America by Sentai Filmworks.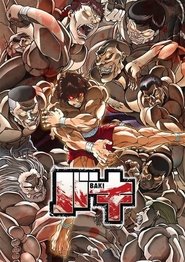 Baki
Animation, Action & Adventure
The protagonist, Baki Hanma, trains with an intense focus to become strong enough to surpass his father, Yujiro Hanma, the strongest fighter in the world. Five of the world's most violent and brutal death row inmates are gathering to face Baki. Their objective is to taste defeat -- their unmatched strength and skill have led them to grow bored of life itself, and they now seek out Baki in the hopes that he can overwhelm and utterly crush them. In this crisis, other underground martial art warriors gather to fight by Baki's side: Kaoru Hanayama, Gouki Shibukawa, Retsu Kaioh, and Doppo Orochi. An epic showdown between violent death row inmates and Baki and his friends begins.
Berserk
Action & Adventure, Animation
Spurred by the flame raging in his heart, the Black Swordsman Guts continues his seemingly endless quest for revenge. Standing in his path are heinous outlaws, delusional evil spirits, and a devout child of god. Even as it chips away at his life, Guts continues to fight his enemies, who wield repulsive and inhumane power, with nary but his body and sword—his strength as a human.
Mob Psycho 100
Action & Adventure, Animation
Shigeo Kageyama, a.k.a. "Mob," is a boy who has trouble expressing himself, but who happens to be a powerful esper. Mob is determined to live a normal life and keeps his ESP suppressed, but when his emotions surge to a level of 100%, something terrible happens to him! As he's surrounded by false espers, evil spirits, and mysterious organizations, what will Mob think? What choices will he make?
One-Punch Man
Animation, Comedy
Saitama is a hero who only became a hero for fun. After three years of "special" training, though, he's become so strong that he's practically invincible. In fact, he's too strong—even his mightiest opponents are taken out with a single punch, and it turns out that being devastatingly powerful is actually kind of a bore. With his passion for being a hero lost along with his hair, yet still faced with new enemies every day, how much longer can he keep it going?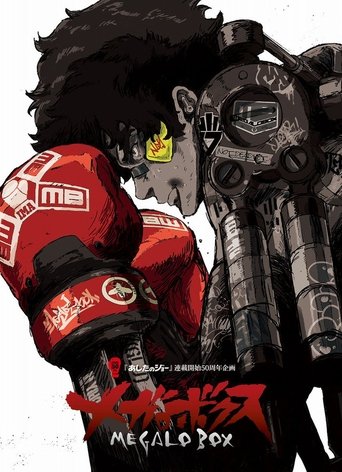 MEGALOBOX
Animation, Action & Adventure
A desolate land stretches out from the city of poverty. A motorcycle speeds recklessly, blowing clouds of sand and dust. The rider is the protagonist of this story – he has neither a name nor a past. All he has is his ring name, "Junk Dog" and a technique for rigging MEGALOBOX matches with his pal Gansaku Nanbu, which they use to support their hand-to-mouth lives. JD is bored, resigned, and unfulfilled. Yuri has been the reigning champion of MEGALOBOX for the past few years. He has the skills and presence of a true champion. This is a story of JD and his rival, Yuri.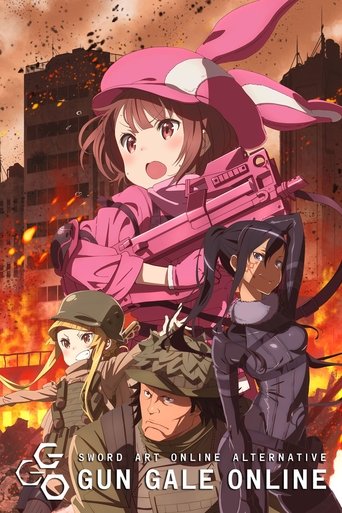 Sword Art Online Alternative: Gun Gale Online
Animation, Action & Adventure
Karen Kohiruimaki always felt out of place in the real world. Due to her extreme height, she found it hard to make friends with other girls her age. Everything changes when she's introduced to VR and Gun Gale Online. In GGO, Karen is free to play the cute, chibi avatar of her dreams! Can Karen find friendship in this bullet-ridden MMO...?
Marcus said: This was so good.
JoJo's Bizarre Adventure
Animation
Beginning its tale in 19th century England, young aristocrat Jonathan Joestar finds himself locked in bitter rivalry with Dio Brando, a low-born boy who Jonathan's father took under his wing after the death of Dio's father. Discontent with his station in life, Dio's fathomless drive to reign over all eventually leads him to seek the supernatural powers of an ancient Aztec stone mask in the Joestars' possession – an artifact that will forever change the destiny of Dio and Jonathan for generations to come. Fifty years later, in 1938 New York City, Jonathan's grandson Joseph Joestar must take up his grandfather's mission and master the abilities necessary to destroy the stone mask and its immensely powerful creators, the Pillar men, who threaten humanity's very existence.
JoJo's Bizarre Adventure
Animation
Based on the long-running manga by Hirohiko Araki, the first OVA series follows Josef Joestar and his 17-year-old grandson Jotaro as they attempt to finish the family blood feud against the immortal vampire Dio. Josef and Jotaro have gathered several mystical warriors each with powers representing one card from The Stand (a variation of Tarot cards), with Jotaro having powers over the strongest Stand - the Star Platinum. Dio himself has gathered Stand warriors and together they face off for the sake of Jotaro's mother Holly and domination of the world.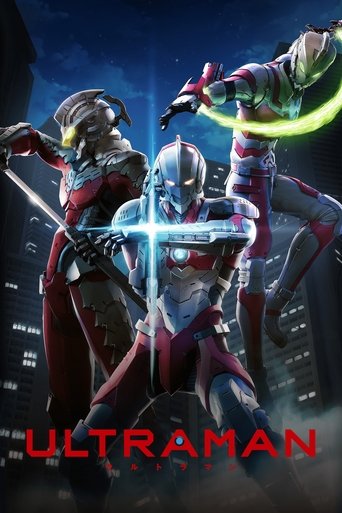 ULTRAMAN
Animation, Action & Adventure
Decades ago, a hero from the stars left this world in peace. Now, the son of Ultraman must rise to protect the Earth from a new alien threat.
Marcus said: Shaping out pretty well so far!
Kaiji
Drama, Animation
Tobaku Mokushiroku Kaiji, also known as Ultimate Survivor Kaiji, is a Japanese manga series about the art of gambling, written by Nobuyuki Fukumoto. It is published by Kodansha in Young Magazine. The first part of the manga, was adapted as a 26-episode anime television series called Gyakkyō Burai Kaiji: Ultimate Survivor, which began airing October 2007. A live-action 'Kaiji' movie was released October 10, 2009 in Japan with Tatsuya Fujiwara playing the role of Kaiji. Tobaku Mokushiroku Kaiji is considered Fukumoto's most famous work, and is well known in both Japan and Korea. In 1998, it was the winner of the Kodansha Manga Award in the General category. A second anime television series based on the second arc of the manga, entitled Gyakkyō Burai Kaiji: Hakairoku-hen premiered April 5, 2011 and ran until September 27, 2011.
Marcus said: excellent anime about strategy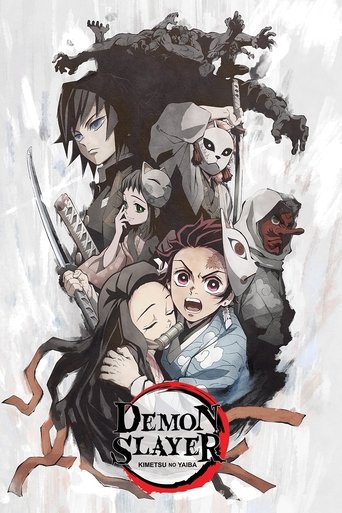 Demon Slayer: Kimetsu no Yaiba
Animation
It is the Taisho Period in Japan. Tanjiro, a kindhearted boy who sells charcoal for a living, finds his family slaughtered by a demon. To make matters worse, his younger sister Nezuko, the sole survivor, has been transformed into a demon herself. Though devastated by this grim reality, Tanjiro resolves to become a "demon slayer" so that he can turn his sister back into a human, and kill the demon that massacred his family.
Marcus said: Just started it, but so far it's interesting.