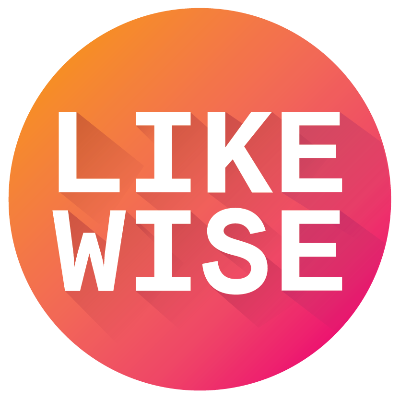 Barack Obama's Summer Reading List
5 Books | by Likewise
Obama recently revealed his reading list on his Instagram account. See what our 44th POTUS loved this summer!
Beloved
Books
Staring unflinchingly into the abyss of slavery, this spellbinding New York Times bestseller transforms history into a story as powerful as Exodus and as intimate as a lullaby. Sethe, its protagonist, was born a slave and escaped to Ohio, but eighteen years later she is still not free. She has too many memories of Sweet Home, the beautiful farm where so many hideous things happened. And Sethe's new home is haunted by the ghost of her baby, who died nameless and whose tombstone is engraved with a single word: Beloved. Filled with bitter poetry and suspense as taut as a rope, Beloved is a towering achievement."You can't go wrong by reading or re-reading the collected works of Toni Morrison. Beloved, Song of Solomon, The Bluest Eye, Sula, everything else — they're transcendent, all of them. You'll be glad you read them."--Barack Obama
Wolf Hall
Books
In the ruthless arena of King Henry VIII's court, only one man dares to gamble his life to win the king's favor and ascend to the heights of political powerEngland in the 1520s is a heartbeat from disaster. If the king dies without a male heir, the country could be destroyed by civil war. Henry VIII wants to annul his marriage of twenty years, and marry Anne Boleyn. The pope and most of Europe opposes him. The quest for the king's freedom destroys his adviser, the brilliant Cardinal Wolsey, and leaves a power vacuum. Into this impasse steps Thomas Cromwell. Cromwell is a wholly original man, a charmer and a bully, both idealist and opportunist, astute in reading people and a demon of energy: he is also a consummate politician, hardened by his personal losses, implacable in his ambition. But Henry is volatile: one day tender, one day murderous. Cromwell helps him break the opposition, but what will be the price of his triumph? In inimitable style, Hilary Mantel presents a picture of a half-made society on the cusp of change, where individuals fight or embrace their fate with passion and courage. With a vast array of characters, overflowing with incident, the novel re-creates an era when the personal and political are separated by a hairbreadth, where success brings unlimited power but a single failure means death.
Exhalation
Books
ONE OF THE NEW YORK TIMES 10 BEST BOOKS OF THE YEARA NATIONAL BESTSELLERONE OF THE BEST BOOKS OF THE YEAR:THE WASHINGTON POST • TIME MAGAZINE • NPR • ESQUIRE • VOX • THE A.V. CLUB • THE GUARDIAN • FINANCIAL TIMES • THE DALLAS MORNING NEWS "Exhalation by Ted Chiang is a collection of short stories that will make you think, grapple with big questions, and feel more human. The best kind of science fiction." —Barack Obama, via Facebook"THE UNIVERSE BEGAN AS AN ENORMOUS BREATH BEING HELD."In these nine stunningly original, provocative, and poignant stories, Ted Chiang tackles some of humanity's oldest questions along with new quandaries only he could imagine. In "The Merchant and the Alchemist's Gate," a portal through time forces a fabric seller in ancient Baghdad to grapple with past mistakes and second chances. In "Exhalation," an alien scientist makes a shocking discovery with ramifications that are literally universal. In "Anxiety Is the Dizziness of Freedom," the ability to glimpse into alternate universes necessitates a radically new examination of the concepts of choice and free will. Including stories being published for the first time as well as some of his rare and classic uncollected work, Exhalation is Ted Chiang at his best: profound, sympathetic—revelatory.
Men Without Women
Books
"Haruki Murakami's Men Without Women examines what happens to characters without important women in their lives; it'll move you and confuse you and sometimes leave you with more questions than answers." —Barack ObamaAcross seven tales, Haruki Murakami brings his powers of observation to bear on the lives of men who, in their own ways, find themselves alone. Here are lovesick doctors, students, ex-boyfriends, actors, bartenders, and even Kafka's Gregor Samsa, brought together to tell stories that speak to us all. In Men Without Women Murakami has crafted another contemporary classic, marked by the same wry humor and pathos that have defined his entire body of work.
Sign up to see the full list!
Sign up with Likewise to see the rest of this list + get more personalized content recommendations tailored to your interests.
Already have an account? Log in