Friends
Shows
Friends is an American sitcom revolving around a group of friends in the New York City borough of Manhattan. Episodes typically depict the friends' comedic and romantic adventures and career issues, such as Joey auditioning for roles or Rachel seeking jobs in the fashion industry. The six characters each have many dates and serious relationships, such as Monica with Richard Burke and Ross with Emily Waltham. Other frequently recurring characters include Ross and Monica's parents in Long Island, Ross's ex-wife and their son, Central Perk barista Gunther, Chandler's ex-girlfriend Janice, and Phoebe's twin sister Ursula.
Hey Arnold!
Shows
The daily life of Arnold--a fourth-grader with a wild imagination, street smarts and a head shaped like a football.
All That
Shows
All That is an American live-action, sketch comedy-variety show that aired on the Nickelodeon cable television network featuring short comedic sketches and weekly musical guests. The theme song for All That was performed by TLC featuring Aileen Quinn. Early episodes were taped at the closed Nickelodeon Studios at Universal Orlando, but then moved to Hollywood at the Nickelodeon On Sunset theater, where shows like The Amanda Show, Kenan & Kel, and Drake & Josh were also filmed. All That first aired on April 16, 1994, as a "sneak peek" and debuted as a regular series on December 24, 1994. It was also broadcast internationally, in countries such as the United Kingdom, Ireland, Australia, India, Japan, Malaysia, Spain and Canada. All That lasted ten seasons before it was canceled in 2005. The final episode aired on October 22, 2005 on the Nickelodeon network. The show started out in the SNICK block until 2004, when the network converted the SNICK time-slot into a second night for TEENick. In fact, the second era castmembers would host SNICK as the "On Air Dare" would be played between shows during commercial breaks.
Boy Meets World
Shows
Boy Meets World is an American television sitcom that chronicles the coming of age events and everyday life-lessons of Cory Matthews, a Philadelphian who grows up from a young boy to a married man. The show aired for seven seasons from 1993 to 2000 on ABC, part of the network's TGIF lineup. The entire series has been released on DVD, as well as on iTunes.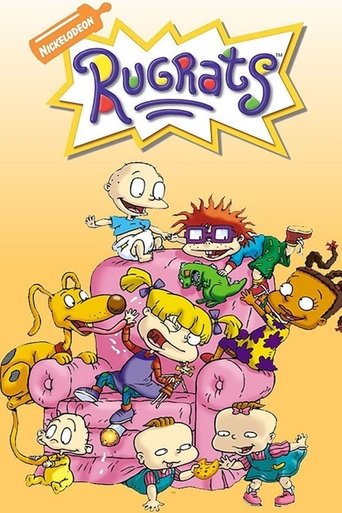 Rugrats
Shows
Rugrats is an American animated television series created by Arlene Klasky, Gábor Csupó, and Paul Germain for Nickelodeon. The show focuses on a group of toddlers, most prominently Tommy, Chuckie, Phil, Lil, and Angelica, and their day-to-day lives, usually involving common life experiences that become adventures in the babies' imaginations. Adults in the series are almost always unaware of what the children are up to; however, this only provides more room for the babies to explore and discover their surroundings. The series premiered on August 11, 1991, as the second Nicktoon after Doug and preceding The Ren & Stimpy Show. Production initially halted in 1993 after 65 episodes, with the last one airing on May 22, 1994. From 1995 to 1996, the only new episodes broadcast were "A Rugrats Passover" and "A Rugrats Chanukah", two heavily Jewish-themed episodes that both received much critical praise. New Rugrats episodes began airing regularly again in 1997, and The Rugrats Movie, which introduced the character of Tommy's younger brother Dil, was released in November 1998. A sequel titled Rugrats in Paris: The Movie came about in 2000, and the infant character Kimi and her mother Kira were added to the series' cast. Rugrats Go Wild, a crossover film with fellow Nicktoon The Wild Thornberrys, was released in 2003 to mixed reviews. The final episode aired on June 8, 2004, bringing the series to a total of 172 episodes and 9 seasons.