Parasite
Movies
An abandoned oil rig in the middle of the North Sea. Dr. Christine Hansen is charged with the task of testing an experimental cleaning fluid which could revolutionize the oil industry. Hired to carry out the tests is Jacob Rasmussen and his rough and ready crew of deconstruction engineers. But within hours one of them is missing under suspicious circumstances. Things go from bad to worse when environmental activist Mickey Hennessey and his hard-bitten associates seize control of the rig, taking everybody on board hostage. But very soon oil workers and environmentalists will be compelled to join forces in an evolutionary battle for survival. For a savage new life-form has made its home on the rig. And it is hungry.
RBG
Movies
Justice Ruth Bader Ginsburg now 84, and still inspired by the lawyers who defended free speech during the Red Scare, Ginsburg refuses to relinquish her passionate duty, steadily fighting for equal rights for all citizens under the law. Through intimate interviews and unprecedented access to Ginsburg's life outside the court, RBG tells the electric story of Ginsburg's consuming love affairs with both the Constitution and her beloved husband Marty—and of a life's work that led her to become an icon of justice in the highest court in the land.
A Quiet Place
Movies
A family is forced to live in silence while hiding from creatures that hunt by sound.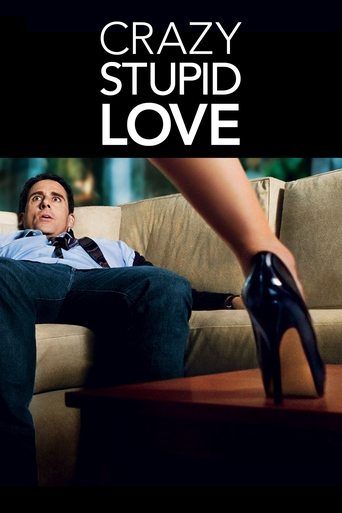 Crazy, Stupid, Love.
Movies
Cal Weaver is living the American dream. He has a good job, a beautiful house, great children and a beautiful wife, named Emily. Cal's seemingly perfect life unravels, however, when he learns that Emily has been unfaithful and wants a divorce. Over 40 and suddenly single, Cal is adrift in the fickle world of dating. Enter, Jacob Palmer, a self-styled player who takes Cal under his wing and teaches him how to be a hit with the ladies.
Sign up to see the full list!
Sign up with Likewise to see the rest of this list + get more personalized content recommendations tailored to your interests.
Already have an account? Log in