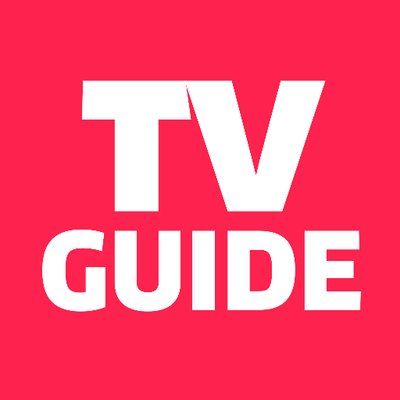 Best TV Series of All Time
The Sopranos
Drama
Also Recommended By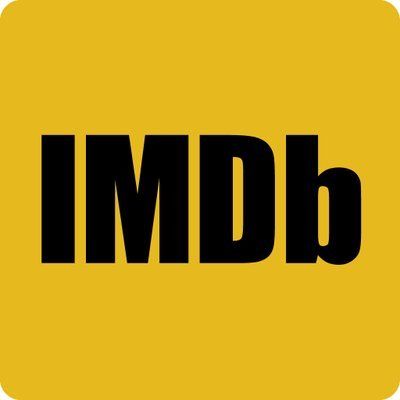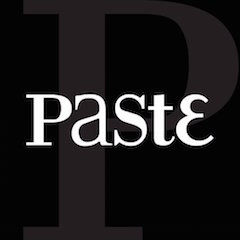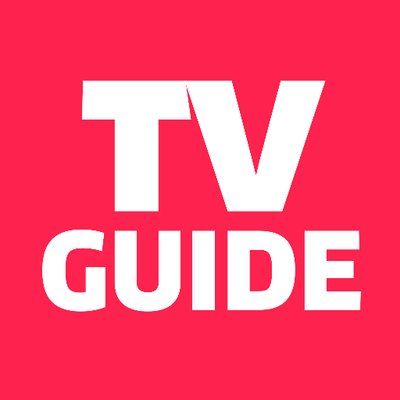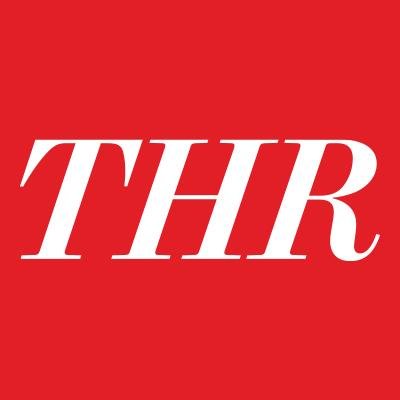 The Sopranos is an American television drama created by David Chase. The series revolves around the New Jersey-based Italian-American mobster Tony Soprano and the difficulties he faces as he tries to balance the conflicting requirements of his home life and the criminal organization he heads. Those difficulties are often highlighted through his ongoing professional relationship with psychiatrist Jennifer Melfi. The show features Tony's family members and Mafia associates in prominent roles and story arcs, most notably his wife Carmela and his cousin and protégé Christopher Moltisanti.
Seinfeld
Comedy
Also Recommended By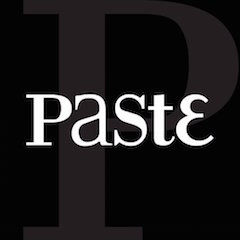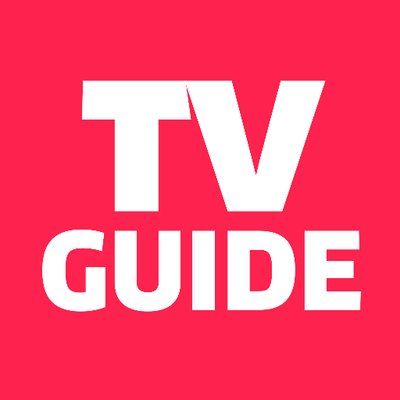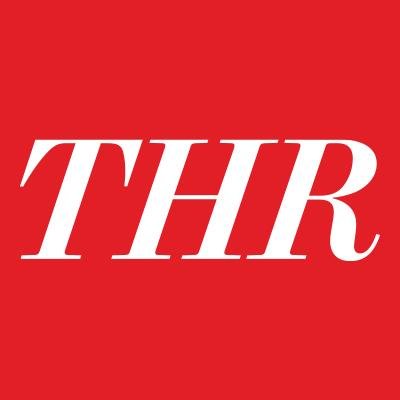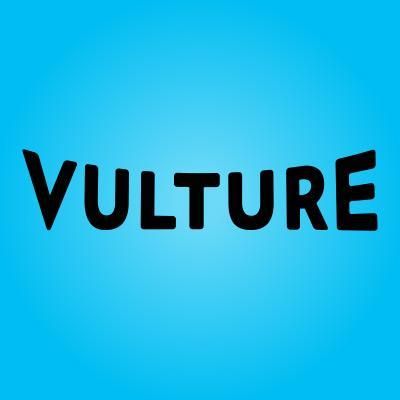 Seinfeld is an American television sitcom that originally aired on NBC from July 5, 1989, to May 14, 1998. It lasted nine seasons, and is now in syndication. It was created by Larry David and Jerry Seinfeld, the latter starring as a fictionalized version of himself. Set predominantly in an apartment block in Manhattan's Upper West Side in New York City, the show features a handful of Jerry's friends and acquaintances, particularly best friend George Costanza, former girlfriend Elaine Benes, and neighbor across the hall Cosmo Kramer.
I Love Lucy
Comedy
Also Recommended By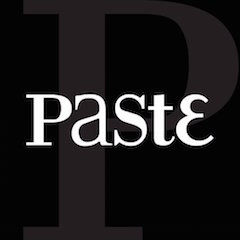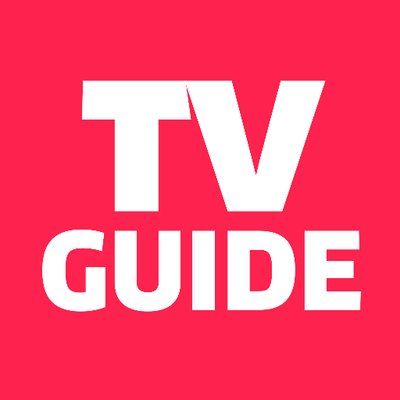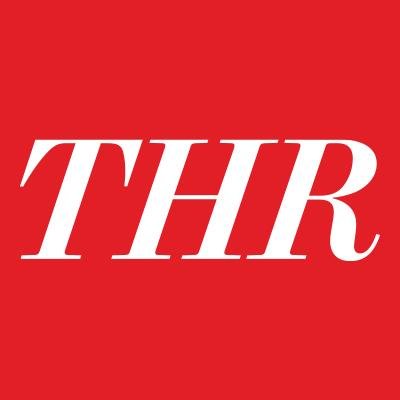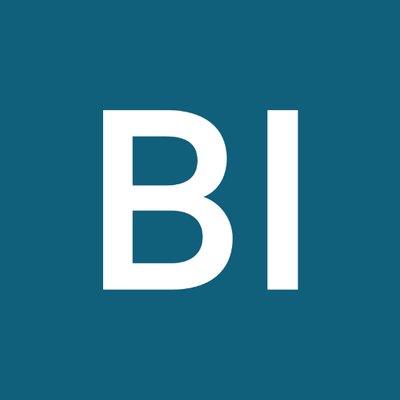 I Love Lucy is an American television sitcom starring Lucille Ball, Desi Arnaz, Vivian Vance, and William Frawley. The black-and-white series originally ran from October 15, 1951, to May 6, 1957, on the Columbia Broadcasting System. After the series ended in 1957, however, a modified version continued for three more seasons with 13 one-hour specials, running from 1957 to 1960, known first as The Lucille Ball-Desi Arnaz Show and later in reruns as The Lucy–Desi Comedy Hour. I Love Lucy was the most watched show in the United States in four of its six seasons, and was the first to end its run at the top of the Nielsen ratings. I Love Lucy is still syndicated in dozens of languages across the world. The show was the first scripted television program to be shot on 35 mm film in front of a studio audience, and won five Emmy Awards and received numerous nominations. In 2002, it ranked second on TV Guide's list of television's greatest shows, behind Seinfeld and ahead of The Honeymooners. In 2007, it was listed as one of Time magazine's "100 Best TV Shows of All-TIME." I Love Lucy remains popular, with an American audience of 40 million each year.
All in the Family
Comedy
Also Recommended By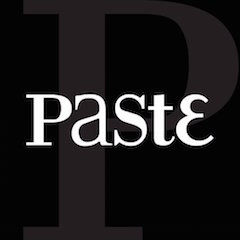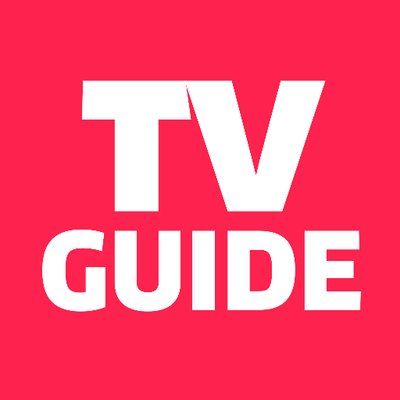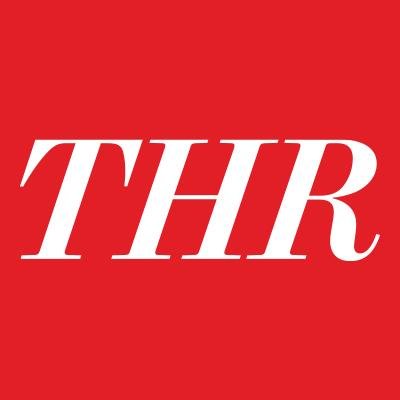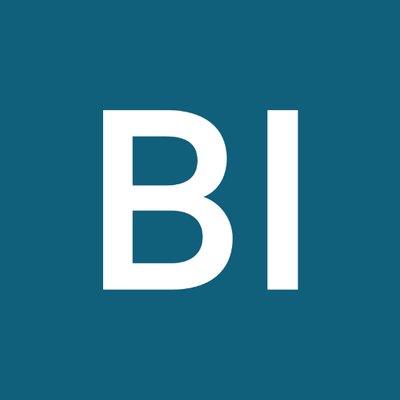 Archie Bunker, a working class bigot, constantly squabbles with his family over the important issues of the day.
The Wire
Drama, Crime
Also Recommended By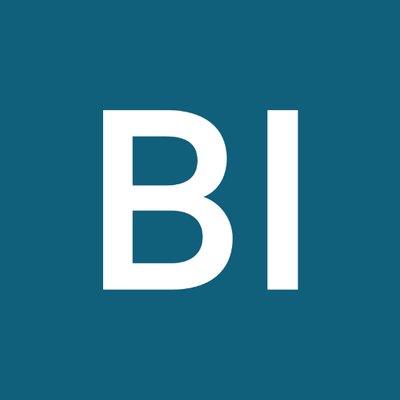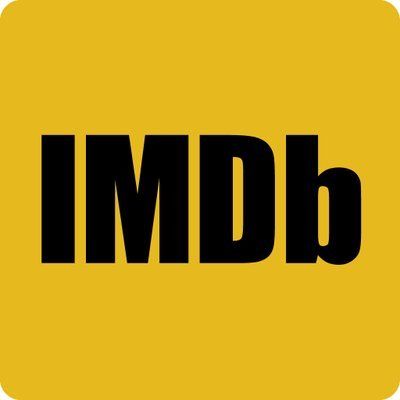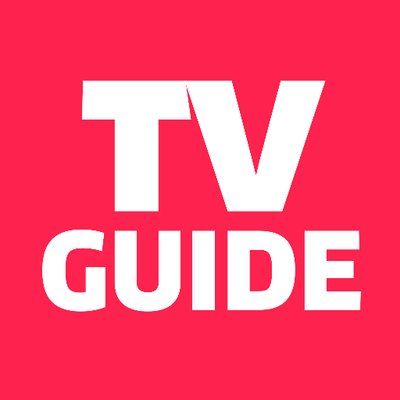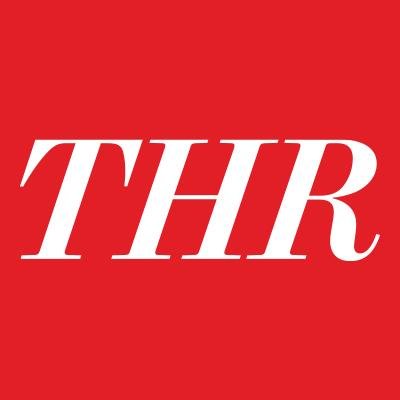 Told from the points of view of both the Baltimore homicide and narcotics detectives and their targets, the series captures a universe in which the national war on drugs has become a permanent, self-sustaining bureaucracy, and distinctions between good and evil are routinely obliterated.
The Mary Tyler Moore Show
Comedy
Also Recommended By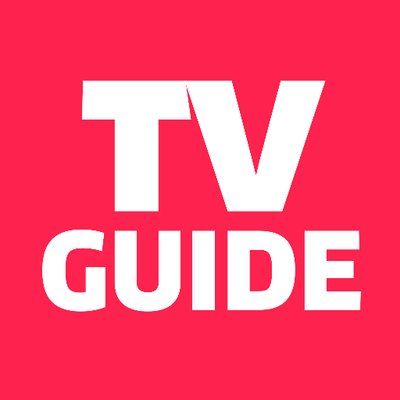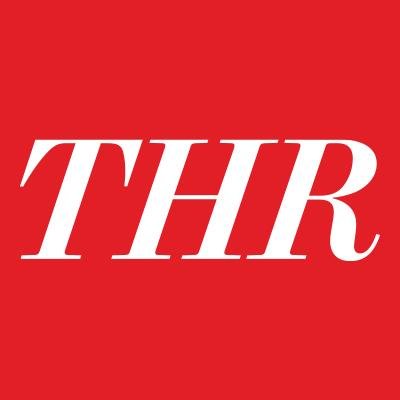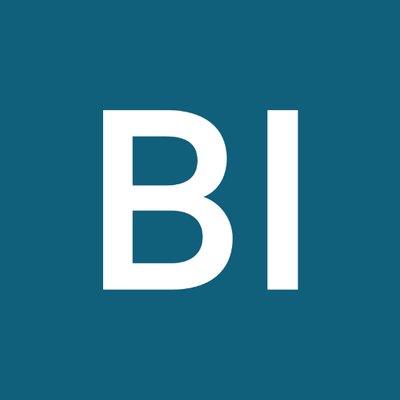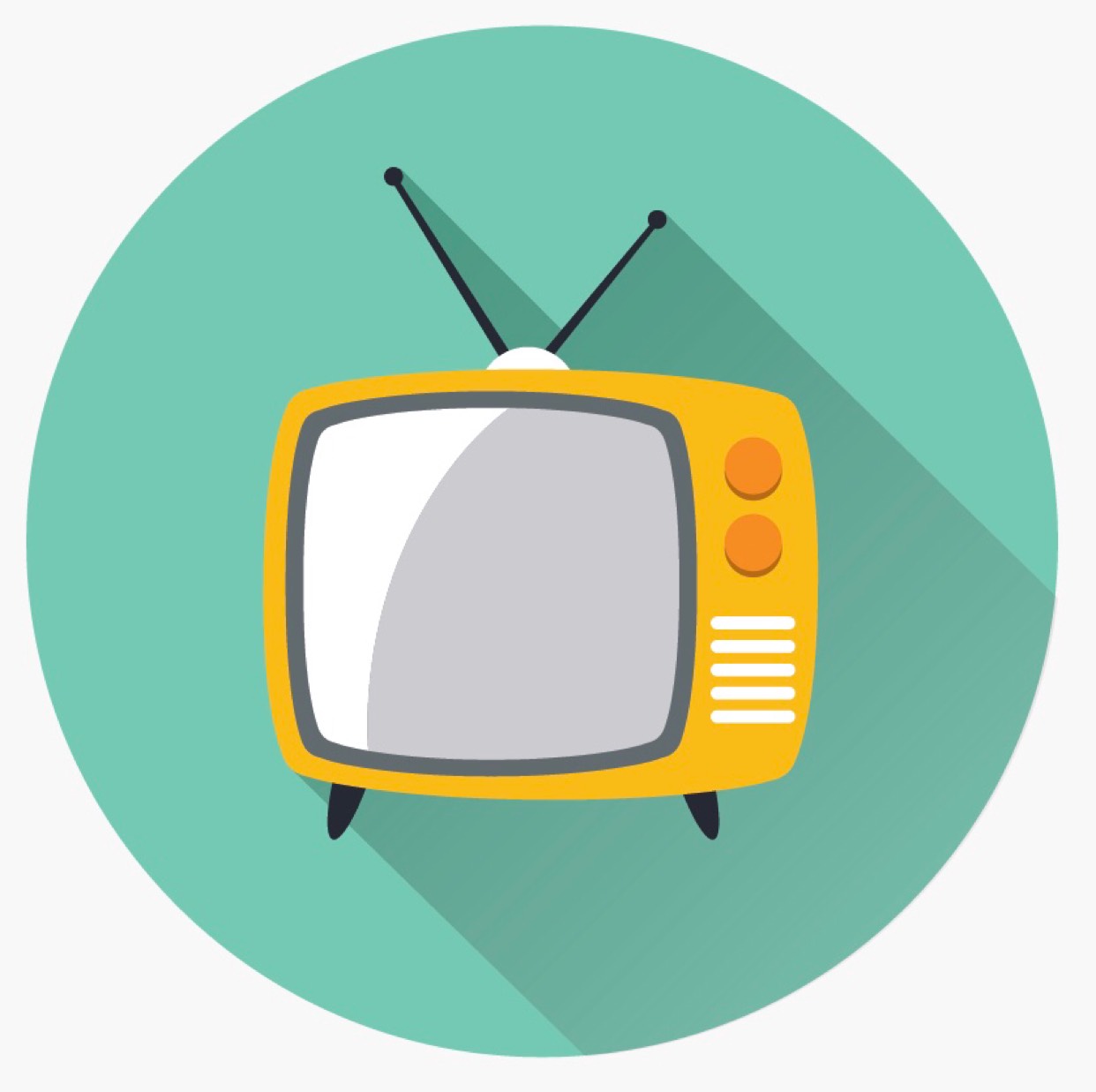 The Mary Tyler Moore Show is an American television sitcom created by James L. Brooks and Allan Burns that aired on CBS from 1970 to 1977. The program was a television breakthrough, with the first never-married, independent career woman as the central character: "As Mary Richards, a single woman in her thirties, Moore presented a character different from other single TV women of the time. She was not widowed or divorced or seeking a man to support her." It has also been cited as "one of the most acclaimed television programs ever produced" in US television history. It received high praise from critics, including Emmy Awards for Outstanding Comedy Series three years in a row, and continued to be honored long after the final episode aired.
M*A*S*H
War & Politics, Drama
Also Recommended By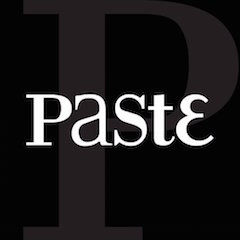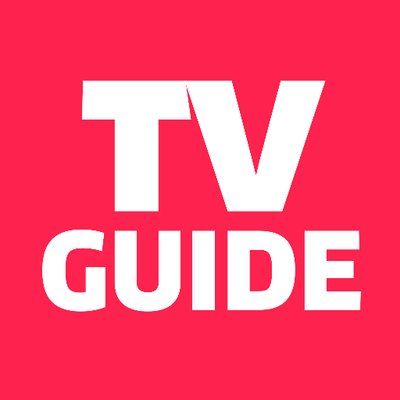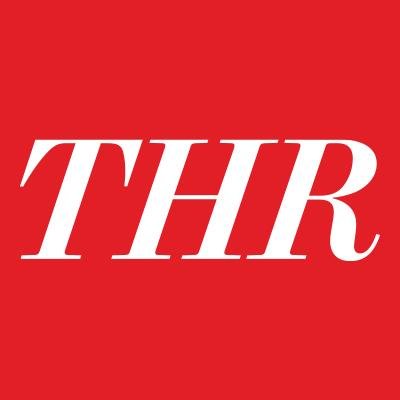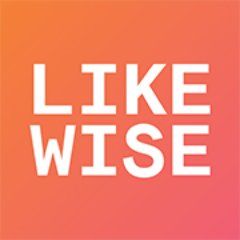 The 4077th Mobile Army Surgical Hospital is stuck in the middle of the Korean war. With little help from the circumstances they find themselves in, they are forced to make their own fun. Fond of practical jokes and revenge, the doctors, nurses, administrators, and soldiers often find ways of making wartime life bearable.
Breaking Bad
Drama
Also Recommended By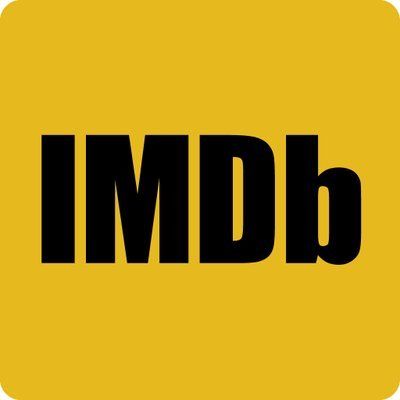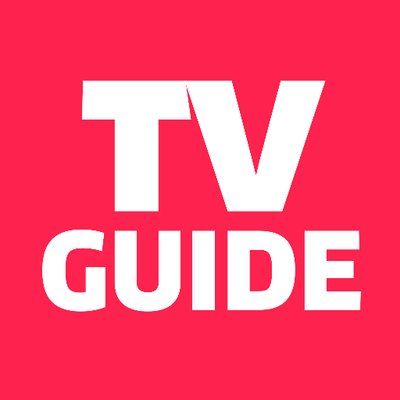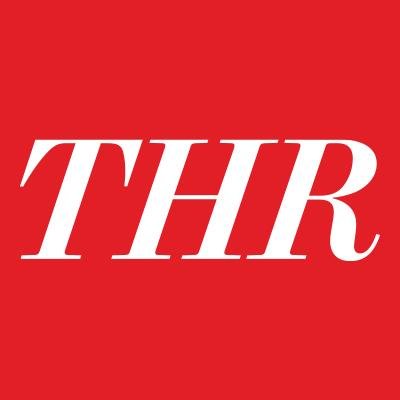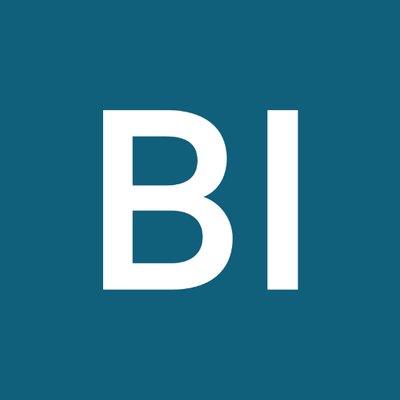 Breaking Bad is an American crime drama television series created and produced by Vince Gilligan. Set and produced in Albuquerque, New Mexico, Breaking Bad is the story of Walter White, a struggling high school chemistry teacher who is diagnosed with inoperable lung cancer at the beginning of the series. He turns to a life of crime, producing and selling methamphetamine, in order to secure his family's financial future before he dies, teaming with his former student, Jesse Pinkman. Heavily serialized, the series is known for positioning its characters in seemingly inextricable corners and has been labeled a contemporary western by its creator.
The Simpsons
Animation, Comedy
Also Recommended By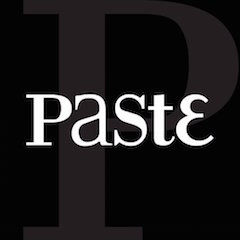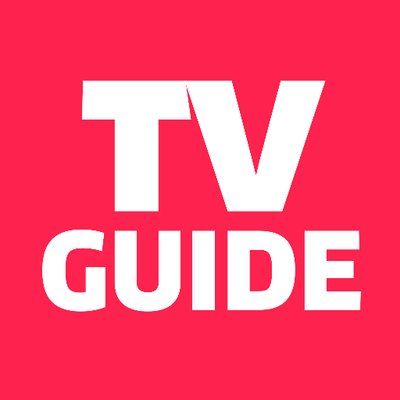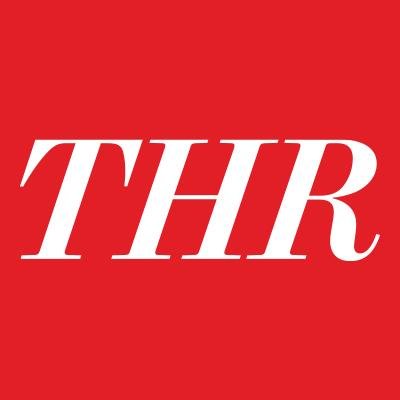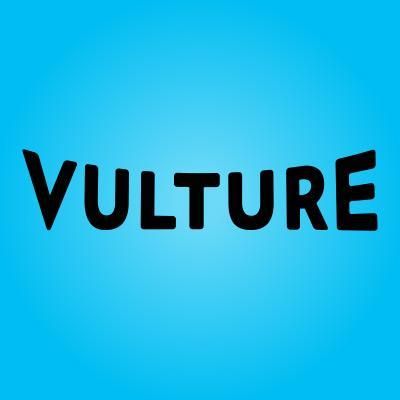 Set in Springfield, the average American town, the show focuses on the antics and everyday adventures of the Simpson family; Homer, Marge, Bart, Lisa and Maggie, as well as a virtual cast of thousands. Since the beginning, the series has been a pop culture icon, attracting hundreds of celebrities to guest star. The show has also made name for itself in its fearless satirical take on politics, media and American life in general.
Star Trek
Drama, Sci-Fi & Fantasy
Also Recommended By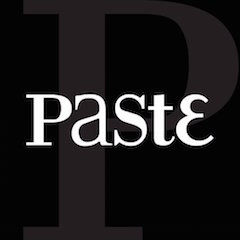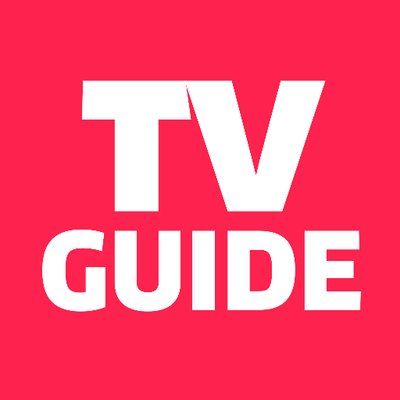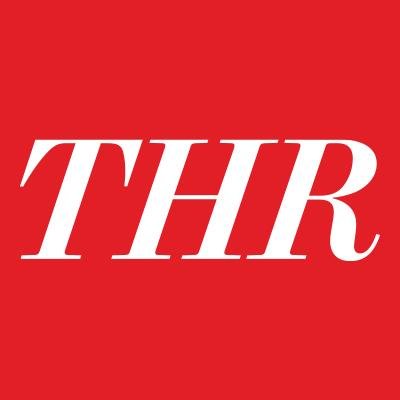 Space. The Final Frontier. The U.S.S. Enterprise embarks on a five year mission to explore the galaxy. The Enterprise is under the command of Captain James T. Kirk with First Officer Mr. Spock, from the planet Vulcan. With a determined crew, the Enterprise encounters Klingons, Romulans, time paradoxes, tribbles and genetic supermen lead by Khan Noonian Singh. Their mission is to explore strange new worlds, to seek new life and new civilizations, and to boldly go where no man has gone before.
The Honeymooners
Comedy
Also Recommended By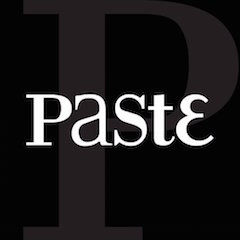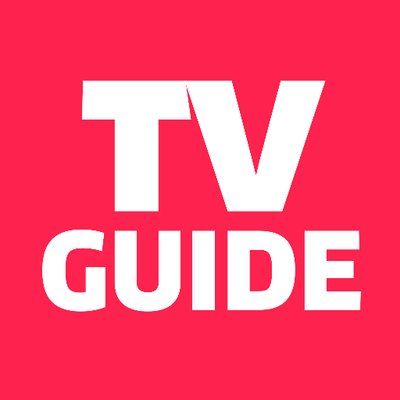 A bus driver and his sewer worker friend struggle to strike it rich while their wives look on with weary patience. One of the most influential situation comedy television series in American history.
Law & Order
Drama
Also Recommended By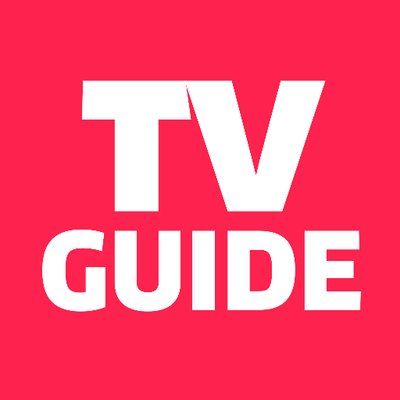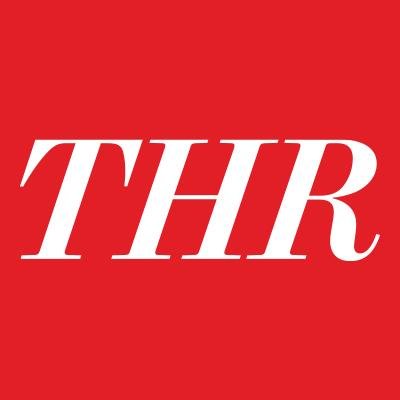 Law & Order is an American police procedural and legal drama television series, created by Dick Wolf and part of the Law & Order franchise. It originally aired on NBC and, in syndication, on various cable networks. Law & Order premiered on September 13, 1990, and completed its 20th and final season on May 24, 2010. At the time of its cancellation, Law & Order was the longest-running crime drama on American primetime television. After The Simpsons, both Law & Order and Gunsmoke tied for the second longest-running scripted American primetime series with ongoing characters.
The Andy Griffith Show
Comedy
Also Recommended By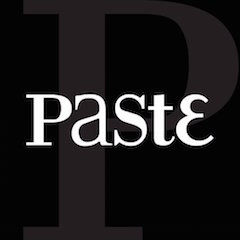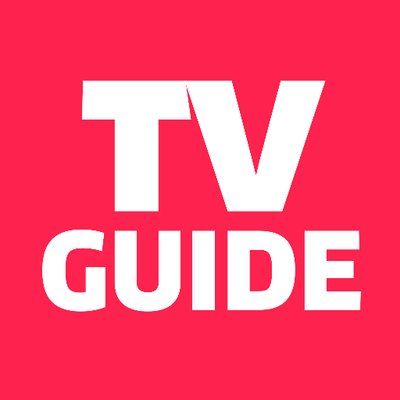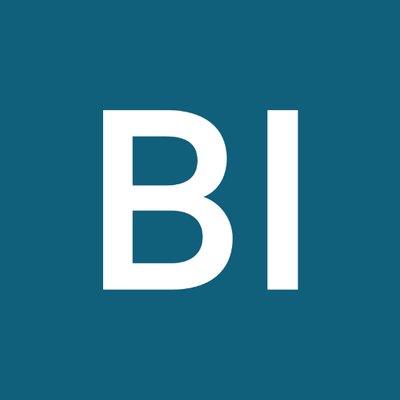 The Andy Griffith Show is an American sitcom first televised on CBS between October 3, 1960 and April 1, 1968. Andy Griffith portrays the widowed sheriff of the fictional small community of Mayberry, North Carolina. His life is complicated by an inept, but well-meaning deputy, Barney Fife, a spinster aunt and housekeeper, Aunt Bee, and a precocious young son, Opie. Local ne'er-do-wells, bumbling pals, and temperamental girlfriends further complicate his life. Andy Griffith stated in a Today Show interview, with respect to the time period of the show: "Well, though we never said it, and though it was shot in the '60s, it had a feeling of the '30s. It was when we were doing it, of a time gone by." The series never placed lower than seventh in the Nielsen ratings and ended its final season at number one. It has been ranked by TV Guide as the 9th-best show in American television history. Though neither Griffith nor the show won awards during its eight-season run, series co-stars Knotts and Bavier accumulated a combined total of six Emmy Awards. The show, a semi-spin-off from an episode of The Danny Thomas Show titled "Danny Meets Andy Griffith", spawned its own spin-off series, Gomer Pyle, U.S.M.C., a sequel series, Mayberry R.F.D., and a reunion telemovie, Return to Mayberry. The show's enduring popularity has generated a good deal of show-related merchandise. Reruns currently air on TV Land, and the complete series is available on DVD. All eight seasons are also now available by streaming video services such as Netflix.
Masterpiece
Drama
Also Recommended By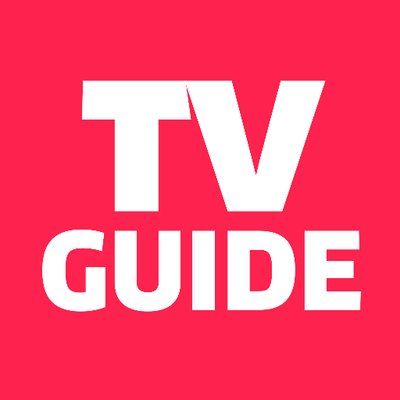 Masterpiece is a drama anthology television series produced by WGBH Boston. It premiered on Public Broadcasting Service on January 10, 1971, making it America's longest-running weekly prime time drama series. The series has presented numerous acclaimed British productions. Many of these are produced by the BBC, but the line-up has also included programs shown on the commercial ITV network and Channel 4. In 2013 TV Guide ranked it #3 in its list of The 60 Greatest Dramas of All Time.
The Carol Burnett Show
Comedy, Family
Also Recommended By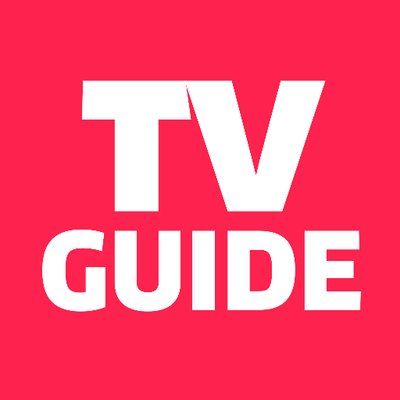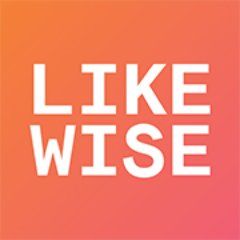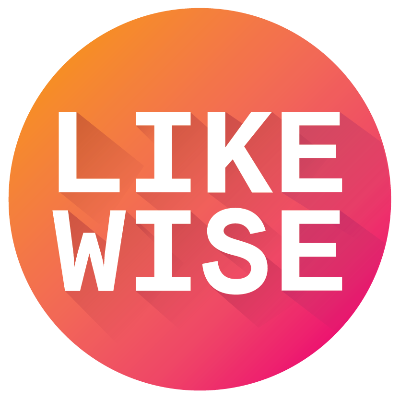 The Carol Burnett Show is an American variety/sketch comedy television show starring Carol Burnett, Harvey Korman, Vicki Lawrence, Lyle Waggoner, and Tim Conway. It originally ran on CBS from September 11, 1967, to March 29, 1978, for 278 episodes and originated from CBS Television City's Studio 33. The series won 25 prime time Emmy Awards, was ranked No. 16 on TV Guide's 50 Greatest TV Shows of All Time in 2002 and in 2007 was listed as one of Time magazine's "100 Best TV Shows of All Time."
Saturday Night Live
Comedy
Also Recommended By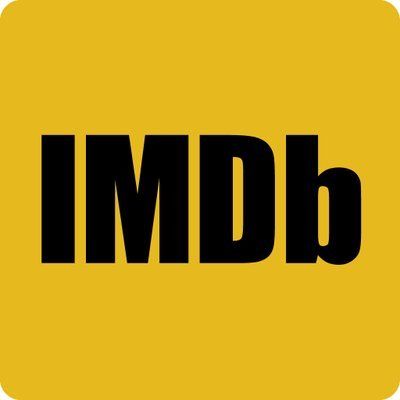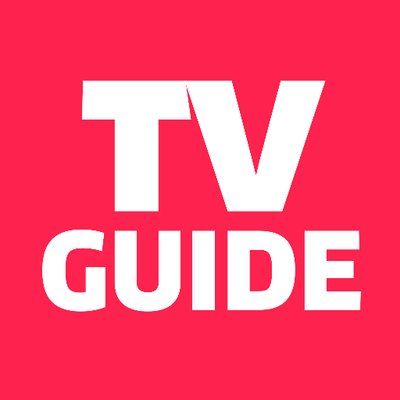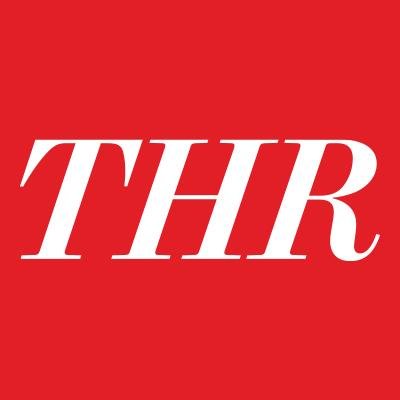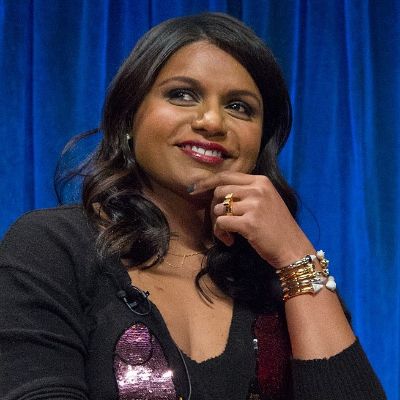 A late-night live television sketch comedy and variety show created by Lorne Michaels. The show's comedy sketches, which parody contemporary culture and politics, are performed by a large and varying cast of repertory and newer cast members. Each episode is hosted by a celebrity guest, who usually delivers an opening monologue and performs in sketches with the cast, and features performances by a musical guest.
Mad Men
Drama
Also Recommended By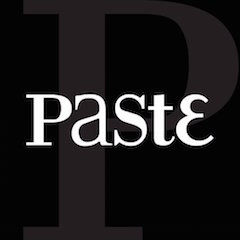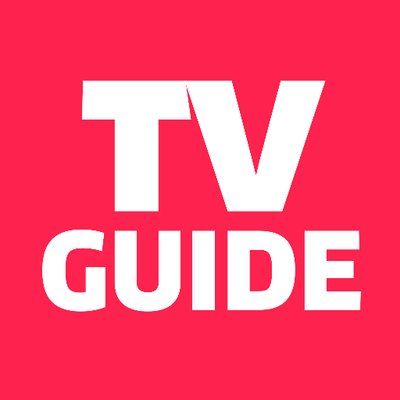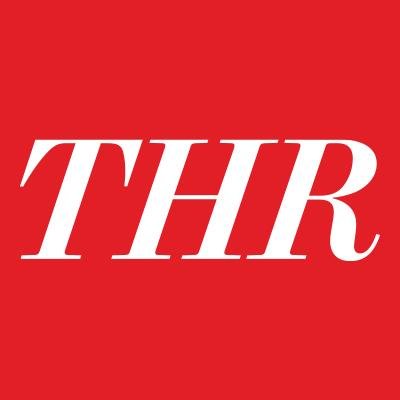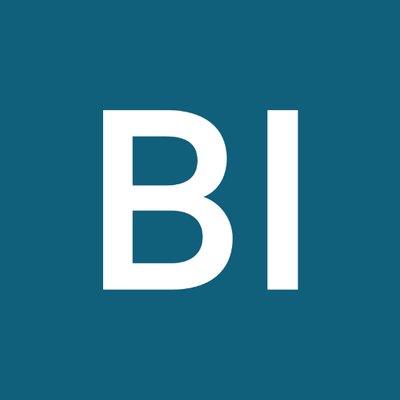 Mad Men is set in the 1960s, initially at the fictional Sterling Cooper advertising agency on Madison Avenue in New York City, and later at the newly created firm, Sterling Cooper Draper Pryce, located nearby in the Time-Life Building, at 1271 Avenue of the Americas. According to the show's pilot, the phrase "mad men" was a slang term coined in the 1950s by advertisers working on Madison Avenue to refer to themselves. The focal point of the series is Don Draper, creative director at Sterling Cooper and a founding partner at Sterling Cooper Draper Pryce, and the people in his life, both in and out of the office. The plot focuses on the business of the agencies as well as the personal lives of the characters, regularly depicting the changing moods and social mores of the United States in the 1960s.
The Tonight Show Starring Johnny Carson
Talk
Also Recommended By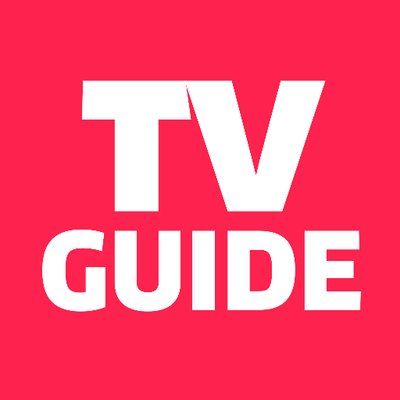 The Tonight Show Starring Johnny Carson is a talk show hosted by Johnny Carson under The Tonight Show franchise from 1962 to 1992. It originally aired during late-night. For its first ten years, Carson's Tonight Show was based in New York City with occasional trips to Burbank, California; in May 1972, the show moved permanently to Burbank, California. In 2002, The Tonight Show Starring Johnny Carson was ranked #12 on TV Guide's 50 Greatest TV Shows of All Time.
The Oprah Winfrey Show
Talk
Also Recommended By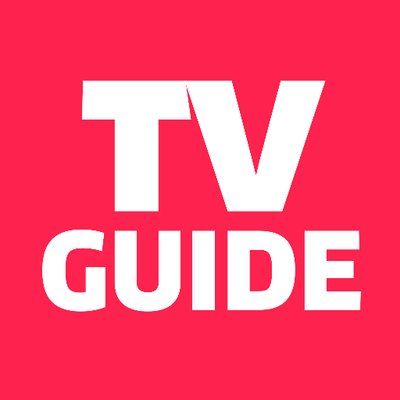 The Oprah Winfrey Show, often referred to simply as Oprah, is an American syndicated talk show that aired nationally for 25 seasons from 1986 to 2011. Produced and hosted by its namesake, Oprah Winfrey, it remains the highest-rated talk show in American television history. The show was highly influential, and many of its topics penetrated into the American pop-cultural consciousness. Winfrey used the show as a platform to teach and inspire, providing viewers with a positive, spiritually uplifting experience by featuring book clubs, compelling interviews, self-improvement segments, and philanthropic forays into world events. The show gained credibility by not trying to profit off the products it endorsed; it had no licensing agreement with retailers when products were promoted, nor did the show make any money from endorsing books for its book club. Oprah is one of the longest-running daytime television talk shows in history. The show received 47 Daytime Emmy Awards before Winfrey decided to stop submitting it for consideration in 2000.
The Dick Van Dyke Show
Comedy
Also Recommended By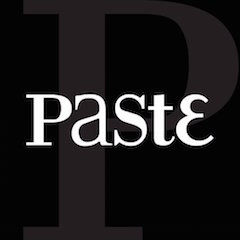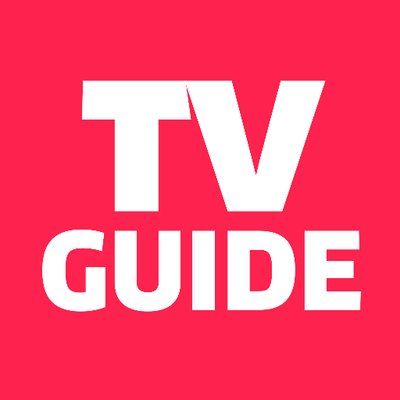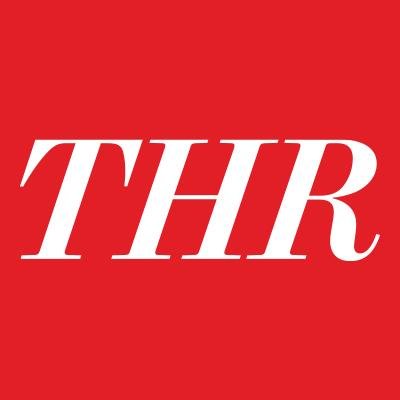 The Dick Van Dyke Show is an American television sitcom that initially aired on CBS from October 3, 1961, until June 1, 1966. The show was created by Carl Reiner and starred Dick Van Dyke, Rose Marie, Morey Amsterdam and Mary Tyler Moore. It centered around the work and home life of television comedy writer Rob Petrie. The show was produced by Reiner with Bill Persky and Sam Denoff. The music for the show's theme song was written by Earle Hagen. The series won 15 Emmy Awards. In 1997, the episodes "Coast-to-Coast Big Mouth" and "It May Look Like a Walnut" were ranked at 8 and 15 respectively on TV Guide's 100 Greatest Episodes of All Time. In 2002, it was ranked at 13 on TV Guide's 50 Greatest TV Shows of All Time.
Hill Street Blues
Drama
Also Recommended By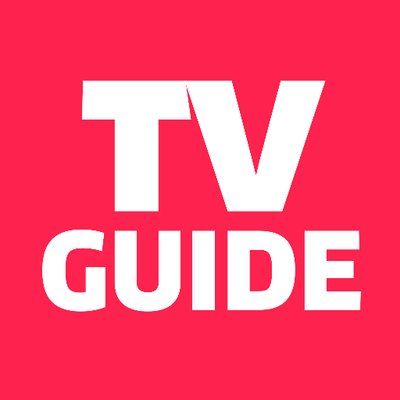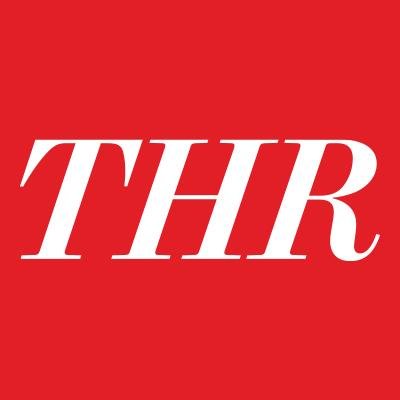 Hill Street Blues is an American serial police drama that was first aired on NBC in 1981 and ran for 146 episodes on primetime into 1987. Chronicling the lives of the staff of a single police precinct in an unnamed American city, the show received critical acclaim and its production innovations influenced many subsequent dramatic television series produced in North America.
60 Minutes
News
Also Recommended By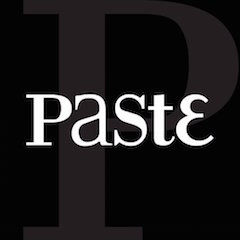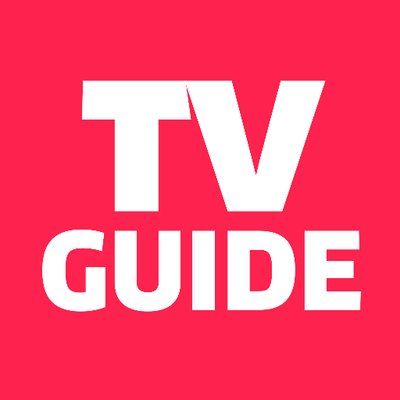 America's popular television News magazine in which an ever changing team of CBS News correspondents contribute segments ranging from hard news coverage to politics to lifestyle and pop culture.
The X-Files
Drama, Mystery
Also Recommended By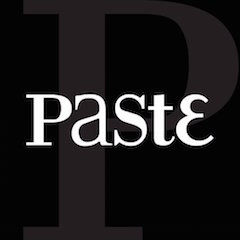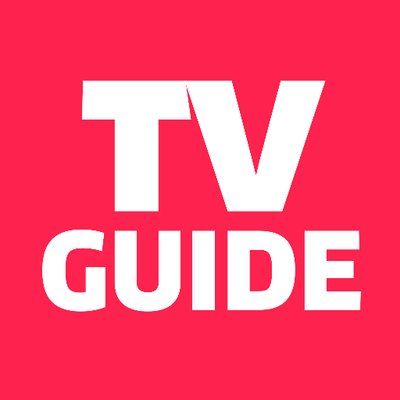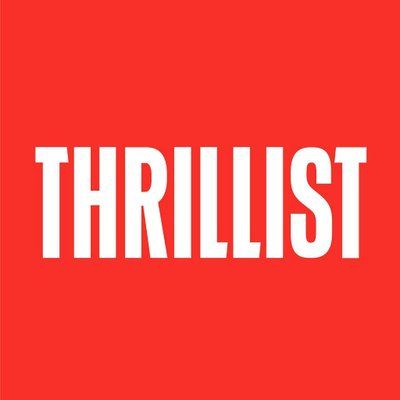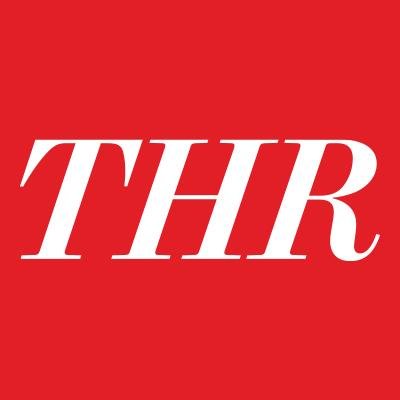 The exploits of FBI Special Agents Fox Mulder and Dana Scully who investigate X-Files: marginalized, unsolved cases involving paranormal phenomena. Mulder believes in the existence of aliens and the paranormal while Scully, a skeptic, is assigned to make scientific analyses of Mulder's discoveries that debunk Mulder's work and thus return him to mainstream cases.
Gunsmoke
Western, Action & Adventure
Also Recommended By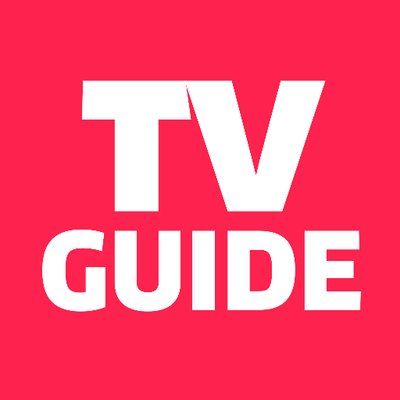 Gunsmoke is an American radio and television Western drama series created by director Norman MacDonnell and writer John Meston. The stories take place in and around Dodge City, Kansas, during the settlement of the American West. The central character is lawman Marshal Matt Dillon, played by William Conrad on radio and James Arness on television. When aired in the UK, the television series was retitled Gun Law. The radio version ran from 1952 to 1961, and John Dunning writes that among radio drama enthusiasts "Gunsmoke is routinely placed among the best shows of any kind and any time." The television version ran for 20 seasons from 1955 to 1975, and was the United States' longest-running prime time, live-action drama with 635 episodes. In 2010, Law & Order tied this record of 20 seasons. At the end of its run in 1975, Los Angeles Times columnist Cecil Smith wrote "Gunsmoke was the dramatization of the American epic legend of the west. Our own Iliad and Odyssey, created from standard elements of the dime novel and the pulp western as romanticized by Buntline, Harte, and Twain. It was ever the stuff of legend."
Friends
Comedy
Also Recommended By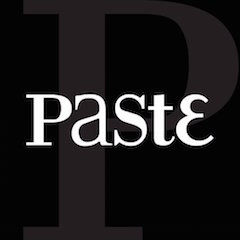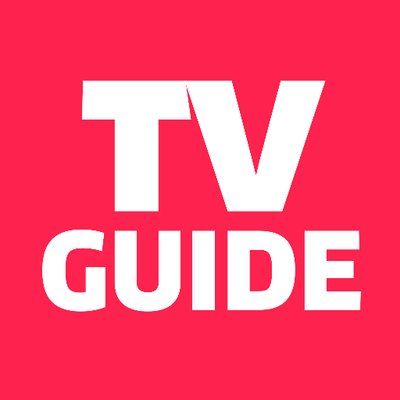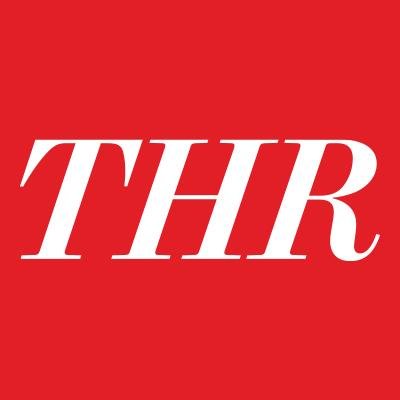 Friends is an American sitcom revolving around a group of friends in the New York City borough of Manhattan. Episodes typically depict the friends' comedic and romantic adventures and career issues, such as Joey auditioning for roles or Rachel seeking jobs in the fashion industry. The six characters each have many dates and serious relationships, such as Monica with Richard Burke and Ross with Emily Waltham. Other frequently recurring characters include Ross and Monica's parents in Long Island, Ross's ex-wife and their son, Central Perk barista Gunther, Chandler's ex-girlfriend Janice, and Phoebe's twin sister Ursula.
Sesame Street
Animation, Comedy
Also Recommended By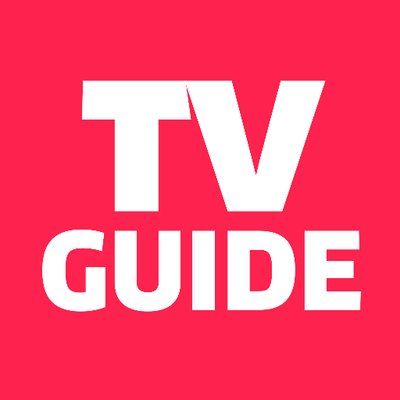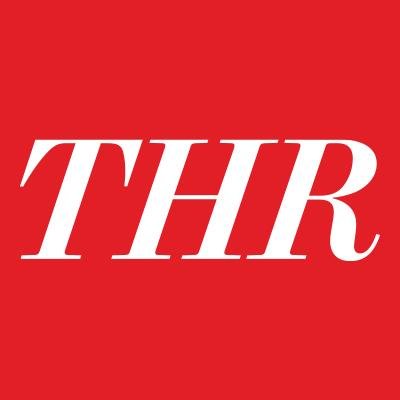 Sesame Street is a long-running American children's television series created by Joan Ganz Cooney and Lloyd Morrisett. The program is known for its educational content, and creativity communicated through the use of Jim Henson's Muppets, animation, short films, humor, and cultural references. The series premiered on stations on November 10, 1969 to positive reviews, some controversy, and high ratings.
ER
Drama
Also Recommended By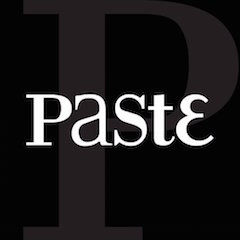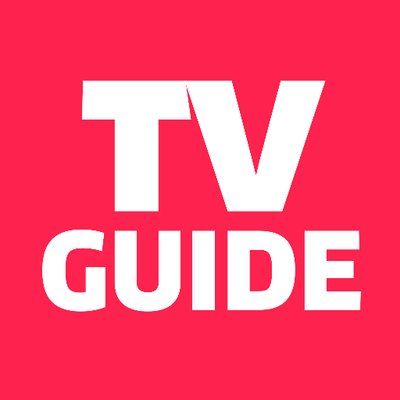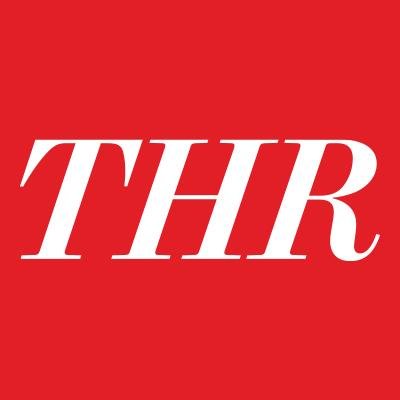 Explores the inner workings of an urban teaching hospital and the critical issues faced by the dedicated physicians and staff of its overburdened emergency room.
The Ed Sullivan Show
Comedy
Also Recommended By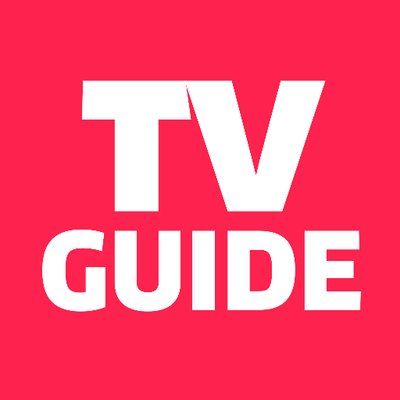 The Ed Sullivan Show is an American TV variety show that originally ran on CBS from Sunday June 20, 1948 to Sunday June 6, 1971, and was hosted by New York entertainment columnist Ed Sullivan. It was replaced in September 1971 by the CBS Sunday Night Movie, which ran only one season and was eventually replaced by other shows. In 2002, The Ed Sullivan Show was ranked #15 on TV Guide's 50 Greatest TV Shows of All Time.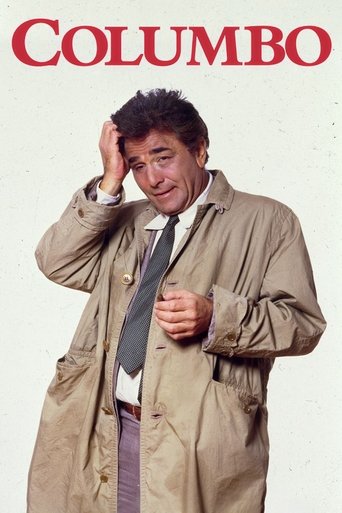 Columbo
Crime, Drama
Also Recommended By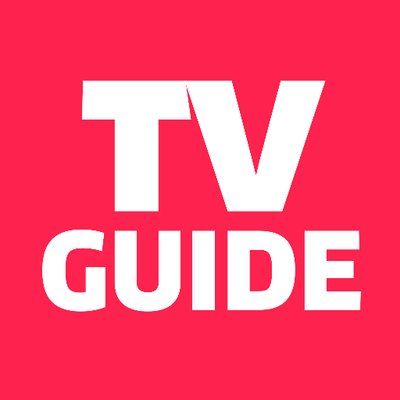 Columbo is a friendly, verbose, disheveled-looking police detective who is consistently underestimated by his suspects. Despite his unprepossessing appearance and apparent absentmindedness, he shrewdly solves all of his cases and secures all evidence needed for indictment. His formidable eye for detail and meticulously dedicated approach often become clear to the killer only late in the storyline.
The Waltons
Drama
Also Recommended By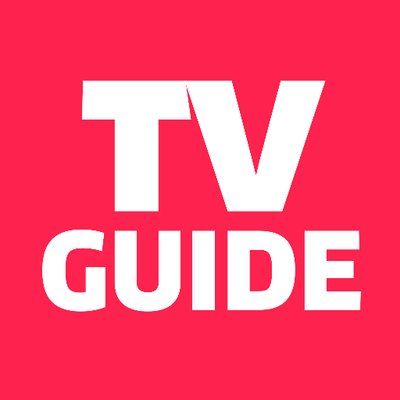 The Waltons is an American television series created by Earl Hamner, Jr., based on his book Spencer's Mountain, and a 1963 film of the same name. The show is centered on a family in a rural Virginia community during the Great Depression and World War II. The series pilot aired as a television movie entitled The Homecoming: A Christmas Story and was broadcast on December 19, 1971. Beginning in September 1972, the series originally aired on CBS for a total of nine seasons. After the series was canceled in 1981, three television movie sequels followed in 1982, with three more in the 1990s. The Waltons was produced by Lorimar Productions and distributed by Warner Bros. Domestic Television Distribution in syndication.
Taxi
Comedy
Also Recommended By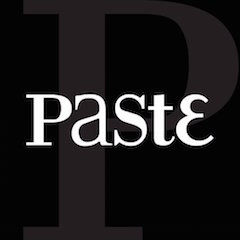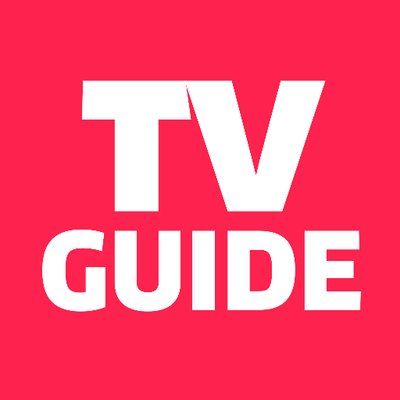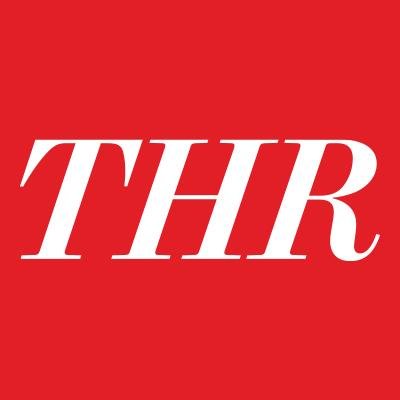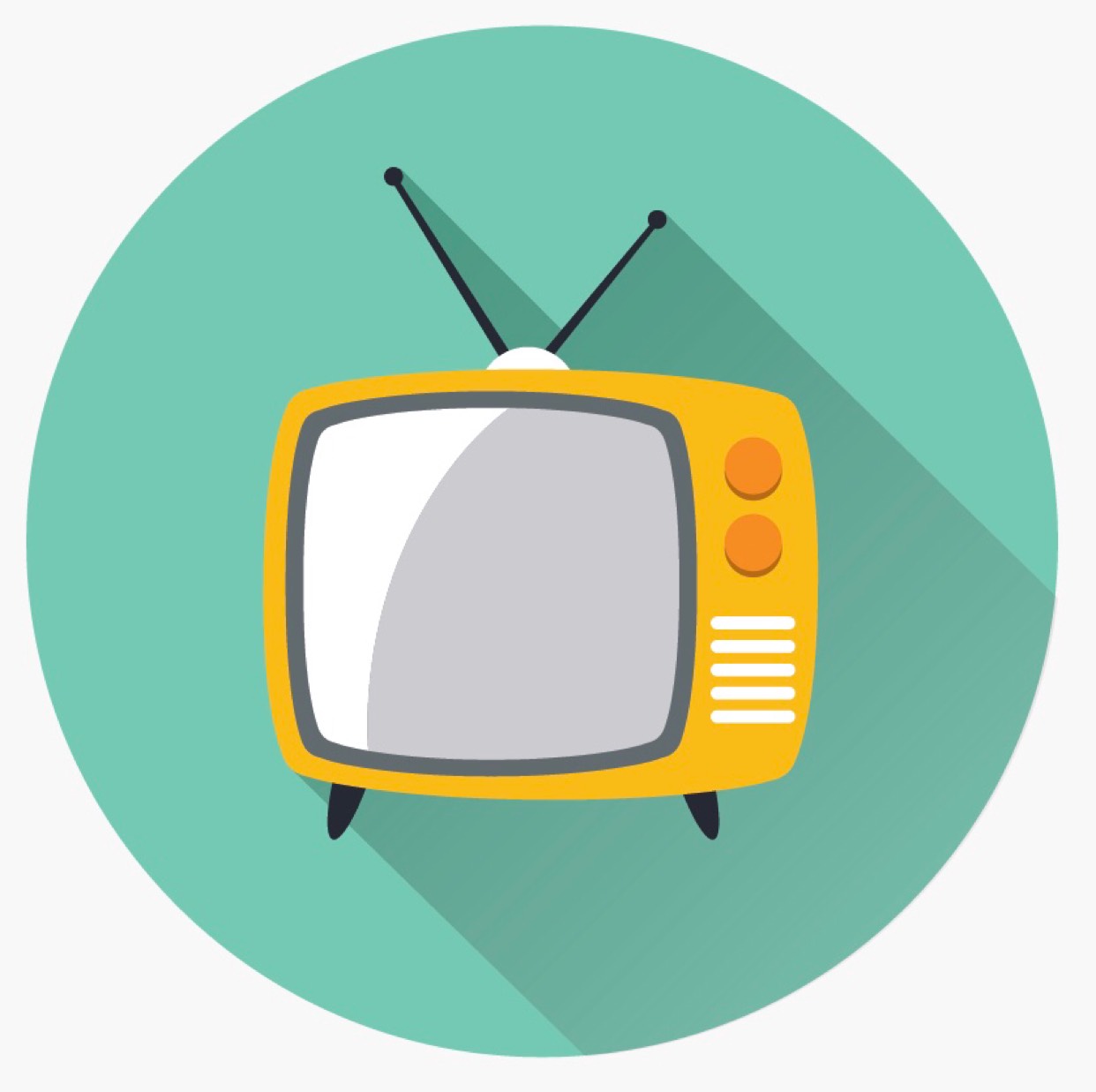 Louie De Palma is a cantankerous, acerbic taxi dispatcher in New York City. He tries to maintain order over a collection of varied and strange characters who drive for him. As he bullies and insults them from the safety of his "cage," they form a special bond among themselves, becoming friends and supporting each other through the inevitable trials and tribulations of life.
Lost
Action & Adventure, Drama
Also Recommended By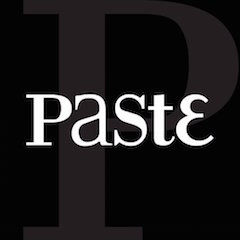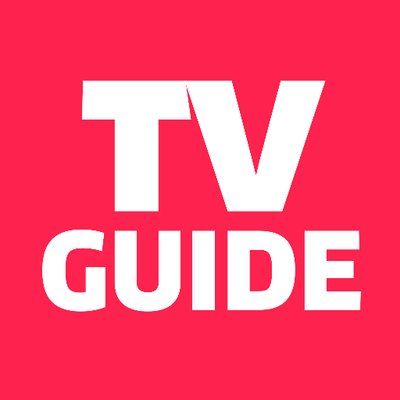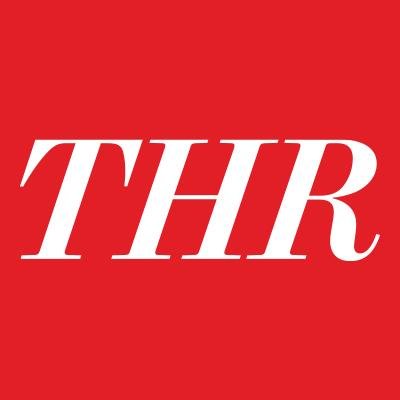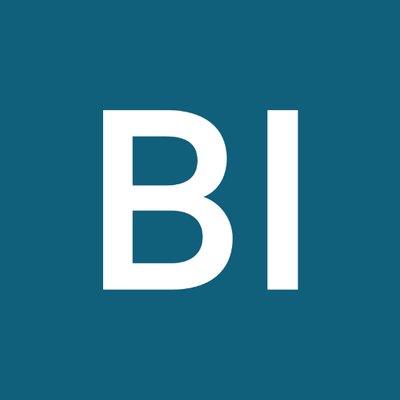 Lost is an American television series that originally aired on the American Broadcasting Company from September 22, 2004 to May 23, 2010, over six seasons which contained a total of 121 episodes. Lost is a drama series containing elements of science fiction and the supernatural that follows the survivors of the crash of a commercial passenger jet flying between Sydney and Los Angeles, on a mysterious tropical island somewhere in the South Pacific Ocean. The story is told in a heavily serialized manner. Episodes typically feature a primary storyline on the island, as well as a secondary storyline from another point in a character's life.
Your Show of Shows
Comedy
Also Recommended By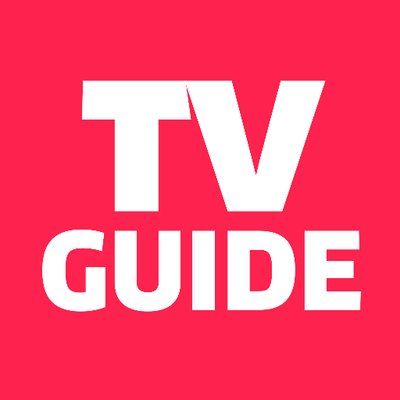 Your Show of Shows was a live 90-minute variety show that was broadcast weekly in the United States on NBC, from February 25, 1950, until June 5, 1954, featuring Sid Caesar and Imogene Coca. Other featured performers were Carl Reiner, Howard Morris, Bill Hayes, Judy Johnson, The Hamilton Trio and the soprano Marguerite Piazza. José Ferrer made several guest appearances on the series. The series was telecast from the now-demolished International Theatre at 5 Columbus Circle and the Century Theater, now demolished, in New York. During 2002, Your Show of Shows was ranked #30 on TV Guide's 50 Greatest TV Shows of All Time.
Buffy the Vampire Slayer
Comedy, Drama
Also Recommended By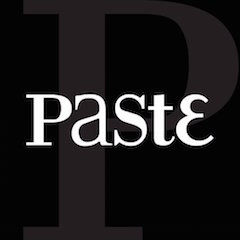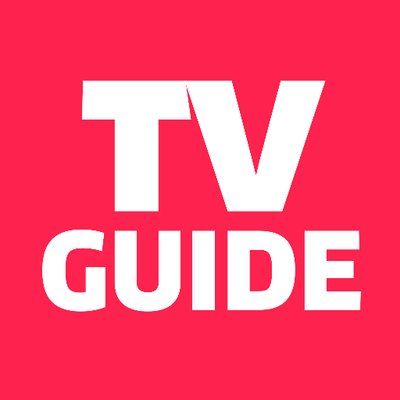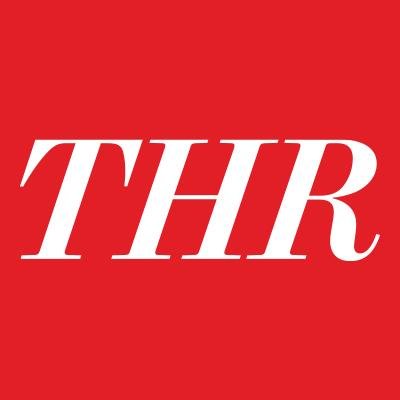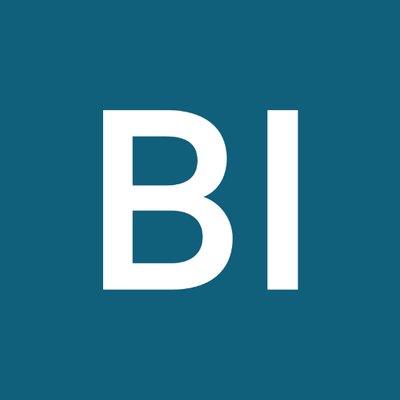 Buffy the Vampire Slayer is an American television series which aired from March 10, 1997 until May 20, 2003. The series was created in 1997 by writer-director Joss Whedon under his production tag, Mutant Enemy Productions with later co-executive producers being Jane Espenson, David Fury, David Greenwalt, Doug Petrie, Marti Noxon, and David Solomon. The series narrative follows Buffy Summers, the latest in a line of young women known as "Vampire Slayers" or simply "Slayers". In the story, Slayers are "called" to battle against vampires, demons, and other forces of darkness. Like previous Slayers, Buffy is aided by a Watcher, who guides, teaches, and trains her. Unlike her predecessors, Buffy surrounds herself with a circle of loyal friends who become known as the "Scooby Gang".
Survivor
Reality
Also Recommended By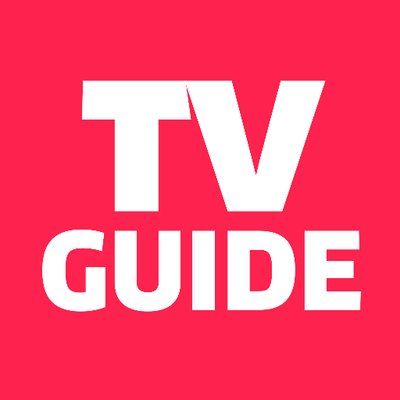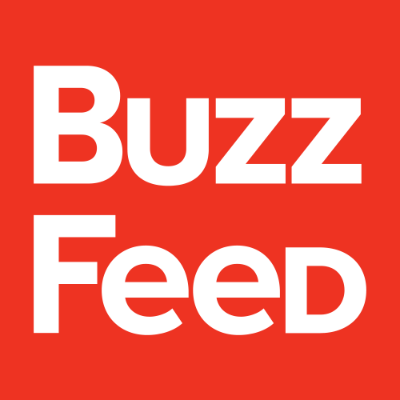 A reality show contest where sixteen or more castaways split between two or more "Tribes" are taken to a remote isolated location and are forced to live off the land with meager supplies for roughly 39 days. Frequent physical challenges are used to pit the tribes against each other for rewards, such as food or luxuries, or for "Immunity", forcing the other tribe to attend "Tribal Council", where they must vote off one of their players.
Back to the Future
Adventure, Comedy
Also Recommended By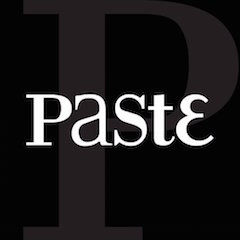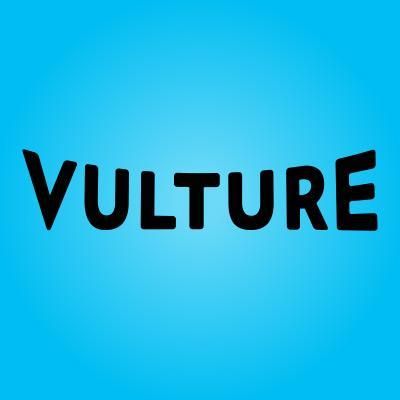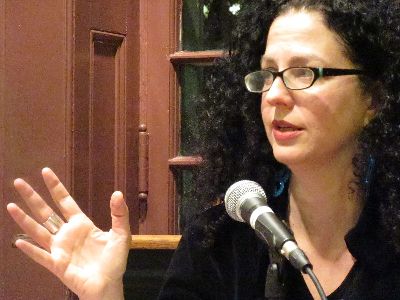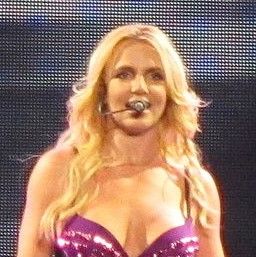 Eighties teenager Marty McFly is accidentally sent back in time to 1955, inadvertently disrupting his parents' first meeting and attracting his mother's romantic interest. Marty must repair the damage to history by rekindling his parents' romance and - with the help of his eccentric inventor friend Doc Brown - return to 1985.
Late Night with David Letterman
Comedy, Talk
Also Recommended By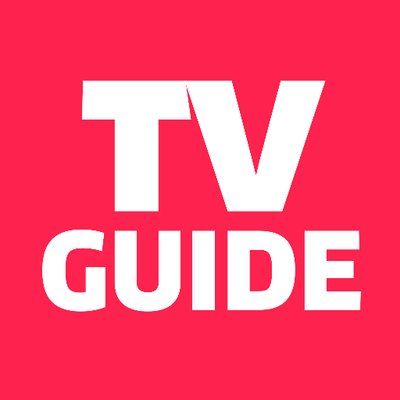 Late Night with David Letterman is a nightly hour-long comedy talk show on NBC that was created and hosted by David Letterman. It premiered in 1982 as the first incarnation of the Late Night franchise and went off the air in 1993, after Letterman left NBC and moved to Late Show on CBS. Late Night with Conan O'Brien then filled the time slot. As of March 2, 2009, the slot has been filled by Late Night with Jimmy Fallon. It will be filled by Seth Meyers in the spring of 2014, after Fallon becomes host of The Tonight Show.
The West Wing
Drama
Also Recommended By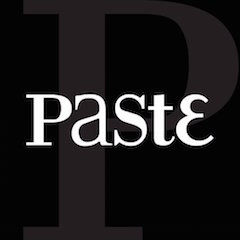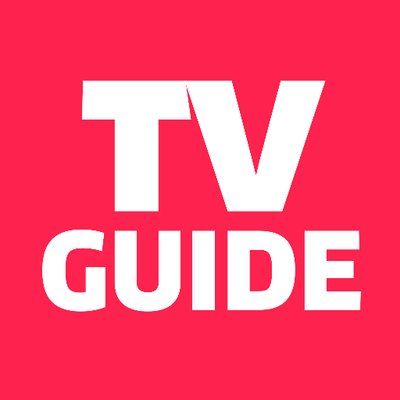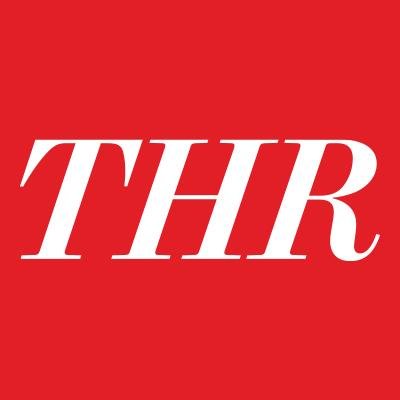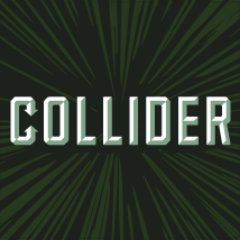 The West Wing provides a glimpse into presidential politics in the nation's capital as it tells the stories of the members of a fictional presidential administration. These interesting characters have humor and dedication that touches the heart while the politics that they discuss touch on everyday life.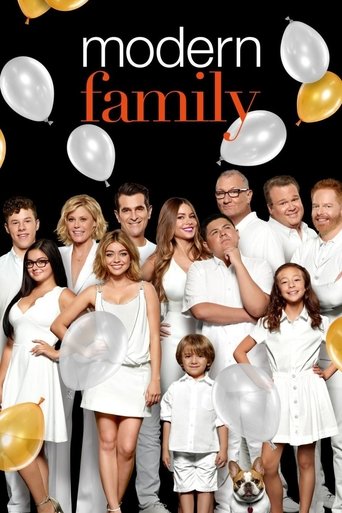 Modern Family
Comedy
Also Recommended By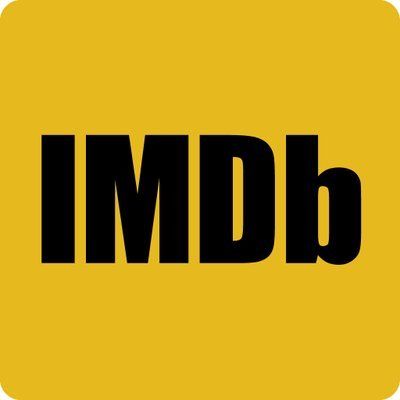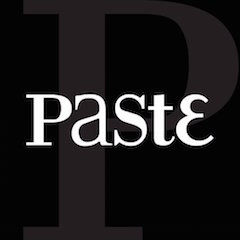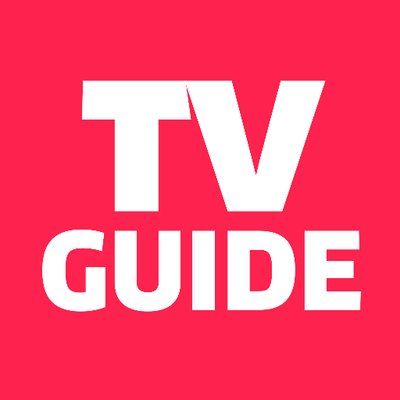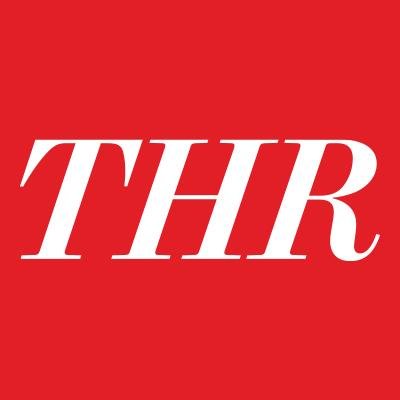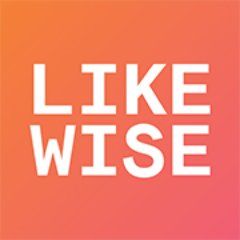 Modern Family stars the Pritchett-Dunphy-Tucker clan, a wonderfully large and blended family. Together these three families give us an honest and often hilarious look into the sometimes warm, sometimes twisted, embrace of the modern family.
Jeopardy!
Shows
Also Recommended By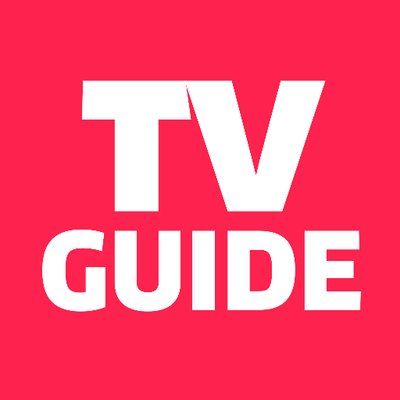 Jeopardy! is an American television game show created by Merv Griffin. The show features a quiz competition in which contestants are presented with general knowledge clues in the form of answers, and must phrase their responses in question form. The original daytime version aired on NBC from March 30, 1964 to January 3, 1975, then spawned a weekly nighttime syndicated edition that aired from September 9, 1974 to September 5, 1975, and was later revived as The All-New Jeopardy!, which ran from October 2, 1978 until March 2, 1979. The program's most successful incarnation is the daily syndicated version, which premiered on September 10, 1984. Both NBC versions and the weekly syndicated version were hosted by Art Fleming. Don Pardo served as announcer until 1975, and John Harlan announced for the 1978–79 show. Since its inception, the daily syndicated version has featured Alex Trebek as host and Johnny Gilbert as announcer. Trebek is expected to retire from the program in mid-2016, at which point his tenure as host will have lasted for 32 years. With over 6,000 episodes aired as of May 2011, the daily syndicated version of Jeopardy! has won a record 30 Daytime Emmy Awards and a Peabody Award. Game Show Network ranked the show number 2 on its 2006 list of the 50 greatest game shows, and TV Guide ranked it number 1 in its 2013 list of the 60 greatest game shows ever. The program has gained a worldwide following with regional adaptations in many foreign countries. Jeopardy!'s 30th season premiered on September 16, 2013.
Barney Miller
Comedy
Also Recommended By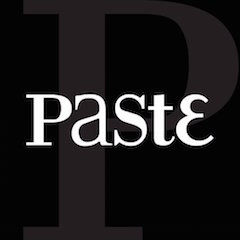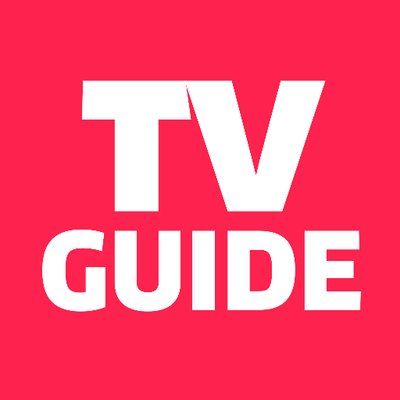 Barney Miller is an American situation comedy television series set in a New York City police station in Greenwich Village. The series originally was broadcast from January 23, 1975 to May 20, 1982 on ABC. It was created by Danny Arnold and Theodore J. Flicker. Noam Pitlik directed the majority of the episodes.
Dallas
Soap, Drama
Also Recommended By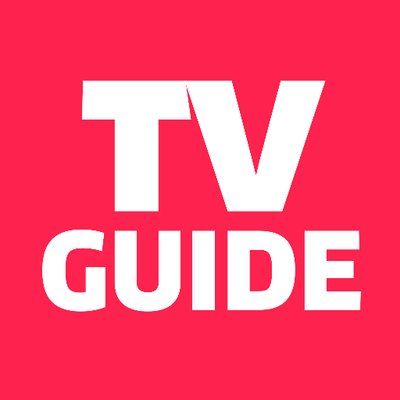 The world's first mega-soap, and one of the most popular ever produced, Dallas had it all. Beautiful women, expensive cars, and men playing Monopoly with real buildings. Famous for one of the best cliffhangers in TV history, as the world asked "Who shot J.R.?" A slow-burner to begin with, Dallas hit its stride in the 2nd season, with long storylines and expert character development. Dallas ruled the airwaves in the 1980's.
American Idol
Reality
Also Recommended By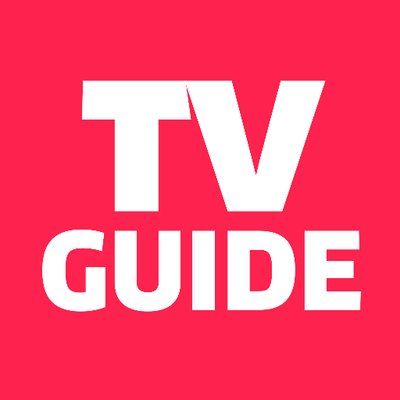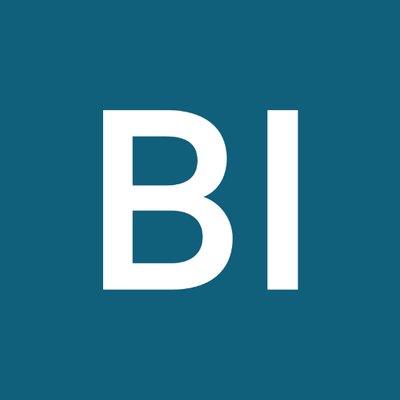 American Idol is an American reality-singing competition program created by Simon Fuller. It began airing on Fox on June 11, 2002, as an addition to the Idols format based on the British series Pop Idol and has since become one of the most successful shows in the history of American television. The concept of the series is to find new solo recording artists where the winner is determined by the viewers in America.
The Bob Newhart Show
Comedy
Also Recommended By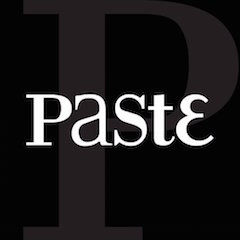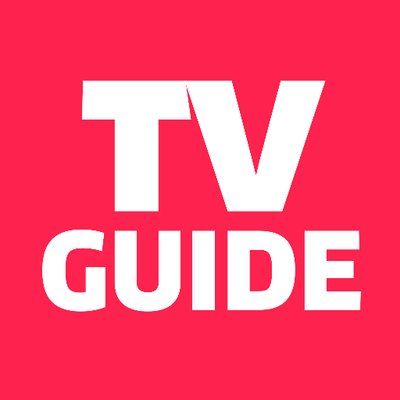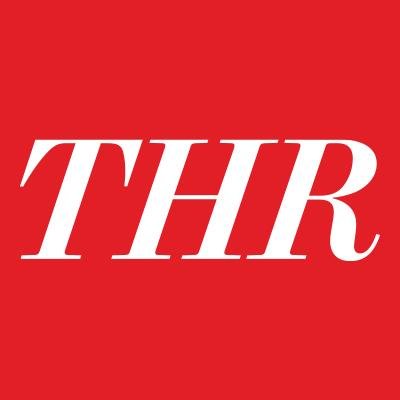 The Bob Newhart Show is an American situation comedy produced by MTM Enterprises, which aired 142 original episodes on CBS from September 16, 1972, to April 1, 1978. Comedian Bob Newhart portrays a psychologist having to deal with his patients and fellow office workers. The show was filmed before a live audience.
The Shield
Action & Adventure, Drama
Also Recommended By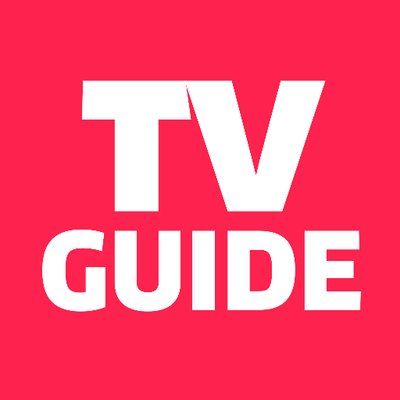 The story of an inner-city Los Angeles police precinct where some of the cops aren't above breaking the rules or working against their associates to both keep the streets safe and their self-interests intact.
St. Elsewhere
Drama
Also Recommended By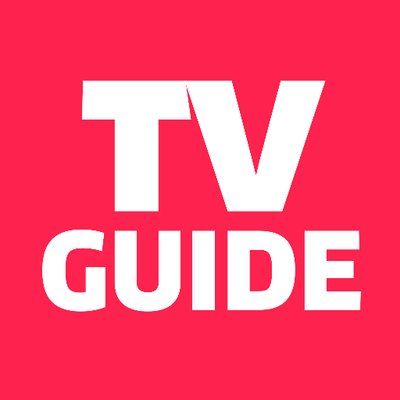 St. Elsewhere is an American medical drama television series that originally ran on NBC from October 26, 1982 to May 25, 1988. The series starred Ed Flanders, Norman Lloyd and William Daniels as teaching doctors at a lightly-regarded Boston hospital who gave interns a promising future in making critical medical and life decisions. The series was produced by MTM Enterprises, which had success with a similar NBC series, the police drama Hill Street Blues, during that same time; both series were often compared to each other for their use of ensemble casts and overlapping serialized storylines. St. Elsewhere was filmed at CBS/MTM Studios, which was known as CBS/Fox Studios when the show began; coincidentally, 20th Century Fox wound up acquiring the rights to the series when it bought MTM Enterprises in the 1990s. Known for its combination of gritty, realistic drama and moments of black comedy, St. Elsewhere gained a small yet loyal following over its 6-season, 137-episode run; the series also found a strong audience in Nielsen's 18-49 age demographic, a young demo later known for a young, affluent audience that TV advertisers are eager to reach. The series also earned critical acclaim during its run, earning 13 Emmy Awards for its writing, acting, and directing. St. Elsewhere was ranked #20 on TV Guide's 2002 list of "The 50 Greatest TV Shows of All Time.", with the magazine also selecting it as the best drama series of the 1980s in a 1993 issue.
The Big Bang Theory
Comedy
Also Recommended By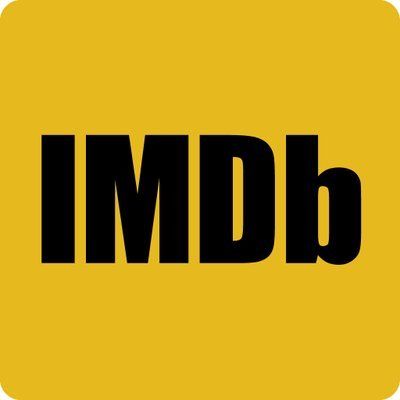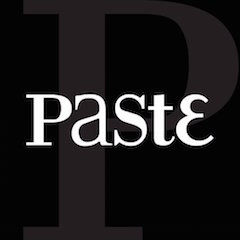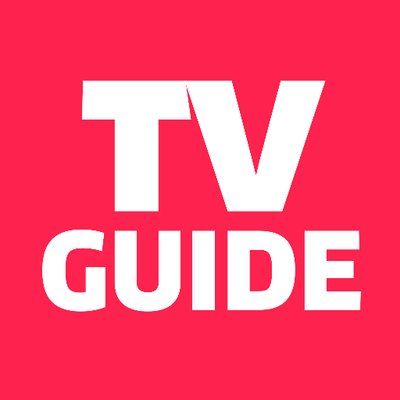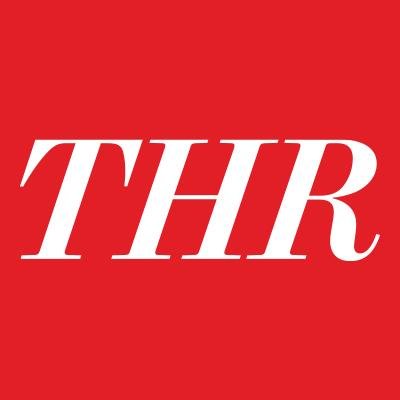 The Big Bang Theory is centered on five characters living in Pasadena, California: roommates Leonard Hofstadter and Sheldon Cooper; Penny, a waitress and aspiring actress who lives across the hall; and Leonard and Sheldon's equally geeky and socially awkward friends and co-workers, mechanical engineer Howard Wolowitz and astrophysicist Raj Koothrappali. The geekiness and intellect of the four guys is contrasted for comic effect with Penny's social skills and common sense.
The Golden Girls
Comedy
Also Recommended By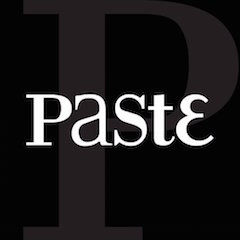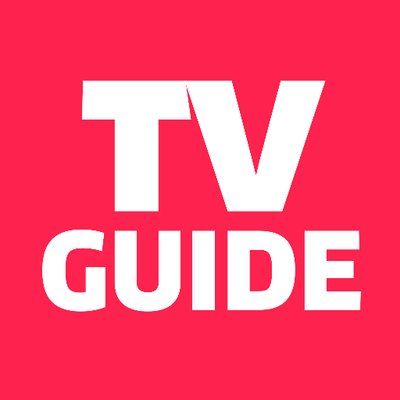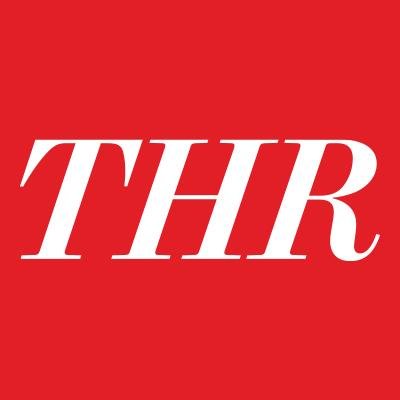 The Golden Girls is an American sitcom, created by Susan Harris, that originally aired on NBC from September 14, 1985, to May 9, 1992. Starring Bea Arthur, Betty White, Rue McClanahan and Estelle Getty, the show centers on four older women sharing a home in Miami, Florida.
Homicide: Life on the Street
Mystery, Drama
Also Recommended By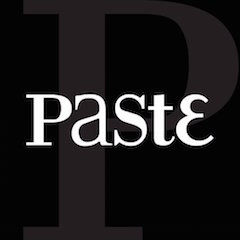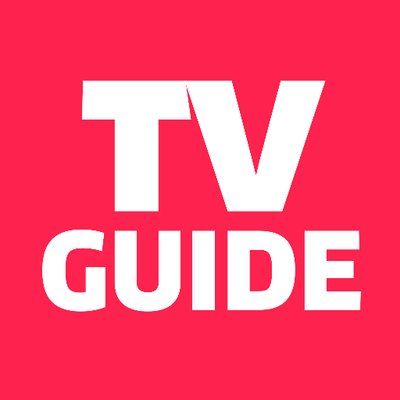 Homicide: Life on the Street is an American police procedural television series chronicling the work of a fictional version of the Baltimore Police Department's Homicide Unit. It ran for seven seasons on NBC from 1993 to 1999, and was succeeded by a TV movie, which also acted as the de facto series finale. The series was originally based on David Simon's book Homicide: A Year on the Killing Streets. Many of the characters and stories used throughout the show were based on events depicted in the book, which was also part of the basis for Simon's own series, The Wire on HBO. Although Homicide featured an ensemble cast, Andre Braugher emerged as the series' breakout star through his portrayal of Frank Pembleton. The show won Television Critics Association Awards for Outstanding Achievement in Drama in 1996, 1997, and 1998. It also became the first drama ever to win three Peabody Awards for best drama in 1993, 1995, and 1997. In 1997, the episode "Prison Riot" was ranked No. 32 on TV Guide's 100 Greatest Episodes of All Time. In 2007, it was listed as one of Time magazine's "Best TV Shows of All-TIME." In 1996 TV Guide named the series 'The Best Show You're Not Watching'. The show placed #46 on Entertainment Weekly's "New TV Classics" list.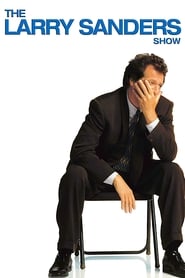 The Larry Sanders Show
Comedy
Also Recommended By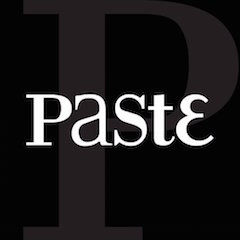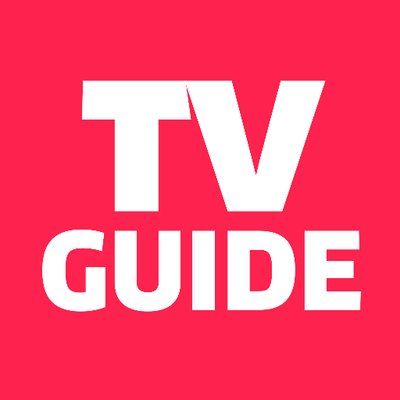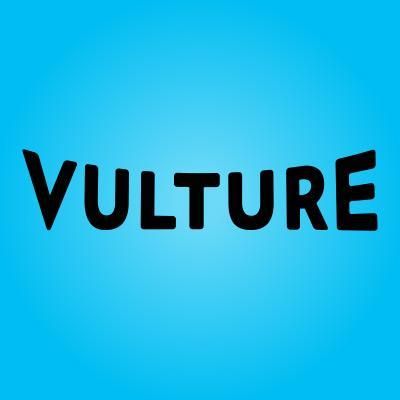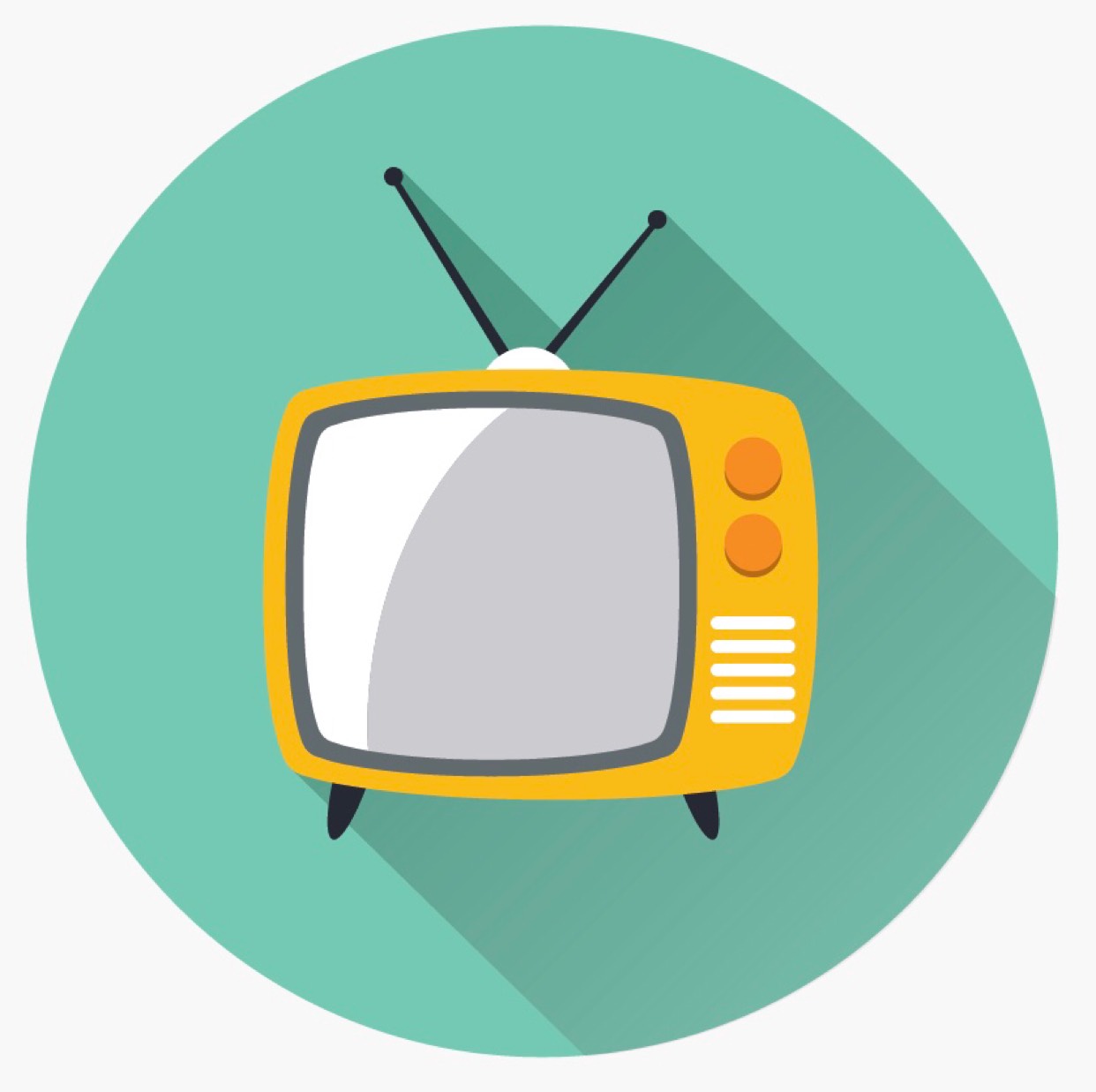 Comic Garry Shandling draws upon his own talk show experiences to create the character of Larry Sanders, a paranoid, insecure host of a late night talk show. Larry, along with his obsequious TV sidekick Hank Kingsley and his fiercely protective producer Artie, allows Garry Shandling and his talented writers to look behind the scenes and to show us a convincing slice of behind the camera life.
Battlestar Galactica
Action & Adventure, Drama
Also Recommended By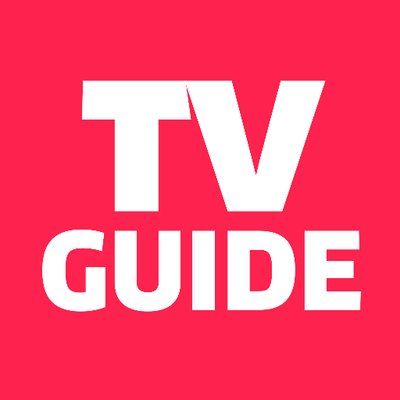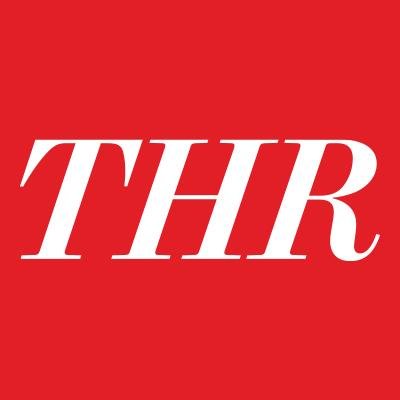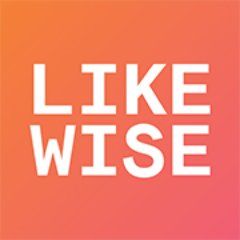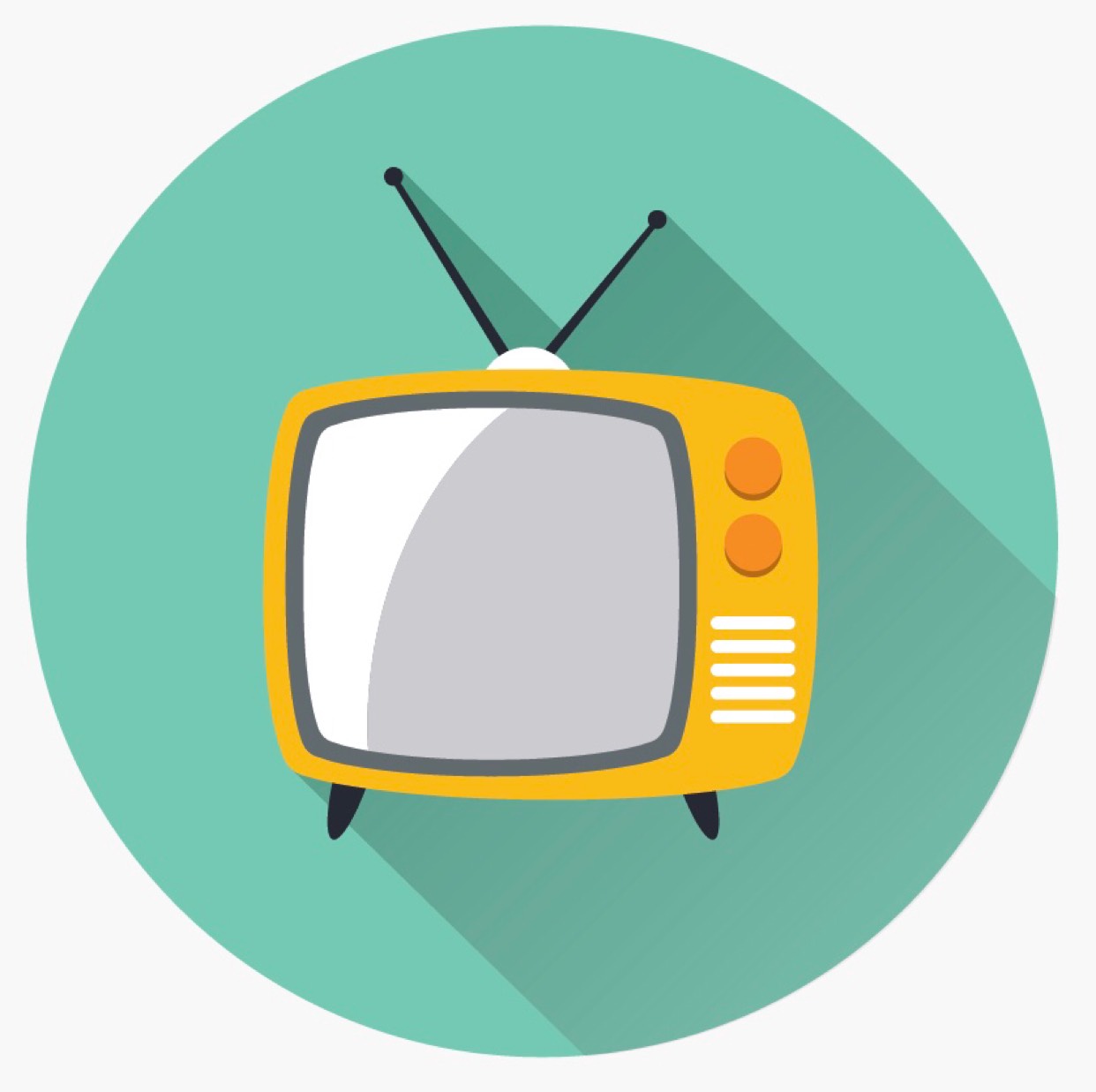 When an old enemy, the Cylons, resurface and obliterate the 12 colonies, the crew of the aged Galactica protect a small civilian fleet - the last of humanity - as they journey toward the fabled 13th colony, Earth.
Monty Python's Flying Circus
Comedy
Also Recommended By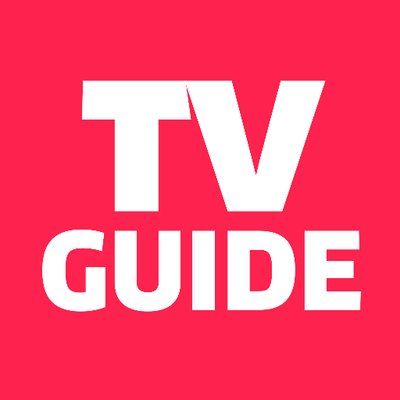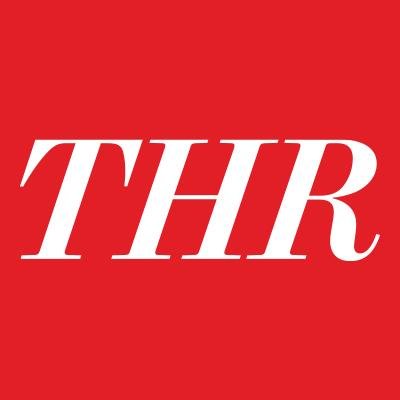 Monty Python's Flying Circus is a British sketch comedy series created by the comedy group Monty Python and broadcast by the BBC from 1969 to 1974. The shows were composed of surreality, risqué or innuendo-laden humour, sight gags and observational sketches without punchlines. It also featured animations by Terry Gilliam, often sequenced or merged with live action. The first episode was recorded on 7 September and broadcast on 5 October 1969 on BBC One, with 45 episodes airing over four series from 1969 to 1974, plus two episodes for German TV. The show often targets the idiosyncrasies of British life, especially that of professionals, and is at times politically charged. The members of Monty Python were highly educated. Terry Jones and Michael Palin are Oxford University graduates; Eric Idle, John Cleese, and Graham Chapman attended Cambridge University; and American-born member Terry Gilliam is an Occidental College graduate. Their comedy is often pointedly intellectual, with numerous erudite references to philosophers and literary figures. The series followed and elaborated upon the style used by Spike Milligan in his ground breaking series Q5, rather than the traditional sketch show format. The team intended their humour to be impossible to categorise, and succeeded so completely that the adjective "Pythonesque" was invented to define it and, later, similar material.
The Good Wife
Drama
Also Recommended By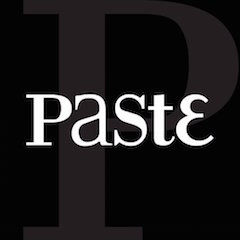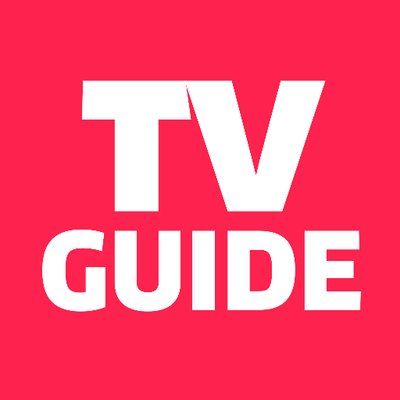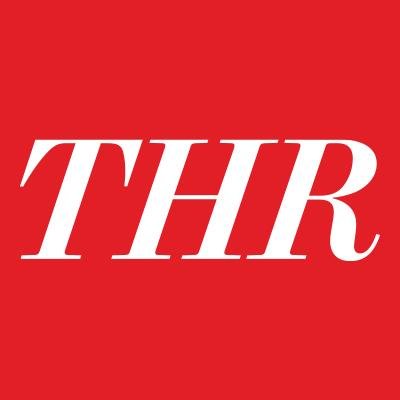 The Good Wife is a legal drama starring Emmy Award winner Julianna Margulies as a wife and mother who boldly assumes full responsibility for her family and re-enters the workforce after her husband's very public sex and political corruption scandal lands him in jail.
Everybody Loves Raymond
Comedy
Also Recommended By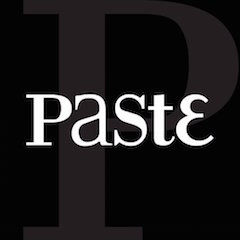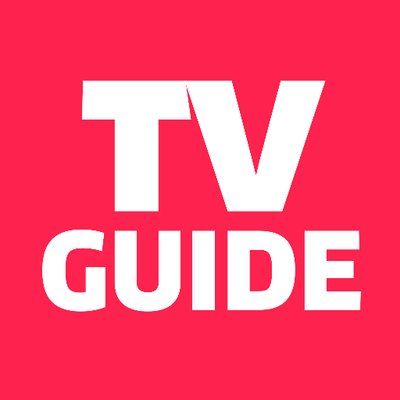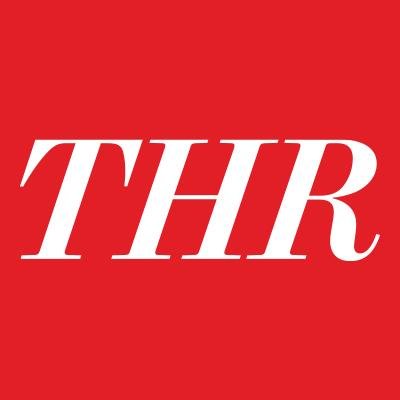 Everybody Loves Raymond is an American television sitcom starring Ray Romano, Patricia Heaton, Brad Garrett, Doris Roberts, and Peter Boyle. It originally ran on CBS from September 13, 1996, to May 16, 2005. Many of the situations from the show are based on the real-life experiences of Romano, creator/producer Phil Rosenthal and the show's writing staff. The main characters on the show are also loosely based on Romano's and Rosenthal's real-life family members. The show reruns in syndication on various channels, such as TBS, TV Land, and in most TV markets on local stations. From 2000 to 2007, KingWorld distributed the show for off-network syndication and Warner Bros. Television Distribution handled international distribution. In 2007, CBS Television Distribution took over King World's distribution. CBS only owns American syndication rights; ancillary rights are controlled by HBO and Warner Bros. Television.
Cheers
Comedy
Also Recommended By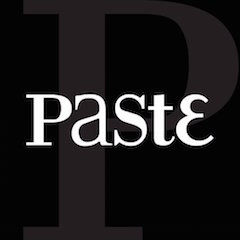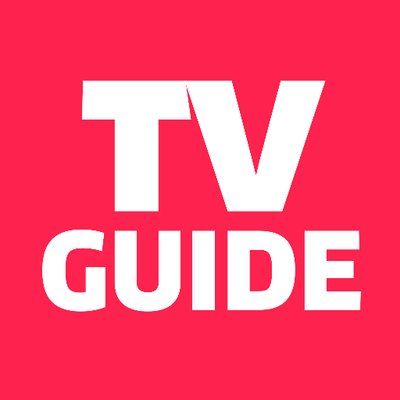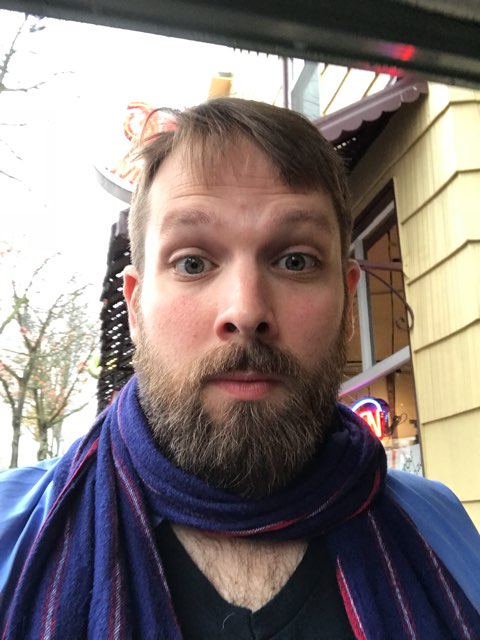 Cheers is an American sitcom television series that ran for 11 seasons from 1982 to 1993. It was produced by Charles/Burrows/Charles Productions in association with Paramount Network Television for NBC and created by the team of James Burrows, Glen Charles, and Les Charles. The show is set in a bar named Cheers in Boston, Massachusetts, where a group of locals meet to drink, relax, and socialize. The show's theme song, written and performed by Gary Portnoy, and co-written with Judy Hart Angelo, lent its famous refrain, "Where Everybody Knows Your Name", as the show's tagline. After premiering on September 30, 1982, it was nearly canceled during its first season when it ranked last in ratings for its premiere. Cheers, however, eventually became a highly rated television show in the United States, earning a top-ten rating during 8 of its 11 seasons, including one season at #1. The show spent most of its run on NBC's Thursday night "Must See TV" lineup. Its widely watched series finale was broadcast on May 20, 1993, and the show's 275 episodes have been successfully syndicated worldwide. Nominated for Outstanding Comedy Series for all eleven of its seasons on the air, it has earned 28 Emmy Awards from a then-record 117 nominations. The character Frasier Crane was featured in his eponymous spin-off show, which later aired up until 2004 and included guest appearances by virtually all of the major and minor Cheers characters.
The Twilight Zone
Sci-Fi & Fantasy, Drama
Also Recommended By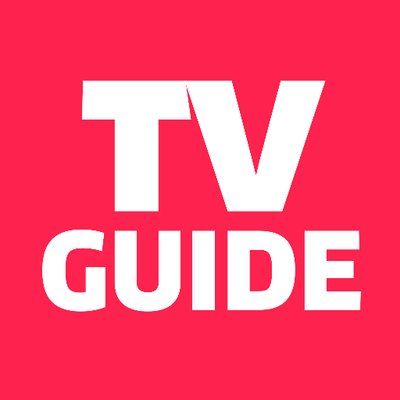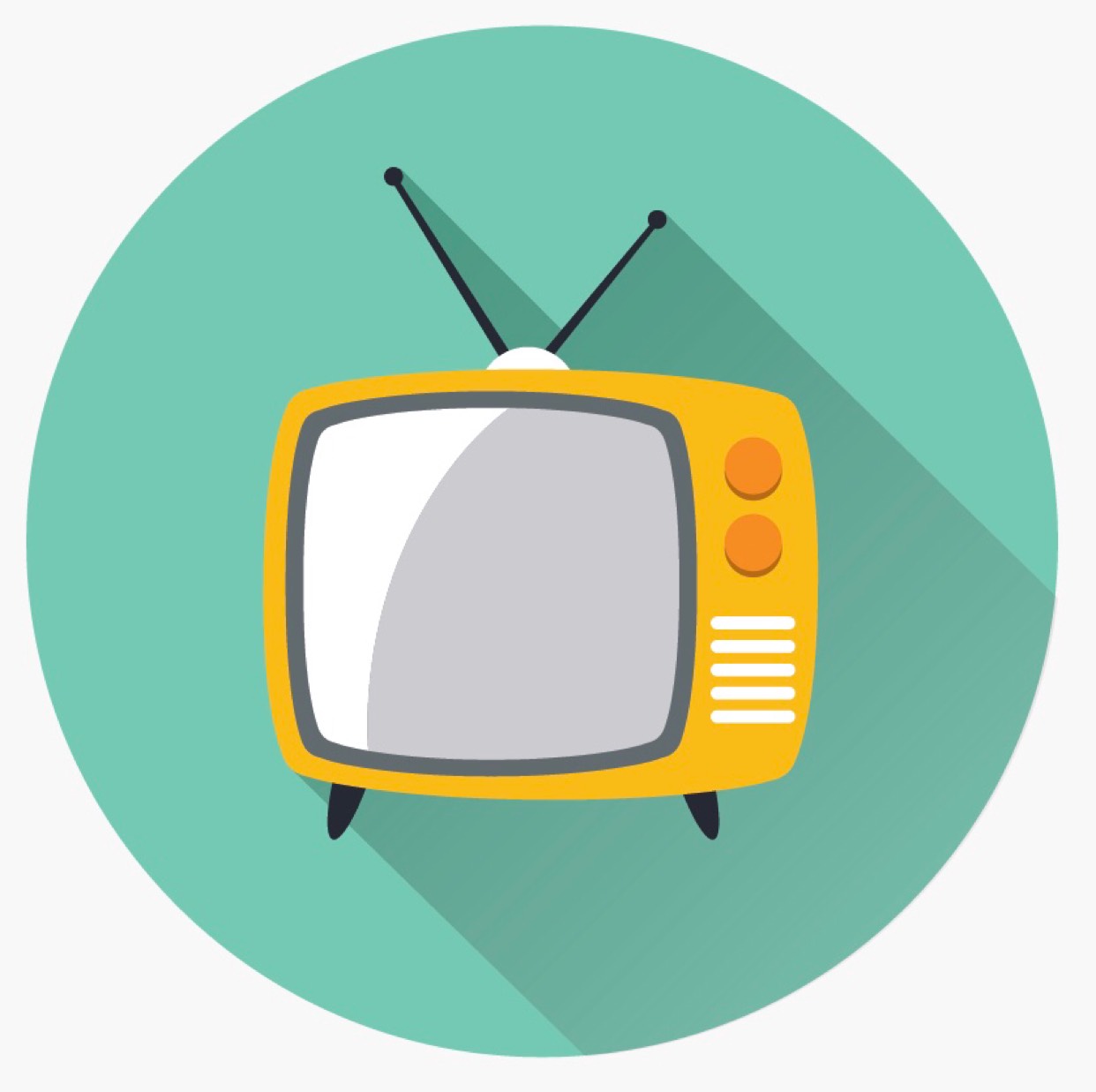 The Twilight Zone is the first of two revivals of Rod Serling's acclaimed 1950/60s television series of the same name. It ran for two seasons on CBS before producing a final season for syndication.