Best of the Worst
(Almost) every movie featured on Red Letter Media's "Best of the Worst."
Russian Terminator
Movies
An ex-mercenary is enlisted back into the life to rescue the boyfriend of the daughter of a powerful mogul.
Ninja Vengeance
Movies
Traveling from California to Houston, a martial arts expert suffers a motorcycle breakdown in a small Texas town. But his bad luck proves to be a blessing in disguise for the local townspeople when he discovers the corrupt sheriff and his KKK cronies beating a young black student to death. Following the code of the ninja, the mysterious warrior embarks on a one-man crusade to clean up the streets. But his quest is complicated by a strong-willed young woman who insists on helping him.
The New Gladiators
Movies
Los Angeles, 2010. The nuclear holocaust is long since history, and gangs of roving warriors battle for control of the wasteland that was once America's most beautiful city. There is one gang that the warriors did not plan for: The New Gladiators, and they're ready for an action-packed battle of futuristic proportions.
Never Too Young to Die
Movies
Secret agent Drew Stargrove is brutally murdered by the ruthless hermaphrodite gang leader Velvet Von Ragnar. The murdered secret agent's son, Lance Stargrove is thrust into the dangerous and intriguing world of secret agents and espionage when he seeks revenge. Danja Deerling teams up with Lance as his sidekick and love interest.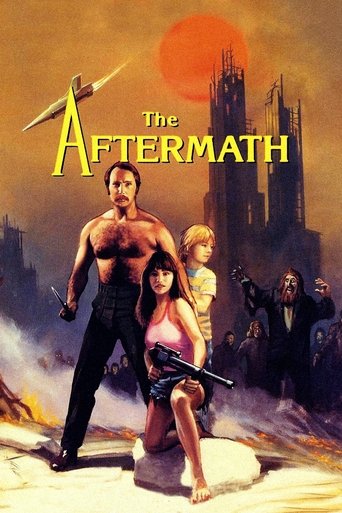 The Aftermath
Movies
After a lengthy space mission, two astronauts (Steve Barkett and Larry Latham) return to an Earth transformed by nuclear war. As renegade gangs and mutants rule Los Angeles, the astronauts join two pretty women and a couple of kids in a growing resistance movement. This sci-fi adventure follows the men as they battle bell-bottomed biker leader Cutter and his brutal gang.