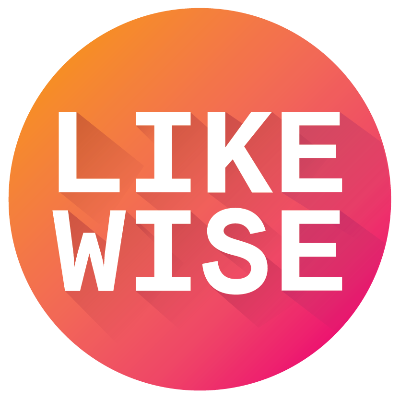 Books That Made Us Fall in Love with Reading
5 Books | by Likewise
It's Book Lovers Day! We asked the Likewise community to share the books that made them fall in love with reading.
Dancing with Myself
Books
In this original memoir following Billy Idol from his childhood in England to his fame at the height of the punk-pop revolution, the iconic superstar tells the real story behind the sex, drugs and rock 'n' roll that he is famous for. A member of the punk rock revolution whose music crossed over into the pop mainstream during the 1980s, Billy Idol is a rock 'n' roll legend. Dancing with Myself will cover the events and the people who shaped his life, his music, and his career, including accounts of his childhood both in England and the U.S., his year at Sussex University, his membership in the Bromley Contingent, his period spent hanging out with the Sex Pistols, his time in Siouxsie and the Banshees, Chelsea, and Generation X. Idol also tackles his successful solo career, which involved collaboration with Steve Stevens and, ultimately, some of the most influential, ground-breaking music videos ever seen on MTV. In Dancing with Myself, Idol renders detailed accounts of his life's highs and lows with the unapologetically in-your-face attitude and exuberance that made him famous. In part a survivor's story Dancing with Myselfis equally a very funny and always riveting account of one man's creative drive.
Nancy Drew 02: The Hidden Staircase
Books
Nancy Drew and The Hidden Staircase hits the big screen in March of 2019! Read the classic book that inspired the movie! After receiving a call from her friend Helen Corning, Nancy agrees to help solve a baffling mystery. Helen's Aunt Rosemary has been living with her mother at the old family mansion, and they have noticed many strange things. They have heard music, thumps, and creaking noises at night, and seen eerie shadows on the walls. Could the house be haunted?Just as soon as she hangs up the phone, a strange man visits Nancy's house to warn her and her father that they are in danger because of a case he is working on buying property for a railroad company. This warning leads Nancy and her father Carson to search for the missing Willie Wharton, a landowner, who can prove he signed away his land to the railroad and save the railroad from a lawsuit. Will Nancy be able to find the missing landowner and discover how these mysteries are related?
The Red Badge of Courage
Books
As important a book today as it was when it was first written, The Red Badge of Courage tells the story of Henry Fielding, a farm boy who sets out in search of glory by running away from home to join the Civil War, only to find himself running away from the battlefield in terror during the first skirmish. Mortified by his cowardice, Henry yearns for a wound, his own red badge of courage, which would legitimize his desertion of his company. When Henry is finally wounded, he finds himself feeling real anger for the very first time, and finally is able to redeem himself.First published in 1865, and in print for 137 years, Stephen Crane's story is considered one of the most important novels of the nineteenth century. It explores the dual natures of battle -- the simultaneous sensations of beauty and violence, of terror and triumph -- and masterfully mirrors them to Henry's own inner turmoil. Fervent and patriotic illustrations by Wendell Minor make The Red Badge of Courage an important addition to the Scribner Illustrated Classics series.
Myth Conceptions
Books
As Court Magician to Rodrick the Fifth of Possiltum, Skeeve must oppose the universe's mightiest invading army, but he is not sure how, and his mentor, Aahz, who lost his sorcerer's power, can no longer help him. Reissue.
Sign up to see the full list!
Sign up with Likewise to see the rest of this list + get more personalized content recommendations tailored to your interests.
Already have an account? Log in