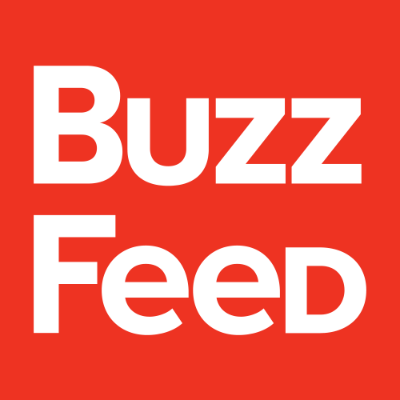 Books To Read After Crazy Rich Asians
5 Books | by BuzzFeed
To celebrate Hollywood's first all-Asian cast in 25 years here are books by Asian and Asian American authors that shouldn't be missed
Chemistry
Books
Winner of the PEN/Hemingway Award A Washington Post Notable Book One of the Best Books of the Year: NPR, Entertainment Weekly, Ann Patchett on PBS NewsHour, Minnesota Public Radio, PopSugar, Maris Kreizman, The Morning NewsWinner of Ploughshares' John C. Zacharis AwardWinner of a Whiting AwardA Belletrist Amuse BookAt first glance, the quirky, overworked narrator of Weike Wang's debut novel seems to be on the cusp of a perfect life: she is studying for a prestigious PhD in chemistry that will make her Chinese parents proud (or at least satisfied), and her successful, supportive boyfriend has just proposed to her. But instead of feeling hopeful, she is wracked with ambivalence: the long, demanding hours at the lab have created an exquisite pressure cooker, and she doesn't know how to answer the marriage question. When it all becomes too much and her life plan veers off course, she finds herself on a new path of discoveries about everything she thought she knew. Smart, moving, and always funny, this unique coming-of-age story is certain to evoke a winning reaction.
A Concise Chinese-English Dictionary for Lovers
Books
From one of our most important contemporary Chinese authors: a novel of language and love that tells one young Chinese woman's story of her journey to the West—and her attempts to understand the language, and the man, she adores. Zhuang—or "Z," to tongue-tied foreigners—has come to London to study English, but finds herself adrift, trapped in a cycle of cultural gaffes and grammatical mishaps. Then she meets an Englishman who changes everything, leading her into a world of self-discovery. She soon realizes that, in the West, "love" does not always mean the same as in China, and that you can learn all the words in the English language and still not understand your lover. And as the novel progresses with steadily improving grammar and vocabulary, Z's evolving voice makes her quest for comprehension all the more poignant. With sparkling wit, Xiaolu Guo has created an utterly original novel about identity and the cultural divide.
The Friend
Books
WINNER OF THE 2018 NATIONAL BOOK AWARD NEW YORK TIMES NOTABLE BOOK OF 2018 "A beautiful book ... a world of insight into death, grief, art, and love." --Wall Street Journal "A penetrating, moving meditation on loss, comfort, memory...Nunez has a wry, withering wit." --NPR "Dry, allusive and charming...the comedy here writes itself." The New York Times A moving story of love, friendship, grief, healing, and the magical bond between a woman and her dog. When a woman unexpectedly loses her lifelong best friend and mentor, she finds herself burdened with the unwanted dog he has left behind. Her own battle against grief is intensified by the mute suffering of the dog, a huge Great Dane traumatized by the inexplicable disappearance of its master, and by the threat of eviction: dogs are prohibited in her apartment building. While others worry that grief has made her a victim of magical thinking, the woman refuses to be separated from the dog except for brief periods of time. Isolated from the rest of the world, increasingly obsessed with the dog's care, determined to read its mind and fathom its heart, she comes dangerously close to unraveling. But while troubles abound, rich and surprising rewards lie in store for both of them. Elegiac and searching, The Friend is both a meditation on loss and a celebration of human-canine devotion.
Train Man
Books
An instant bestseller when it was first published in Japan, Train Man became a multimedia sensation, generating a smash-hit TV series, a blockbuster film, and multiple manga series. Now here's the novel that started it all.Boy–bashful and not overly brave–defends girl from obnoxious drunk on a Tokyo train. Girl sends boy a thank-you pair of pricey Hermés teacups. Boy's a geek and doesn't know what to do next. End of story for most nerds–but this one turns to the world's largest online message board and asks for help, so for him it's just the beginning. This matchless love story is told through a series of Internet chat room threads.As Train Man, our hero charts his progress and unveils each new crisis–from making conversation to deciding what to wear on a date and beyond–in return, he receives advice, encouragement, warnings, and sympathy from the anonymous netizens. And Train Man discovers the secret to what makes the world go round–and proves we really do live in a universe where anything can happen.
Number One Chinese Restaurant
Books
Named a Must-Read by TIME, Buzzfeed, The Wall Street Journal, Star Tribune, Fast Company, The Village Voice, Toronto Star, Fortune Magazine, InStyle, and O, The Oprah Magazine"A joy to read—I couldn't get enough."—Buzzfeed"This novel practically thumps with heartache and sharp humor."—Chang-rae Lee, New York Times bestselling author of Native Speaker An exuberant and wise multigenerational debut novel about the complicated lives and loves of people working in everyone's favorite Chinese restaurant.The Beijing Duck House in Rockville, Maryland, is not only a beloved go-to setting for hunger pangs and celebrations; it is its own world, inhabited by waiters and kitchen staff who have been fighting, loving, and aging within its walls for decades. When disaster strikes, this working family's controlled chaos is set loose, forcing each character to confront the conflicts that fast-paced restaurant life has kept at bay. Owner Jimmy Han hopes to leave his late father's homespun establishment for a fancier one. Jimmy's older brother, Johnny, and Johnny's daughter, Annie, ache to return to a time before a father's absence and a teenager's silence pushed them apart. Nan and Ah-Jack, longtime Duck House employees, are tempted to turn their thirty-year friendship into something else, even as Nan's son, Pat, struggles to stay out of trouble. And when Pat and Annie, caught in a mix of youthful lust and boredom, find themselves in a dangerous game that implicates them in the Duck House tragedy, their families must decide how much they are willing to sacrifice to help their children. Generous in spirit, unaffected in its intelligence, multi-voiced, poignant, and darkly funny, Number One Chinese Restaurant looks beyond red tablecloths and silkscreen murals to share an unforgettable story about youth and aging, parents and children, and all the ways that our families destroy us while also keeping us grounded and alive.