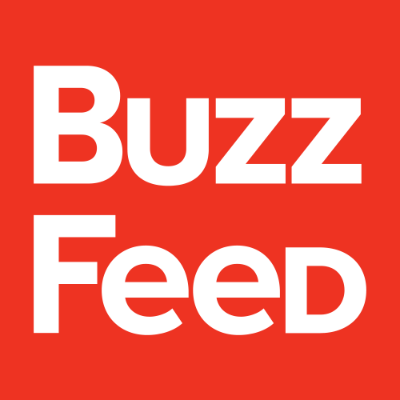 Books To Read After Crazy Rich Asians
5 Books | by BuzzFeed
To celebrate Hollywood's first all-Asian cast in 25 years here are books by Asian and Asian American authors that shouldn't be missed
Chemistry
Books
Named a "Most Anticipated Novel of 2017" by Entertainment Weekly, The Millions, and Bustle A luminous coming-of-age novel about a young female scientist who must recalibrate her life when her academic career goes off track; perfect for readers of Lab Girl and Celeste Ng's Everything I Never Told You. Three years into her graduate studies at a demanding Boston university, the unnamed narrator of this nimbly wry, concise debut finds her one-time love for chemistry is more hypothesis than reality. She's tormented by her failed research--and reminded of her delays by her peers, her advisor, and most of all by her Chinese parents, who have always expected nothing short of excellence from her throughout her life. But there's another, nonscientific question looming: the marriage proposal from her devoted boyfriend, a fellow scientist, whose path through academia has been relatively free of obstacles, and with whom she can't make a life before finding success on her own. Eventually, the pressure mounts so high that she must leave everything she thought she knew about her future, and herself, behind. And for the first time, she's confronted with a question she won't find the answer to in a textbook: What do I really want? Over the next two years, this winningly flawed, disarmingly insightful heroine learns the formulas and equations for a different kind of chemistry--one in which the reactions can't be quantified, measured, and analyzed; one that can be studied only in the mysterious language of the heart. Taking us deep inside her scattered, searching mind, here is a brilliant new literary voice that astutely juxtaposes the elegance of science, the anxieties of finding a place in the world, and the sacrifices made for love and family.
A Concise Chinese-English Dictionary for Lovers
Books
Shortlisted for the Orange Prize for Fiction Twenty-three-year-old Zhuang (or Z as she calls herself - Westerners cannot pronounce her name) arrives in London to spend a year learning English. Struggling to find her way in the city, and through the puzzles of tense, verb and adverb; she falls for an older Englishman and begins to realise that the landscape of love is an even trickier terrain... Xiaolu Guo was named as one of Granta's Best of Young British Novelists
Train Man
Books
After receiving a thank you from a girl he helped on a train, a shy boy turns to the Internet for advice on how to court her.
Number One Chinese Restaurant
Books
"A joy to read—I couldn't get enough." —Buzzfeed "This novel practically thumps with heartache and sharp humor." —Chang-rae Lee, New York Times bestselling author of Native Speaker An exuberant and wise multigenerational debut novel about the complicated lives and loves of people working in everyone's favorite Chinese restaurant. The Beijing Duck House in Rockville, Maryland, is not only a beloved go-to setting for hunger pangs and celebrations; it is its own world, inhabited by waiters and kitchen staff who have been fighting, loving, and aging within its walls for decades. When disaster strikes, this working family's controlled chaos is set loose, forcing each character to confront the conflicts that fast-paced restaurant life has kept at bay. Owner Jimmy Han hopes to leave his late father's homespun establishment for a fancier one. Jimmy's older brother, Johnny, and Johnny's daughter, Annie, ache to return to a time before a father's absence and a teenager's silence pushed them apart. Nan and Ah-Jack, longtime Duck House employees, are tempted to turn their thirty-year friendship into something else, even as Nan's son, Pat, struggles to stay out of trouble. And when Pat and Annie, caught in a mix of youthful lust and boredom, find themselves in a dangerous game that implicates them in the Duck House tragedy, their families must decide how much they are willing to sacrifice to help their children. Generous in spirit, unaffected in its intelligence, multi-voiced, poignant, and darkly funny, Number One Chinese Restaurant looks beyond red tablecloths and silkscreen murals to share an unforgettable story about youth and aging, parents and children, and all the ways that our families destroy us while also keeping us grounded and alive.
Sign up to the see the full list!
Check out the rest of the list with a free account
Already have an account? Sign in