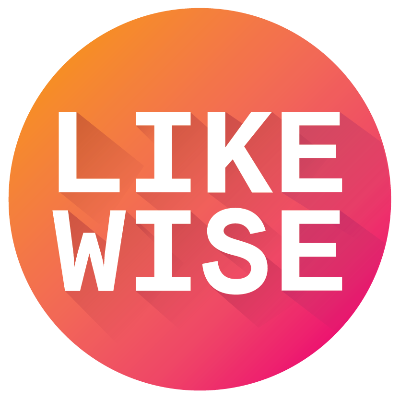 Books We're Thankful For
5 Books | by Likewise
A collection of books the Likewise community is most thankful for.
Love Your Life, Not Theirs
Books
In Love Your Life, Not Theirs, Rachel Cruze shines a spotlight on the most damaging money habit we have: comparing ourselves to others. Then she unpacks seven essential money habits for living the life we really want--a life in line with our values, where we can afford the things we want to buy without being buried under debt, stress, and worry. The Joneses are broke. Life looks good, but hidden beneath that glossy exterior are credit card bills, student loans, car payments, and an out-of-control mortgage. Their money situation is a mess, and they're trying to live a life they simply can't afford. So why exactly do we try so hard to keep up with the Joneses? Are we really living the lives we want, or are we chasing someone else's dream, just trying to keep up appearances on social media, at church, and in our community? Why are we letting other people set the pace for our own family's finances? In Love Your Life, Not Theirs, Rachel shows you how to buy and do the things that are important to you--the right way. That starts by choosing to quit the comparisons, reframing the way you think about money, and developing new habits like avoiding debt, living on a plan, watching your spending, saving for the future, having healthy conversations about money, and giving. These habits work, and Rachel is living proof. Now, she wants to empower you to live the life you've always dreamed of without creating the debt, stress, and worry that are all too often part of the deal. Social media isn't real life, and trying to keep up with the Joneses will never get you anywhere. It's time to live--and love--your life, not theirs.
The Summoning
Books
My name is Chloe Saunders and my life will never be the same again. All I wanted was to make friends, meet boys, and keep on being ordinary. I don't even know what that means anymore. It all started on the day that I saw my first ghost—and the ghost saw me. Now there are ghosts everywhere and they won't leave me alone. To top it all off, I somehow got myself locked up in Lyle House, a "special home" for troubled teens. Yet the home isn't what it seems. Don't tell anyone, but I think there might be more to my housemates than meets the eye. The question is, whose side are they on? It's up to me to figure out the dangerous secrets behind Lyle House . . . before its skeletons come back to haunt me.
A Higher Loyalty
Books
In his book, former FBI director James Comey shares his never-before-told experiences from some of the highest-stakes situations of his career in the past two decades of American government, exploring what good, ethical leadership looks like, and how it drives sound decisions. His journey provides an unprecedented entry into the corridors of power, and a remarkable lesson in what makes an effective leader.Mr. Comey served as director of the FBI from 2013 to 2017, appointed to the post by President Barack Obama. He previously served as U.S. attorney for the Southern District of New York, and the U.S. deputy attorney general in the administration of President George W. Bush. From prosecuting the Mafia and Martha Stewart to helping change the Bush administration's policies on torture and electronic surveillance, overseeing the Hillary Clinton e-mail investigation as well as ties between the Trump campaign and Russia, Comey has been involved in some of the most consequential cases and policies of recent history.
SuperFreakonomics
Books
Freakonomics lived on the New York Times bestseller list for an astonishing two years. Now authors Steven D. Levitt and Stephen J. Dubner return with more iconoclastic insights and observations in SuperFreakonomics—the long awaited follow-up to their New York Times Notable blockbuster. Based on revolutionary research and original studies SuperFreakonomics promises to once again challenge our view of the way the world really works.
Sign up to see the full list!
Sign up with Likewise to see the rest of this list + get more personalized content recommendations tailored to your interests.
Already have an account? Log in