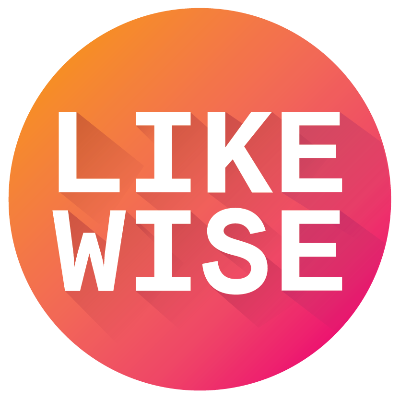 Books for Kiddos Learning to Read
5 Books | by Likewise
Create a list of your favorite educational books! Share your list on social media & tag @Likewise by 8/31. We'll pick our favorite lists with the winner receiving a $1,000 cash prize for their favorite teacher or educational non-profit.
Montessori Reading Workbook
Books
A learn to read workbook by the author of the Practical Guide to the Montessori Method at Home This Montessori practice book includes: Work with letters and a clear and straight-forward system to learn phonics: children will learn the shape and sound of each letter, just like they would with Montessori sandpaper letters. The book includes 26 alphabet worksheets meant for children to trace letters with their fingers and learn to recognize beginning sounds. Montessori pink series activities: children will learn phonetic reading with three-part cards and missing letter activities. We will introduce easy-to-read CVC words with flash cards and games. Montessori blue series activities: the book also includes three part cards and activities to learn digraphs present in CCVC and CVCC words, and a list of words for children to practice. Montessori sight words in flash cards; A paper movable alphabet designed for children to start building their own words. Sentence building: we have also included Montessori reading games and cut-out words to start writing and reading sentences quickly. This is a learn to read book for kids 3-5 and5-7. Each age group will use the book in a slightly different way. The first group will be able to work with the help of an adult, while the older group can start the Montessori reading series mostly on their own, as they will be able to cut, paste and color most of the reading activities by themselves. We have included many Montessori reading tools in this book, which you will be able to cut out and laminate if you want to create your own Montessori reading materials on a budget. This reading workbook contains dozens of engaging black and white illustrations to color, cut and paste, and it is ideal for families who are using Montessori at home (as a reinforcement of school work or as a great homeschooling reading tool) and it can even be used as a Montessori reading instruction tool in the classroom, as it allows its useby more than one child.
Learn to Read Activity Book
Books
Helping your child learn to read is easier with 1O1 way fun lessons When it comes to teaching kids how to read, the key is to make it entertaining. The Learn to Read Activity Book gets kids excited to learn by incorporating 101 fun and colorful exercises developed by an experienced primary school educator. Packed with cumulative lessons featuring coloring, tracing, mazes, word searches, and other exciting activities, the Learn to Read Activity Book is a complete plan. Whether your child is fidgety, fussy, or physically active, the Learn to Read Activity Book will keep and hold their attention--and hopefully promote a lifelong love of reading. The Learn to Read Activity Book includes: Play-motivated learning--Interactive activities for each section help your child stay interested while they learn to read. Resources for parents and teachers--Handy scripts tell you exactly what to say so your child is focused and motivated, plus you'll find a list of additional teaching references. Effective teaching strategies--The "I do, we do, you do" lesson format emphasizes practice and independence with helpful guidance from you. Enjoy witnessing those light-bulb moments as your young reader grasps new skills and finds the confidence to use them with the Learn to Read Activity Book.
I Spy Letters
Books
Rhyming text invites the reader to find hidden objects representing the letters from A to Z.
Curious George Curious About Phonics 12 Book Set
Books
The Curious About Phonics Learn-to-Read program can help your child master the basic phonics skills that are the building blocks for a lifetime of reading and learning. This e-collection of twelve books introduce a carefully selected progression of letter sounds; there are repeated examples of the sounds being focused on, and high-frequency words (the, and) are called out, as are challenge words (rabbit, pancake). Challenge words are always referenced in the art. Also included with the set is a handy parent guide.
Sign up to see the full list!
Sign up with Likewise to see the rest of this list + get more personalized content recommendations tailored to your interests.
Already have an account? Log in