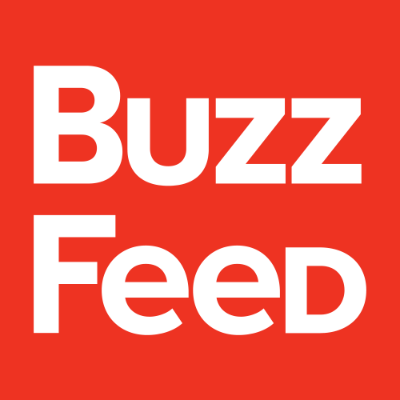 Books with the Best Titles
5 Books | by BuzzFeed
Amazing Books You'll Want To Buy Just For The Title
How to Survive a Garden Gnome Attack
Books
There's a new threat in town – and it's only twelve inches tall. How to Survive a Garden Gnome Attack is the only comprehensive survival guide that will help you prevent, prepare for, and ward off an imminent home invasion by the common garden gnome. Once thought of as harmless garden decorations, evidence is mounting that these smiling lawn statues are poised and ready to wreck havoc. The danger is real. And it's here. Class 1 gnome-slayer and gnome defence expert Chuck Sambuchino has developed a proven system – Assess, Protect, Defend, Apply – for safeguarding property, possessions, and loved ones. Strategies include step-by-step instructions for gnome-proofing the average dwelling, recognising and interpreting the signs of a gathering horde and – in the event that a secured perimeter is breached – confronting and combating the attackers at close range.
Amish Vampires in Space
Books
Jebediah has a secret that will change his world forever and send his people into space. The Amish world of Alabaster calls upon an ancient promise to escape destruction. They end up on a cargo ship bound for the stars. But they are not the only cargo on board. Some of it is alive... or used to be. Now, with vampires taking over and closing in on the Amish refugees, these simple believers must decide whether their faith depends upon their honored traditions or something even older.
One Day We'll All Be Dead and None of This Will Matter
Books
One of NPR's Best Books of the Year A DEBUT COLLECTION OF FIERCE, FUNNY ESSAYS ABOUT GROWING UP THE DAUGHTER OF INDIAN IMMIGRANTS IN WESTERN CULTURE, ADDRESSING SEXISM, STEREOTYPES, AND THE UNIVERSAL MISERIES OF LIFEIn One Day We'll All Be Dead and None of This Will Matter, Scaachi Koul deploys her razor-sharp humor to share all the fears, outrages, and mortifying moments of her life. She learned from an early age what made her miserable, and for Scaachi anything can be cause for despair. Whether it's a shopping trip gone awry; enduring awkward conversations with her bikini waxer; overcoming her fear of flying while vacationing halfway around the world; dealing with Internet trolls, or navigating the fears and anxieties of her parents. Alongside these personal stories are pointed observations about life as a woman of color: where every aspect of her appearance is open for critique, derision, or outright scorn; where strict gender rules bind in both Western and Indian cultures, leaving little room for a woman not solely focused on marriage and children to have a career (and a life) for herself.With a sharp eye and biting wit, incomparable rising star and cultural observer Scaachi Koul offers a hilarious, scathing, and honest look at modern life.
Maybe Your Leg Will Grow Back!
Books
Finding the bright side of a terrible situation has never been easier, thanks to the adorable baby animal postcards found in Maybe Your Leg Will Grow Back. Amanda McCall and Ben Schwartz, nationally bestselling authors of Grandma's Dead and Why is Daddy in a Dress?, are back with their third collection of cuteness designed to soften life's unexpected blows, whether you're dealing with shark attacks, incurable diseases, or incarcerations in filthy third world prisons. With delicious dark humor in vein of The Bunny Suicides, Maybe Your Leg Will Grow Back even includes a bonus DIY crafts section to help you find the sunny side of any catastrophe.