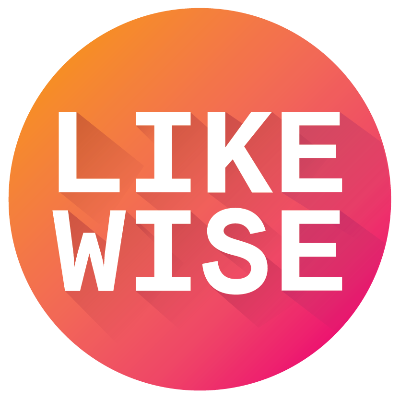 Competitive Streak
5 Shows & Movies | by Likewise
Favorite competition based shows brought to you by the Likewise community!
Chopped
Shows
A high energy, fast paced cooking competition that challenges four up-and-coming chefs to turn a selection of everyday ingredients into an extraordinary three-course meal. After each course, a contestant gets "chopped" by our panel of esteemed culinary luminaries until the last man or woman left standing claims victory.
The Great British Bake Off
Shows
The Great British Bake Off is a British television baking competition first shown by the BBC on 17 August 2010. The judges are cookery writer Mary Berry and professional baker Paul Hollywood. Mel Giedroyc & Sue Perkins have presented all four series of the programme. The competition selects from amongst its competitors the best amateur baker. Having gained increasing popularity since the first series, it is credited with reinvigorating interest in baking throughout the UK and many of its participants, including winners, have gone on to start a career based on bakery.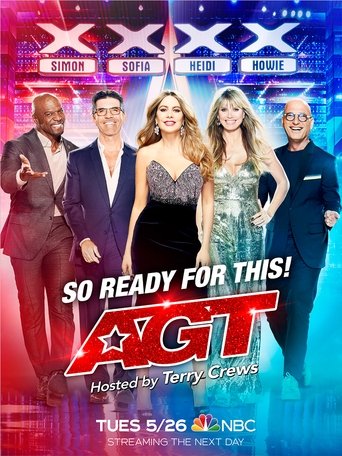 America's Got Talent
Shows
America's Got Talent is an American reality television series on the NBC television network, and part of the global British Got Talent franchise. It is a talent show that features singers, dancers, magicians, comedians, and other performers of all ages competing for the advertised top prize of one million dollars. The show debuted in June 2006 for the summer television season. From season three onwards, the prize includes the one million dollars, payable in a financial annuity over 40 years, and a show as the headliner on the Las Vegas Strip. Among its significant features were that it gave an opportunity to talented amateurs or unknown performers, with the results decided by an audience vote. The format is a popular one and has often been reworked for television in the United States and the United Kingdom. The current incarnation was created by Simon Cowell, and was originally due to be a 2005 British series called Paul O'Grady's Got Talent but was postponed due to O'Grady's acrimonious split with broadcaster ITV. As such, the American version became the first full series of the franchise. Despite Cowell's involvement in the show's production, his contract with Fox for his involvement with American Idol prevented him from being involved in the show as a judge. After leaving Idol Cowell began to produce and judge a version of The X Factor for Fox in 2011.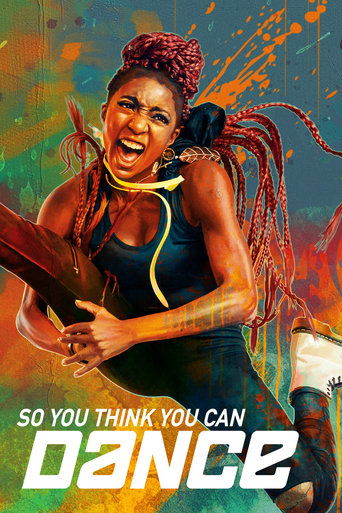 So You Think You Can Dance
Shows
American competition television series in which dancers vie for exposure and recognition and with hopes of securing, in addition to a monetary prize, professional opportunities in the world of dance and entertainment.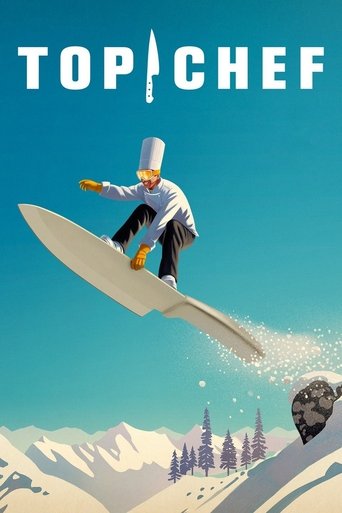 Top Chef
Shows
Top Chef is an American reality competition show on the cable television network Bravo, that first aired in 2006, in which chefs compete against each other in culinary challenges. They are judged by a panel of professional chefs and other notables from the food and wine industry with one or more contestants eliminated in each episode. The show is produced by Magical Elves Productions, the same company that created Project Runway. Nine international adaptations of Top Chef have been produced, two of which, the Franco-Belgian Top Chef and the Dutch Topchef, have had four seasons each. In the United States, the show has had two spin-offs: Top Chef: Masters, featuring established, award-winning chefs, and Top Chef: Just Desserts, featuring pastry chefs. One more spin-off is planned: Top Chef Junior, featuring contestants in their early teens. On May 10, 2013, it was announced that the upcoming eleventh season of the series will be set in New Orleans, Louisiana. It will premiere on October 2, 2013.