Welcome to Leith
Movies
In September 2012, the tiny prairie town of Leith, North Dakota, sees its population of 24 grow by one. As the new resident's behavior becomes more threatening, tensions soar, and the residents desperately look for ways to expel their unwanted neighbor.
Harlan County U.S.A.
Movies
This film documents the coal miners' strike against the Brookside Mine of the Eastover Mining Company in Harlan County, Kentucky in June, 1973. Eastovers refusal to sign a contract (when the miners joined with the United Mine Workers of America) led to the strike, which lasted more than a year and included violent battles between gun-toting company thugs/scabs and the picketing miners and their supportive women-folk. Director Barbara Kopple puts the strike into perspective by giving us some background on the historical plight of the miners and some history of the UMWA.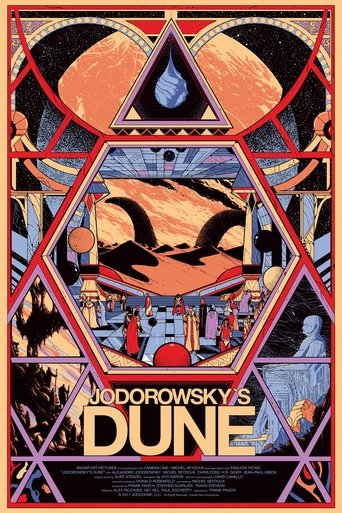 Jodorowsky's Dune
Movies
Shot in France, England, Switzerland and the United States, this documentary covers director Alejandro Jodorowsky (El Topo, Holy Mountain, Santa Sangre) and his 1974 Quixotic attempt to adapt the seminal sci-fi novel Dune into a feature film. After spending 2 years and millions of dollars, the massive undertaking eventually fell apart, but the artists Jodorowsky assembled for the legendary project continued to work together. This group of artists, or his "warriors" as Jodorowsky named them, went on to define modern sci-fi cinema with such films as Alien, Blade Runner, Star Wars and Total Recall.
The Cannibal in the Jungle
Movies
An American scientist who was convicted of killing and cannibalizing two colleagues in the jungles of Flores, Indonesia in 1977. Branded "The American Cannibal" by the press during his trial, Dr. Timothy Darrow defended himself by claiming a mythic human-ape creature was responsible for the murders. The news outlet documented an indigenous tribe on Flores, the very same island where the hobbit remains were discovered, which had its own accounts of little wild men that stood just over three feet tall, climbed trees, walked on two feet and thrived on cannibalism. And according to the local legend, those creatures may never have died out at all. Follow an expedition team deep into the heart of Flores Island to investigate Dr. Timothy Darrow's claims and find out once and for all if hobbits still exist in the deepest, most remote realms of the Indonesian jungle.