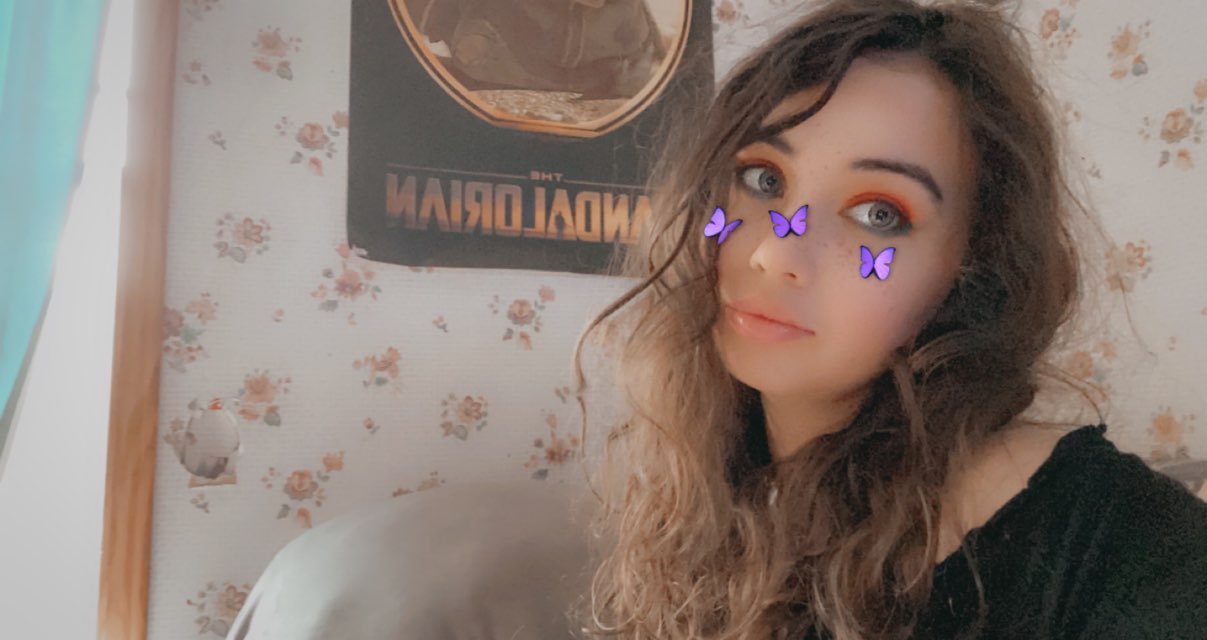 Dean Koontz Movies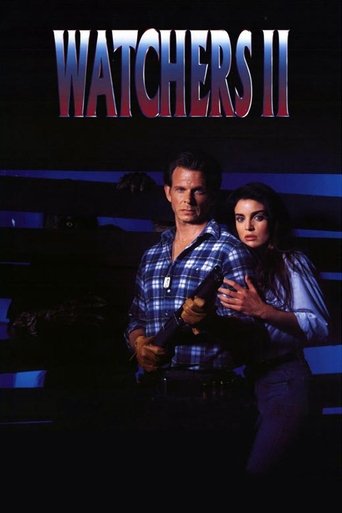 Watchers II
Movies
A genetically re-engineered dog develops a psychic link with a monster created in a lab experiment which goes awry.
Demon Seed
Movies
A scientist creates Proteus, an organic super computer with artificial intelligence which becomes obsessed with human beings, and in particular the creators wife.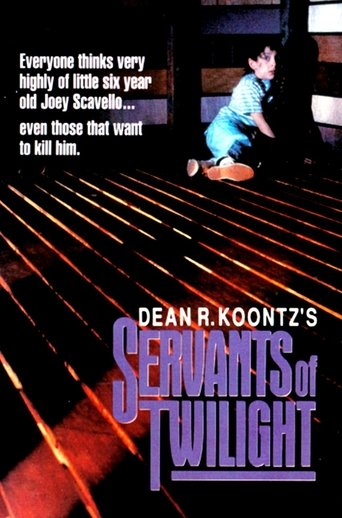 Servants of Twilight
Movies
Based on the novel by Dean R. Koontz, this action packed thriller features Bruce Greenwood as a private detective hired to protect a little boy from a fanatical religious cult that believe he is the antichrist fortold in the book of Revelations.
Watchers 3
Movies
A top-secret experiment spawns two highly intelligent life-forms: Einstein, a golden retriever with an IQ of 175; and The Outsider, a deformed monstrosity that exists to kill... and avenge its creators. When the Outsider escapes into the jungles of South America, the government sends in some ex-military convicts to catch the beast. But what starts out as a high-speed chase ends up in bloody carnage. Only Einstein knows the Outsider's motives, and only the canine can outsmart the creature. Now, it's a battle of beasts as man's best friend confronts man's worst nightmare.
Hideaway
Movies
Hatch Harrison, his wife, Lindsey, and their daughter, Regina, are enjoying a pleasant drive when a car crash leaves wife and daughter unharmed but kills Hatch. However, an ingenious doctor, Jonas Nyebern, manages to revive Hatch after two lifeless hours. But Hatch does not come back unchanged. He begins to suffer horrible visions of murder -- only to find out the visions are the sights of a serial killer.