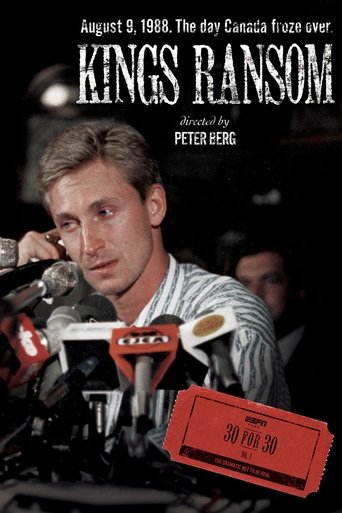 Kings Ransom
Movies
On August 9, 1988, the NHL was forever changed with the single stroke of a pen. The Edmonton Oilers, fresh off their fourth Stanley Cup victory in five years, signed a deal that sent Wayne Gretzky, a Canadian national treasure and the greatest hockey player ever to play the game, to the Los Angeles Kings in a multi-player, multi-million dollar deal. As bewildered Oiler fans struggled to make sense of the unthinkable, fans in Los Angeles were rushing to purchase season tickets at a rate so fast it overwhelmed the Kings box office. Overnight, a franchise largely overlooked in its 21-year existence was suddenly playing to sellout crowds and standing ovations, and a league often relegated to "little brother" status exploded from 21 teams to 30 in less than a decade.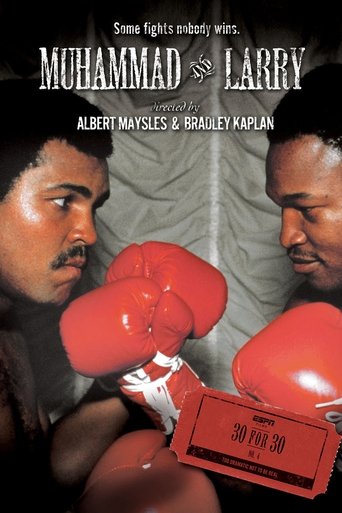 Muhammad and Larry
Movies
In October of 1980 Muhammad Ali was preparing to fight for an unprecedented fourth heavyweight title against his friend and former sparring partner Larry Holmes. To say that the great Ali was in the twilight of his career would be generous; most of his admiring fans, friends and fight scribes considered his bravado delusional. What was left for him to prove? In the weeks of training before the fight, documentarians Albert and David Maysles took an intimate look at Ali trying to convince the world and perhaps himself, that he was still "The Greatest." At the same time, they documented the mild-mannered and undervalued champion Holmes as he confidently prepared to put an end to the career of a man for whom he had an abiding and deep affection
Without Bias
Movies
The late Len Bias still leaves more questions than answers. When Bias dropped dead two days after the 1986 NBA Draft, he forever altered our perception of casual drug use and became the tipping point of America's drug crisis in the mid-80's. Future generations continue to face the harsh punishment of drug policies that were influenced by the public outcry after his heartbreaking death. Instead of becoming an NBA star, he became a one-man deterrent, the athlete who reminded everyone just how dangerous drug use can be. Amazingly, questions still linger about his death nearly a quarter-century later. How good could he have been in the pro ranks? Has he become underrated or overrated as the years pass? How could a University of Maryland superstar and Boston Celtics lottery pick be derailed by a cocaine binge? Was Bias a one-time user as we were led to believe, or was there a pattern of recreational use that led to his fatal last night? Did he fall in with the wrong crowd.
The Band That Wouldn't Die
Movies
In late March of 1984, a moving company secretly packed up the Baltimore Colts' belongings and its fleet of vans sneaked off in the darkness of the early morning. Leaving a city of deeply devoted fans in shock and disbelief. What caused owner Robert Irsay to turn his back on a town that was as closely linked to its team as any in the NFL? Academy Award-winning filmmaker Barry Levinson, himself a long-standing Baltimore Colts fanatic, will probe that question in light of the changing relationship of sports to community. Through the eyes of members of the Colts Marching Band, Levinson will illustrate how a fan base copes with losing the team that it loves.
Small Potatoes: Who Killed the USFL?
Movies
In 1983 the upstart United States Football League (USFL) had the audacity to challenge the almighty NFL. The new league did the unthinkable by playing in the spring and plucked three straight Heisman Trophy winners away from the NFL. The 12-team USFL played before crowds that averaged 25,000, and started off with respectable TV ratings. But with success came expansion and new owners, including a certain high profile and impatient real estate baron whose vision was at odds with the league's founders. Soon, the USFL was reduced to waging a desperate anti-trust lawsuit against the NFL, which yielded an ironic verdict that effectively forced the league out of business. Now, almost a quarter of a century later, Academy Award-nominated and Peabody Award-winning director Mike Tollin, himself once a chronicler of the league, will showcase the remarkable influence of those three years on football history and attempt to answer the question, "Who Killed the USFL?"