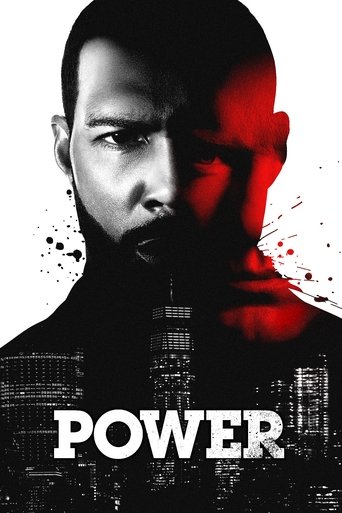 Power
Shows
James "Ghost" St. Patrick has it all: a beautiful wife, a gorgeous Manhattan penthouse, and the hottest, up-and-coming new nightclub in New York. His club, Truth, caters to the elite: the famous and infamous boldface names that run the city that never sleeps. As its success grows, so do Ghost's plans to build an empire. However, Truth hides an ugly reality. It's a front for Ghost's criminal underworld; a lucrative drug network, serving only the wealthy and powerful. As Ghost is seduced by the prospect of a legitimate life, everything precious to him becomes unknowingly threatened. Once you're in, can you ever get out?
Breaking Bad
Shows
Breaking Bad is an American crime drama television series created and produced by Vince Gilligan. Set and produced in Albuquerque, New Mexico, Breaking Bad is the story of Walter White, a struggling high school chemistry teacher who is diagnosed with inoperable lung cancer at the beginning of the series. He turns to a life of crime, producing and selling methamphetamine, in order to secure his family's financial future before he dies, teaming with his former student, Jesse Pinkman. Heavily serialized, the series is known for positioning its characters in seemingly inextricable corners and has been labeled a contemporary western by its creator.
Westworld
Shows
A dark odyssey about the dawn of artificial consciousness and the evolution of sin. Set at the intersection of the near future and the reimagined past, it explores a world in which every human appetite, no matter how noble or depraved, can be indulged.
Sons of Anarchy
Shows
An adrenalized drama with darkly comedic undertones that explores a notorious outlaw motorcycle club's (MC) desire to protect its livelihood while ensuring that their simple, sheltered town of Charming, California remains exactly that, charming. The MC must confront threats from drug dealers, corporate developers, and overzealous law officers. Behind the MC's familial lifestyle and legally thriving automotive shop is a ruthless and illegal arms business driven by the seduction of money, power, and blood.
Sign up to the see the full list!
Check out the rest of the list with a free account
Already have an account? Sign in