Willy Wonka & the Chocolate Factory
Movies
Eccentric candy man Willy Wonka prompts a worldwide frenzy when he announces that golden tickets hidden inside five of his delicious candy bars will admit their lucky holders into his top-secret confectionary. But does Wonka have an agenda hidden amid a world of Oompa Loompas and chocolate rivers?
The Nightmare Before Christmas
Movies
Tired of scaring humans every October 31 with the same old bag of tricks, Jack Skellington, the spindly king of Halloween Town, kidnaps Santa Claus and plans to deliver shrunken heads and other ghoulish gifts to children on Christmas morning. But as Christmas approaches, Jack's rag-doll girlfriend, Sally, tries to foil his misguided plans.
Monster House
Movies
Monsters under the bed are scary enough, but what happens when an entire house is out to get you? Three teens aim to find out when they go up against a decrepit neighboring home and unlock its frightening secrets.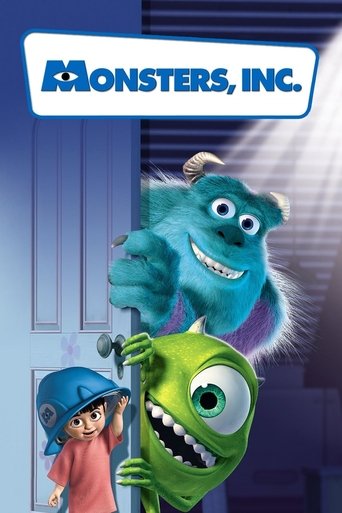 Monsters, Inc.
Movies
James Sullivan and Mike Wazowski are monsters, they earn their living scaring children and are the best in the business... even though they're more afraid of the children than they are of them. When a child accidentally enters their world, James and Mike suddenly find that kids are not to be afraid of and they uncover a conspiracy that could threaten all children across the world.
Sign up to see the full list!
Sign up with Likewise to see the rest of this list + get more personalized content recommendations tailored to your interests.
Already have an account? Log in