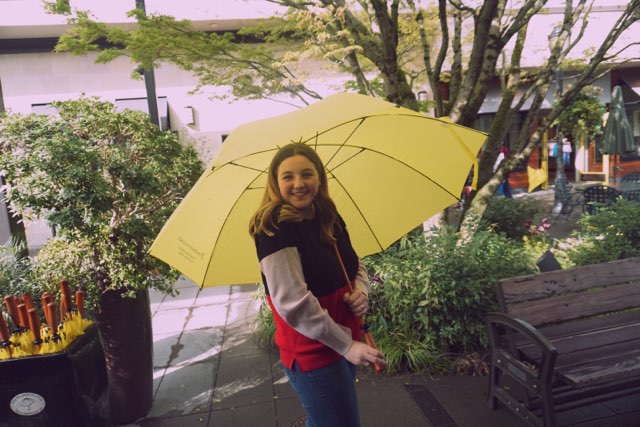 🚨🚨Finals are coming... I repeat FINALS ARE COMING🚨🚨
18 Podcasts | by Kayla Levin
Podcasts to ease nerves or stress!
Sleep Meditation Podcast - ASMR Sleep Triggers - Calm Nature Sounds and Relaxing Music
Alternative Health, Health
The Calm Living Blueprint: Social Anxiety | Anxiety | Stress | Mindfulness | Inner Peace
Self-Help, Health
It's only when we stop struggling against our fearfulness, against our anxiety, that we begin to find lasting freedom from it to live the lives we want to live.
Meditation Station by Stin Hansen
Self-Help, Health
A makeover for your mind. With over 100 million downloads, Stin is a great one to follow.
Sleep and Relax ASMR
Arts
Sleep and Relax ASMR is a weekly podcast that creates audio experiences designed to help people sleep and relax. The show uses various ASMR triggers including whispers, gentle speaking, relaxing background noise, and general ambiance to help people unwind and relax from their busy lives. Our goal is to create the best ASMR content possible. Whether you enjoy the sound of soothing waves, snow crunching on a mountain, a soft spoken ramble, or whispered storytelling, Sleep and Relax ASMR has your ASMR needs covered. Check out Sleep and Relax ASMR and Friends for more ASMR content. Become a supporter of this podcast: <a href="https://anchor.fm/sleepandrelaxasmr/support" rel="payment">https://anchor.fm/sleepandrelaxasmr/support</a>
The Meditation Podcast
Alternative Health, Health
The Meditation Podcast creates an extraordinary meditation experience for people in their everyday lives. Founded in 2006 by husband-and-wife team Jesse & Jeane Stern, the podcast uses guided meditations, binaural beats, mindfulness, and 20+ years experience in Healing Arts. Please use headphones, and do not listen while driving or operating machinery. For our complete archive of meditations, please visit our web site or Patreon.com/theMeditationPodcast.
Hay House Meditations
Alternative Health, Health
Hay House presents Guided Meditations featuring your favorite authors guiding you through mediations designed to help you relax and rejuvenate. Each week we bring you a new mediation with a featured author taking you on a meditational journey ranging from numerous topics on health, healing, overcoming fears and blocks and much more. Please visit hayhouse.com or facebook.com/HayHouseDailyMeditations to learn more.
Meditation Minis Podcast
Self-Help, Health
Guided Sleep Meditations
Self-Help, Health
Soothing guided meditations to help you relax and get to sleep at bedtime.
I Should Be Meditating with Alan Klima: Guided Mindfulness Meditation and Discussion
Self-Help, Health
Stick with and Deepen Meditation
Morning Mindfulness - Two Positive Minutes to Start Your Day with Dr. Jin
Self-Help, Health
This podcast is about mindfulness. No, no, no, not about just sitting and doing nothing and emptying your mind. That is not mindfulness, that would be mindlessness. But we are talking about mindfulness. It is about being in the moment. It is about paying attention. It is about nonjudgmental attitude. It is about awareness. It is about making wiser decisions.
The OneMind Meditation Podcast with Morgan Dix: Meditation | Mindfulness | Health
Alternative Health, Health
How on earth can you squeeze meditation into the accelerating pace of a 21st century lifestyle? On OneMind we explore the art of meditation and mindfulness and interview meditation teachers and every day practitioners. We share tips and find stories that illuminate why this ancient practice matters now more than ever. You'll learn the latest science and how to bring the benefits of meditation into your work, your health, your play, your relationships, and your life. OneMind is brought to you by AboutMeditation.com.
A Keen Mind | Stress Reduction | Mindfulness | Meditation
Health
Welcome! Most people struggle with stress and feel overwhelmed when they can't keep up with life's demands. If you are battling stress over competing demands from work, home or both and would love to find relief from the onslaught of daily strains and pressures, this show can help. Jude Johnson, is a licensed therapist who teaches Mindfulness Based Stress Reduction (MBSR) which has been shown to help with stress, pain and illness. This show provides effective tips for stress reduction and includes a guided meditation.
Breaking Beyond- Daily Guided Meditations
Alternative Health, Health
Join me for daily guided meditations. These meditations are derived from my years of practice in Shamanic journey and are uniquely different. I work as an Intuitive healer, meditation coach, past life regression therapist, and psychic medium. My meditations are meant to allow you to turn the mirror on yourself and look inward for deeper self awareness and healing. At the end of each meditation, there is a brief discussion to help bring clarity to the signs and symbols that present during your meditation. Become a supporter of this podcast: <a href="https://anchor.fm/jill-pape-lemke/support" rel="payment">https://anchor.fm/jill-pape-lemke/support</a>
OWNING IT
Society & Culture
Own the Dash is about owning your life, leaving a legacy and giving back more than you take. It's about making the most of each day and giving your life a true meaning, one without doubt or insecurity.
Owning It: The Anxiety Podcast
Self-Help, Health
From the number one non-fiction bestseller, comes Owning It: The Anxiety Podcast - with everything you need to hear to get on top of your anxiety. This practical and relaxed series explores everything from what anxiety is and why it happens to us, how our brains work and why it''s actually very normal to the various tools and techniques necessary for owning it. Author Caroline Foran shares her story, along with some expert input, in an attempt to help you show your anxiety who's boss. Most importantly, this is a series that tackles the reality of anxiety from a refreshing and relatable perspective.
The Anxiety Coaches Podcast
Self-Help, Health
The Anxiety Coaches Podcast is a relaxing and inspiring show sharing lifestyle changes to calm your nervous system and help you heal Anxiety, Panic, and PTSD for life! We Bring you 2 episodes every week. There is no need to walk this path alone. Join us for a relaxing, informative and inspiring time and start your journey out of anxiety-panic! Find meditations, info about anxiety and more at www.AnxietyCoachesPodcast.com
The Overwhelmed Brain
Self-Help, Health
The Overwhelmed Brain is here to help you increase your emotional intelligence, strengthen your self-worth and self-esteem, and empower you so that you can make decisions that are right for you. If you struggle with anxiety, depression, fears, stress, obsession, panic, or any relationship, marriage, emotional abuse, or family issues, this show empowers you to honor yourself and get into alignment with what's most important to you. If affirmations feel like lies and positive thinking feels like denial, tune into the show that gives you practical, down to earth advice to help you create the life you want. No more emotional abuse
Your Anxiety Toolkit
Health, Religion & Spirituality
Your Anxiety Toolkit aims to provide you with helpful tools to manage anxiety, stress and other emotions that get in the way.