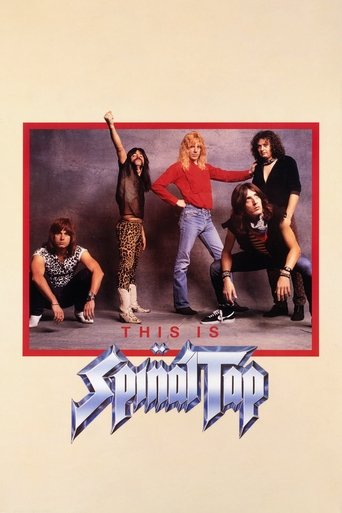 This Is Spinal Tap
Movies
"This Is Spinal Tap" shines a light on the self-contained universe of a metal band struggling to get back on the charts, including everything from its complicated history of ups and downs, gold albums, name changes and undersold concert dates, along with the full host of requisite groupies, promoters, hangers-on and historians, sessions, release events and those special behind-the-scenes moments that keep it all real.
Best in Show
Movies
The tension is palpable, the excitement is mounting and the heady scent of competition is in the air as hundreds of eager contestants from across America prepare to take part in what is undoubtedly one of the greatest events of their lives -- the Mayflower Dog Show. The canine contestants and their owners are as wondrously diverse as the great country that has bred them.
Waiting for Guffman
Movies
Corky St. Clair is a director, actor and dancer in Blaine, Missouri. When it comes time to celebrate Blaine's 150th anniversary, Corky resolves to bring down the house in Broadway style.
What We Do in the Shadows
Movies
Vampire housemates try to cope with the complexities of modern life and show a newly turned hipster some of the perks of being undead.
We Make Movies
Movies
A hilarious and heartfelt look "behind the scenes" as a group of college kids spend their summer making a movie for their town's Film Festival. Cameras chronicle the tumultuous ups and downs (mostly downs) as an egotistical student Director rounds up his friends (and some bystanders) to help make his masterpiece: a movie that blends together all the greatest films ever made.