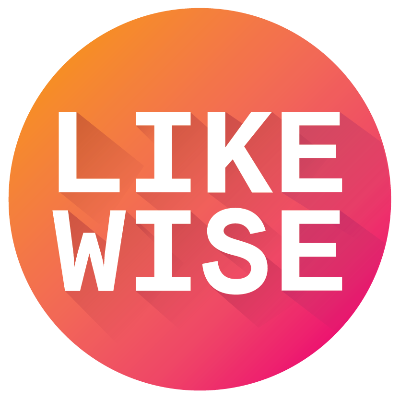 Goodreads Choice Award Winners 📚
5 Books | by Likewise
The top 20 books of the year according to Goodreads.
The Testaments
Books
In this brilliant sequel to The Handmaid's Tale, acclaimed author Margaret Atwood answers the questions that have tantalized readers for decades. When the van door slammed on Offred's future at the end of The Handmaid's Tale, readers had no way of telling what lay ahead for her—freedom, prison or death. With The Testaments, the wait is over. Margaret Atwood's sequel picks up the story fifteen years after Offred stepped into the unknown, with the explosive testaments of three female narrators from Gilead. "Dear Readers: Everything you've ever asked me about Gilead and its inner workings is the inspiration for this book. Well, almost everything! The other inspiration is the world we've been living in." —Margaret Atwood
Daisy Jones and the Six
Books
THE SUNDAY TIMES AND NEW YORK TIMES BESTSELLER 'I LOVE it . . . I can't remember the last time I read a book that was so fun' DOLLY ALDERTON _________________ They were the new icons of rock and roll, fated to burn bright and not fade away. But on 12 July 1979, it all came crashing down. There was Daisy, rock and roll force of nature, brilliant songwriter and unapologetic drug addict, the half-feral child who rose to superstardom. There was Camila, the frontman's wife, too strong-willed to let the band implode - and all too aware of the electric connection between her husband and Daisy. There was Karen, ice-cool keyboardist, a ferociously independent woman in a world that wasn't ready for her. And there were the men surrounding them: the feuding, egotistical Dunne brothers, the angry guitarist chafing on the sidelines, the drummer binge-drinking on his boat, the bassist trying to start a family amid a hedonistic world tour. They were creative minds striking sparks from each other, ready to go up in flames. It's never just about the music... _________________ 'Brace for 2019's first pop-culture sensation . . . we're not exaggerating . . . new obsession, incoming' TELEGRAPH 'Utterly believable...fantastically enjoyable' THE TIMES 'Pitch perfect' SUNDAY TIMES 'Reads like an addictive Netflix documentary meets A Star Is Born - despite being utterly fictional. It's also a call-to-arms that when you find your niche, don't doubt, embrace it.' EMERALD STREET 'The verdict: Daisy Jones steals the limelight... A zeitgeist book for 2019' STYLIST 'Well observed, sensitively told . . . a great read.' WILL GOMPERTZ, BBC 'A tremendously engaging, and completely believable tale of rock and roll excess... inventive, persuasive and completely satisfying.' DYLAN JONES 'I spent a lost weekend in this book. Daisy Jones is an instant icon.' ERIN KELLY 'DAISY JONES & THE SIX is a transporting novel - at once a love story, a glimpse into the combustible inner workings of a rock-and-roll band, and a pitch-perfect recreation of the music scene of the Fleetwood Mac era. You'll never want it to end.' CECILIA AHERN 'Once in a blue moon you get to discover a book you end up pressing upon many other people to read. Taylor Jenkins Reid has got every nuance, every detail exact and right. I loved every word.' PAUL REES 'So brilliantly written I thought all the characters were real . . . I couldn't put it down' EDITH BOWMAN 'Explosive . . . a gorgeous novel and a ravishing read.' CHARLOTTE HEATHCOTE, SUNDAY EXPRESS 'Sex, drugs and rock 'n' roll? You bet, but it's Daisy's refusal to become a mere muse that powers this buzzy music-industry romance.' HEPHZIBAH ANDERSON, MAIL ON SUNDAY 'The characters leap off the page, seducing you with their dramas, and making you wish the band was real.' HEAT 'The heady haze of the 70s music scene, and a perfectly flawed Daisy, combine to create a fresh, rock n roll read. I loved it.' ALI LAND, author of Good Me Bad Me
The Silent Patient
Books
"That rarest of beasts: the perfect thriller. This extraordinary novel set my blood fizzing—I quite literally couldn't put it down. I told myself I'd just dip in; eleven hours later—it's now 5:47 a.m.—I've finished it, absolutely dazzled." —A. J. Finn, #1 New York Times bestselling author of The Woman in the Window Promising to be the debut novel of the season The Silent Patient is a shocking psychological thriller of a woman's act of violence against her husband—and of the therapist obsessed with uncovering her motive... Alicia Berenson's life is seemingly perfect. A famous painter married to an in-demand fashion photographer, she lives in a grand house with big windows overlooking a park in one of London's most desirable areas. One evening her husband Gabriel returns home late from a fashion shoot, and Alicia shoots him five times in the face, and then never speaks another word. Alicia's refusal to talk, or give any kind of explanation, turns a domestic tragedy into something far grander, a mystery that captures the public imagination and casts Alicia into notoriety. The price of her art skyrockets, and she, the silent patient, is hidden away from the tabloids and spotlight at the Grove, a secure forensic unit in North London. Theo Faber is a criminal psychotherapist who has waited a long time for the opportunity to work with Alicia. His determination to get her to talk and unravel the mystery of why she shot her husband takes him down a twisting path into his own motivations—a search for the truth that threatens to consume him....
Ninth House
Books
From #1 New York Times bestselling author Leigh Bardugo comes a mesmerizing tale of power, privilege, and dark magic set among the Ivy League elite. Galaxy "Alex" Stern is the most unlikely member of Yale's freshman class. Raised in the Los Angeles hinterlands by a hippie mom, Alex dropped out of school early and into a world of shady drug-dealer boyfriends, dead-end jobs, and much, much worse. In fact, by age twenty, she is the sole survivor of a horrific, unsolved multiple homicide. Some might say she's thrown her life away. But at her hospital bed, Alex is offered a second chance: to attend one of the world's most prestigious universities on a full ride. What's the catch, and why her? Still searching for answers to this herself, Alex arrives in New Haven tasked by her mysterious benefactors with monitoring the activities of Yale's secret societies. Their eight windowless "tombs" are the well-known haunts of the rich and powerful, from high-ranking politicos to Wall Street's biggest players. But their occult activities are more sinister and more extraordinary than any paranoid imagination might conceive. They tamper with forbidden magic. They raise the dead. And, sometimes, they prey on the living. Ninth House is the long-awaited adult debut by the beloved author of Shadow and Bone and Six of Crows. Leigh Bardugo will take her place alongside Lev Grossman and Deborah Harkness as one of the finest practitioners of literary fantasy writing today. Praise for Leigh Bardugo: "A master of fantasy." - The Huffington Post "Utterly, extremely bewitching." - The Guardian "[A] world that feels real enough to have its own passport stamp." - NPR "The darker it gets for the good guys, the better." - Entertainment Weekly "Sultry, sweeping and picturesque. . . . Impossible to put down." - USA Today
Sign up to the see the full list!
Check out the rest of the list with a free account
Already have an account? Sign in