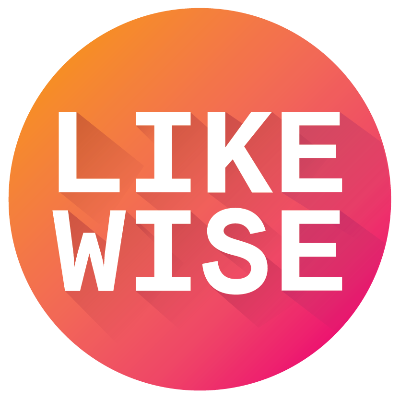 Guaranteed to Swipe Right: Podcasts on Love and Dating
Dateable: Your insider's look into modern dating
Podcasts
Can you find love in the time of Corona? Is monogamy dead? Are we expecting too much of Tinder? Get all the answers and more with Dateable, your insider's look into modern dating that the HuffPost calls one of the 'Top 10 podcasts about love and sex'. Listen in as Yue Xu and Julie Krafchick dig into why we date the way we do as they talk with real daters and experts about everything from sex parties to sex droughts, date fails to diaper fetishes, and first moves to first loves. Whether you're looking to DTR or DTF, you'll have moments of "OMG-that-also-happened-to-me" to "I-never-thought-of-it-that-way-before." Tune in every Wednesday to challenge the way you date in this crazy Dateable world.Follow us @dateablepodcast on IG and join the private 'Love in the time of Corona' Facebook groupCheck out our website for more content, live show dates, and merchandise.Cover art Photography Credit: Larry Wong #lwongphotoDateable is part of the Frolic Podcast Network. You can find more outstanding podcasts to subscribe to at frolic.media/podcasts
DTR - The Official Tinder Podcast
Podcasts
DTR is a show about everything from opening lines, to profile pics, to dating someone out of your league. Each episode dives deep into the weird, wonderful and hilarious aspects of dating in an Internet-obsessed world. Because even though technology has made it easier to find dates, love is still as unpredictable as ever. For Season 2 of DTR, host Jane Marie (This American Life, Jezebel, The Hairpin, Cosmopolitan) is back and she's on a mission. Joined by celebrity guests (Jason Mantzoukas, Aparna Nancherla, Patti Harrison, and more), they are taking over DTR listeners' Tinder profiles, swiping for them, and sending them out on dates -- and recording all of it. Spark something new with DTR—the official Tinder podcast, produced in partnership with Gimlet Creative.
This Is Why You're Single
Podcasts
Comedians and authors Laura Lane and Angela Spera give best friend advice on pop culture, politics, news headlines, workplace dynamics, dating, parenting, friendship and whatever else is on your mind.
My Best Break-Up
Podcasts
Sometimes, the best beginnings start with an ending. Reese Witherspoon and Hello Sunshine bring you this warm and funny show - My Best Break-Up - hosted by the charming Maeve Higgins and featuring a different break-up story each week. You will fall in love with our guests, as they describe how their break-ups transformed their lives. Leaving a relationship, dumping your dentist,suddenly becoming an empty nester or even stepping back from your religion, we want to know where that break-up took you. Share YOUR story with us #MyBestBreakUp.Find us @hellosunshine on Instagram and Twitter and hello-sunshine.com. Brought to you by Reese Witherspoon and Hello Sunshine.