2001: A Space Road Odyssey
Shows
2001: A Space Road Odyssey is a 2001 Canadian television series that aired on Space channel. It documented a three-month journey across Canada in search for the paranormal. It was hosted by videographer Natasha Eloi and voiceover personality Steve Anthony.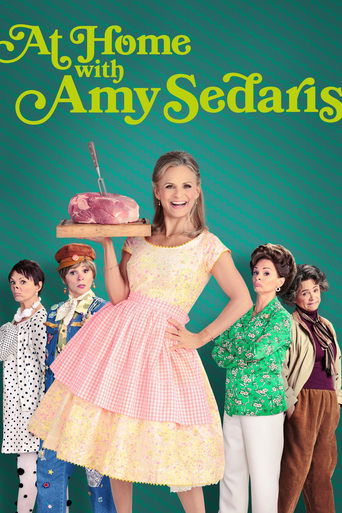 At Home with Amy Sedaris
Shows
Comedian Amy Sedaris cordially invites you into her home, where she will show off diverse but necessary homemaking skills, from death-bed etiquette, to gutting a fish, to crocheting miniature sweaters for a mice infestation, to entertaining your husband's business associates. As always, Amy will give it her best shot to entertain guests, increase her know-how and her can-do, and attempt to work out personal issues.
Anthony Bourdain: Parts Unknown
Shows
Bourdain travels across the globe to uncover little-known areas of the world and celebrate diverse cultures by exploring food and dining rituals. Known for his curiosity, candor, and acerbic wit, Bourdain takes viewers off the beaten path of tourist destinations – including some war-torn parts of the world – and meets with a variety of local citizens to offer a window into their lifestyles, and occasionally communes with an internationally lauded chef on his journeys.
The Fresh Prince of Bel-Air
Shows
Will, a street-smart teenager, moves from the tough streets of West Philly to posh Bel-Air to live with his Uncle Philip, Aunt Vivian, his cousins — spoiled Hilary, preppy Carlton and young Ashley — and their sophisticated British butler, Geoffrey. Though Will's antics and upbringing contrast greatly with the upper-class lifestyle of his extended relatives, he soon finds himself right at home as a loved part of the family.
Sign up to see the full list!
Sign up with Likewise to see the rest of this list + get more personalized content recommendations tailored to your interests.
Already have an account? Log in