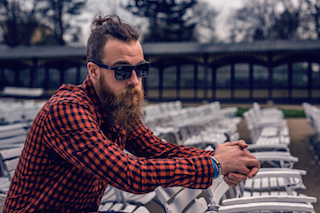 If You Watch These Shows You Are Probably a Hipster
5 Shows & Movies | by Spencer Benson
hese 7 shows are just uncool enough to be hipster-friendly, but they're all worth a watch.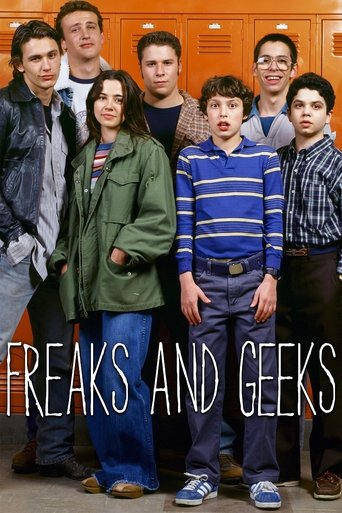 Freaks and Geeks
Shows
High school mathlete Lindsay Weir rebels and begins hanging out with a crowd of burnouts (the "freaks"), while her brother Sam Weir navigates a different part of the social universe with his nerdy friends (the "geeks").
Daria
Shows
Daria is an American animated television series created by Glenn Eichler and Susie Lewis Lynn for MTV. The series focuses on Daria Morgendorffer, a smart, acerbic, and somewhat misanthropic teenage girl who observes the world around her. The show is set in the fictional suburban American town of Lawndale and is a satire of high school life, and full of allusions to and criticisms of popular culture and social classes. Daria is a spin-off of Mike Judge's animated Beavis and Butt-head series, in which Daria appeared as a recurring character. The series was originally broadcast from 1997 to 2002. Although Judge agreed to release the character to allow her to appear in the spin-off, he had no involvement in the production of Daria.
Adventure Time
Shows
Adventure Time is an American animated television series created by Pendleton Ward for Cartoon Network. The series follows the adventures of Finn, a human boy, and his best friend and adoptive brother Jake, a dog with magical powers to change shape and grow and shrink at will. Finn and Jake live in the post-apocalyptic Land of Ooo. Along the way, they interact with the other main characters of the show: Princess Bubblegum, The Ice King, and Marceline the Vampire Queen.
Flight of the Conchords
Shows
The trials and tribulations of a two man, digi-folk band who have moved from New Zealand to New York in the hope of forging a successful music career. So far they've managed to find a manager (whose "other" job is at the New Zealand Consulate), one fan (a married obsessive) and one friend (who owns the local pawn shop) -- but not much else.
Twin Peaks
Shows
The body of Laura Palmer is washed up on a beach near the small Washington state town of Twin Peaks. FBI Special Agent Dale Cooper is called in to investigate her strange demise only to uncover a web of mystery that ultimately leads him deep into the heart of the surrounding woodland and his very own soul.