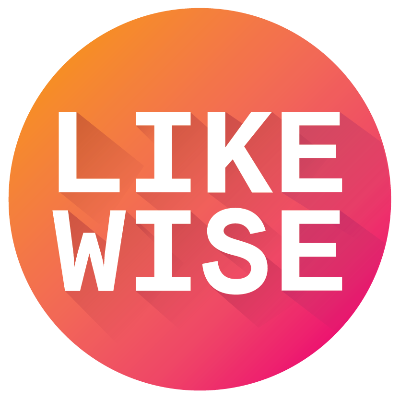 It's the Perfect Time to Cross Off These Bucket List Books
5 Books | by Likewise
Little Women
Books
The charming story of the March sisters, Little Women has been adored by generations. Readers have rooted for Laurie in his pursuit of Jo's hand, cried over little Beth's death, and dreamed of travelling through Europe with old Aunt March and Amy. Future writers have found inspiration in Jo's devotion to her writing. In this simple, enthralling tale, both parts of which are included here, Louisa May Alcott has created four of American literature's most beloved women. In her enlightening, thoughtful introduction, Elaine Showalter discusses Louisa May Alcott's influences, and her aspirations for Little Women, as well as the impact the novel has had on such women writers as Joyce Carol Oates and Cynthia Ozick.
Brave New World
Books
Huxley's bleak future prophesized in Brave New World was a capitalist civilization which had been reconstituted through scientific and psychological engineering, a world in which people are genetically designed to be passive and useful to the ruling class. Satirical and disturbing, Brave New World is set some 600 years ahead, in "this year of stability, A.F. 632"--the A.F. standing for After Ford, meaning the godlike Henry Ford. "Community, Identity, Stability," is the motto. Reproduction is controlled through genetic engineering, and people are bred into a rigid class system. As they mature, they are conditioned to be happy with the roles that society has created for them. The rest of their lives are devoted to the pursuit of pleasure through sex, recreational sports, the getting and having of material possessions, and taking a drug called Soma. Concepts such as family, freedom, love, and culture are considered grotesque. Against this backdrop, a young man known as John the Savage is brought to London from the remote desert of New Mexico. What he sees in the new civilization a "brave new world" (quoting Shakespeare's The Tempest). However, ultimately, John challenges the basic premise of this society in an act that threatens and fascinates its citizens. Huxley uses his entire prowess to throw the idea of utopia into reverse, presenting us what is known as the "dystopian" novel. When Brave New World was written (1931), neither Hitler nor Stalin had risen to power. Huxley saw the enduring threat to society from the dark side of scientific and social progress, and mankind's increasing appetite for simple amusement. Brave New World is a work that indicts the idea of progress for progress sake and is backed up with force and reason.
1984
Books
1984 is a dystopian novel by English author George Orwell published in 1949. ?The novel is set in Airstrip One, a world of perpetual war, omnipresent government surveillance, and public manipulation. It is dictated by a political system named English Socialism under the control of the Inner Party, that persecutes individualism and independent thinking.Many of its terms and concepts, such as Big Brother, doublethink, thoughtcrime, Newspeak, Room 101, telescreen, 2 + 2 = 5, and memory holes, have entered into common use since its publication. In 2005, the novel was chosen by TIME magazine as one of the 100 best English-language novels.
Fahrenheit 451
Books
Ray Bradbury's internationally acclaimed novel Fahrenheit 451 is a masterwork of twentieth-century literature set in a bleak, dystopian future. Guy Montag is a fireman. In his world, where television rules and literature is on the brink of extinction, firemen start fires rather than put them out. His job is to destroy the most illegal of commodities, the printed book, along with the houses in which they are hidden. Montag never questions the destruction and ruin his actions produce, returning each day to his bland life and wife, Mildred, who spends all day with her television "family." But then he meets an eccentric young neighbor, Clarisse, who introduces him to a past where people didn't live in fear and to a present where one sees the world through the ideas in books instead of the mindless chatter of television. When Mildred attempts suicide and Clarisse suddenly disappears, Montag begins to question everything he has ever known. He starts hiding books in his home, and when his pilfering is discovered, the fireman has to run for his life.