48 Hrs.
Movies
A hard-nosed cop reluctantly teams up with a wise-cracking criminal temporarily paroled to him, in order to track down a killer.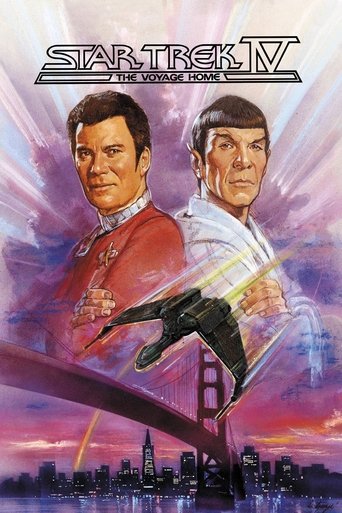 Star Trek IV: The Voyage Home
Movies
Fugitives of the Federation for their daring rescue of Spock from the doomed Genesis Planet, Admiral Kirk (William Shatner) and his crew begin their journey home to face justice for their actions. But as they near Earth, they find it at the mercy of a mysterious alien presence whose signals are slowly destroying the planet. In a desperate attempt to answer the call of the probe, Kirk and his crew race back to the late twentieth century. However they soon find the world they once knew to be more alien than anything they've encountered in the far reaches of the galaxy!
Mrs. Doubtfire
Movies
Loving but irresponsible dad Daniel Hillard, estranged from his exasperated spouse, is crushed by a court order allowing only weekly visits with his kids. When Daniel learns his ex needs a housekeeper, he gets the job -- disguised as an English nanny. Soon he becomes not only his children's best pal but the kind of parent he should have been from the start.
The Rock
Movies
FBI chemical warfare expert Stanley Goodspeed is sent on an urgent mission with a former British spy, John Patrick Mason, to stop Gen. Francis X. Hummel from launching chemical weapons on Alcatraz Island into San Francisco. Gen. Hummel demands $100 million in war reparations to be paid to the families of slain servicemen who died on covert operations. After their SEAL team is wiped out, Stanley and John deal with the soldiers on their own.
Dirty Harry
Movies
When a madman dubbed 'Scorpio' terrorizes San Francisco, hard-nosed cop, Harry Callahan – famous for his take-no-prisoners approach to law enforcement – is tasked with hunting down the psychopath. Harry eventually collars Scorpio in the process of rescuing a kidnap victim, only to see him walk on technicalities. Now, the maverick detective is determined to nail the maniac himself.