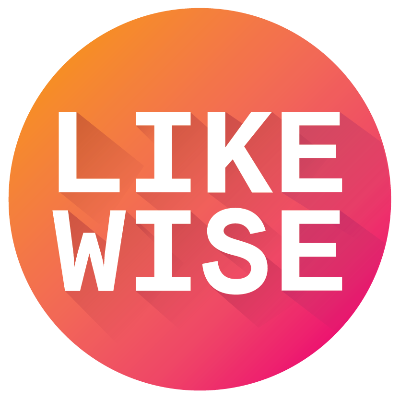 November Title Wave
5 Books | by Likewise
Catch the most anticipated new books coming to shelves November 2019.
In the Dream House
Books
A revolutionary memoir about domestic abuse by the award-winning author of Her Body and Other Parties In the Dream House is Carmen Maria Machado's engrossing and wildly innovative account of a relationship gone bad, and a bold dissection of the mechanisms and cultural representations of psychological abuse. Tracing the full arc of a harrowing relationship with a charismatic but volatile woman, Machado struggles to make sense of how what happened to her shaped the person she was becoming. And it's that struggle that gives the book its original structure: each chapter is driven by its own narrative trope—the haunted house, erotica, the bildungsroman—through which Machado holds the events up to the light and examines them from different angles. She looks back at her religious adolescence, unpacks the stereotype of lesbian relationships as safe and utopian, and widens the view with essayistic explorations of the history and reality of abuse in queer relationships. Machado's dire narrative is leavened with her characteristic wit, playfulness, and openness to inquiry. She casts a critical eye over legal proceedings, fairy tales, Star Trek, and Disney villains, as well as iconic works of film and fiction. The result is a wrenching, riveting book that explodes our ideas about what a memoir can do and be.
The Book of Lost Saints
Books
An evocative multigenerational Cuban-American family story of revolution, loss, and family bonds. Marisol vanished during the Cuban Revolution, disappearing with hardly a trace. Now, shaped by atrocities long-forgotten, her foul-mouthed spirit visits her nephew, Ramon, in modern day New Jersey. Her hope: That her presence will prompt him to unearth their painful family history. Ramon launches a haphazard investigation into the story of his ancestor, unaware of the forces driving him on his search. Along the way, he falls in love, faces a run-in with a murderous gangster, and uncovers the lives of the lost saints who helped Marisol during her imprisonment. The Book of Lost Saints by Daniel José Older is a haunting meditation on family, forgiveness, and the violent struggle to be free. An Imprint Book
The Witches Are Coming
Books
**Named one of Esquire's most anticipated books of 2019** The firebrand New York Times columnist and bestselling author of Shrill--soon to be a Hulu series starring Aidy Bryant--provides a brilliant and incisive look at how patriarchy, intolerance, and misogyny have conquered not just politics but American culture itself. What do Adam Sandler, Donald Trump, and South Park have in common? Why are myths like "reverse sexism" and "political correctness" so seductive? And why do movie classics of yore, from Sixteen Candles to Revenge of the Nerds, make rape look like so much silly fun? With Lindy West's signature wit and in her uniquely incendiary voice, THE WITCHES ARE COMING lays out a grand theory of America that explains why Trump's election was, in many ways, a foregone conclusion. As West reveals through fascinating journeys across the landscapes of pop culture, the lies that fostered the catastrophic resentment that boiled over in the 2016 presidential race did not spring from a vacuum. They have in fact been woven into America's DNA, cultivated by generations of mediocre white men and fed to the masses with such fury that we have become unable to recognize them as lies at all. Whether it be the notion overheard since the earliest moments of the #MeToo movement that feminism has gone too far or the insistence that holding someone accountable for his actions amounts to a "witch hunt," THE WITCHES ARE COMING exposes the lies that many have chosen to believe and the often unexpected figures who have furthered them. Along the way, it unravels the tightening link between culture and politics, identifying in the memes, music, and movies we've loved the seeds of the neoreactionary movement now surging through the nation. Sprawling, funny, scorching, and illuminating, THE WITCHES ARE COMING shows West at the top of her intellectual and comic powers. As much a celebration of America's potential as a condemnation of our failures, some will call it a witch hunt. To which West would reply, so be it: "I'm a witch and I'm hunting you."
The Revisioners
Books
Following her National Book Award–nominated debut novel, A Kind of Freedom, Margaret Wilkerson Sexton returns with this equally elegant and historically inspired story of survivors and healers, of black women and their black sons, set in the American South In 1925, Josephine is the proud owner of a thriving farm. As a child, she channeled otherworldly power to free herself from slavery. Now, her new neighbor, a white woman named Charlotte, seeks her company, and an uneasy friendship grows between them. But Charlotte has also sought solace in the Ku Klux Klan, a relationship that jeopardizes Josephine's family. Nearly one hundred years later, Josephine's descendant, Ava, is a single mother who has just lost her job. She moves in with her white grandmother Martha, a wealthy but lonely woman who pays her grandchild to be her companion. But Martha's behavior soon becomes erratic, then even threatening, and Ava must escape before her story and Josephine's converge. The Revisioners explores the depths of women's relationships—powerful women and marginalized women, healers and survivors. It is a novel about the bonds between a mother and a child, the dangers that upend those bonds. At its core, The Revisioners ponders generational legacies, the endurance of hope, and the undying promise of freedom.
Sign up to the see the full list!
Check out the rest of the list with a free account
Already have an account? Sign in