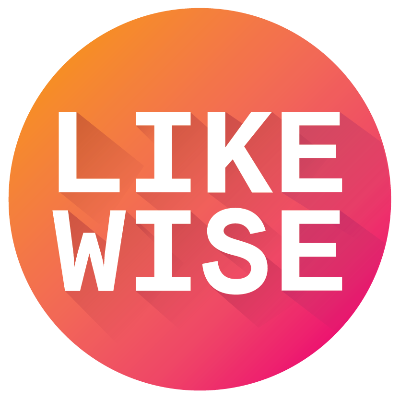 November Title Wave
5 Books | by Likewise
Catch the most anticipated new books coming to shelves November 2019.
In the Dream House
Books
A revolutionary memoir about domestic abuse by the award-winning author of Her Body and Other Parties. In the Dream House is Carmen Maria Machado's engrossing and wildly innovative account of a relationship gone bad, and a bold dissection of the mechanisms and cultural representations of psychological abuse. Tracing the full arc of a harrowing relationship with a charismatic but volatile woman, Machado struggles to make sense of how what happened to her shaped the person she was becoming. And it's that struggle that gives the book its original structure: each chapter is driven by its own narrative trope--haunted houses, erotica, bildungsroman--in which Machado holds the events up to the light and examines them from different angles. She looks back at her religious adolescence, unpacks the stereotype of lesbian relationships as safe and utopian, and widens the view with essayistic explorations about the history and reality of abuse in queer relationships. Machado's dire narrative is leavened with her characteristic wit, playfulness, and openness to inquiry. She casts a critical eye over legal proceedings, Star Trek and Disney villains, fairy tales, as well as iconic works of film and fiction. The result is a wrenching, riveting book that explodes our ideas about what a memoir can do and be.
The Book of Lost Saints
Books
An evocative multigenerational Cuban-American family story of revolution, loss, and family bonds. Marisol vanished during the Cuban Revolution, disappearing with hardly a trace. Now, shaped by atrocities long-forgotten, her foul-mouthed spirit visits her nephew, Ramon, in modern day New Jersey. Her hope: That her presence will prompt him to unearth their painful family history. Ramon launches a haphazard investigation into the story of his ancestor, unaware of the forces driving him on his search. Along the way, he falls in love, faces a run-in with a murderous gangster, and uncovers the lives of the lost saints who helped Marisol during her imprisonment. The Book of Lost Saints by Daniel José Older is a haunting meditation on family, forgiveness, and the violent struggle to be free. An Imprint Book
Highway of Tears
Books
"These murder cases expose systemic problems... By examining each murder within the context of Indigenous identity and regional hardships, McDiarmid addresses these very issues, finding reasons to look for the deeper roots of each act of violence." —The New York Times Book Review In the vein of the bestsellers I'll Be Gone in the Dark and The Line Becomes a River, a penetrating, deeply moving account of the missing and murdered indigenous women and girls of Highway 16, and a searing indictment of the society that failed them. For decades, Indigenous women and girls have gone missing or been found murdered along an isolated stretch of highway in northwestern British Columbia. The corridor is known as the Highway of Tears, and it has come to symbolize a national crisis. Journalist Jessica McDiarmid meticulously investigates the devastating effect these tragedies have had on the families of the victims and their communities, and how systemic racism and indifference have created a climate in which Indigenous women and girls are overpoliced yet underprotected. McDiarmid interviews those closest to the victims—mothers and fathers, siblings and friends—and provides an intimate firsthand account of their loss and unflagging fight for justice. Examining the historically fraught social and cultural tensions between settlers and Indigenous peoples in the region, McDiarmid links these cases to others across Canada—now estimated to number up to four thousand—contextualizing them within a broader examination of the undervaluing of Indigenous lives in the country. Highway of Tears is a piercing exploration of our ongoing failure to provide justice for the victims and a testament to their families' and communities' unwavering determination to find it.
The Witches Are Coming
Books
In this wickedly funny cultural critique, the author of the critically acclaimed memoir and Hulu series Shrill exposes misogyny in the #MeToo era. THIS IS A WITCH HUNT.WE'RE WITCHES,AND WE'RE HUNTING YOU.From the moment powerful men started falling to the #MeToo movement, the lamentations began: this is feminism gone too far, this is injustice, this is a witch hunt. In The Witches Are Coming, firebrand author of the New York Times bestselling memoir and now critically acclaimed Hulu TV series Shrill, Lindy West, turns that refrain on its head. You think this is a witch hunt? Fine. You've got one.In a laugh-out-loud, incisive cultural critique, West extolls the world-changing magic of truth, urging readers to reckon with dark lies in the heart of the American mythos, and unpacking the complicated, and sometimes tragic, politics of not being a white man in the twenty-first century. She tracks the misogyny and propaganda hidden (or not so hidden) in the media she and her peers devoured growing up, a buffet of distortions, delusions, prejudice, and outright bullsh*t that has allowed white male mediocrity to maintain a death grip on American culture and politics-and that delivered us to this precarious, disorienting moment in history.West writes, "We were just a hair's breadth from electing America's first female president to succeed America's first black president. We weren't done, but we were doing it. And then, true to form-like the Balrog's whip catching Gandalf by his little gray bootie, like the husband in a Lifetime movie hissing, 'If I can't have you, no one can'-white American voters shoved an incompetent, racist con man into the White House."We cannot understand how we got here-how the land of the free became Trump's America-without examining the chasm between who we are and who we think we are, without fact-checking the stories we tell ourselves about ourselves and each other. The truth can transform us; there is witchcraft in it. Lindy West turns on the light.
The Revisioners
Books
NATIONAL BESTSELLER A New York Times Book Review Notable Book of the Year "Sexton takes on [Toni Morrison's artful invocation of the ghost] in her new novel The Revisioners. . . She writes with such a clear sense of place and time that each of these intermingled stories feels essential and dramatic in its own way." —Ron Charles, The Washington Post "A powerful tale of racial tensions across generations." —People In 1924, Josephine is the proud owner of a thriving farm. As a child, she channeled otherworldly power to free herself from slavery. Now her new neighbor, a white woman named Charlotte, seeks her company, and an uneasy friendship grows between them. But Charlotte has also sought solace in the Ku Klux Klan, a relationship that jeopardizes Josephine's family. Nearly one hundred years later, Josephine's descendant, Ava, is a single mother who has just lost her job. She moves in with her white grandmother, Martha, a wealthy but lonely woman who pays Ava to be her companion. But Martha's behavior soon becomes erratic, then threatening, and Ava must escape before her story and Josephine's converge. The Revisioners explores the depths of women's relationships—powerful women and marginalized women, healers and survivors. It is a novel about the bonds between mothers and their children, the dangers that upend those bonds. At its core, The Revisioners ponders generational legacies, the endurance of hope, and the undying promise of freedom. "[A] stunning new novel . . . Sexton's writing is clear and uncluttered, the dialogue authentic, with all the cadences of real speech... This is a novel about the women, the mothers." ―New York Times Book Review