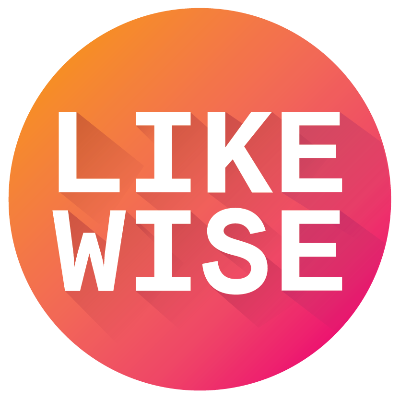 On the Shelf: Me-Time Reads
5 Books | by Likewise
The Likewise community recommended these me-time reads.
Happiness Is a Choice
Books
"I have long admired the word of Barry and Suzi Kaufman. In this new book, Barry very explicitly reveals the options and choices we can all make to find the road to happiness." Bernie Siegel, M.D. Author of LOVE, MEDICINE, AND MIRACLES Barry Kaufman demonstrates clearly and dramatically, that the potential for happiness is inside each of us. He and his wife have observed that people who are most successful in finding happiness share certain traits. And he has used these traits to create six Shortcuts to Happiness that you can begin using immediately. Kaufman demonstrates clearly and dramatically how to make the choice by making love a viable, vital, useful force in our daily lives. From the Hardcover edition.
The Alienist
Books
THE INTERNATIONALLY BESTSELLING SENSATION NOW AVAILABLE FOR THE FIRST TIME IN EBOOKNow a major Netflix series starring Luke Evans, Dakota Fanning and Daniel BrühlOver 3 million copies sold worldwide108,000 Goodreads ratings For fans of Mindhunter and Sherlock Holmes************************ New York City, 1896. Hypocrisy in high places is rife, police corruption commonplace, and a brutal killer is terrorising young male prostitutes. Forensics and psychological profiling are still in their infancy, but as the body count rises, Police Commissioner Theodore Roosevelt calls on eminent psychologist or 'alienist', Dr Laszlo Kreizler and crime reporter John Schuyler Moore to trial these new methods.Kreizler, Moore and their team must venture to the darkest corners of New York - and the human mind - to catch the sadistic killer before they strike again.************************Praise for The Alienist'The Alienist isn't only an ingenious thriller. Carr brings enormous gusto to his portrait of old New York' Independent'Gripping, atmospheric, intelligent, and entertaining'USA Today'Richly atmospheric . . . You can smell the fear in the air' New York Times
Girl, Wash Your Face
Books
#1 NEW YORK TIMES BESTSELLER – OVER 3 MILLION COPIES SOLDDo you ever suspect that everyone else has life figured out and you don't have a clue? If so, Rachel Hollis has something to tell you: that's a lie.If you have ever said any of these things to yourself . . .Something else will make me happy.I'm not a good mom.I will never get past this.I am defined by my weight.I should be further along by now.. . . then you could benefit from the unflinching faith and rock-hard tenacity Rachel Hollis has in store for you. In this challenging but conversational book, Rachel exposes the twenty lies and misconceptions that too often hold us back from living joyfully and productively, lies we've told ourselves so often we don't even hear them anymore.Rachel is real and talks about real issues. More than that, she reveals the specific practical strategies that helped her move past them. In the process, she encourages, entertains, and even kicks a little butt, all to convince you to do whatever it takes to get real and become the joyous, confident woman you were meant to be. Because you really can live with passion and hustle – and give yourself grace without giving up.
Where the Crawdads Sing
Books
#1 NEW YORK TIMES BESTSELLING PHENOMENONMore than 6 million copies soldA Reese Witherspoon x Hello Sunshine Book Club PickA Business Insider Defining Book of the Decade "I can't even express how much I love this book! I didn't want this story to end!"--Reese Witherspoon"Painfully beautiful."--The New York Times Book ReviewFor years, rumors of the "Marsh Girl" have haunted Barkley Cove, a quiet town on the North Carolina coast. So in late 1969, when handsome Chase Andrews is found dead, the locals immediately suspect Kya Clark, the so-called Marsh Girl. But Kya is not what they say. Sensitive and intelligent, she has survived for years alone in the marsh that she calls home, finding friends in the gulls and lessons in the sand. Then the time comes when she yearns to be touched and loved. When two young men from town become intrigued by her wild beauty, Kya opens herself to a new life--until the unthinkable happens.Where the Crawdads Sing is at once an exquisite ode to the natural world, a heartbreaking coming-of-age story, and a surprising tale of possible murder. Owens reminds us that we are forever shaped by the children we once were, and that we are all subject to the beautiful and violent secrets that nature keeps.
One of Us Is Lying
Books
FROM THE #1 NEW YORK TIMES BESTSELLING AUTHOR, KAREN McMANUS"Pretty Little Liars meets The Breakfast Club" (EW.com) in this "flat-out addictive" (RT Book Reviews) story of what happens when five strangers walk into detention and only four walk out alive. Pay close attention and you might solve this.On Monday afternoon, five students at Bayview High walk into detention. Bronwyn, the brain, is Yale-bound and never breaks a rule. Addy, the beauty, is the picture-perfect homecoming princess. Nate, the criminal, is already on probation for dealing. Cooper, the athlete, is the all-star baseball pitcher. And Simon, the outcast, is the creator of Bayview High's notorious gossip app. Only, Simon never makes it out of that classroom. Before the end of detention Simon's dead. And according to investigators, his death wasn't an accident. On Monday, he died. But on Tuesday, he'd planned to post juicy reveals about all four of his high-profile classmates, which makes all four of them suspects in his murder. Or are they the perfect patsies for a killer who's still on the loose? Everyone has secrets, right? What really matters is how far you would go to protect them. And don't miss the sequel, One of Us is Next!Praise for One of Us Is Lying An EW.com Best YA Book of the Year Selection A Buzzfeed Best YA Book of the Year SelectionA Popcrush Best Young Adult Book of the Year SelectionA New York Public Library's Best Book for Teens SelectionA CBC Teen Choice Book Award NomineeA Bustle Best Young Adult Book of May 2017A Goodreads Best Young Adult Book of the Year NomineeA YALSA Best Fiction Book NomineeA YALSA Quick Pick for Reluctant Young Adult Readers "You'll tear through this juicy, super-fun (if murder can ever be fun?) thriller."—Bustle"A whodunit with a Breakfast Club twist...following four unique voices on a chase to find the killer, this one will keep you guessing until the very, very end."—Popcrush"Twisty plotting, breakneck pacing and intriguing characterisation add up to an exciting, single-sitting thrillerish treat."—The Guardian"This is no ordinary whodunit…surprising and relevant."—USA Today"An addictive, devour-in-one-sitting thriller."—Kara Thomas, author of The Darkest Corners, Little Monsters, and The Cheerleaders★"[As] McManus's intense mystery unfolds...each character becomes more complex and nuanced, adding richness and depth to the suspense." —VOYA, Starred Review