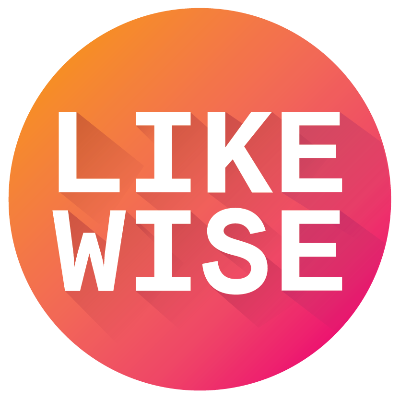 Out of This World: Dystopian Novels You'll Devour
5 Books | by Likewise
A collection of books to read for when you need a heavy dose of dystopian fiction.
Fahrenheit 451
Books
Ray Bradbury's internationally acclaimed novel Fahrenheit 451 is a masterwork of twentieth-century literature set in a bleak, dystopian future. Guy Montag is a fireman. In his world, where television rules and literature is on the brink of extinction, firemen start fires rather than put them out. His job is to destroy the most illegal of commodities, the printed book, along with the houses in which they are hidden. Montag never questions the destruction and ruin his actions produce, returning each day to his bland life and wife, Mildred, who spends all day with her television "family." But then he meets an eccentric young neighbor, Clarisse, who introduces him to a past where people didn't live in fear and to a present where one sees the world through the ideas in books instead of the mindless chatter of television. When Mildred attempts suicide and Clarisse suddenly disappears, Montag begins to question everything he has ever known. He starts hiding books in his home, and when his pilfering is discovered, the fireman has to run for his life.
1Q84
Books
"Murakami is like a magician who explains what he's doing as he performs the trick and still makes you believe he has supernatural powers . . . But while anyone can tell a story that resembles a dream, it's the rare artist, like this one, who can make us feel that we are dreaming it ourselves." —The New York Times Book Review The year is 1984 and the city is Tokyo.A young woman named Aomame follows a taxi driver's enigmatic suggestion and begins to notice puzzling discrepancies in the world around her. She has entered, she realizes, a parallel existence, which she calls 1Q84 —"Q is for 'question mark.' A world that bears a question." Meanwhile, an aspiring writer named Tengo takes on a suspect ghostwriting project. He becomes so wrapped up with the work and its unusual author that, soon, his previously placid life begins to come unraveled. As Aomame's and Tengo's narratives converge over the course of this single year, we learn of the profound and tangled connections that bind them ever closer: a beautiful, dyslexic teenage girl with a unique vision; a mysterious religious cult that instigated a shoot-out with the metropolitan police; a reclusive, wealthy dowager who runs a shelter for abused women; a hideously ugly private investigator; a mild-mannered yet ruthlessly efficient bodyguard; and a peculiarly insistent television-fee collector.A love story, a mystery, a fantasy, a novel of self-discovery, a dystopia to rival George Orwell's—1Q84 is Haruki Murakami's most ambitious undertaking yet: an instant best seller in his native Japan, and a tremendous feat of imagination from one of our most revered contemporary writers.
Animal Farm
Books
The animals of Manor Farm have revolted and taken over. Upon the death of Old Major, pigs Snowball and Napoleon lead a revolt against Mr. Jones, driving him from the farm. The animals embrace the Seven Commandments of Animalism and life carries on, but they learn that a farm ruled by animals looks more human than ever.HarperPerennial Classics brings great works of literature to life in digital format, upholding the highest standards in ebook production and celebrating reading in all its forms. Look for more titles in the HarperPerennial Classics collection to build your digital library.
Wool
Books
For suspense-filled, post-apocalyptic thrillers, Wool is more than a self-published eBook phenomenon―it's the new standard in classic science fiction.In a ruined and toxic future, a community exists in a giant silo underground, hundreds of stories deep. There, men and women live in a society full of regulations they believe are meant to protect them. Sheriff Holston, who has unwaveringly upheld the silo's rules for years, unexpectedly breaks the greatest taboo of all: He asks to go outside. His fateful decision unleashes a drastic series of events. An unlikely candidate is appointed to replace him: Juliette, a mechanic with no training in law, whose special knack is fixing machines. Now Juliette is about to be entrusted with fixing her silo, and she will soon learn just how badly her world is broken. The silo is about to confront what its history has only hinted about and its inhabitants have never dared to whisper. Uprising. A New York Times and USA TODAY bestseller, as well as Kindle Book Review's 2012 Indie Book of the Year, the self-published eBook blockbuster Wool will now be available in paperback from Simon & Schuster.
Sign up to see the full list!
Sign up with Likewise to see the rest of this list + get more personalized content recommendations tailored to your interests.
Already have an account? Log in