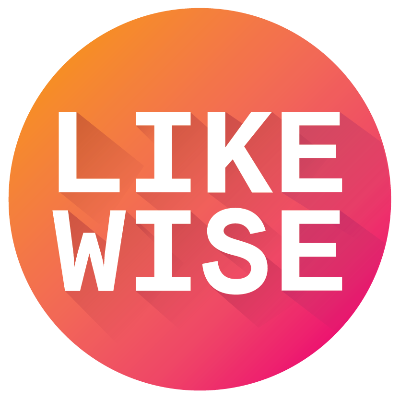 Poems for the Skeptic
5 Books | by Likewise
Think poetry's not your thing? These might change your mind.
Deciding the Next Decider
Books
BONUS: This edition contains an excerpt from Calvin Trillin's Quite Enough of Calvin Trillin. Displaying the form that made bestsellers of Obliviously On He Sails and A Heckuva Job, tales of the Bush Administration in rhyme, Calvin Trillin trains his verse on the 2008 race for the presidency. Deciding the Next Decider is an ongoing campaign narrative in verse interrupted regularly by other poems, such as a country tune about John Edwards called "Yes, I Know He's a Mill Worker's Son, But There's Hollywood in That Hair" and a Sarah Palin song about her foreign policy credentials: "On a Clear Day, I See Vladivostok." It covers Mitt Romney's transformation ("Mitt Romney' s saying now he should have known / A stem cell's just a human, not quite grown"), the speculation about whether Al Gore was trimming down to run ("Presumably, they looked for photo ops / To see what Gore was stuffing in his chops"), the slow-motion implosion of Hillary Clinton's drive to the White House ("Some pundits wrote that Hil's campaign might fare / A little better if Bill wasn't there"), and the differing responses of Barack Obama and John McCain to the financial crisis ("Though coolness has its limitations, it'll / Prevent comparisons with Chicken Little"). Beginning at the 2006 midterms, Deciding the Next Decider resurrects the nonstarters like George Allen ("He fit what's often valued by the Right: / Quite cheerful, Reaganesque, and not too bright") and the low-energy Fred Thompson ("The pros said, 'That's a state he has to take, / And he just might, if he can stay awake' "). And it carries through to the vote that made Barack Obama the forty-fourth president of the United States.
Old Possum's Book of Practical Cats
Books
T. S. Eliot's famous collection of nonsense verse about cats--the inspiration for the Andrew Lloyd Webber musical Cats, now made into a major motion picture. This edition features vibrant illustrations by Axel Scheffler. T. S. Eliot's playful cat poems have delighted readers and cat lovers around the world ever since they were first published in 1939. They were originally composed for his godchildren, with Eliot posing as Old Possum himself, and later inspired the legendary musical Cats. Now with vibrant illustrations by the award-winning Axel Scheffler, this captivating edition makes a wonderful new home for Mr. Mistoffelees, Growltiger, the Rum Tum Tugger, Macavity the mystery cat, and many other memorable strays. It's the perfect complement to the beloved previous edition, which remains available.
"To His Coy Mistress" and Other Poems
Books
One of the greatest of the metaphysical poets, Andrew Marvell (1621–78) was also among the most eclectic. His lyrics, love poems, satires, and religious and political verse display a remarkable range of styles and ideas that make him one of the most interesting and rewarding poets to study. In addition to their complexity and intellectual rigor, Marvell's poems abound in captivating language and imagery.This collection includes such masterpieces as "To His Coy Mistress," "The Definition of Love," "The Garden," "The Coronet," "A Dialogue Between the Soul and the Body," "On a Drop of Dew," "An Horatian Ode Upon Cromwell's Return from Ireland," "Upon Appleton House," and many others. Ideal for use in English literature courses, high school to college, this volume will appeal to poetry lovers everywhere.
Where the Sidewalk Ends
Books
If you are a dreamer, come in, If you are a dreamer, A wisher, a liar, A hope-er, a pray-er, A magic bean buyer … Come in … for where the sidewalk ends, Shel Silverstein's world begins. You'll meet a boy who turns into a TV set, and a girl who eats a whale. The Unicorn and the Bloath live there, and so does Sarah Cynthia Sylvia Stout who will not take the garbage out. It is a place where you wash your shadow and plant diamond gardens, a place where shoes fly, sisters are auctioned off, and crocodiles go to the dentist. Shel Silverstein's masterful collection of poems and drawings is at once outrageously funny and profound.