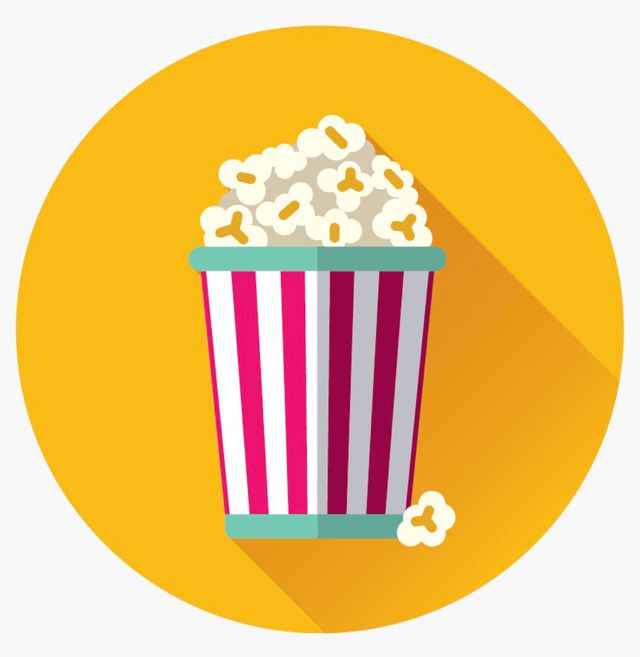 Press Replay: Movies You Could Watch Over and Over Again
61 Movies | by MovieWise
Likewiser favorites that they'll never get sick of.
Harold and Maude
Comedy, Drama
Also Recommended By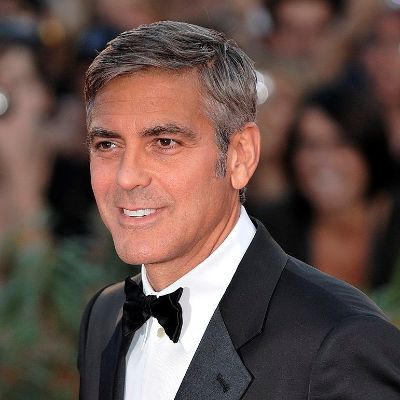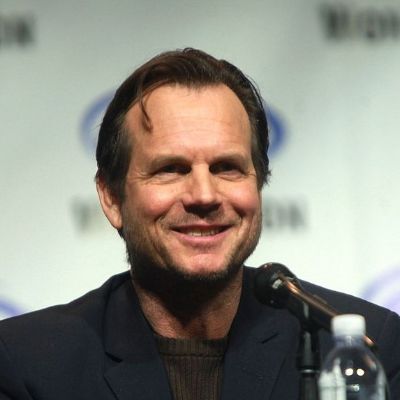 The young Harold lives in his own world of suicide-attempts and funeral visits to avoid the misery of his current family and home environment. Harold meets an 80-year-old woman named Maude who also lives in her own world yet one in which she is having the time of her life. When the two opposites meet they realize that their differences don't matter and they become best friends and love each other.
Blue Velvet
Crime, Drama
Also Recommended By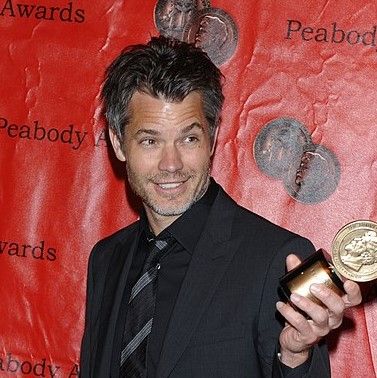 The discovery of a severed human ear found in a field leads a young man on an investigation related to a beautiful, mysterious nightclub singer and a group of criminals who have kidnapped her child.
Beyond the Lights
Romance, Drama
Noni Jean is a hot new rising star. But not all is what it seems, and the pressure causes Noni to nearly fall apart - until she meets Kaz Nicol, a promising young cop and aspiring politician who's been assigned to her detail. Can Kaz's love give Noni the courage to find her own voice and break free to become the artist she was meant to be?
Forrest Gump
Comedy, Drama
Also Recommended By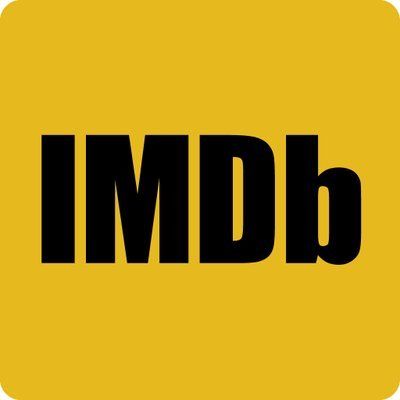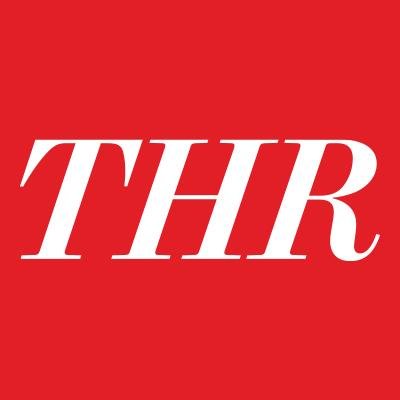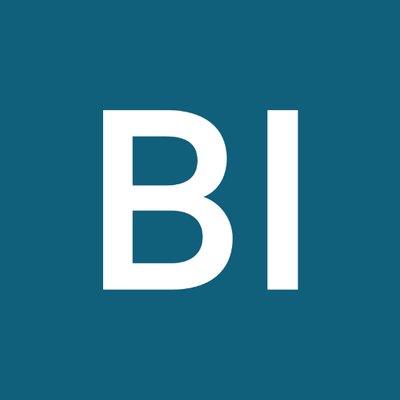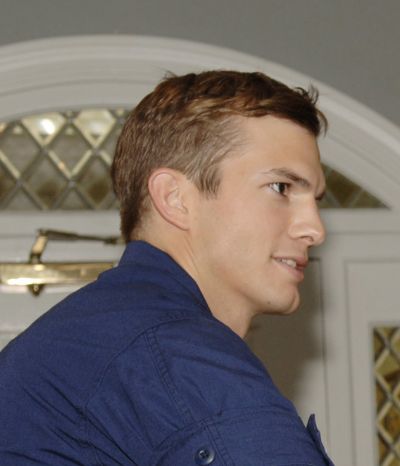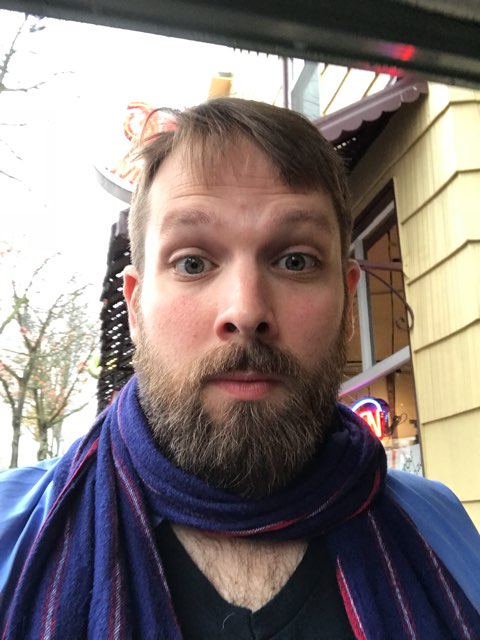 A man with a low IQ has accomplished great things in his life and been present during significant historic events - in each case, far exceeding what anyone imagined he could do. Yet, despite all the things he has attained, his one true love eludes him. 'Forrest Gump' is the story of a man who rose above his challenges, and who proved that determination, courage, and love are more important than ability.
Shooter
Action, Crime
Also Recommended By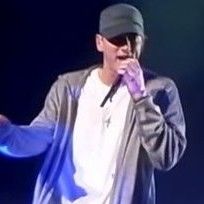 A marksman living in exile is coaxed back into action after learning of a plot to kill the president. Ultimately double-crossed and framed for the attempt, he goes on the run to track the real killer and find out who exactly set him up, and why.
A Crazy, Crazy 40-Year-Old
Romance, Comedy
A rich widow tries to pursue a relationship with a younger violinist despite the objections of her older brother and his wife.
The Goonies
Adventure, Comedy
Also Recommended By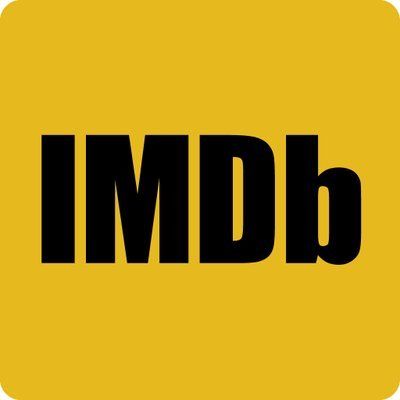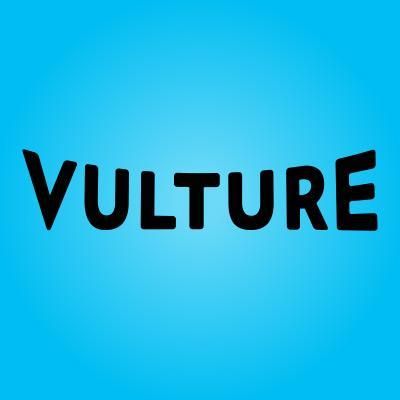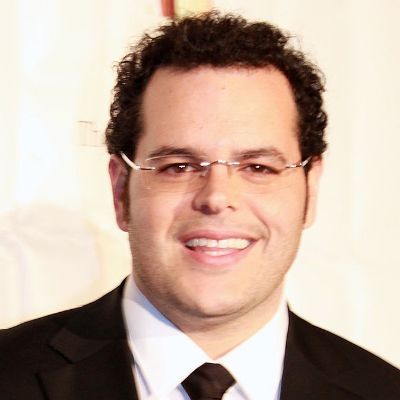 A young teenager named Mikey Walsh finds an old treasure map in his father's attic. Hoping to save their homes from demolition, Mikey and his friends Data Wang, Chunk Cohen, and Mouth Devereaux run off on a big quest to find the secret stash of Pirate One-Eyed Willie.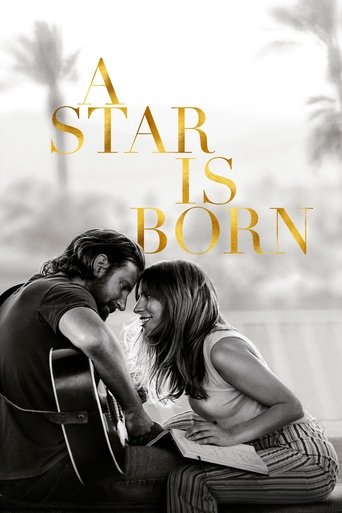 A Star is Born
Drama, Music
Also Recommended By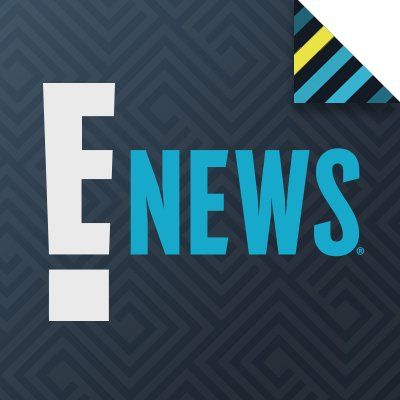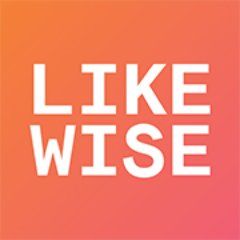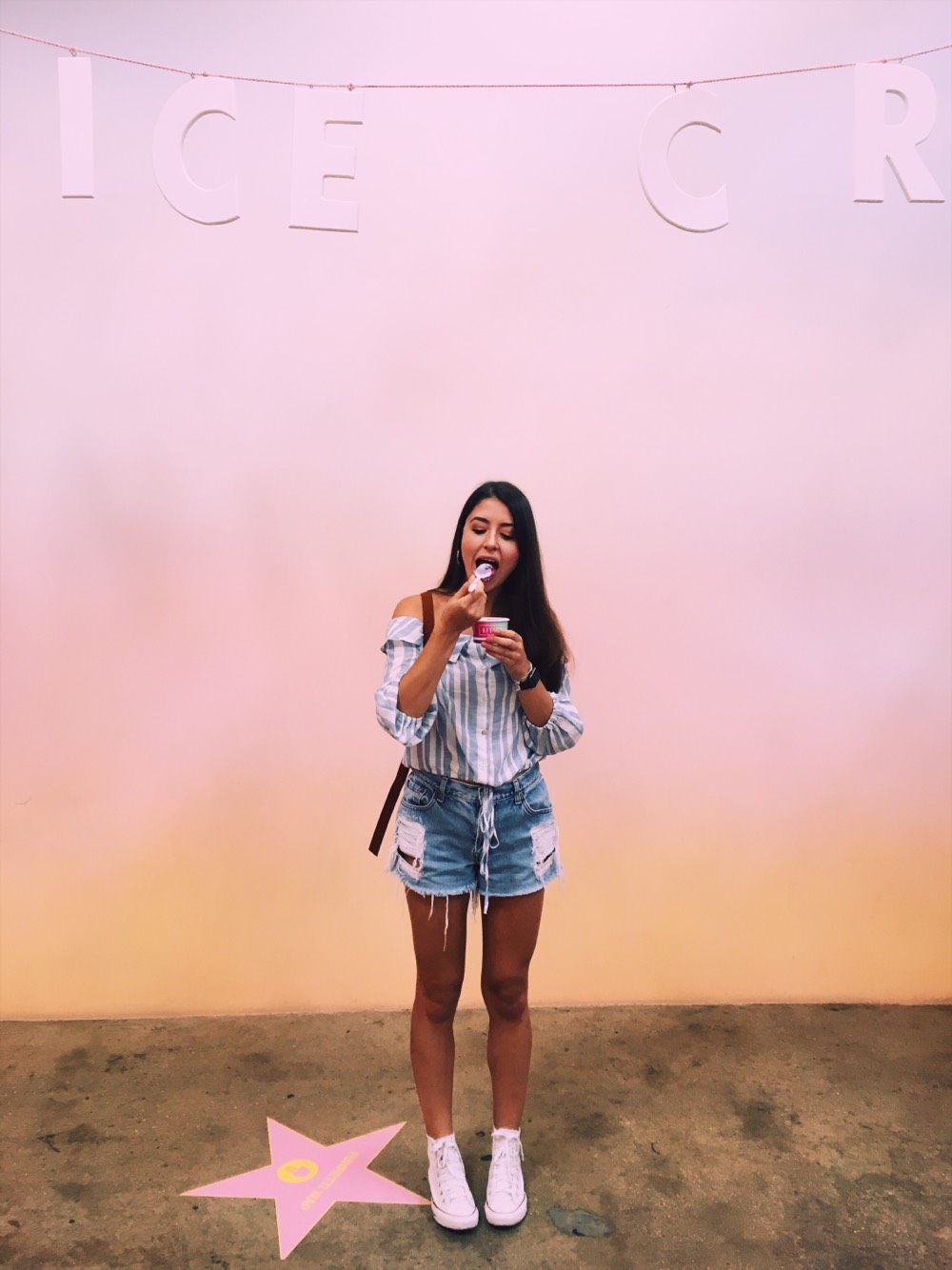 A movie star helps a young singer/actress find fame, even as age and alcoholism send his own career into a downward spiral.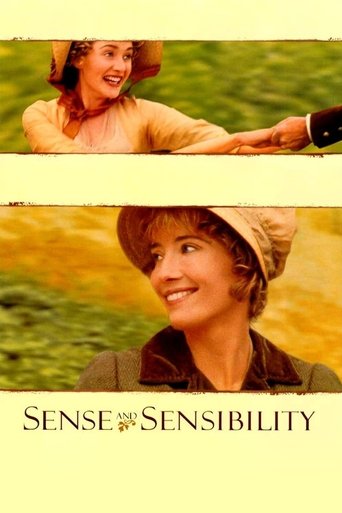 Sense and Sensibility
Drama, Romance
Also Recommended By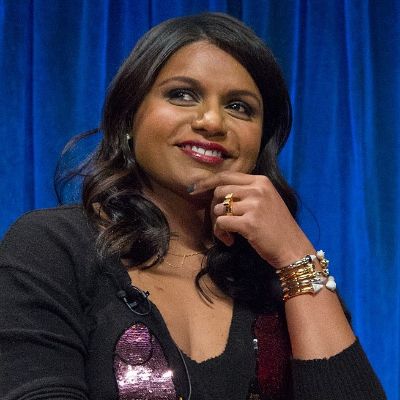 Rich Mr. Dashwood dies, leaving his second wife and her daughters poor by the rules of inheritance. Two daughters are the titular opposites.
Slumdog Millionaire
Drama, Romance
Also Recommended By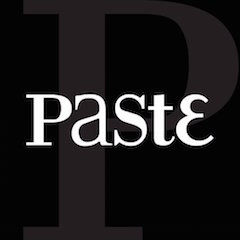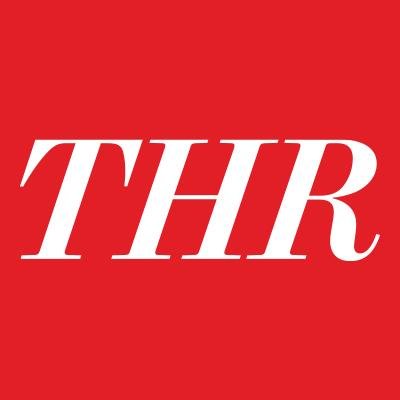 Jamal Malik is an impoverished Indian teen who becomes a contestant on the Hindi version of 'Who Wants to Be a Millionaire?' but, after he wins, he is suspected of cheating.
Interstellar
Adventure, Drama
Also Recommended By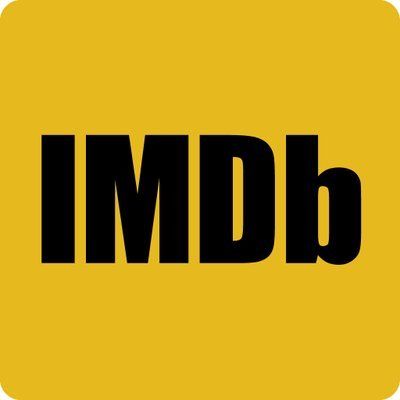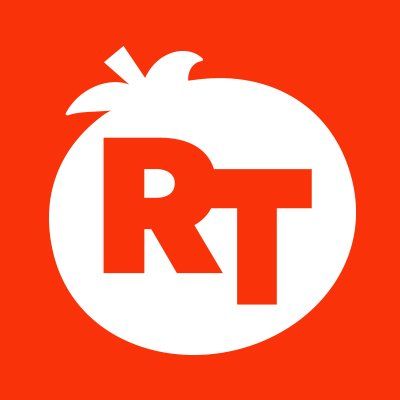 Interstellar chronicles the adventures of a group of explorers who make use of a newly discovered wormhole to surpass the limitations on human space travel and conquer the vast distances involved in an interstellar voyage.
Hairspray
Comedy, Music
Also Recommended By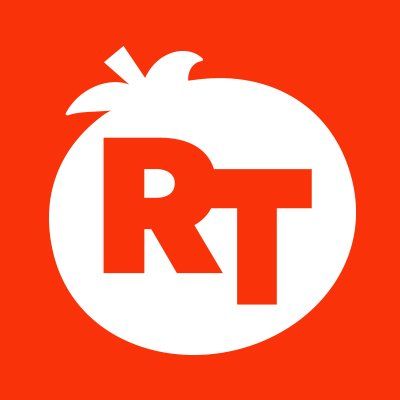 Pleasantly plump teenager, Tracy Turnblad and her best friend, Penny Pingleton audition to be on The Corny Collins Show – and Tracy wins. But when scheming Amber Von Tussle and her mother plot to destroy Tracy, it turns to chaos.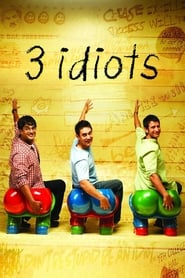 3 Idiots
Drama, Comedy
Also Recommended By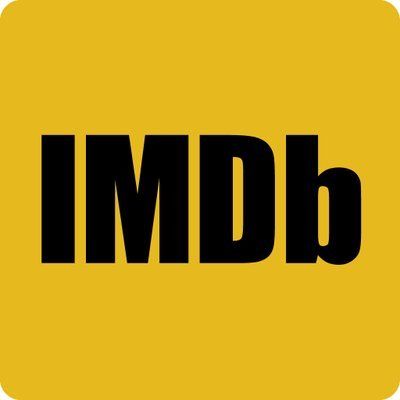 In the tradition of "Ferris Bueller's Day Off" comes this refreshing comedy about a rebellious prankster with a crafty mind and a heart of gold. Rascal. Joker. Dreamer. Genius... You've never met a college student quite like "Rancho." From the moment he arrives at India's most prestigious university, Rancho's outlandish schemes turn the campus upside down—along with the lives of his two newfound best friends. Together, they make life miserable for "Virus," the school's uptight and heartless dean. But when Rancho catches the eye of the dean's sexy daughter, Virus sets his sights on flunking out the "3 idiots" once and for all.
Sweet Home Alabama
Comedy, Romance
Also Recommended By
New York fashion designer Melanie Carmichael suddenly finds herself engaged to the city's most eligible bachelor. But Melanie's past holds many secrets, including Jake, the redneck husband she married in high school, who refuses to divorce her. Bound and determined to end their contentious relationship once and for all, Melanie sneaks back home to Alabama to confront her past.
Avatar
Action, Adventure
Also Recommended By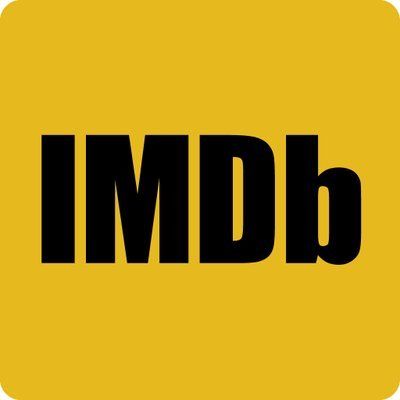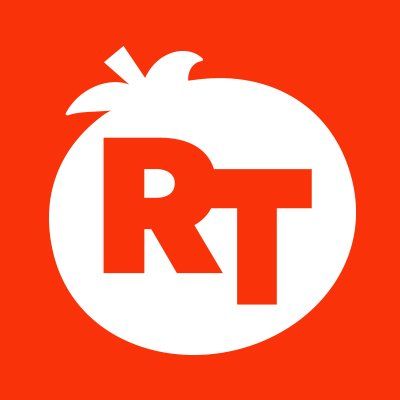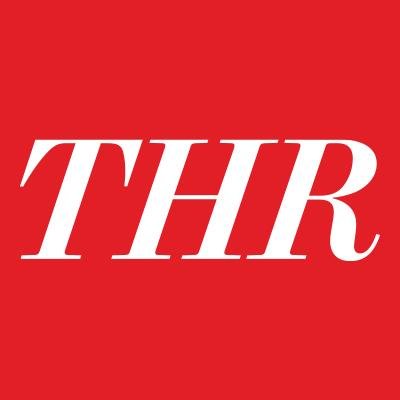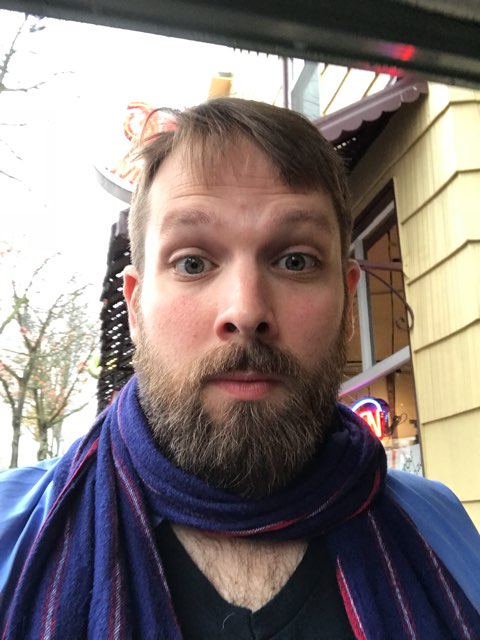 In the 22nd century, a paraplegic Marine is dispatched to the moon Pandora on a unique mission, but becomes torn between following orders and protecting an alien civilization.
Amélie
Comedy, Romance
Also Recommended By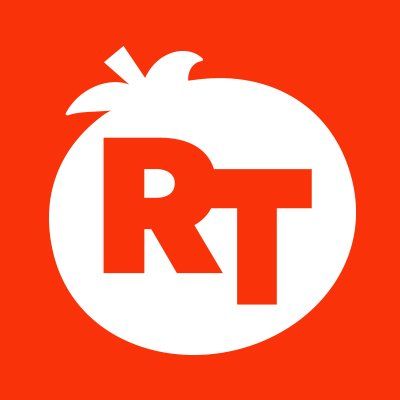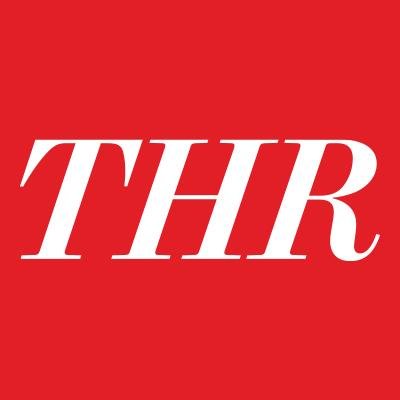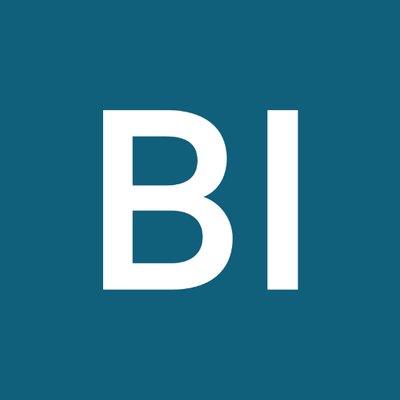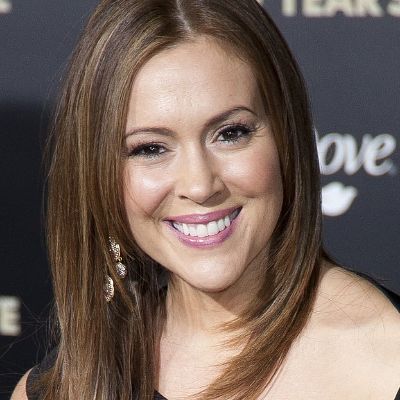 At a tiny Parisian café, the adorable yet painfully shy Amélie (Audrey Tautou) accidentally discovers a gift for helping others. Soon Amelie is spending her days as a matchmaker, guardian angel, and all-around do-gooder. But when she bumps into a handsome stranger, will she find the courage to become the star of her very own love story?
Mr. Nobody
Science Fiction, Drama
Nemo Nobody leads an ordinary existence with his wife and 3 children; one day, he wakes up as a mortal centenarian in the year 2092.
Ferris Bueller's Day Off
Comedy
Also Recommended By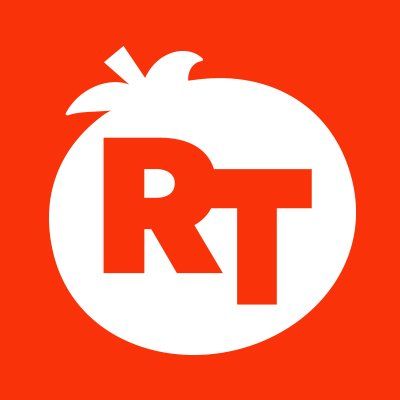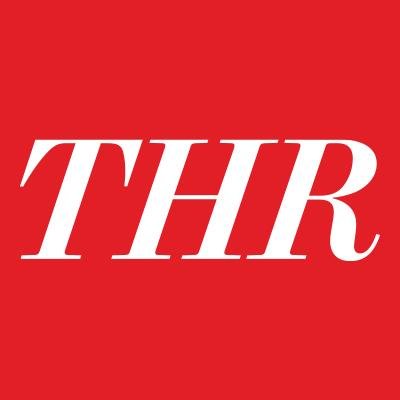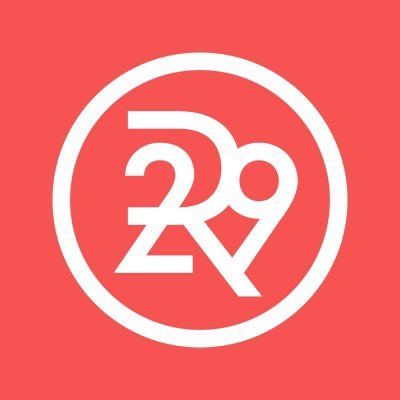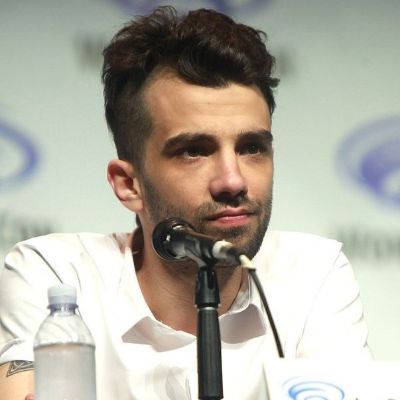 Charismatic teen Ferris Bueller plays hooky in Chicago with his girlfriend and best friend.
Ghostbusters
Comedy, Fantasy
Also Recommended By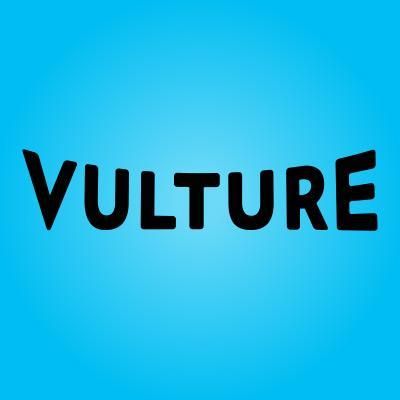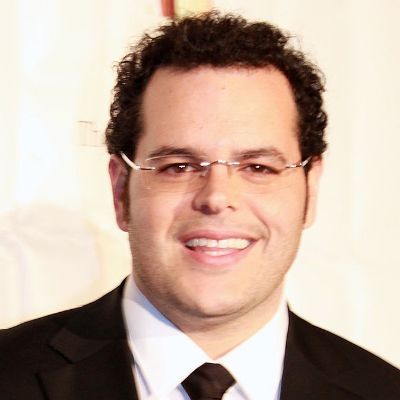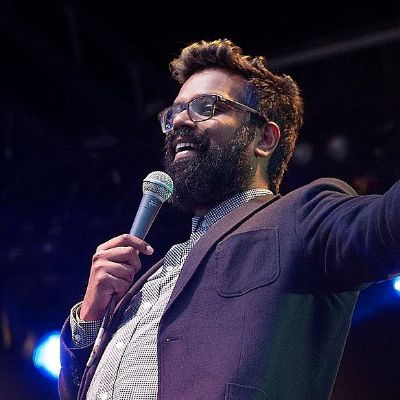 After losing their academic posts at a prestigious university, a team of parapsychologists goes into business as proton-pack-toting "ghostbusters" who exterminate ghouls, hobgoblins and supernatural pests of all stripes. An ad campaign pays off when a knockout cellist hires the squad to purge her swanky digs of demons that appear to be living in her refrigerator.
She's the Man
Comedy, Drama
Also Recommended By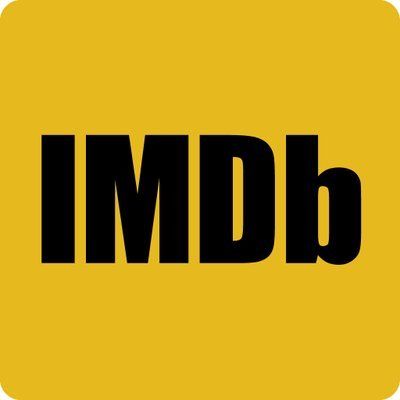 Viola Johnson is in a real jam. Complications threaten her scheme to pose as her twin brother, Sebastian, and take his place at a new boarding school. She falls in love with her handsome roommate, Duke, who loves beautiful Olivia, who has fallen for Sebastian! As if that were not enough, Viola's twin returns from London ahead of schedule but has no idea that his sister has already replaced him on campus.
Raiders of the Lost Ark
Adventure, Action
Also Recommended By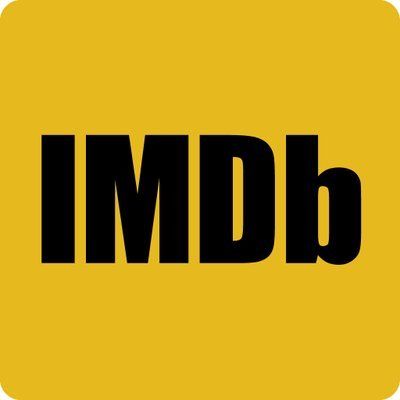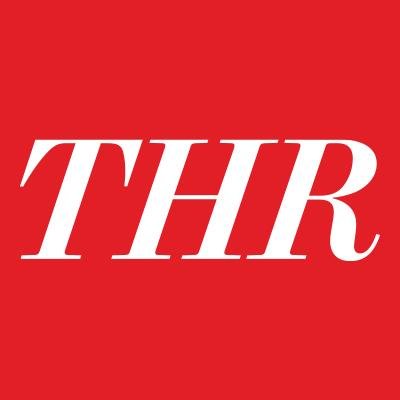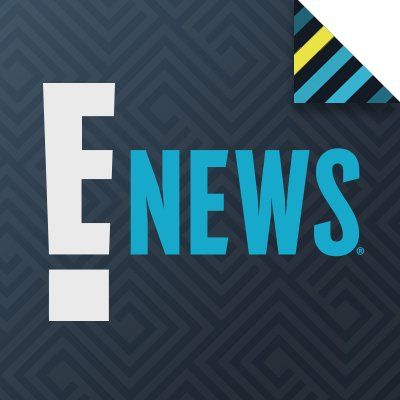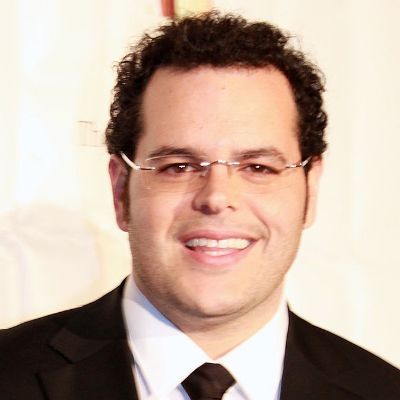 When Dr. Indiana Jones – the tweed-suited professor who just happens to be a celebrated archaeologist – is hired by the government to locate the legendary Ark of the Covenant, he finds himself up against the entire Nazi regime.
Mary Poppins
Comedy, Family
Also Recommended By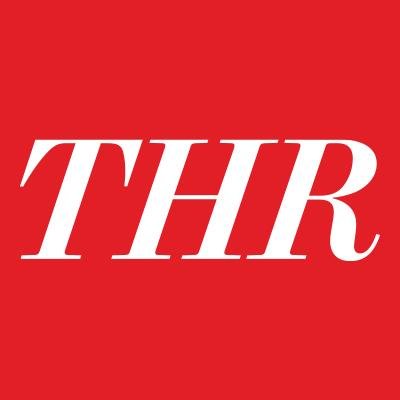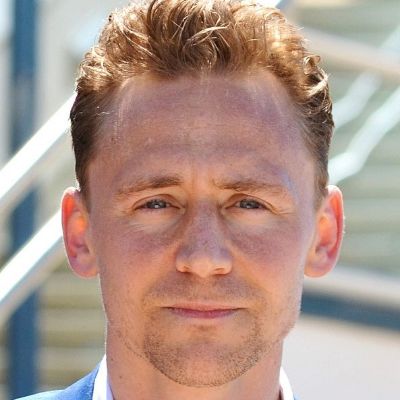 The movie combines a diverting story, songs, color and sequences of live action blended with the movements of animated figures. Mary Poppins is a kind of Super-nanny who flies in with her umbrella in response to the request of the Banks children and proceeds to put things right with the aid of her rather extraordinary magical powers before flying off again.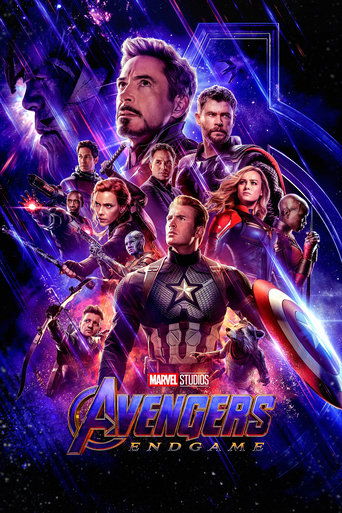 Untitled Avengers Movie
Action, Adventure
The turning point of the beloved heroes' epic journey, as they come to truly understand how fragile their reality is and the sacrifices that must be made to uphold it.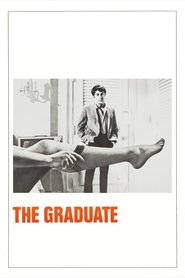 The Graduate
Comedy, Drama
Also Recommended By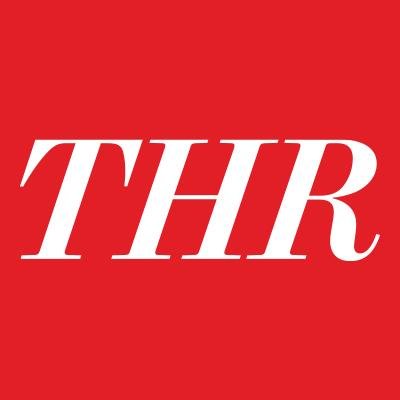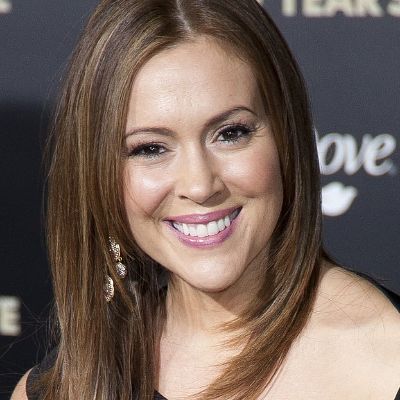 Recent college graduate Benjamin Braddock is seduced by the wife of his father's business partner, Mrs. Robinson. Benjamin soon finds himself falling in love with her daughter, Elaine, as the affair with Mrs. Robinson mother comes back to haunt him.
The Natural
Drama
Also Recommended By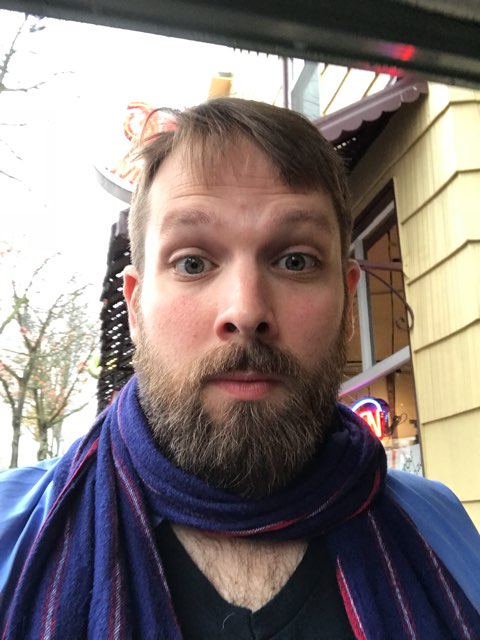 An unknown middle-aged batter named Roy Hobbs with a mysterious past appears out of nowhere to take a losing 1930s baseball team to the top of the league in this magical sports fantasy. With the aid of a bat cut from a lightning struck tree, Hobbs lives the fame he should have had earlier when, as a rising pitcher, he is inexplicably shot by a young woman.
The Lives of Others
Drama, Thriller
Also Recommended By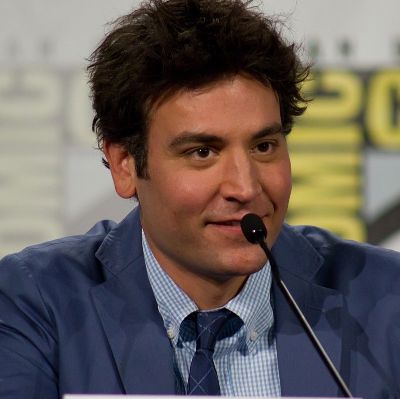 A tragic love story set in East Berlin with the backdrop of an undercover Stasi controlled culture. Stasi captain Wieler is ordered to follow author Dreyman and plunges deeper and deeper into his life until he reaches the threshold of doubting the system.
Phenomenon
Drama, Fantasy
An ordinary man sees a bright light descend from the sky, and discovers he now has super-intelligence and telekinesis.
Blindness
Drama, Mystery
When a sudden plague of blindness devastates a city, a small group of the afflicted band together to triumphantly overcome the horrific conditions of their imposed quarantine.
Willy Wonka & the Chocolate Factory
Music, Family
Also Recommended By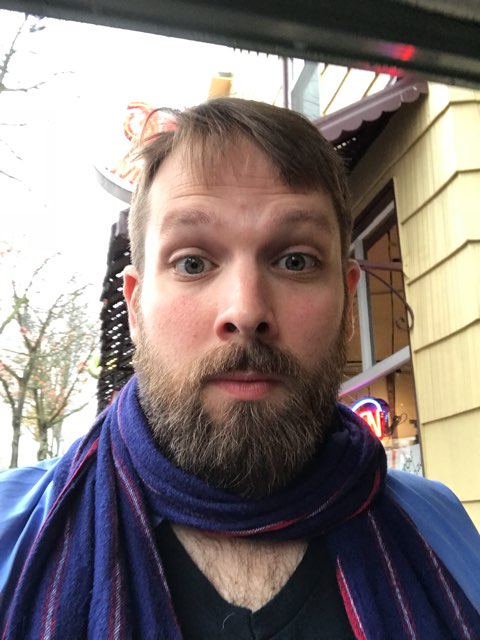 Eccentric candy man Willy Wonka prompts a worldwide frenzy when he announces that golden tickets hidden inside five of his delicious candy bars will admit their lucky holders into his top-secret confectionary. But does Wonka have an agenda hidden amid a world of Oompa Loompas and chocolate rivers?
Brick
Drama, Mystery
Also Recommended By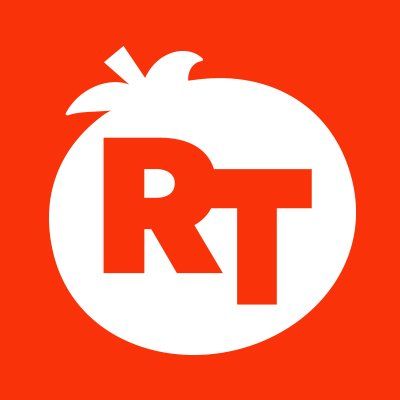 A teenage loner pushes his way into the underworld of a high school crime ring to investigate the disappearance of his ex-girlfriend.
Forgetting Sarah Marshall
Comedy, Romance
Also Recommended By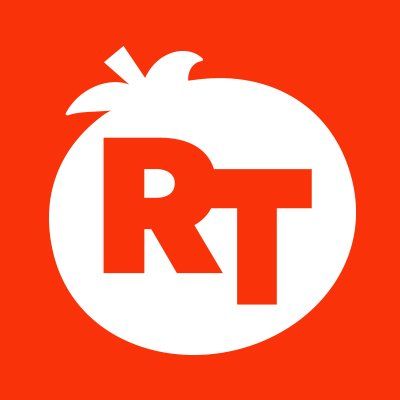 When Sarah Marshall dumps aspiring musician Peter Bretter for rock star Aldous Snow, Peter's world comes crashing down. His best friend suggests that Peter should get away from everything and to fly off to Hawaii to escape all his problems. After arriving in Hawaii and meeting the beautiful Rachel Jansen, Peter is shocked to see not only Aldous Snow in Hawaii, but also Sarah Marshall.
The Princess Bride
Adventure, Family
Also Recommended By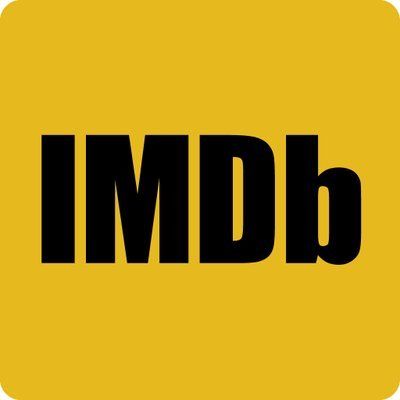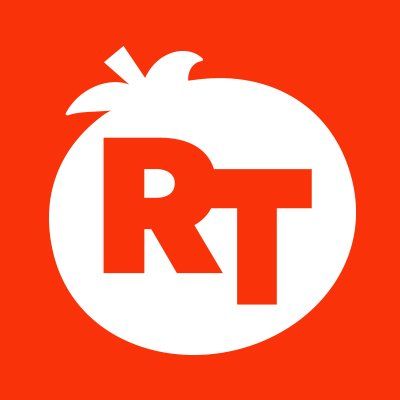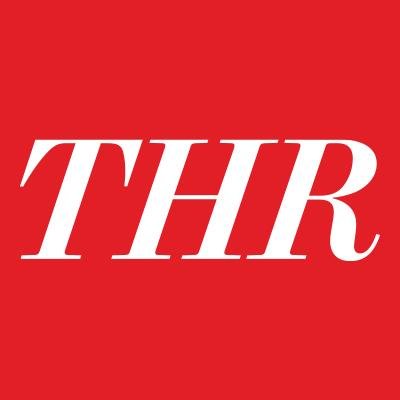 In this enchantingly cracked fairy tale, the beautiful Princess Buttercup and the dashing Westley must overcome staggering odds to find happiness amid six-fingered swordsmen, murderous princes, Sicilians and rodents of unusual size. But even death can't stop these true lovebirds from triumphing.
My Big Fat Greek Wedding
Comedy, Drama
Also Recommended By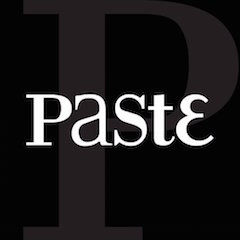 A young Greek woman falls in love with a non-Greek and struggles to get her family to accept him while she comes to terms with her heritage and cultural identity.
O Brother, Where Art Thou?
Action, Adventure
Also Recommended By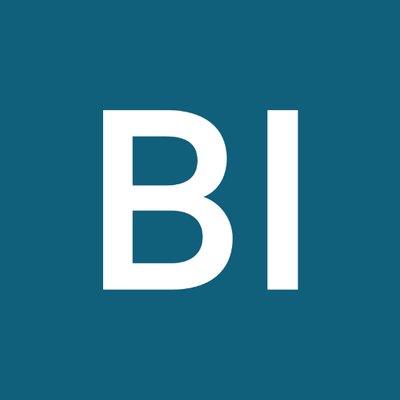 In the deep south during the 1930s, three escaped convicts search for hidden treasure while a relentless lawman pursues them. On their journey they come across many comical characters and incredible situations. Based upon Homer's 'Odyssey'.
The 40 Year Old Virgin
Comedy, Romance
Also Recommended By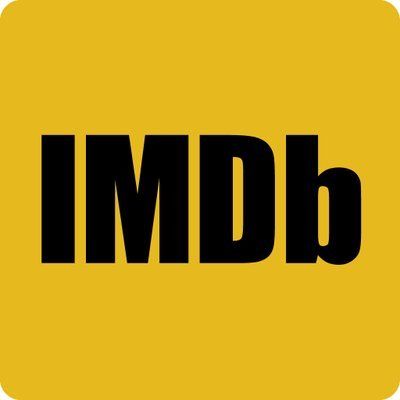 Andy Stitzer has a pleasant life with a nice apartment and a job stamping invoices at an electronics store. But at age 40, there's one thing Andy hasn't done, and it's really bothering his sex-obsessed male co-workers: Andy is still a virgin. Determined to help Andy get laid, the guys make it their mission to de-virginize him. But it all seems hopeless until Andy meets small business owner Trish, a single mom.
Hot Fuzz
Crime, Action
Also Recommended By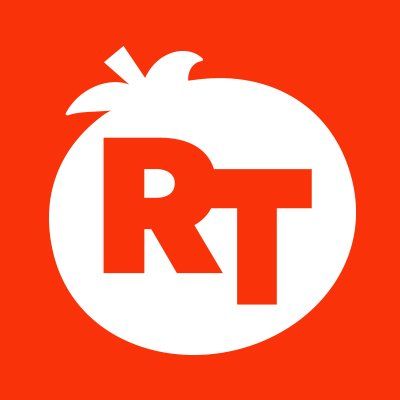 Top London cop, PC Nicholas Angel is good. Too good. To stop the rest of his team from looking bad, he is reassigned to the quiet town of Sandford, paired with simple country cop, and everything seems quiet until two actors are found decapitated. It is addressed as an accident, but Angel isn't going to accept that, especially when more and more people turn up dead.
Top Gun
Action, Romance
For Lieutenant Pete 'Maverick' Mitchell and his friend and Co-Pilot Nick 'Goose' Bradshaw being accepted into an elite training school for fighter pilots is a dream come true. A tragedy, as well as personal demons, threaten Pete's dreams of becoming an Ace pilot.
The Shawshank Redemption
Drama, Crime
Also Recommended By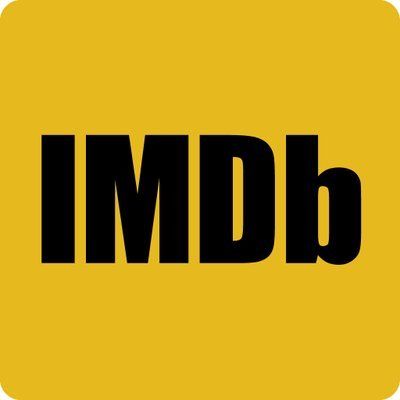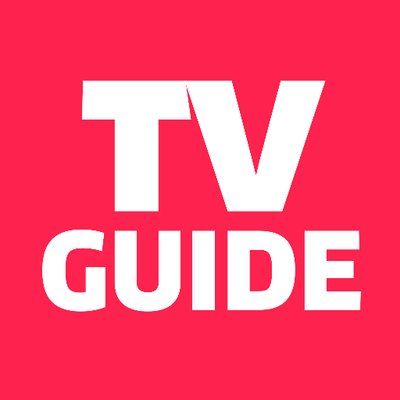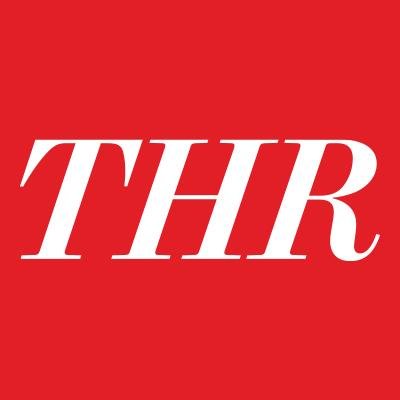 Framed in the 1940s for the double murder of his wife and her lover, upstanding banker Andy Dufresne begins a new life at the Shawshank prison, where he puts his accounting skills to work for an amoral warden. During his long stretch in prison, Dufresne comes to be admired by the other inmates -- including an older prisoner named Red -- for his integrity and unquenchable sense of hope.
Crazy, Stupid, Love.
Comedy, Drama
Also Recommended By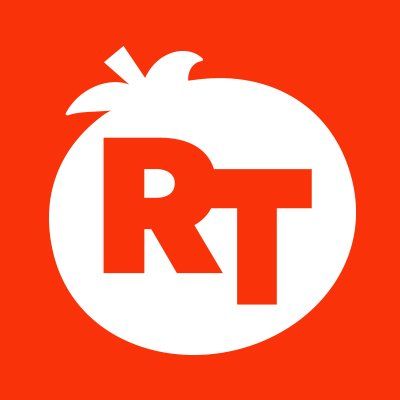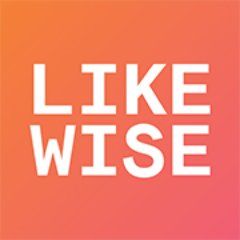 Cal Weaver is living the American dream. He has a good job, a beautiful house, great children and a beautiful wife, named Emily. Cal's seemingly perfect life unravels, however, when he learns that Emily has been unfaithful and wants a divorce. Over 40 and suddenly single, Cal is adrift in the fickle world of dating. Enter, Jacob Palmer, a self-styled player who takes Cal under his wing and teaches him how to be a hit with the ladies.
Toy Story
Animation, Comedy
Also Recommended By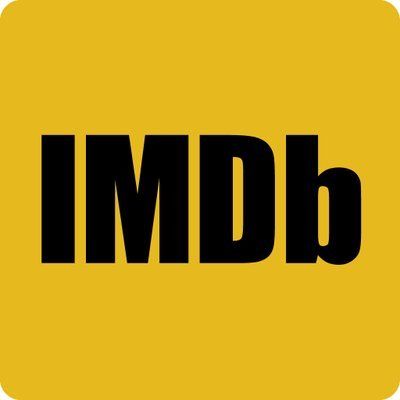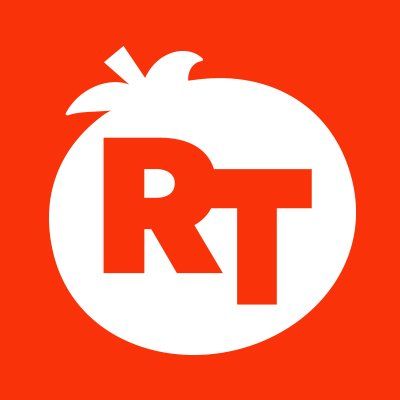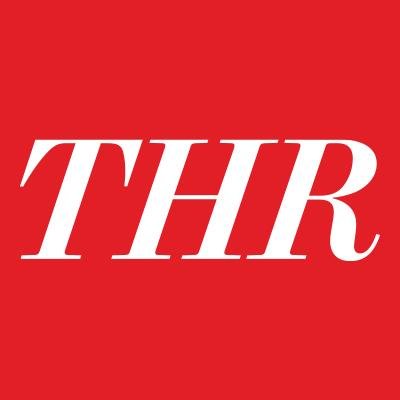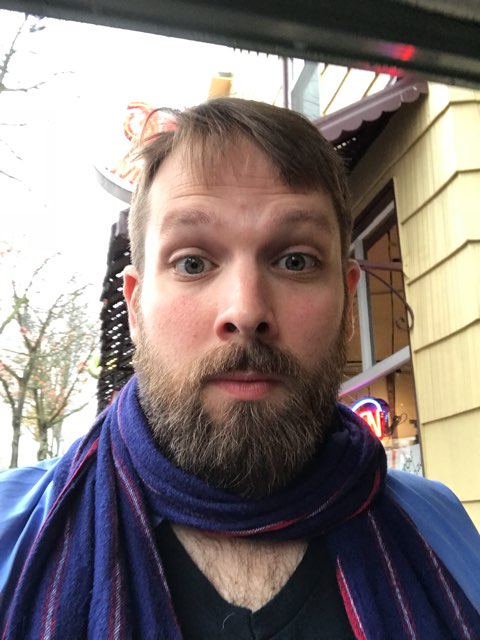 Led by Woody, Andy's toys live happily in his room until Andy's birthday brings Buzz Lightyear onto the scene. Afraid of losing his place in Andy's heart, Woody plots against Buzz. But when circumstances separate Buzz and Woody from their owner, the duo eventually learns to put aside their differences.
Blade Runner
Science Fiction, Drama
Also Recommended By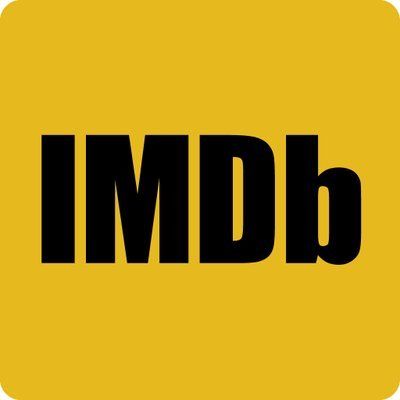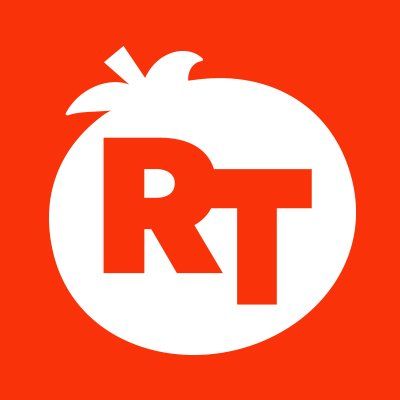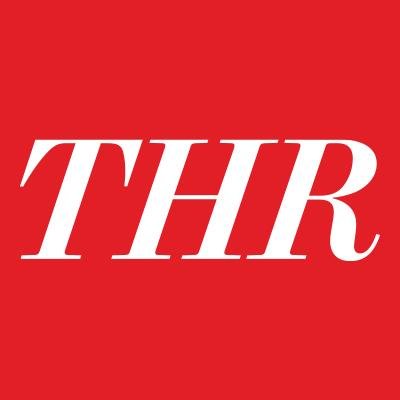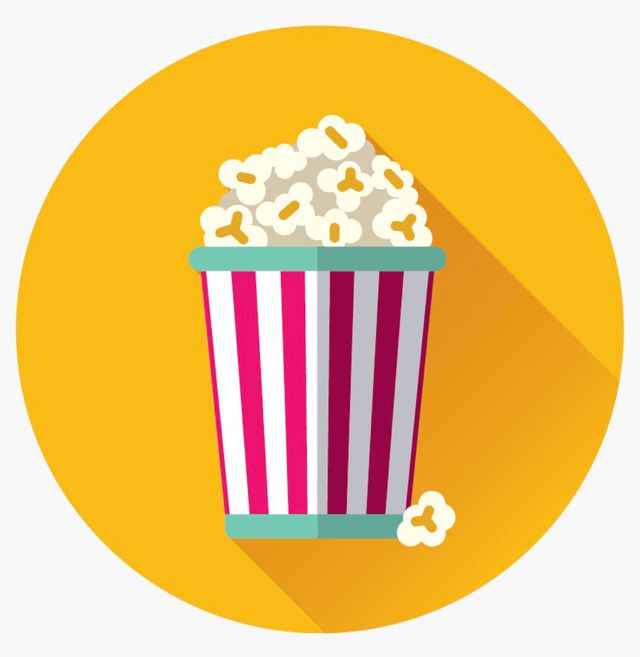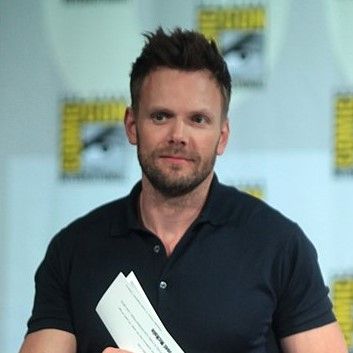 In the smog-choked dystopian Los Angeles of 2019, blade runner Rick Deckard is called out of retirement to terminate a quartet of replicants who have escaped to Earth seeking their creator for a way to extend their short life spans.
The Sound of Music
Drama, Family
Also Recommended By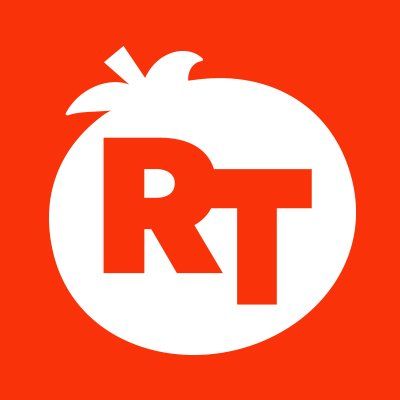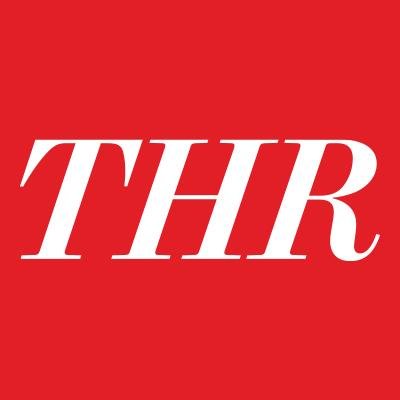 Film adaptation of a classic Rodgers and Hammerstein musical based on a nun who becomes a governess for an Austrian family.
Talladega Nights: The Ballad of Ricky Bobby
Comedy
Also Recommended By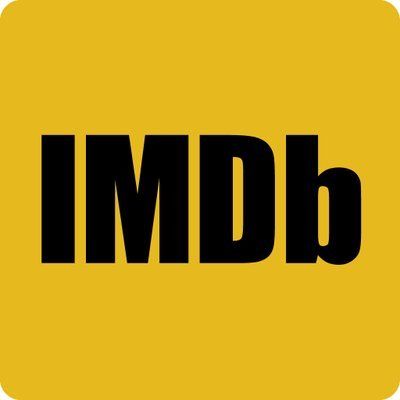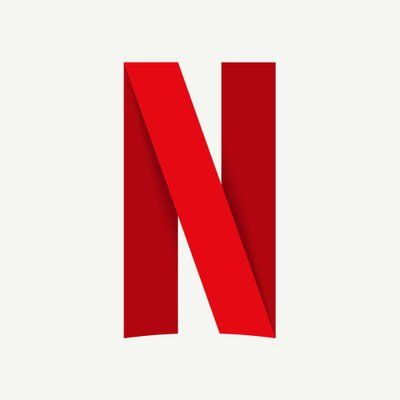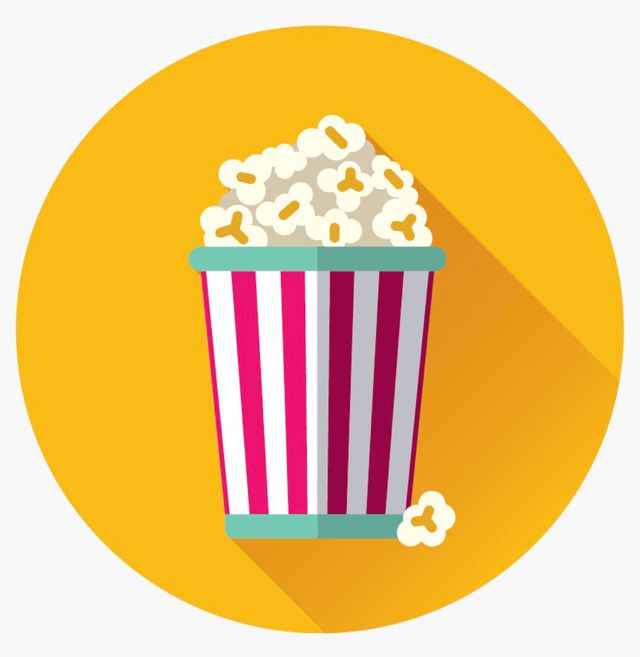 Lifelong friends and national idols Ricky Bobby and Cal Naughton Jr. have earned their NASCAR stripes with their uncanny knack of finishing races in the first and second slots, respectively, and slinging catchphrases like "Shake and bake!" But when a rival French driver coasts onto the track to challenge their records, they'll have to floor it to retain their top-dog status.
Planes, Trains and Automobiles
Comedy
Also Recommended By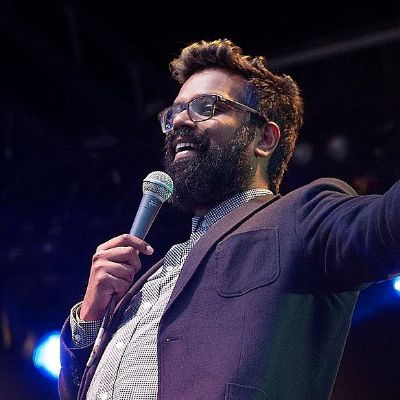 A man must struggle to travel home for Thanksgiving, with an obnoxious slob of a shower ring salesman his only companion.
Love Actually
Comedy, Romance
Also Recommended By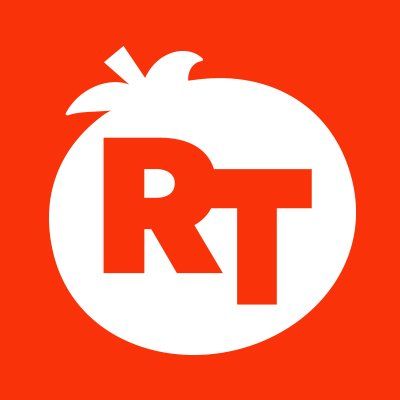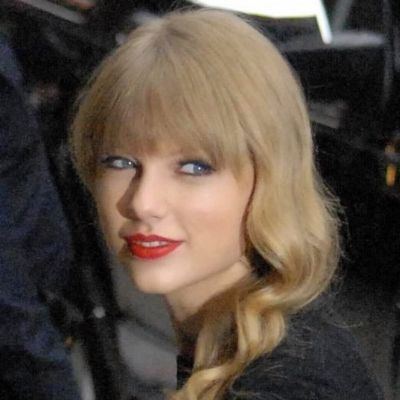 Follows seemingly unrelated people as their lives begin to intertwine while they fall in – and out – of love. Affections languish and develop as Christmas draws near.
The Matrix
Action, Science Fiction
Also Recommended By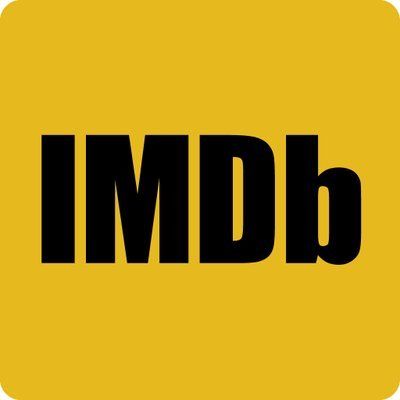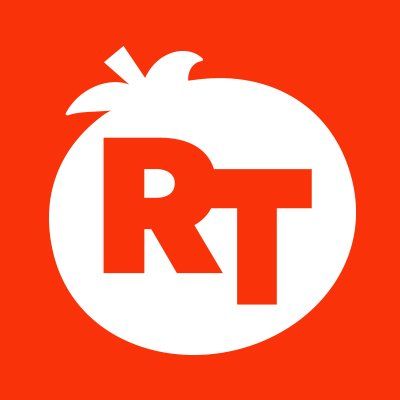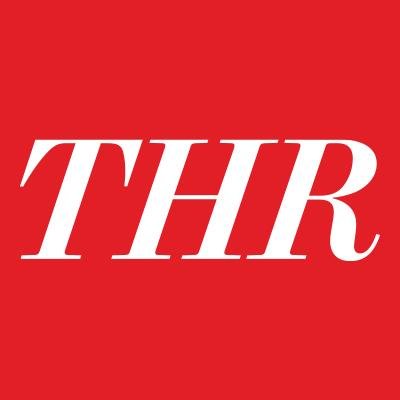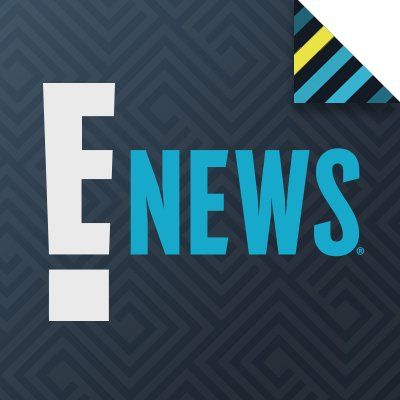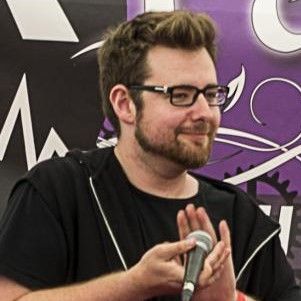 Set in the 22nd century, The Matrix tells the story of a computer hacker who joins a group of underground insurgents fighting the vast and powerful computers who now rule the earth.
Gladiator
Action, Drama
Also Recommended By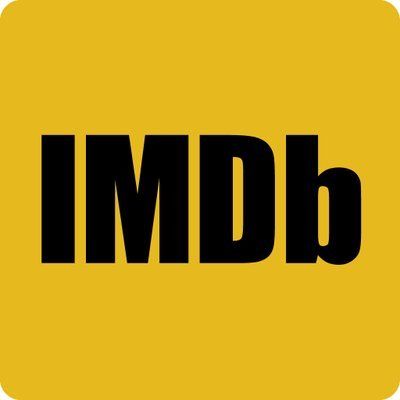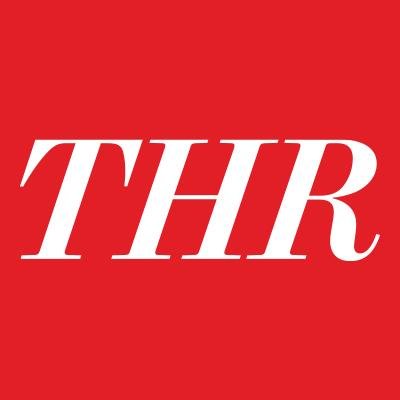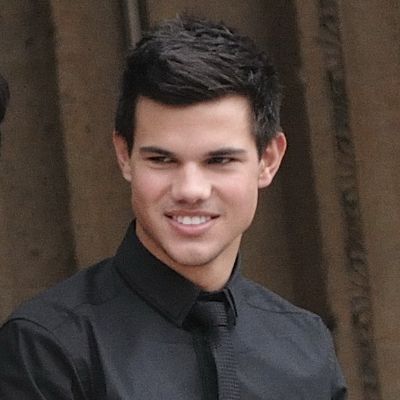 In the year 180, the death of emperor Marcus Aurelius throws the Roman Empire into chaos. Maximus is one of the Roman army's most capable and trusted generals and a key advisor to the emperor. As Marcus' devious son Commodus ascends to the throne, Maximus is set to be executed. He escapes, but is captured by slave traders. Renamed Spaniard and forced to become a gladiator, Maximus must battle to the death with other men for the amusement of paying audiences. His battle skills serve him well, and he becomes one of the most famous and admired men to fight in the Colosseum. Determined to avenge himself against the man who took away his freedom and laid waste to his family, Maximus believes that he can use his fame and skill in the ring to avenge the loss of his family and former glory. As the gladiator begins to challenge his rule, Commodus decides to put his own fighting mettle to the test by squaring off with Maximus in a battle to the death.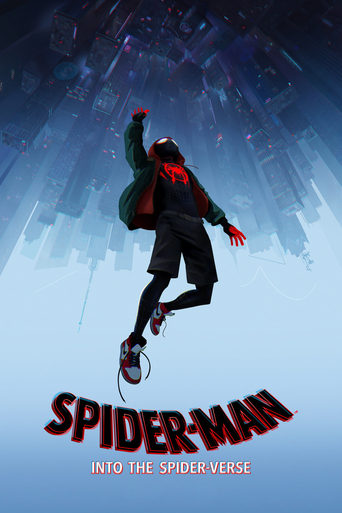 Spider-Man: Into the Spider-Verse
Action, Adventure
Miles Morales is juggling his life between being a high school student and being Spider-Man. However, when Wilson "Kingpin" Fisk uses a super collider, another Spider-Man from another dimension, Peter Parker, accidentally winds up in Miles' dimension. As Peter trains Miles to become a better Spider-Man, they are soon joined by four other Spider-Men from across the "Spider-Verse". As all these clashing dimensions start to tear Brooklyn apart, Miles must help the others stop Fisk and return everyone to their own dimensions.
Superbad
Comedy
Also Recommended By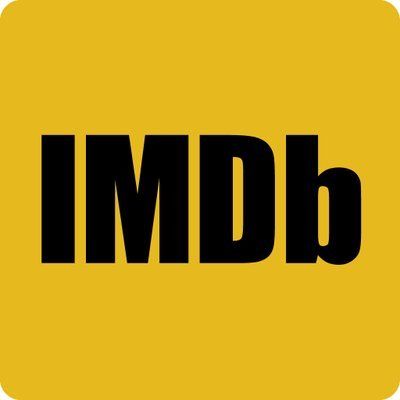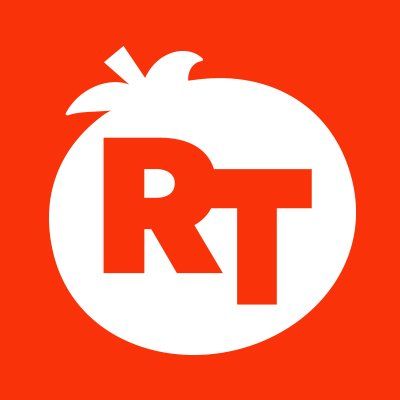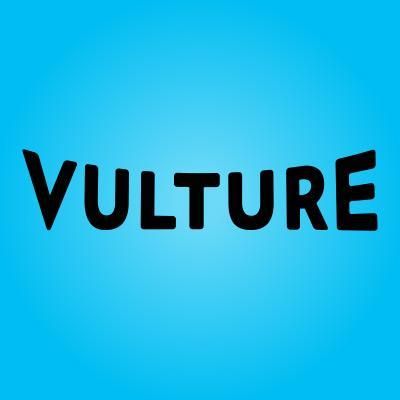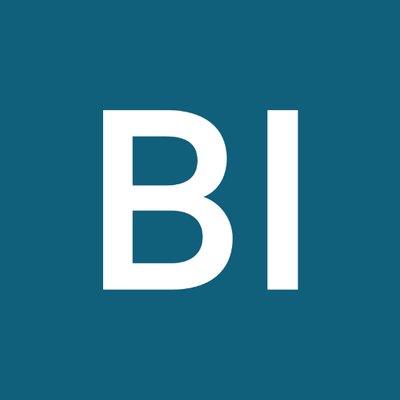 High school best buddies are facing separation anxiety as they prepare to go off to college. While attempting to score alcohol for a party with help from a fake ID-toting friend, the guys' evening takes a turn into chaotic territory.
Star Wars
Adventure, Action
Also Recommended By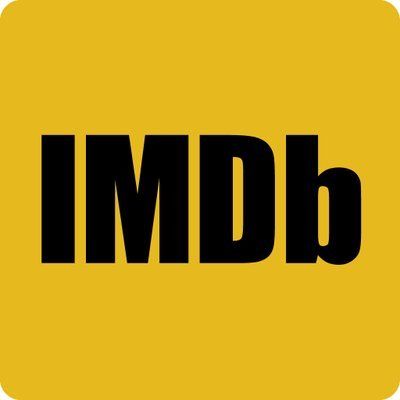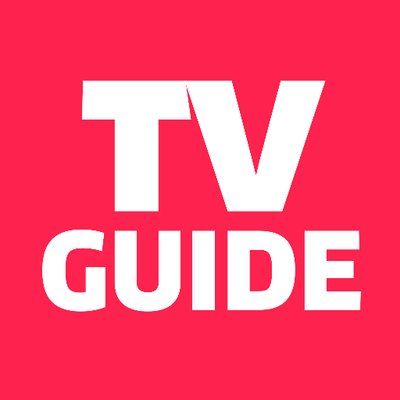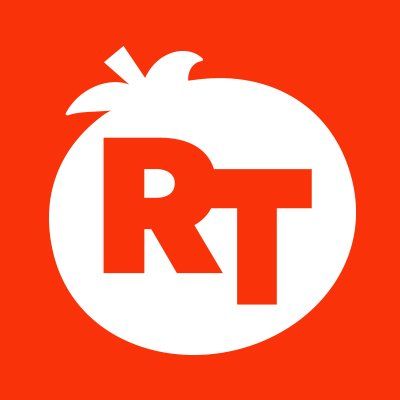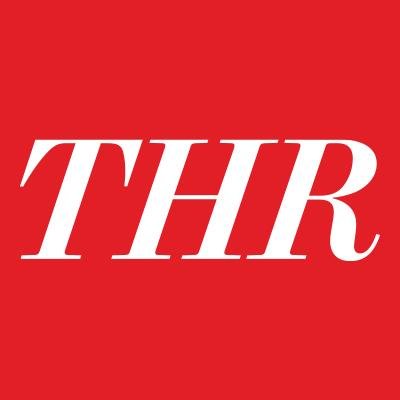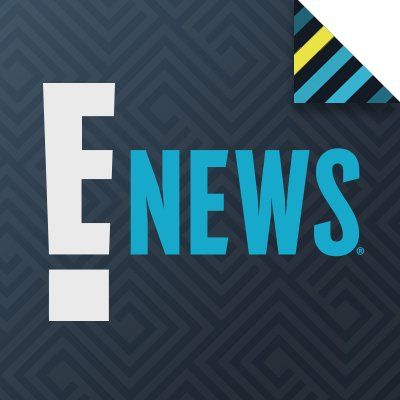 Princess Leia is captured and held hostage by the evil Imperial forces in their effort to take over the galactic Empire. Venturesome Luke Skywalker and dashing captain Han Solo team together with the loveable robot duo R2-D2 and C-3PO to rescue the beautiful princess and restore peace and justice in the Empire.
10 Things I Hate About You
Comedy, Romance
Also Recommended By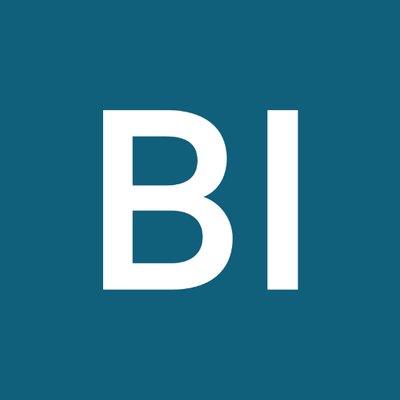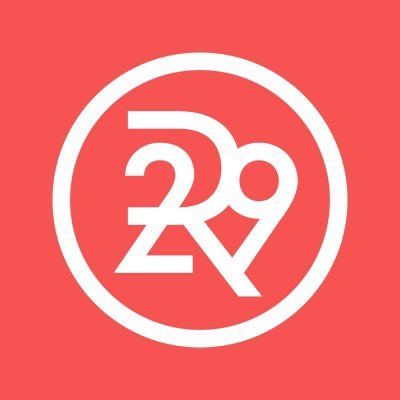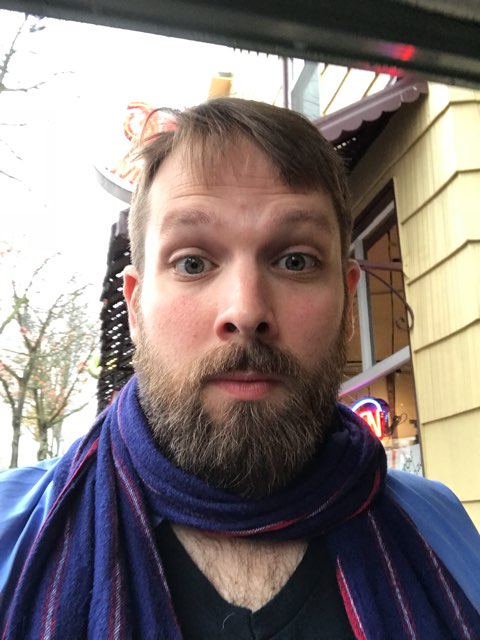 Bianca, a tenth grader, has never gone on a date, but she isn't allowed to go out with boys until her older sister Kat gets a boyfriend. The problem is, Kat rubs nearly everyone the wrong way. But Bianca and the guy she has her eye on, Joey, are eager, so Joey fixes Kat up with Patrick, a new kid in town just bitter enough for Kat.
Lost in Translation
Drama
Also Recommended By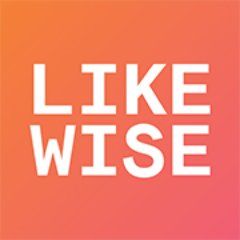 Two lost souls visiting Tokyo -- the young, neglected wife of a photographer and a washed-up movie star shooting a TV commercial -- find an odd solace and pensive freedom to be real in each other's company, away from their lives in America.
Moscow Does Not Believe in Tears
Drama, Comedy
This is a life story of three girlfriends from youth to autumn ages. Their dreams and wishes, love, disillusions...
Always
Fantasy, Drama
Pete Sandich is a reckless fire-fighting pilot who is killed in what was to have been his final mission. Ascending to Heaven, Pete is introduced to business-like angel who instructs the spectral Pete to pass on his aviation knowledge to his young successor. While doing so, Pete also smoothes the course of romance for his earthly girlfriend who, after several months of grieving, finally falls in love with another man.
Guardians of the Galaxy
Action, Science Fiction
Also Recommended By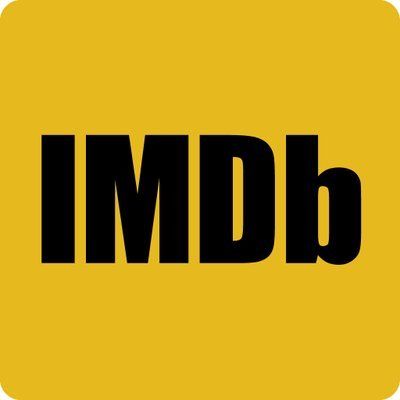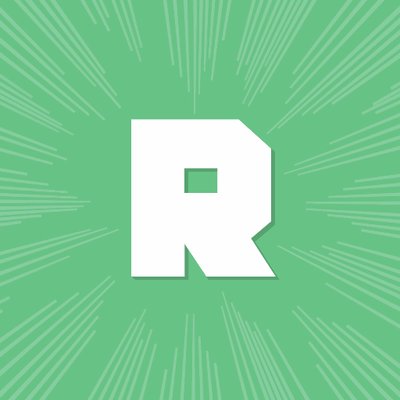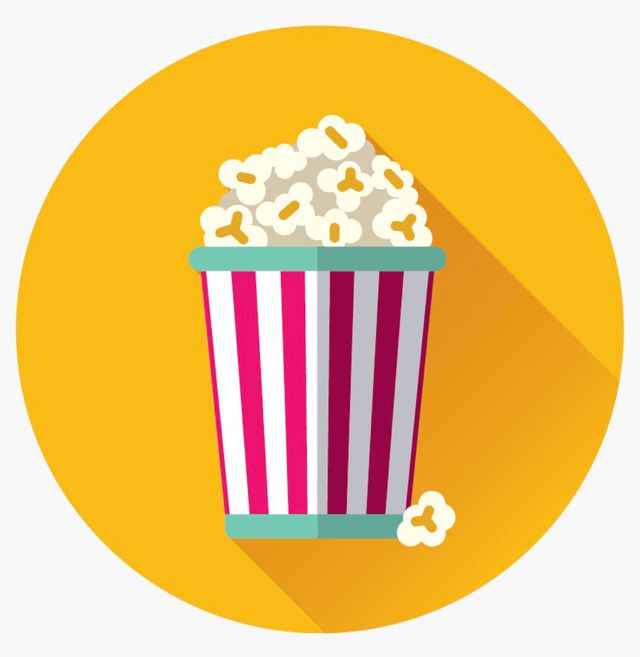 Light years from Earth, 26 years after being abducted, Peter Quill finds himself the prime target of a manhunt after discovering an orb wanted by Ronan the Accuser.
Back to the Future
Adventure, Comedy
Also Recommended By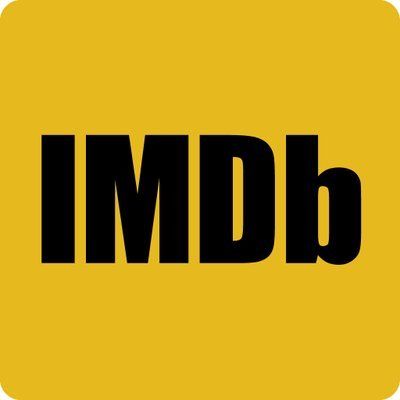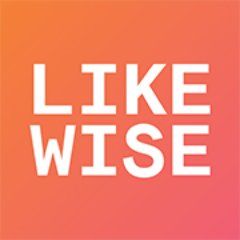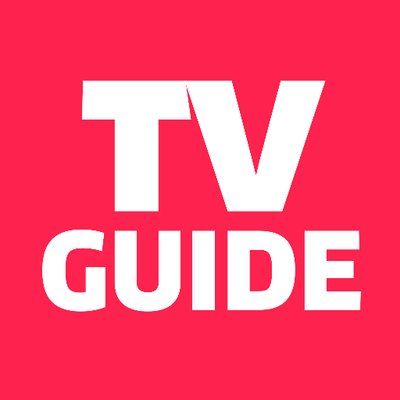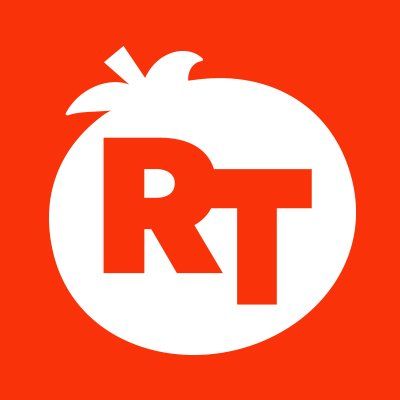 Eighties teenager Marty McFly is accidentally sent back in time to 1955, inadvertently disrupting his parents' first meeting and attracting his mother's romantic interest. Marty must repair the damage to history by rekindling his parents' romance and - with the help of his eccentric inventor friend Doc Brown - return to 1985.
Almost Famous
Drama, Music
Also Recommended By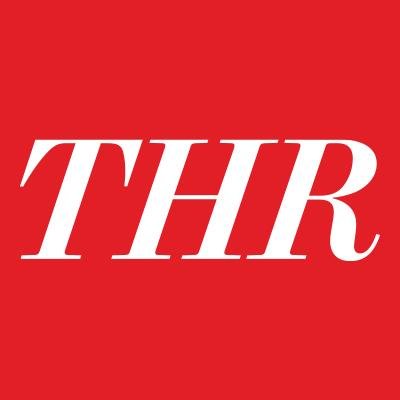 Almost Famous is an autobiographical inspired film about a 15-year-old who is hired by Rolling Stone magazine to follow and interview a rock band during their tour. A film about growing up, first love, disappointment, and the life of a rock star.
Titanic
Drama, Romance
Also Recommended By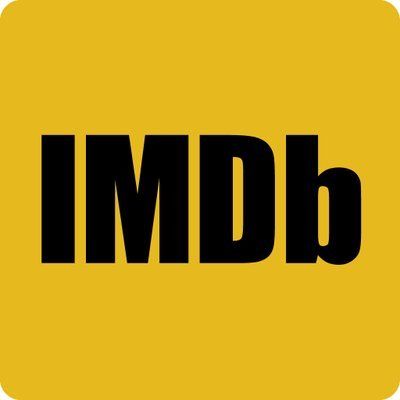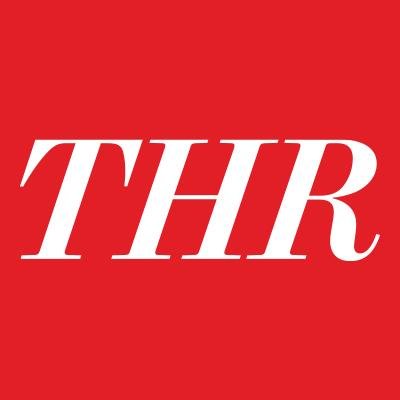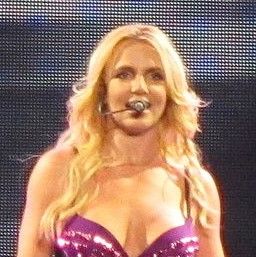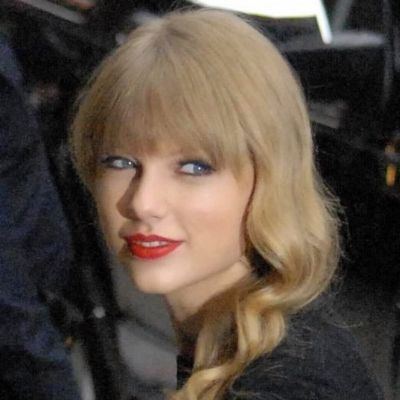 84 years later, a 101-year-old woman named Rose DeWitt Bukater tells the story to her granddaughter Lizzy Calvert, Brock Lovett, Lewis Bodine, Bobby Buell and Anatoly Mikailavich on the Keldysh about her life set in April 10th 1912, on a ship called Titanic when young Rose boards the departing ship with the upper-class passengers and her mother, Ruth DeWitt Bukater, and her fiancé, Caledon Hockley. Meanwhile, a drifter and artist named Jack Dawson and his best friend Fabrizio De Rossi win third-class tickets to the ship in a game. And she explains the whole story from departure until the death of Titanic on its first and last voyage April 15th, 1912 at 2:20 in the morning.
Zombieland
Comedy, Horror
Also Recommended By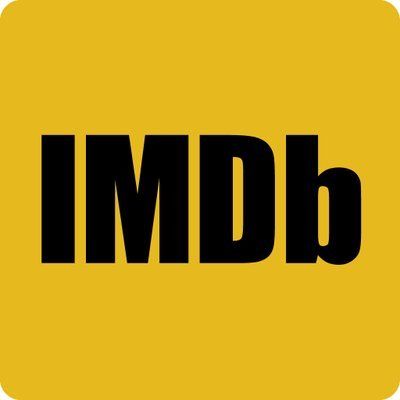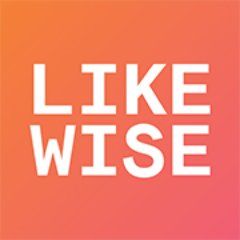 Columbus has made a habit of running from what scares him. Tallahassee doesn't have fears. If he did, he'd kick their ever-living ass. In a world overrun by zombies, these two are perfectly evolved survivors. But now, they're about to stare down the most terrifying prospect of all: each other.
Pitch Perfect
Comedy, Music
Also Recommended By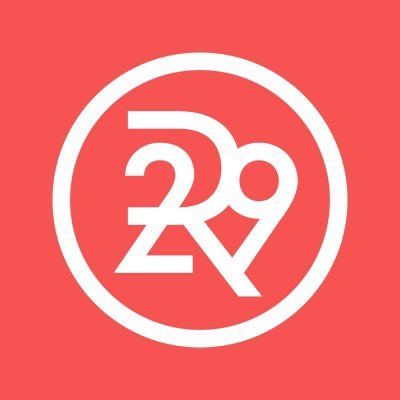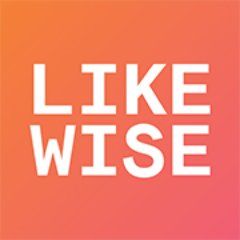 College student Beca knows she does not want to be part of a clique, but that's exactly where she finds herself after arriving at her new school. Thrust in among mean gals, nice gals and just plain weird gals, Beca finds that the only thing they have in common is how well they sing together. She takes the women of the group out of their comfort zone of traditional arrangements and into a world of amazing harmonic combinations in a fight to the top of college music competitions.