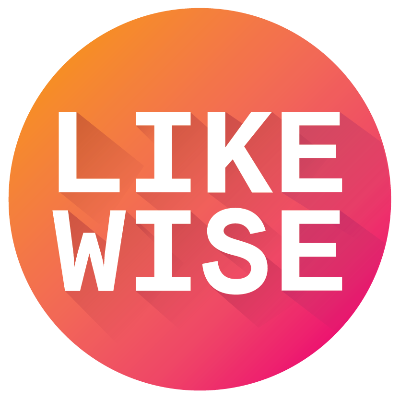 Queen of All Media Approved: The Best of Oprah's Book Club Picks
5 Books | by Likewise
Many of Oprah Winfrey's book picks have gone on to become bestsellers!
An American Marriage (Oprah's Book Club)
Books
A NEW YORK TIMES AND WASHINGTON POST NOTABLE BOOK A 2018 BEST OF THE YEAR SELECTION OF NPR * TIME * BUSTLE * O, THE OPRAH MAGAZINE * THE DALLAS MORNING NEWS * AMAZON.COM OPRAH'S BOOK CLUB 2018 SELECTION LONGLISTED FOR THE 2018 NATIONAL BOOK AWARD FOR FICTION"A moving portrayal of the effects of a wrongful conviction on a young African-American couple." —Barack Obama "Haunting . . . Beautifully written." —The New York Times Book Review "Brilliant and heartbreaking . . . Unforgettable." —USA Today "A tense and timely love story . . . Packed with brave questions about race and class." —People "Compelling." —The Washington Post "Epic . . . Transcendent . . . Triumphant." —Elle Newlyweds Celestial and Roy are the embodiment of both the American Dream and the New South. He is a young executive, and she is an artist on the brink of an exciting career. But as they settle into the routine of their life together, they are ripped apart by circumstances neither could have imagined. Roy is arrested and sentenced to twelve years for a crime Celestial knows he didn't commit. Though fiercely independent, Celestial finds herself bereft and unmoored, taking comfort in Andre, her childhood friend, and best man at their wedding. As Roy's time in prison passes, she is unable to hold on to the love that has been her center. After five years, Roy's conviction is suddenly overturned, and he returns to Atlanta ready to resume their life together. This stirring love story is a profoundly insightful look into the hearts and minds of three people who are at once bound and separated by forces beyond their control. An American Marriage is a masterpiece of storytelling, an intimate look deep into the souls of people who must reckon with the past while moving forward—with hope and pain—into the future.
Wild
Books
#1 NATIONAL BESTSELLERSOON TO BE A MAJOR MOTION PICTUREAt twenty-two, Cheryl Strayed thought she had lost everything. In the wake of her mother's death, her family scattered and her own marriage was soon destroyed. Four years later, with nothing more to lose, she made the most impulsive decision of her life. With no experience or training, driven only by blind will, she would hike more than a thousand miles of the Pacific Crest Trail from the Mojave Desert through California and Oregon to Washington State—and she would do it alone. Told with suspense and style, sparkling with warmth and humor, Wild powerfully captures the terrors and pleasures of one young woman forging ahead against all odds on a journey that maddened, strengthened, and ultimately healed her.One of the Best Books of the Year: NPR, The Boston Globe, Entertainment Weekly,Vogue, St. Louis Dispatch
Middlesex
Books
Spanning eight decades and chronicling the wild ride of a Greek-American family through the vicissitudes of the twentieth century, Jeffrey Eugenides' witty, exuberant novel on one level tells a traditional story about three generations of a fantastic, absurd, lovable immigrant family -- blessed and cursed with generous doses of tragedy and high comedy. But there's a provocative twist. Cal, the narrator -- also Callie -- is a hermaphrodite. And the explanation for this takes us spooling back in time, through a breathtaking review of the twentieth century, to 1922, when the Turks sacked Smyrna and Callie's grandparents fled for their lives. Back to a tiny village in Asia Minor where two lovers, and one rare genetic mutation, set our narrator's life in motion. Middlesex is a grand, utterly original fable of crossed bloodlines, the intricacies of gender, and the deep, untidy promptings of desire. It's a brilliant exploration of divided people, divided families, divided cities and nations -- the connected halves that make up ourselves and our world.
The Underground Railroad
Books
WINNER OF THE PULITZER PRIZE FOR FICTION 2017WINNER OF THE ARTHUR C. CLARKE AWARD 2017LONGLISTED FOR THE MAN BOOKER PRIZE 2017NATIONAL BOOK AWARD WINNER 2016AMAZON.COM #1 BOOK OF THE YEAR 2016#1 NEW YORK TIMES BESTSELLER AND A NEW YORK TIMES BOOK OF THE YEAR 'Whitehead is on a roll: the reviews have been sublime' Guardian'Luminous, furious, wildly inventive' Observer'Hands down one of the best, if not the best, book I've read this year' Stylist 'Dazzling' New York Review of BooksPraised by Barack Obama and an Oprah Book Club Pick, The Underground Railroad by Colson Whitehead won the National Book Award 2016 and the Pulitzer Prize for Fiction 2017.Cora is a slave on a cotton plantation in Georgia. All the slaves lead a hellish existence, but Cora has it worse than most; she is an outcast even among her fellow Africans and she is approaching womanhood, where it is clear even greater pain awaits. When Caesar, a slave recently arrived from Virginia, tells her about the Underground Railroad, they take the perilous decision to escape to the North.In Whitehead's razor-sharp imagining of the antebellum South, the Underground Railroad has assumed a physical form: a dilapidated box car pulled along subterranean tracks by a steam locomotive, picking up fugitives wherever it can. Cora and Caesar's first stop is South Carolina, in a city that initially seems like a haven. But its placid surface masks an infernal scheme designed for its unknowing black inhabitants. And even worse: Ridgeway, the relentless slave catcher sent to find Cora, is close on their heels. Forced to flee again, Cora embarks on a harrowing flight, state by state, seeking true freedom.At each stop on her journey, Cora encounters a different world. As Whitehead brilliantly recreates the unique terrors for black people in the pre-Civil War era, his narrative seamlessly weaves the saga of America, from the brutal importation of Africans to the unfulfilled promises of the present day. The Underground Railroad is at once the story of one woman's ferocious will to escape the horrors of bondage and a shatteringly powerful meditation on history.
Becoming
Books
An intimate, powerful, and inspiring memoir by the former First Lady of the United States #1 NEW YORK TIMES BESTSELLER * WATCH THE NETFLIX ORIGINAL DOCUMENTARY * OPRAH'S BOOK CLUB PICK * NAACP IMAGE AWARD WINNER In a life filled with meaning and accomplishment, Michelle Obama has emerged as one of the most iconic and compelling women of our era. As First Lady of the United States of America--the first African American to serve in that role--she helped create the most welcoming and inclusive White House in history, while also establishing herself as a powerful advocate for women and girls in the U.S. and around the world, dramatically changing the ways that families pursue healthier and more active lives, and standing with her husband as he led America through some of its most harrowing moments. Along the way, she showed us a few dance moves, crushed Carpool Karaoke, and raised two down-to-earth daughters under an unforgiving media glare. In her memoir, a work of deep reflection and mesmerizing storytelling, Michelle Obama invites readers into her world, chronicling the experiences that have shaped her--from her childhood on the South Side of Chicago to her years as an executive balancing the demands of motherhood and work, to her time spent at the world's most famous address. With unerring honesty and lively wit, she describes her triumphs and her disappointments, both public and private, telling her full story as she has lived it--in her own words and on her own terms. Warm, wise, and revelatory, Becoming is the deeply personal reckoning of a woman of soul and substance who has steadily defied expectations--and whose story inspires us to do the same.