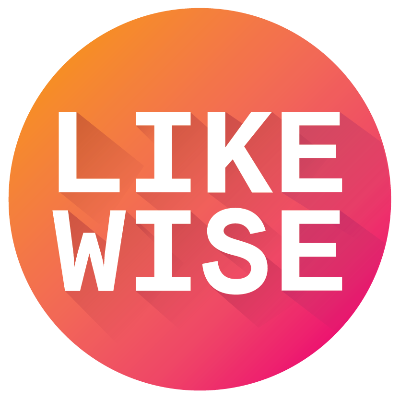 Rated T for Teen: Pods for the Cool Kids
5 Podcasts | by Likewise
Some of these, like Serial, are produced with adults as the intended audience, but precocious teens will enjoy them too,
Wait Wait... Don't Tell Me!
Podcasts
NPR's weekly current events quiz. Have a laugh and test your news knowledge while figuring out what's real and what we've made up.
Ask Me Another
Podcasts
Packed with trivia, comedy and celebrity guests, Ask Me Another is like an amusement park for your brain. Host Ophira Eisenberg and musician Jonathan Coulton take brilliant contestants on a roller coaster that'll make you laugh and scream (out the answers)—and barely anyone throws up in a trash can.
Jenna & Julien Podcast
Podcasts
Welcome to the Jenna & Julien Podcast where we talk about all the things. If you are looking for your everyday, normal, by the book podcast, then you're in the wrong place. We created this because we tend to have awesome, random, and sometimes drunk conversations that we realized had to be shared with the lovely internet world. So here we are. We also like to ustream during the podcast to get some live interaction and also quick on-the-spot input on our chats--you can participate here: http://www.ustream.tv/channel/jsolo123 Subscribe to this channel for new podcasts EVERY MONDAY iTunes: http://itunes.com/jennajulienpodcast SoundCloud: http://soundcloud.com/JennaJulienPodcast You can follow us on all the things: Instagram: http://instagram.com/jennajulienpod Twitter: https://twitter.com/jennajulienpod YouTube: http://youtube.com/JennaJulienPodcast Jenna: IG: http://instagram.com/jennamarbles TW: https://twitter.com/Jenna_Marbles YT: https://www.youtube.com/user/JennaMar... Julien: IG: http://instagram.com/juliensolomita TW: https://twitter.com/JulienSolomita YT: https://www.youtube.com/user/TheFight... Category
This American Life
Podcasts
This American Life is a weekly public radio show, heard by 2.2 million people on more than 500 stations. Another 2.5 million people download the weekly podcast. It is hosted by Ira Glass, produced in collaboration with Chicago Public Media, delivered to stations by PRX The Public Radio Exchange, and has won all of the major broadcasting awards.
Judge John Hodgman
Podcasts
John Hodgman's Today in the Past podcast is now The Judge John Hodgman Podcast. Have your pressing issues decided by Famous Minor Television Personality John Hodgman, Certified Judge. If you'd like John Hodgman to solve your pressing issue, simply email it, along with your phone number, to hodgman@maximumfun.org. THAT IS ALL.