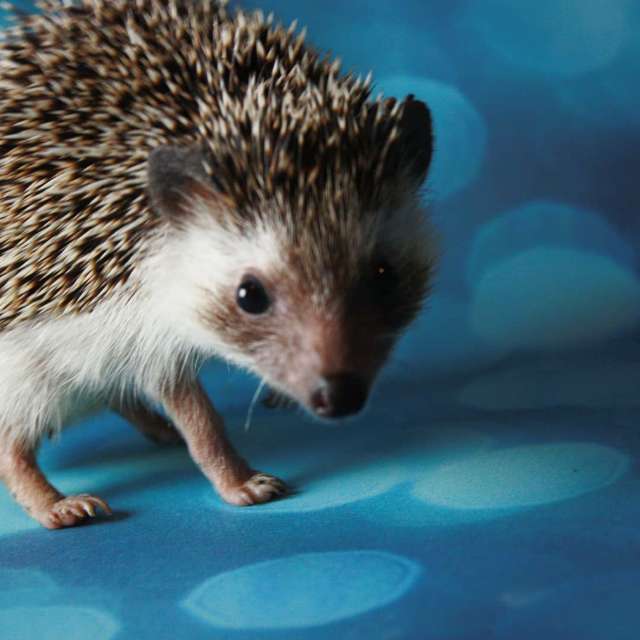 Rec
The Thief
Books
Discover and rediscover the world of the Queen's Thief, from the acclaimed novel The Thief to the thrilling, twenty-years-in-the-making conclusion, The Return of the Thief. The epic novels set in the world of the Queen's Thief can be read in any order. New York Times-bestselling author Megan Whalen Turner's entrancing and award-winning Queen's Thief novels bring to life the world of the epics. This first book in series introduces one of the most charismatic and incorrigible characters of fiction, Eugenides the thief. The Queen's Thief novels are rich with political machinations and intrigue, battles lost and won, dangerous journeys, divine intervention, power, passion, revenge, and deception. Perfect for fans of Leigh Bardugo, Marie Lu, Patrick Rothfuss, and George R. R. Martin.Eugenides, the queen's thief, can steal anything—or so he says. When his boasting lands him in prison and the king's magus invites him on a quest to steal a legendary object, he's in no position to refuse. The magus thinks he has the right tool for the job, but Gen has plans of his own. The Queen's Thief novels have been praised by writers, critics, reviewers, and fans, and have been honored with glowing reviews, "best of" citations, and numerous awards, including the Los Angeles Times Book Prize, a Newbery Honor, the Andre Norton Award shortlist, and the Mythopoeic Fantasy Award. This edition of The Thief includes an exclusive piece by Megan Whalen Turner about her inspiration for the setting of the story, an introduction to the characters from the world of the Queen's Thief, and a map of the world of the Queen's Thief. A Newbery Honor BookAn ALA Notable BookA YALSA Best Book for Young AdultsA Horn Book Fanfare BookA New York Public Library Book for the Teen AgeA Bulletin of the Center for Children's Books Blue Ribbon BookA Junior Library Guild Selection"The Queen's Thief books awe and inspire me. They have the feel of a secret, discovered history of real but forgotten lands. The plot-craft is peerless, the revelations stunning, and the characters flawed, cunning, heartbreaking, exceptional. Megan Whalen Turner's books have a permanent spot on my favorites shelf, with space waiting for more books to come."—Laini Taylor, New York Times-bestselling author of the Daughter of Smoke and Bone novels and Strange the Dreamer"Unforgettable characters, plot twists that will make your head spin, a world rendered in elegant detail—you will fall in love with every page of these stories. Megan Whalen Turner writes vivid, immersive, heartbreaking fantasy that will leave you desperate to return to Attolia again and again."—Leigh Bardugo, New York Times-bestselling author of the The Grisha Trilogy and Six of Crows"Trust me. Just read it. Then read it again, because it will not be the same river twice."—Lois McMaster Bujold, acclaimed and Hugo Award-winning author of the Vorkosigan Saga, the Chalion Series, and the Sharing Knife series"In addition to its charismatic hero, this story possesses one of the most valuable treasures of all—a twinkling jewel of a surprise ending." —Publishers Weekly (starred review)"To miss this thief's story would be a crime."—Bulletin of the Center for Children's Books (starred review)"A literary journey that enriches both its characters and readers before it is over."—Kirkus Reviews (starred review)"A tantalizing, suspenseful, exceptionally clever novel."—The Horn Book (starred review)
The Misfit of Demon King Academy 01
Books
What if you were the strongest demon king in history...but nobody believed you? A light-hearted action rom-com series wherein the devil is definitely not getting his due. Anoth, the Demon King of Tyranny, has defeated humans, spirits, and gods alike. But even demon kings get tired of all the fighting sometimes! Hoping for a more peaceful life, Anoth decides to reincarnate himself. When he wakes two thousand years later, though, he finds the world has become too peaceful--his descendants have grown weak and magic is in serious decline. Intending to reclaim his rightful place, he enrolls in Demon King Academy, where he finds that his magical power is off the charts. Literally. And because they can't measure his power, the faculty and other students regard Anoth as a misfit. With the support of Misha, the one student he manages to befriend, the misfit (Demon King) begins his climb up the demon ranks!
The False Prince (The Ascendance Series, Book 1)
Books
New York Times bestseller The False Prince thrills with wild twists and turns, danger and deceit, and the revelation of hidden identities that will have readers rushing breathlessly to the end.In a discontented kingdom, civil war is brewing. To unify the divided people, Conner, a nobleman of the court, devises a cunning plan to find an impersonator of the king's long-lost son and install him as a puppet prince. Four orphans are recruited to compete for the role, including a defiant boy named Sage. Sage knows that Conner's motives are more than questionable, yet his life balances on a sword's point -- he must be chosen to play the prince or he will certainly be killed. But Sage's rivals have their own agendas as well.As Sage moves from a rundown orphanage to Conner's sumptuous palace, layer upon layer of treachery and deceit unfold, until finally, a truth is revealed that, in the end, may very well prove more dangerous than all of the lies taken together. An extraordinary adventure filled with danger and action, lies and deadly truths that will have readers clinging to the edge of their seats.And don't miss the highly anticipated fourth book in the series, The Captive Kingdom, coming October 2020!
Harry Potter and the Sorcerer's Stone
Books
Harry Potter spent ten long years living with Mr. and Mrs. Dursley, an aunt and uncle whose outrageous favoritism of their perfectly awful son Dudley leads to some of the most inspired dark comedy since Charlie and the Chocolate Factory. But fortunately for Harry, he's about to be granted a scholarship to a unique boarding school called THE HOGWORTS SCHOOL OF WITCHCRAFT AND WIZARDRY, where he will become a school hero at the game of Quidditch (a kind of aerial soccer played high above the ground on broomsticks), he will make some wonderful friends, and, unfortunately, a few terrible enemies. For although he seems to be getting your run-of-the-mill boarding school experience (well, ok, even that's pretty darn out of the ordinary), Harry Potter has a destiny that he was born to fulfill. A destiny that others would kill to keep him from.