Deliverance
Movies
Intent on seeing the Cahulawassee River before it's turned into one huge lake, outdoor fanatic Lewis Medlock takes his friends on a river-rafting trip they'll never forget into the dangerous American back-country.
The Longest Yard
Movies
In this rough-and-tumble yarn, actually filmed on-location at the Georgia State Prision, the cons are the heroes and the guards are the heavies. Eddie Albert is the sadistic warden who'll gladly make any sacrifice to push his guards' semi-pro football team to a national championship.
Boogie Nights
Movies
Set in 1977, back when sex was safe, pleasure was a business and business was booming, idealistic porn producer Jack Horner aspires to elevate his craft to an art form. Horner discovers Eddie Adams, a hot young talent working as a busboy in a nightclub, and welcomes him into the extended family of movie-makers, misfits and hangers-on that are always around. Adams' rise from nobody to a celebrity adult entertainer is meteoric, and soon the whole world seems to know his porn alter ego, "Dirk Diggler". Now, when disco and drugs are in vogue, fashion is in flux and the party never seems to stop, Adams' dreams of turning sex into stardom are about to collide with cold, hard reality.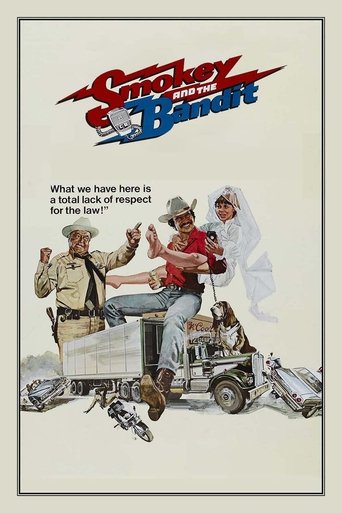 Smokey and the Bandit
Movies
A race car driver tries to transport an illegal beer shipment from Texas to Atlanta in under 28 hours, picking up a reluctant bride-to-be on the way.
Sign up to see the full list!
Sign up with Likewise to see the rest of this list + get more personalized content recommendations tailored to your interests.
Already have an account? Log in