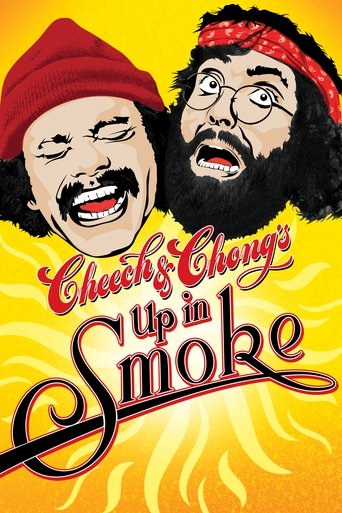 Up in Smoke
Movies
An unemployed pot-smoking slacker and amateur drummer, Anthony Stoner ditches his strict parents and hits the road, eventually meeting kindred spirit Pedro de Pacas. While the drug-ingesting duo is soon arrested for possession of marijuana, Anthony and Pedro get released on a technicality, allowing them to continue their many misadventures and ultimately compete in a rock band contest, where they perform the raucous tune "Earache My Eye."
Friday
Movies
Craig and Smokey are two guys in Los Angeles hanging out on their porch on a Friday afternoon, smoking and drinking, looking for something to do.
Fear and Loathing in Las Vegas
Movies
Raoul Duke and his attorney Dr. Gonzo drive a red convertible across the Mojave desert to Las Vegas with a suitcase full of drugs to cover a motorcycle race. As their consumption of drugs increases at an alarming rate, the stoned duo trash their hotel room and fear legal repercussions. Duke begins to drive back to L.A., but after an odd run-in with a cop, he returns to Sin City and continues his wild drug binge.
Harold & Kumar Go to White Castle
Movies
Nerdy accountant Harold and his irrepressible friend, Kumar, get stoned watching television and find themselves utterly bewitched by a commercial for White Castle. Convinced there must be one nearby, the two set out on a late-night odyssey that takes them deep into New Jersey. Somehow, the boys manage to run afoul of rednecks, cops and even a car-stealing Neil Patrick Harris before getting anywhere near their beloved sliders.
Dazed and Confused
Movies
The adventures of a group of Texas teens on their last day of school in 1976, centering on student Randall Floyd, who moves easily among stoners, jocks and geeks. Floyd is a star athlete, but he also likes smoking weed, which presents a conundrum when his football coach demands he sign a "no drugs" pledge.