Police Squad!
Shows
Police Squad! is a television comedy series first broadcast in 1982, created by David Zucker, Jim Abrahams and Jerry Zucker, and starring Leslie Nielsen. A spoof of police procedurals, the series featured Zucker, Abrahams and Zucker's usual sight gags, wordplay and non sequiturs. While a parody of many television shows and movies, it bore a particular resemblance to the Lee Marvin cop show, M Squad and the late 1960s series Felony Squad. Although cancelled after only six episodes, the show spawned the successful Naked Gun film series. TV Guide ranked it #7 on their 2013 list of 60 shows that were "Cancelled Too Soon".
Corner Gas
Shows
Following the adventures of a bunch of nobodies who get up to a whole lot of nothing in the fictional prairie town of Dog River, Saskatchewan, Corner Gas focuses on the life (or lack thereof) of Brent LeRoy, proprietor of a gas station that is the only stop for miles around and a hub of action on the Prairies.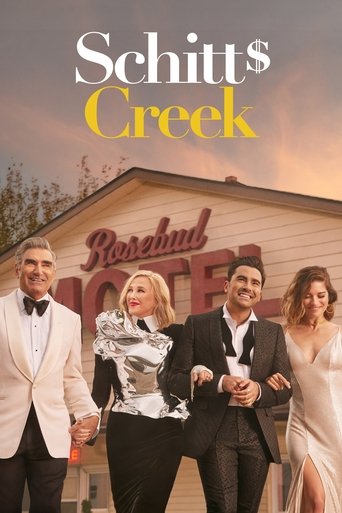 Schitt's Creek
Shows
Formerly filthy rich video store magnate Johnny Rose, his soap star wife Moira, and their two kids, über-hipster son David and socialite daughter Alexis, suddenly find themselves broke and forced to live in Schitt's Creek, a small depressing town they once bought as a joke.