Cheers
Shows
Cheers is an American sitcom television series that ran for 11 seasons from 1982 to 1993. It was produced by Charles/Burrows/Charles Productions in association with Paramount Network Television for NBC and created by the team of James Burrows, Glen Charles, and Les Charles. The show is set in a bar named Cheers in Boston, Massachusetts, where a group of locals meet to drink, relax, and socialize. The show's theme song, written and performed by Gary Portnoy, and co-written with Judy Hart Angelo, lent its famous refrain, "Where Everybody Knows Your Name", as the show's tagline. After premiering on September 30, 1982, it was nearly canceled during its first season when it ranked last in ratings for its premiere. Cheers, however, eventually became a highly rated television show in the United States, earning a top-ten rating during 8 of its 11 seasons, including one season at #1. The show spent most of its run on NBC's Thursday night "Must See TV" lineup. Its widely watched series finale was broadcast on May 20, 1993, and the show's 275 episodes have been successfully syndicated worldwide. Nominated for Outstanding Comedy Series for all eleven of its seasons on the air, it has earned 28 Emmy Awards from a then-record 117 nominations. The character Frasier Crane was featured in his eponymous spin-off show, which later aired up until 2004 and included guest appearances by virtually all of the major and minor Cheers characters.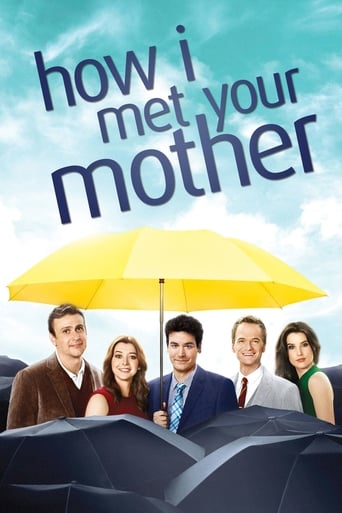 How I Met Your Mother
Shows
How I Met Your Mother is an American sitcom that originally aired on CBS from September 19, 2005, to March 31, 2014. The series follows the main character, Ted Mosby, and his group of friends in Manhattan. As a framing device, Ted, in the year 2030, recounts to his son and daughter the events that led to his meeting their mother.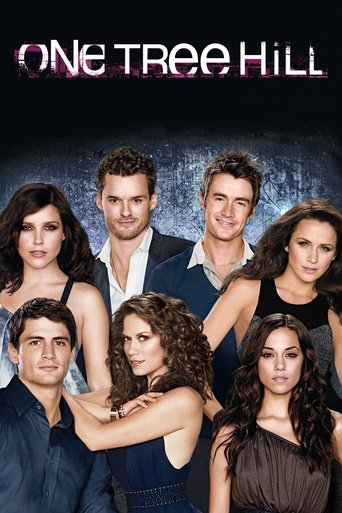 One Tree Hill
Shows
Set in the fictional small town of Tree Hill, North Carolina, this teen-driven drama tells the story of two half brothers, who share a last name and nothing else. Brooding, blue-collar Lucas is a talented street-side basketball player, but his skills are appreciated only by his friends at the river court. Popular, affluent Nathan basks in the hero-worship of the town, as the star of his high school team. And both boys are the son of former college ball player, Dan Scott, whose long ago choice to abandon Lucas and his mother Karen, will haunt him long into his life with wife Deb, and their son Nathan. Until now, Dan has managed to keep his two sons far from each other. But the past and present collide sharply when Tree Hill's basketball coach recruits Lucas for his team, much to the chagrin of Nathan and Daddy Dan. And the siblings natural rivalry only intensifies when they set their sights on the same girl, Peyton Sawyer. The residue of the past lingers far into the future for the residents of Tree Hill, even as a new generation is rising. Tree Hill follows the lives and loves of these two brothers, their friends and their family as they navigate high school, marriage, and finally... adulthood.
Friends
Shows
Friends is an American sitcom revolving around a group of friends in the New York City borough of Manhattan. Episodes typically depict the friends' comedic and romantic adventures and career issues, such as Joey auditioning for roles or Rachel seeking jobs in the fashion industry. The six characters each have many dates and serious relationships, such as Monica with Richard Burke and Ross with Emily Waltham. Other frequently recurring characters include Ross and Monica's parents in Long Island, Ross's ex-wife and their son, Central Perk barista Gunther, Chandler's ex-girlfriend Janice, and Phoebe's twin sister Ursula.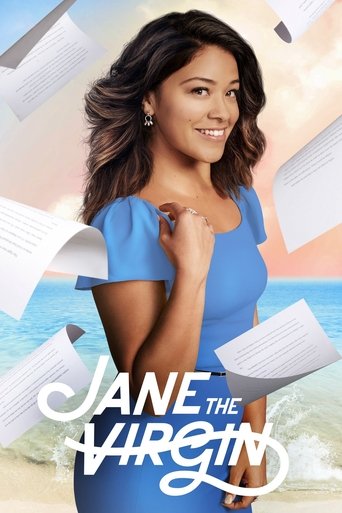 Jane the Virgin
Shows
A comedy-drama following a chaste young woman who is accidentally impregnated via artificial insemination as she struggles to inform her devoutly religious family and make the right choices concerning the child. Based on the telenovela "Juana la virgen."