Hocus Pocus
Comedy, Family
After 300 years of slumber, three sister witches are accidentally resurrected in Salem on Halloween night, and it us up to three kids and their newfound feline friend to put an end to the witches' reign of terror once and for all.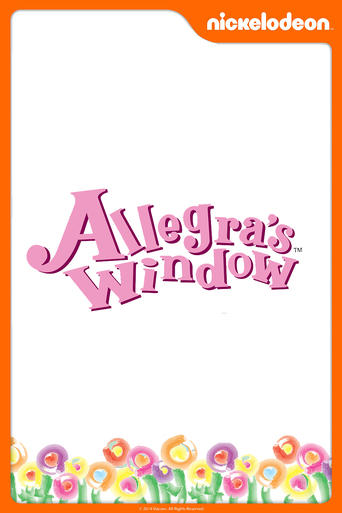 Allegra's Window
Shows
Also Recommended By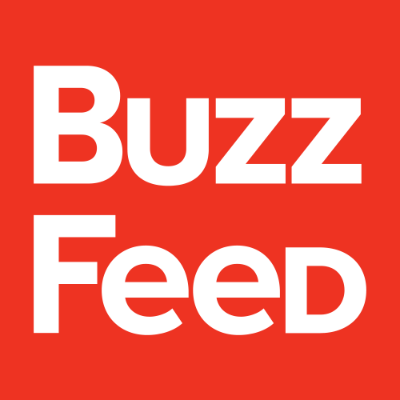 Allegra's Window is a children's television series that aired on Nick Jr. from October 24, 1994 to May 1, 1996, with reruns airing from May 2, 1996 to June 1998 and later airing on Noggin from February 2, 1999 to April 2003. The show deals with the daily life of a precocious, imaginative puppet named Allegra, and featured live actors, puppets and animation ala Sesame Street. The show was created by Jan Fleming, John Hoffman and Jim Jinkins. The series also spawned a series of music videos aired during interstitials that aired on Nick Jr.
L.A. 7
Shows
Also Recommended By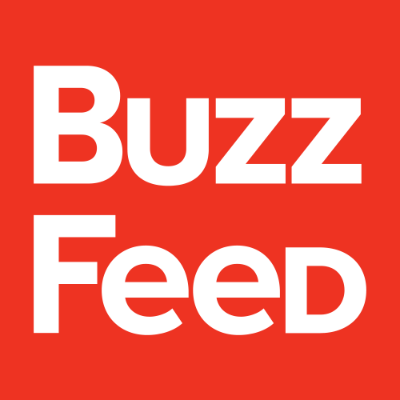 L.A. 7 was the second series in the BBC television series starring British pop group S Club 7. The programme was shown every week on CBBC from 6 April 2000 to 6 July 2000 and starred all seven members of the band as themselves. The series featured The Exorcist star Linda Blair as Joni, their landlord. Like Miami 7, the show was renamed S Club 7 in L.A. and was shown on Fox Family in the USA between 3 June 2000 and 30 September 2000. UK re-runs of the show were occasionally aired, along with Miami 7, on now defunct cable channel Play UK.
Caitlin's Way
Shows
Also Recommended By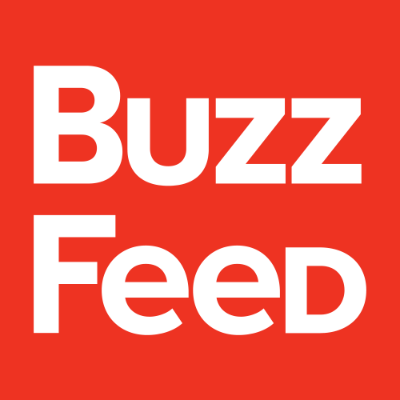 Caitlin's Way is a live action teen drama series that aired on Nickelodeon from 2000–2002. The show was co-created by Thomas W. Lynch. Aired on The N from January 2003 to September 27, 2009. It also aired on TeenNick from September 28, 2009 to February 7, 2010.
Bug Juice
Shows
Also Recommended By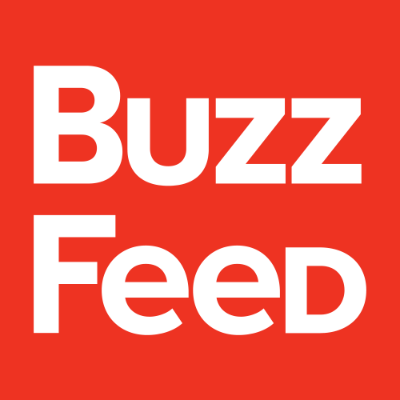 Bug Juice is a Disney Channel reality series that premiered on February 28, 1998. The series focuses around 20 kids and their experiences at summer camp. Together, the kids work hard to excel in their activities and become friends. The phrase bug juice is a camping slang term for a very sweet juice drink made from powdered mixes, such as Kool-Aid. Bug juice is often served at summer camps.
Cousin Skeeter
Shows
Also Recommended By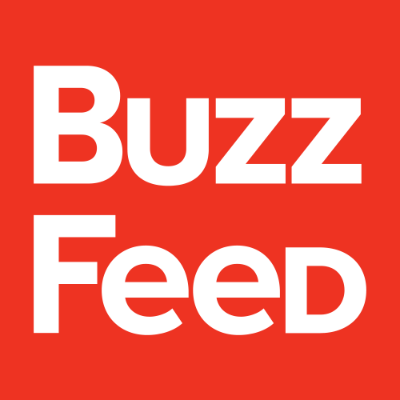 Cousin Skeeter is an American children's television show, which ran on Nickelodeon from 1998 to 2001. It starred Robert Ri'chard as Bobby, a young boy whose life changed when his strange cousin Skeeter came to live with his family. With Skeeter's help, Bobby learns life lessons and tackles the ups and downs of growing up. The show also included Meagan Good as Bobby's friend Nina, Rondell Sheridan as Bobby's father Andre, and Angela Means as Bobby's mother Vanessa. Skeeter is portrayed by a hand puppet with Bill Bellamy providing his voice, and Drew Massey performing the puppetry, assisted by Alice Dinnean. Within the show, Skeeter is treated like a regular human and no mention of him being a puppet is made. Although the series was shot in a single-camera format, the show used a laugh track. No plans for a DVD release of the series or of the TV movie "New Kids On The Planet" have been announced. The show's theme song is an alternate version of 702's 1997 hit "Steelo", written by Missy Elliott.
The Butterfly Effect
Science Fiction, Thriller
A young man struggles to access sublimated childhood memories. He finds a technique that allows him to travel back into the past, to occupy his childhood body and change history. However, he soon finds that every change he makes has unexpected consequences.
In a Heartbeat
Drama
Also Recommended By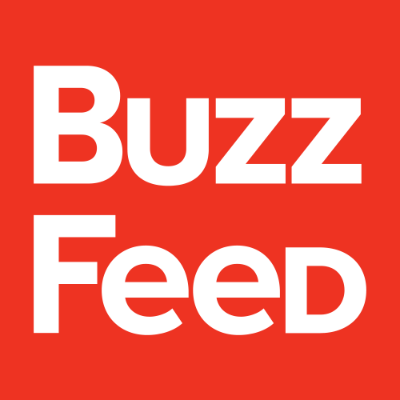 In a Heartbeat was a Disney Channel Original Series inspired by real life EMT squads whose staff consists of high school students located all over the country. The series follows the lives of several teenagers who volunteer as part-time EMTs while going to school and trying to maintain their lives as normal teenagers. In Canada, the series was aired on Family Channel while in the United States it was aired on the Disney Channel. The series is based on Post 53, a real EMT emergency response program run by high school students in Darien, CT.
Radio Free Roscoe
Drama, Comedy
Also Recommended By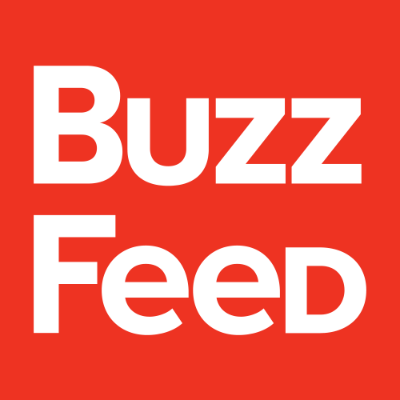 Radio Free Roscoe was a Canadian television series filmed in Toronto, Ontario. The show was produced by Decode Entertainment, and it first aired on 1 August 2003 on Family, in Canada. It has also been dubbed in French in the province of Quebec and aired on VRAK.TV. The show was later aired on The N in the United States, where the show received funding for a second season. The series ended on 27 May 2005 because The N decided to stop funding the show, and Family, along with Decode Entertainment, could not fill the gap in the production budget. The show was shown on Family until 2007, when it was replaced. In early 2008, The N began rebroadcasting reruns. The pilot was first filmed in New Jersey, with an entirely different cast. Then, the show was going to be based in Nutley, New Jersey and was titled Radio Free Nutley. The show was never picked up until Decode Entertainment decided to move production to Toronto and change the cast and title of the show. However, the show was still set in suburban New Jersey.
The Famous Jett Jackson
Drama
Also Recommended By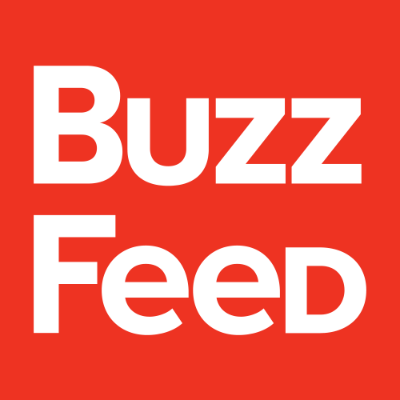 The Famous Jett Jackson is a joint Canadian and American Disney Channel Original Series coming-of-age television series for children about a boy named Jett Jackson who plays a teenage secret-agent on a fictional TV show-within-a-show called Silverstone.
The Weekenders
Animation, Comedy
Also Recommended By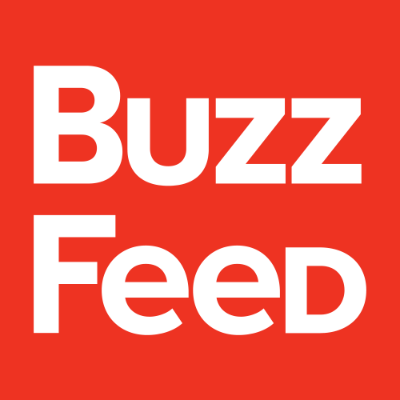 The Weekenders is a Disney animated series about the weekend life of four diverse 7th graders: Tino Tonitini, Lorraine McQuarrie, Carver Descartes, and Petratishkovna Katsufrakis, voiced by veteran cartoon voice-actors: Jason Marsden, Grey DeLisle, Phil LaMarr, and Kath Soucie, respectively. It is stated at least once that the four main characters are each twelve years old. The setting is the fictional town of Bahia Bay, California. The show was created by Doug Langdale, later creator of Disney Channel's Dave the Barbarian.
The Baby-Sitters Club
Drama, Comedy
Also Recommended By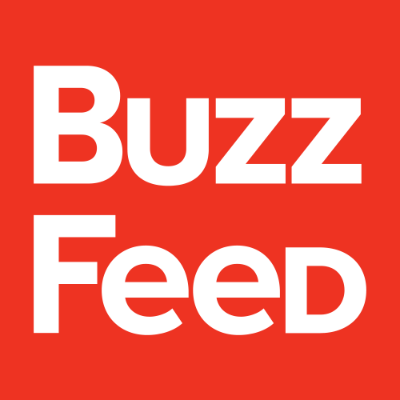 The Baby-Sitters Club is a 1990 American television series based on Ann M. Martin's children's book series of the same name. The series originally aired on the The Disney Channel, but was also broadcast on HBO and Nickelodeon; all thirteen thirty-minute episodes were also released to home video. The TV series and the novels were both produced by Scholastic Corporation. As of June 1st, 2013, the series was made available on Netflix instant streaming.
Brotherly Love
Comedy
Also Recommended By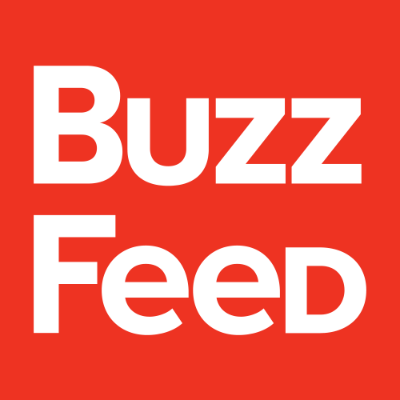 Brotherly Love is an American sitcom that ran from September 16, 1995 to April 1, 1996, on NBC, and then moved to The WB, where it aired from September 15, 1996 until May 18, 1997. The series was created by Jonathan Schmock and Jim Vallely, and produced by Witt/Thomas Productions in association with Touchstone Television and Walt Disney Television. The primary focus of the series is on the relationship of three brothers, played by Joey Lawrence, Matthew Lawrence and Andrew Lawrence.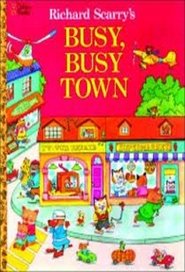 The Busy World of Richard Scarry
Animation, Kids
Also Recommended By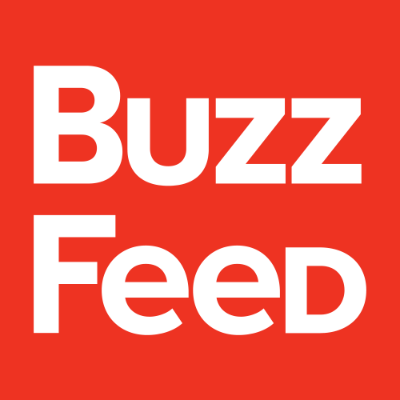 The Busy World of Richard Scarry is a Canadian/French animated children's television series, produced by CINAR Animation and France Animation in association with Paramount Television, which aired from 1994 to 1997, first on Showtime, later on Nickelodeon, and ran for 65 episodes. The television series was based on the books drawn and written by Richard Scarry. Reruns of the show formerly aired in syndication as part of the Cookie Jar Kids Network block, but the show now continues to air on the Cookie Jar Toons block on ThisTV.
Freakazoid!
Animation, Comedy
Also Recommended By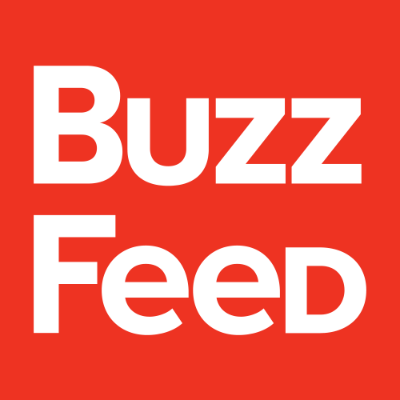 Freakazoid! is an American animated television series created by Bruce Timm, and Paul Dini for the Kids' WB programming block of The WB. The series chronicles the adventures of the title character, Freakazoid, a manic, insane superhero who battles with an array of super villains. The show also features mini-episodes of adventures of other bizarre superheroes. The show was produced by Amblin Entertainment and Warner Bros. Animation. The cartoon was the third animated series produced by the collaboration of Steven Spielberg and Warner Bros. Animation during the animation renaissance of the late 1980s and early 1990s. With Tiny Toon Adventures and Animaniacs airing, rumors of Freakazoid! coming on the Hub Network are spreading on the internet. Bruce Timm, best known as a major principal of the DC animated universe, originally intended it to be a straightforward superhero action-adventure cartoon with comic overtones, but executive producer Steven Spielberg asked series producer and writer Tom Ruegger and the Animaniacs team to turn Freakazoid! into a flat-out comedy. The show is similar to fellow Ruegger-led programs such as Animaniacs, and the humor is unique in its inclusions of slapstick, fourth wall firings, parody, surreal humor, and pop cultural references.
His Girl Friday
Comedy, Drama
Hildy Johnson has divorced Walter Burns and visits his office to tell him that she is engaged to another man and that they are going to get married the day after. Walter Burns can't let that happen and frames the other man, Bruce Baldwin, for a lot of stuff getting him into trouble all the time, while he tries to steer Hildy back into her old job as his employee (editor of his newspaper).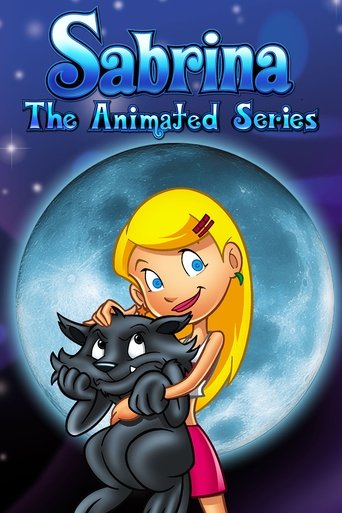 Sabrina: The Animated Series
Animation, Sci-Fi & Fantasy
Also Recommended By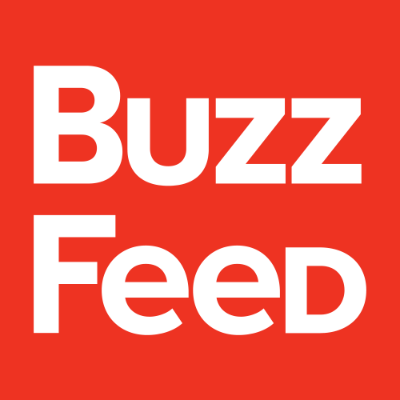 Sabrina: The Animated Series is an American animated television series based on the Archie Comics character Sabrina, the Teenage Witch. It was produced by Savage Studios Ltd. and Hartbreak Films in association with DIC Entertainment, which was owned by Disney at the time. The cartoon series is a spin-off of the popular live action series that ran on ABC. Later, a movie, Sabrina: Friends Forever, and a spin-off series, Sabrina's Secret Life, were produced by DiC, this time without the ownership of Disney. Reruns currently air on the "This Is for Kids" block on the TV channel This.
Mary-Kate and Ashley in Action
Action & Adventure, Animation
Also Recommended By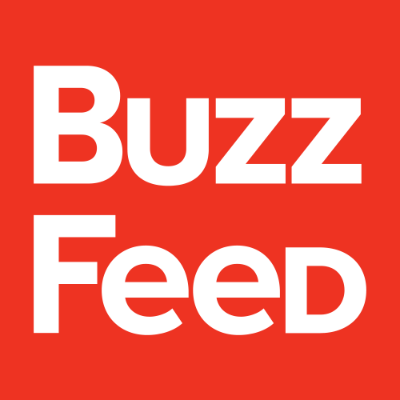 Mary-Kate and Ashley in Action! is an animated television series by DIC Entertainment, Dualstar, Buena Vista Television and Club Acclaim, featuring the voices and likeness of Mary-Kate and Ashley Olsen. It is also a series of books that spun off, from the show. The show premiered on October 20, 2001 on The Walt Disney Company's One Saturday Morning on The American Broadcasting Company and was cancelled after one season due to poor ratings. Reruns were later shown on Toon Disney.
California Dreams
Comedy
Also Recommended By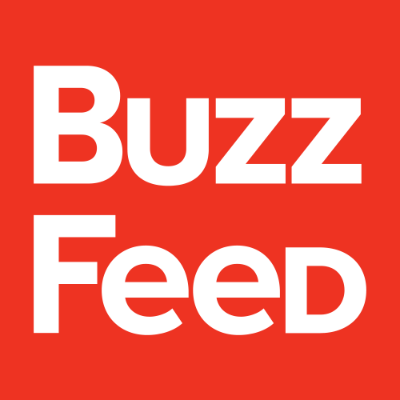 California Dreams is an American teen-oriented sitcom that aired from 1992 to 1996 on Saturday mornings during NBC's Teen NBC programming block. It was created by writers Brett Dewey and Ronald B. Solomon and executive produced by Peter Engel, all known for their work on Saved by the Bell.
Super Dave: Daredevil for Hire
Animation
Also Recommended By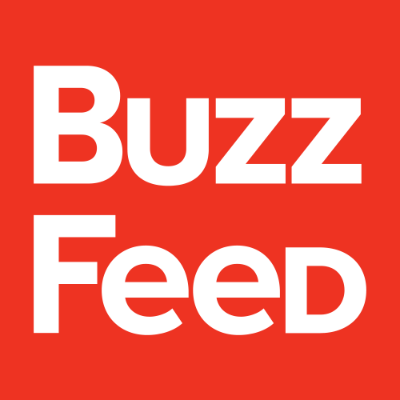 Super Dave: Daredevil for Hire is a DiC animated television series. In the United States, the show premiered on September 9, 1992 on FOX. The series was cancelled after its first season, but a special based on the series titled "The Super Dave Superbowl of Knowledge" aired on January 29, 1994. The show starred and was based on the comedy of Bob Einstein and his Super Dave Osborne persona. Both Bob Einstein and Art Irizawa provided the voices for Super Dave and his assistant, Fuji Hakahito, and also appeared as their characters in live-action skits which ended each episode. Halfway through the show's initial run, Irizawa was asked to modify his voice for Fuji, following complaints to Fox from Asian-American groups that the character was an offensive stereotype. Irizawa subsequently re-recorded his dialogue for all of the show's episodes. At present, DIC has no plans to release the show on home video.
The Journey of Allen Strange
Shows
Also Recommended By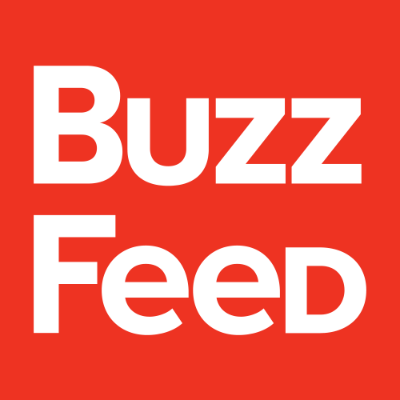 The Journey of Allen Strange is an American television series that aired on Nickelodeon's SNICK block of programming for three seasons from 1997 to 2000.
Eerie, Indiana
Mystery, Drama
Also Recommended By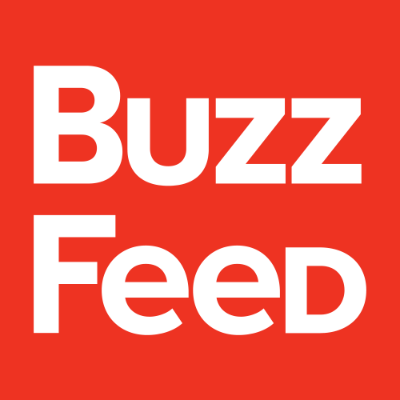 Eerie, Indiana is an American television series that originally aired on NBC from 1991 to 1992. The series was created by José Rivera and Karl Schaefer, with Joe Dante serving as creative consultant. A total of nineteen episodes were produced. The final episode aired for the first time in 1993, when the series was syndicated on The Disney Channel. In 1997, the show generated a new fan base, when Fox's children's programming block Fox Kids aired the series, gaining something of a cult following despite its short run. The renewed popularity in the series, encouraged Fox to produce a spin-off Eerie, Indiana: The Other Dimension, lasting only one season in 1998.
Sherlock Holmes
Mystery, Drama
Also Recommended By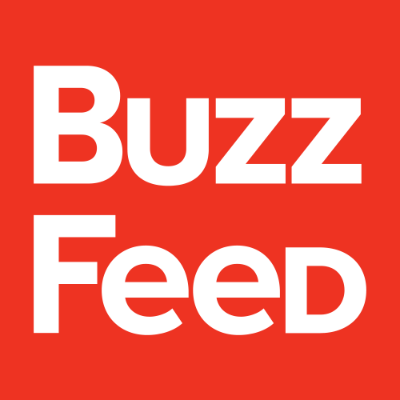 The Adventures of Sherlock Holmes (1984–1985), The Return of Sherlock Holmes (1986–1988), The Case-Book of Sherlock Holmes (1991–1993) and The Memoirs of Sherlock Holmes (1994), collectively known as Sherlock Holmes, are a series of adaptations of Arthur Conan Doyle's Sherlock Holmes stories which were produced by Granada Television and originally broadcast by ITV in the United Kingdom. The series starred Jeremy Brett as Holmes and David Burke (in the Adventures series) and Edward Hardwicke (Return, Case-Book, Memoirs) as Dr. Watson. The programme adapted 42 of the original stories in 41 episodes, with 36 running for 50 minutes (in a one-hour timeslot), and five being feature-length specials. Adventures ran for two series totalling 13 episodes, from April to June 1984 and August to September 1985. Return ran for two series from July to August 1986 and April to August 1988, as well as the specials "The Sign of Four" and "The Hound of the Baskervilles", which aired on 29 December 1987 and 31 August 1988 respectively. Case-Book ran for one series from February to March 1991 and three specials which aired on 2 January 1992 and 27 January and 3 February 1993. Memoirs ran for one series from March to April 1994. A short episode was also produced as part of "The Four Oaks Mystery" which aired during the ITV Telethon in 1992. Sherlock Holmes appeared in the first part, with the casts of Van der Valk, Taggart and Inspector Wexford appearing in the second, third and fourth parts respectively.
Flash Forward
Comedy
Also Recommended By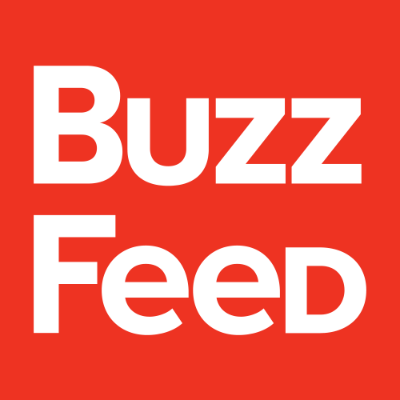 Flash Forward was a Disney Channel Original Series produced in Canada for pre-teens and teenagers which aired on both the Disney Channel and ABC from 1996-1997. The show took a look at the lives of two best friends and neighbors since birth, Tucker and Rebecca, and their respective adventures as they travel through the world of eighth grade. The show was produced by Atlantic Films in association with the Disney Channel. Flash Forward is notable for being the first original series created by Disney Channel.
Dr. Katz, Professional Therapist
Animation, Comedy
Also Recommended By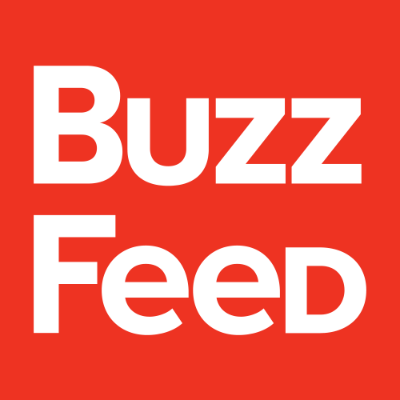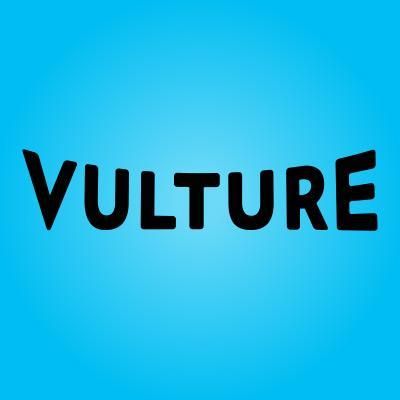 Dr. Katz, Professional Therapist is an American animated series that originally ran on Comedy Central from May 28, 1995 to December 24, 1999—with a final set of three shelved episodes airing in 2002—starring Jonathan Katz, Jon Benjamin, and Laura Silverman. The show was created by a Burbank, California production company Popular Arts Entertainment, with Jonathan Katz and Tom Snyder, developed and first made by Popular Arts for HBO Downtown Productions. Boston-based Tom Snyder Productions became the hands-on production company, and the episodes were usually produced by Katz and Loren Bouchard. The show was computer animated in a crude, easily recognizable style produced with the software Squigglevision in which all persons and animate objects are colored and have constantly squiggling outlines, while most other inanimate objects are static and usually gray in color. The original challenge Popular Arts faced was how to repurpose recorded stand-up comedy material. To do so they based Dr. Katz's patients on stand-up comics for the first several episodes, simply having them recite their stand-up acts. The secondary challenge was how to affordably animate on cable TV at the time. Snyder had Squigglevision, an inexpensive means of getting animation on cable, which could not afford traditional animation processes. A partnership between Popular Arts, Tom Snyder Productions and Jonathan Katz was formed and Dr. Katz: Professional Therapist was born.
PB&J Otter
Animation
Also Recommended By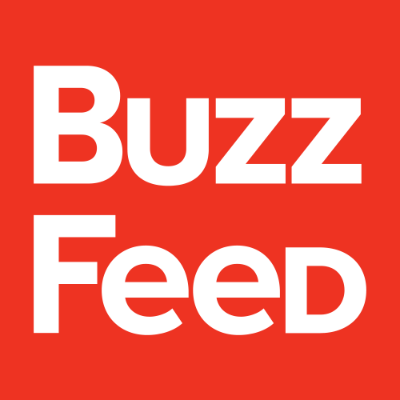 PB&J Otter is an American animated children's series which premiered on Playhouse Disney on March 15, 1998. A total of 65 episodes were produced during the course of its three season run, with the "farewell" episode airing on September 24, 2000. The series centered on the otter family who lived in the rural fishing community of Lake Hoohaw. Most stories revolved around the otter kids: older brother Peanut, younger sister Jelly, and diapered baby Butter, as well as their friends and neighbors. Supporting characters included gossipy Cranes, overly hygienic raccoons, a junk-collecting Mayor, and some very wealthy Poodles. The show was created by Jim Jinkins, and executive produced by David Campbell in close conjunction with Harvard University's Cognitive Skills Group, "Project Zero". The Group's job was to monitor each and make sure the material had a positive educational message. In that respect, PB&J Otter was one of the few shows of its kind on the air at that time. This show features songs with music by Andy Street and lyrics by Judy Rothman.