The Break-Up
Movies
Cohabitating couple Gary and Brooke find their once-blissful romance on the rocks when petty spats about lemons and dirty dishes mushroom into an all-out battle for custody of their upscale Chicago condo. An escalating argument ensues as Gary and Brooke continue to live under the same roof, all while cooking up schemes to drive each other off the premises.
(500) Days of Summer
Movies
Tom (Joseph Gordon-Levitt), greeting-card writer and hopeless romantic, is caught completely off-guard when his girlfriend, Summer (Zooey Deschanel), suddenly dumps him. He reflects on their 500 days together to try to figure out where their love affair went sour, and in doing so, Tom rediscovers his true passions in life.
Legally Blonde
Movies
Elle Woods has it all. She's the president of her sorority, a Hawaiian Tropic girl, Miss June in her campus calendar, and, above all, a natural blonde. She dates the cutest fraternity boy on campus and wants nothing more than to be Mrs. Warner Huntington III. But, there's just one thing stopping Warner from popping the question: Elle is too blonde.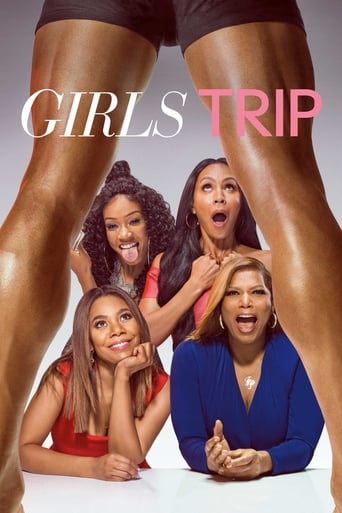 Girls Trip
Movies
Four girlfriends take a trip to New Orleans for an annual festival and, along the way, rediscover their wild sides and strengthen the bonds of sisterhood.
Sign up to the see the full list!
Check out the rest of the list with a free account
Already have an account? Sign in