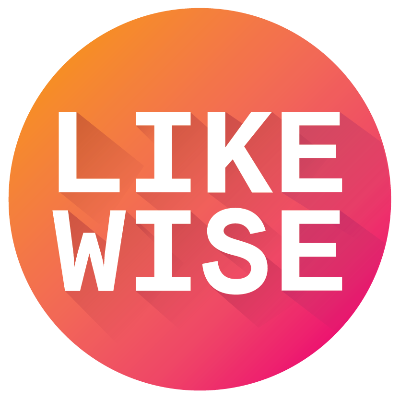 The 2021 National Book Award Fiction Longlist
5 Books | by Likewise
These three debuts, plus new books from celebrated authors like Lauren Groff and Anthony Doerr, made this year's National Book Award longlist.
Matrix
Books
NEW YORK TIMES BESTSELLERSHORTLISTED FOR THE NATIONAL BOOK AWARD 2021'Lush, gripping and ferocious, MATRIX is animated with sensual detail on every page' MADELINE MILLER'An audacious piece of storytelling, full of passion, wisdom and magic' SARAH WATERS'MATRIX is a gorgeous, sensual, addictive read' SARA COLLINS__________________________________Seventeen-year-old Marie, too wild for courtly life, is thrown to the dogs one winter morning, expelled from the royal court to become the prioress of an abbey. Marie is strange - tall, a giantess, her elbows and knees stick out, ungainly.At first taken aback by life at the abbey, Marie finds purpose and passion among her mercurial sisters. Yet she deeply misses her secret lover Cecily and queen Eleanor.Born last in a long line of women warriors and crusaders, women who flew across the countryside with their sword fighting and dagger work, Marie decides to chart a bold new course for the women she now leads and protects. She will bring herself, and her sisters, out of the darkness, into riches and power.MATRIX is a bold vision of female love, devotion and desire from one of the most adventurous writers at work today.__________________________________'A thrillingly vivid, adventurous story about women and power that will blow readers' minds. Left me gasping.' EMMA DONOGHUE'Both epic and intimate, this sweeping novel explores questions of female ambition, creativity and passion with electrifying prose and sparkling wit. A propulsive, captivating read' BRIT BENNETT'Visionary leader, queer lover, 12th-century writer ... the life of Marie de France is triumphantly reimagined in an assertively modern novel about female ambition and creativity... a highly distinctive novel of great vigour and boldness. From mystical visions that may or may not be divine, to the earthy business of abbey pigs, diseases and account books, Groff does it all with purpose and panache' Guardian'Groff's writing is muscular and precise, her themes wildly resonant' Sunday Times'A remarkable novel: unusual, profound, transcendental' Evening Standard
Zorrie
Books
Longlisted for the National Book Award From prize-winning, acclaimed author Laird Hunt, a poignant novel about a woman searching for her place in the world and finding it in the daily rhythms of life in rural Indiana."It was Indiana, it was the dirt she had bloomed up out of, it was who she was, what she felt, how she thought, what she knew."As a girl, Zorrie Underwood's modest and hardscrabble home county was the only constant in her young life. After losing both her parents, Zorrie moved in with her aunt, whose own death orphaned Zorrie all over again, casting her off into the perilous realities and sublime landscapes of rural, Depression-era Indiana. Drifting west, Zorrie survived on odd jobs, sleeping in barns and under the stars, before finding a position at a radium processing plant. At the end of each day, the girls at her factory glowed from the radioactive material.But when Indiana calls Zorrie home, she finally finds the love and community that have eluded her in and around the small town of Hillisburg. And yet, even as she tries to build a new life, Zorrie discovers that her trials have only begun.Spanning an entire lifetime, a life convulsed and transformed by the events of the 20th century, Laird Hunt's extraordinary novel offers a profound and intimate portrait of the dreams that propel one tenacious woman onward and the losses that she cannot outrun. Set against a harsh, gorgeous, quintessentially American landscape, this is a deeply empathetic and poetic novel that belongs on a shelf with the classics of Willa Cather, Marilynne Robinson, and Elizabeth Strout.
The Love Songs of W.E.B. Du Bois
Books
INSTANT NEW YORK TIMES BESTSELLERAN OPRAH BOOK CLUB SELECTIONLONGLISTED FOR THE NATIONAL BOOK AWARD FOR FICTIONAn Instant Washington Post, USA Today, and Indie Bestseller"Epic…. I was just enraptured by the lineage and the story of this modern African-American family…. A combination of historical and modern story—I've never read anything quite like it. It just consumed me." —Oprah Winfrey, Oprah Book Club PickFinalist for the Kirkus Prize for Fiction • Shortlisted for the Center for Fiction First Novel Prize • An Indie Next Pick • A New York Times Book Everyone Will Be Talking About • A People 5 Best Books of the Summer • A Good Morning America 15 Summer Book Club Picks • An Essence Best Book of the Summer • A Time 11 Best Books of the Month • A Washington Post 10 Books of the Month • A CNN Best Book of the Month • A Ms. Most Anticipated Book of the Year • A Goodreads Most Anticipated Book of the Year • A Book Page Writer to Watch • A USA Today Book Not to Miss • A Chicago Tribune Summer Must-Read • An Observer Best Summer Book • A Millions Most Anticipated Book • A Ms. Book of the Month • A Well-Read Black Girl Book Club Pick • A BiblioLifestyle Most Anticipated Literary Book of the Summer • A Deep South Best Book of the Summer • Winner of an AudioFile Earphones Award The 2020 National Book Award–nominated poet makes her fiction debut with this magisterial epic—an intimate yet sweeping novel with all the luminescence and force of Homegoing; Sing, Unburied, Sing; and The Water Dancer—that chronicles the journey of one American family, from the centuries of the colonial slave trade through the Civil War to our own tumultuous era. The great scholar, W. E. B. Du Bois, once wrote about the Problem of race in America, and what he called "Double Consciousness," a sensitivity that every African American possesses in order to survive. Since childhood, Ailey Pearl Garfield has understood Du Bois's words all too well. Bearing the names of two formidable Black Americans—the revered choreographer Alvin Ailey and her great grandmother Pearl, the descendant of enslaved Georgians and tenant farmers—Ailey carries Du Bois's Problem on her shoulders.Ailey is reared in the north in the City but spends summers in the small Georgia town of Chicasetta, where her mother's family has lived since their ancestors arrived from Africa in bondage. From an early age, Ailey fights a battle for belonging that's made all the more difficult by a hovering trauma, as well as the whispers of women—her mother, Belle, her sister, Lydia, and a maternal line reaching back two centuries—that urge Ailey to succeed in their stead.To come to terms with her own identity, Ailey embarks on a journey through her family's past, uncovering the shocking tales of generations of ancestors—Indigenous, Black, and white—in the deep South. In doing so Ailey must learn to embrace her full heritage, a legacy of oppression and resistance, bondage and independence, cruelty and resilience that is the story—and the song—of America itself.
Abundance
Books
Longlisted for the National Book Award for FictionA wrenching debut about the causes and effects of poverty, as seen by a father and son living in a pickupEvicted from their trailer on New Year's Eve, Henry and his son, Junior, have been reduced to living out of a pickup truck. Six months later, things are even more desperate. Henry, barely a year out of prison for pushing opioids, is down to his last pocketful of dollars, and little remains between him and the street. But hope is on the horizon: Today is Junior's birthday, and Henry has a job interview tomorrow.To celebrate, Henry treats Junior to dinner at McDonald's, followed by a night in a real bed at a discount motel. For a moment, as Junior watches TV and Henry practices for his interview in the bathtub, all seems well. But after Henry has a disastrous altercation in the parking lot and Junior succumbs to a fever, father and son are sent into the night, struggling to hold things together and make it through tomorrow.In an ingenious structural approach, Jakob Guanzon organizes Abundance by the amount of cash in Henry's pocket. A new chapter starts with each debit and credit, and the novel expands and contracts, revealing the extent to which the quality of our attention is altered by the abundance—or lack thereof—that surrounds us. Set in an America of big-box stores and fast food, this incandescent debut novel trawls the fluorescent aisles of Walmart and the booths of Red Lobster to reveal the inequities and anxieties around work, debt, addiction, incarceration, and health care in America today.