The Haunting of Hill House
Shows
Four people spending a summer in a rented mansion soon begin to experience a wide range of supernatural phenomena. A modern re-imagining of Shirley Jackson's novel.
The Twilight Zone
Shows
A series of unrelated stories containing drama, psychological thriller, fantasy, science fiction, suspense, and/or horror, often concluding with a macabre or unexpected twist.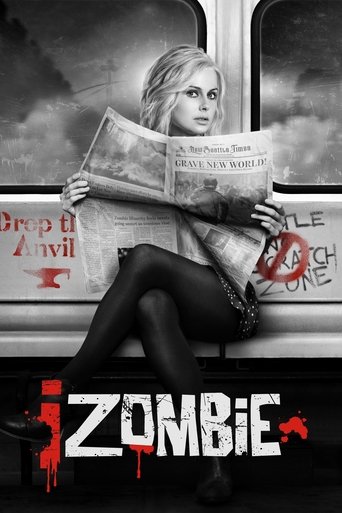 iZombie
Shows
A medical student who becomes a zombie joins a Coroner's Office in order to gain access to the brains she must reluctantly eat so that she can maintain her humanity. But every brain she eats, she also inherits their memories and must now solve their deaths with help from the Medical examiner and a police detective.
Sign up to the see the full list!
Check out the rest of the list with a free account
Already have an account? Sign in